Local transport in Viet Nam – Part 1
It is a bit difficult for those who first visit Viet Nam to choose suitable local transport. Thereby, we will share with you some information as well as the price of every means of transport here.
Bicycle
In such noisy cities with traffic jams, a bicycle is an ideal choice. This kind of vehicle is loved by many tourists, especially foreign tourists. As riding the bike, you can both watch the street and easily stop by to enjoy street food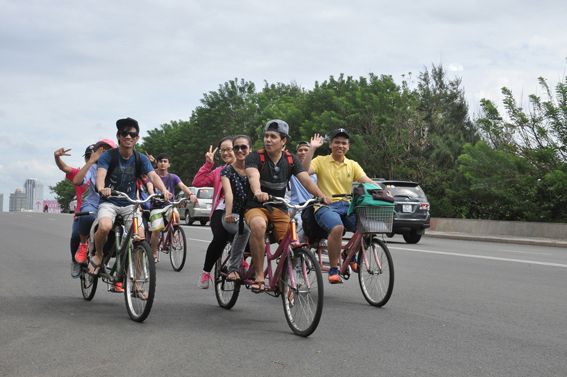 However, you should keep in mind that always keep it safe or it will be stolen. If traveling in Hanoi, around West Lake, the Old Quarter, Thanh Nien Street, Hoang Hoa Tham Street, you may encounter many bike rental shops.
The rental price is from 80,000 – 100,000 VND /day (equivalent to 400-500yen).

Motorbike
In Vietnam, motorbikes are the most common type of vehicle. Using motorbikes has many advantages such as helping you be proactive, save time.
Moreover, their size is small enough to move easily inside narrow streets. When you rent a motorbike, make sure that it is still in good condition to use, and you also need to negotiate a firm price before deciding to rent. To hire motorbikes, you need to have a passport, a valid driving license that is effective like a Vietnamese driver's license
The rental price ranges from VND 100,000 – 150,000 /day (equivalent to 500-850yen).
If you rent for many days, the price may be cheaper. One thing to note when riding a motorbike is the parking lot. You can only park your vehicle in the place allowing motorbikes.
If you don't pay attention, you can be punished. Before keeping motorbikes somewhere, it is a good idea to ask about prices first and make sure they look after your motorbikes carefully. Parking price ranges from 5,000 VND / car – 20,000 VND / car, depending on locations.
To be continue ….