EXPLORE MUSEUM OF VIETNAMESE HISTORY
1. General introduction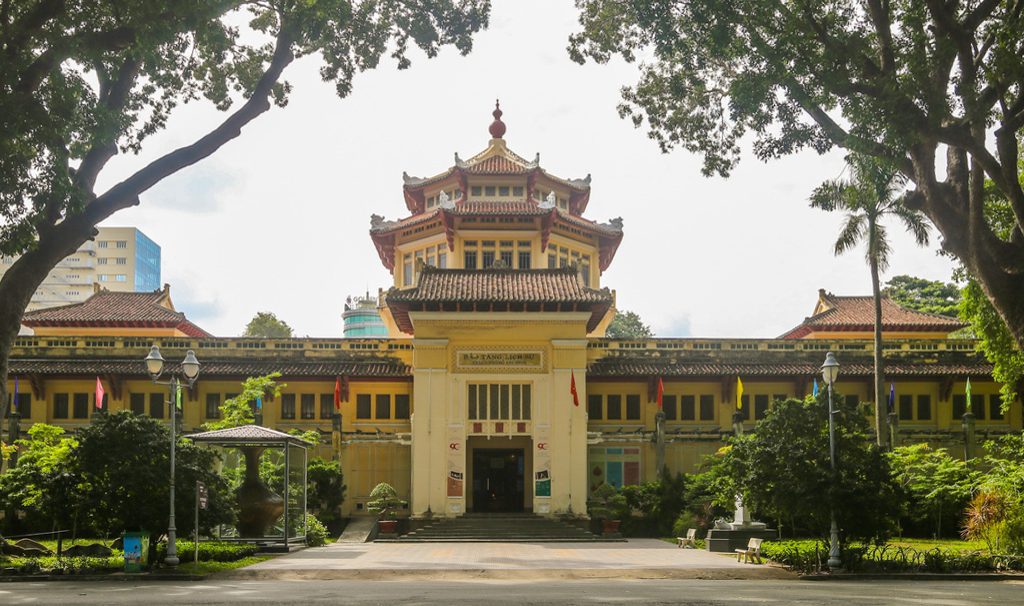 The Museum of Vietnamese History, also known as the Ho Chi Minh History Museum, was established on August 23, 1979. This is the place to collect and preserve the unique national cultural heritages since the time of Hung King's establishment.
2. Location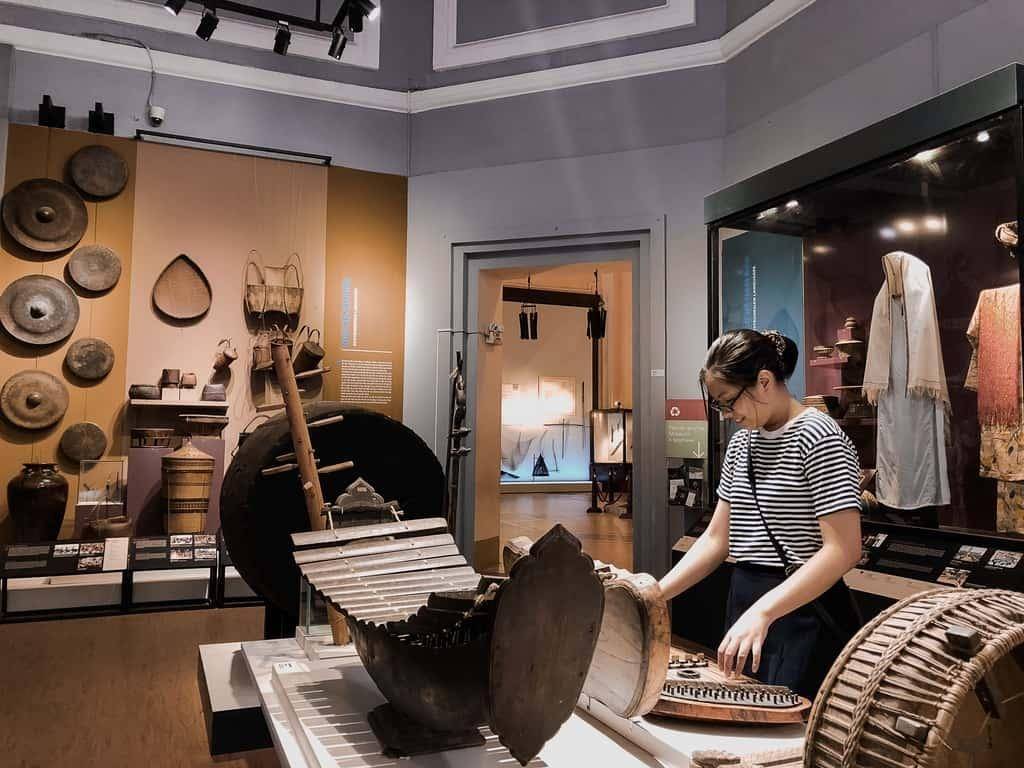 The museum is located on Nguyen Binh Khiem Street, right in the heart of District 1. Besides the artifacts inside the museum, the building, in particular, is also a valuable heritage and a must-visit place during your trip to Ho Chi Minh.
3. Space of Museum of Vietnamese History
The Museum of Vietnamese History is inside the zoo to the left and opposite to the Temple of Hung King. In front of the museum is a large windy yard. The whole building was built in the style of ancient Indochina, with tile roofs, decorative phoenixes, and stylized dragons.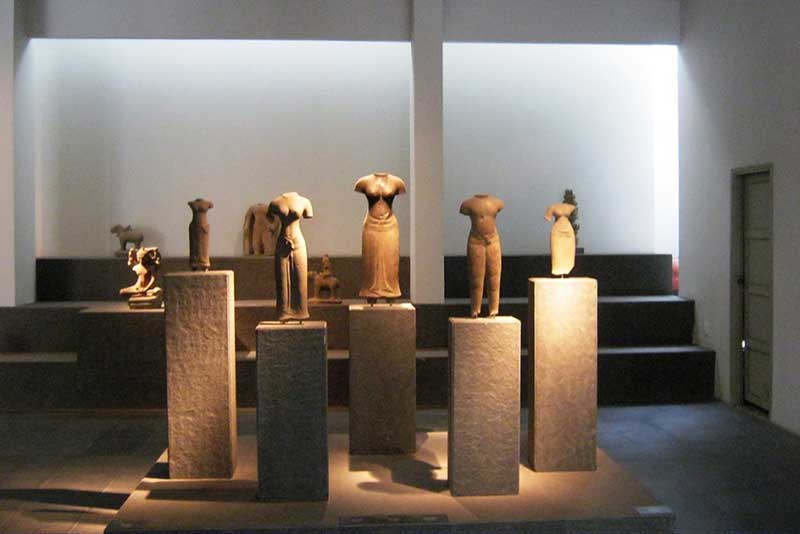 The main entrance to the museum is ancient. Two sides of the stairs before entering the hall are two bonsai pots and two rows of trees that are very eye-catching. You can see the tiled roofs, the steps up the stairs, the columns, and the windows that have come through time. The walls have been restored somewhat but still, have traces of time.
In the middle of the Vietnam History Museum is an open courtyard with a pretty small fish pond, suitable for anyone who likes nature. Connecting this space with two display buildings are rows of slender iron stairs.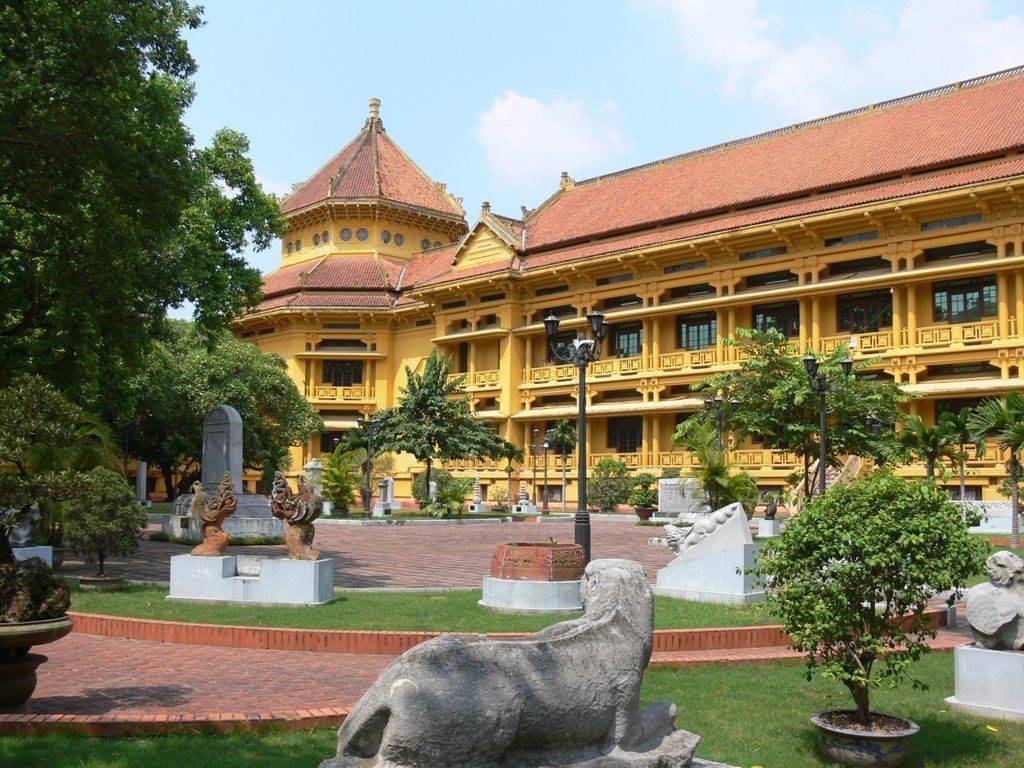 The arrangement of the museum is also brilliant. Each room shows a different period that makes visitors feel like they are traveling in time once again to experience Vietnam from the prehistoric period until the end of the Nguyen Dynasty.
The exhibits not only reflect the historical development process but also highlight the culture of Vietnam. Some areas display colorful costumes and traditional musical instruments of ethnic groups, forming a colorful strip.
4. Some information about Museum of Vietnamese History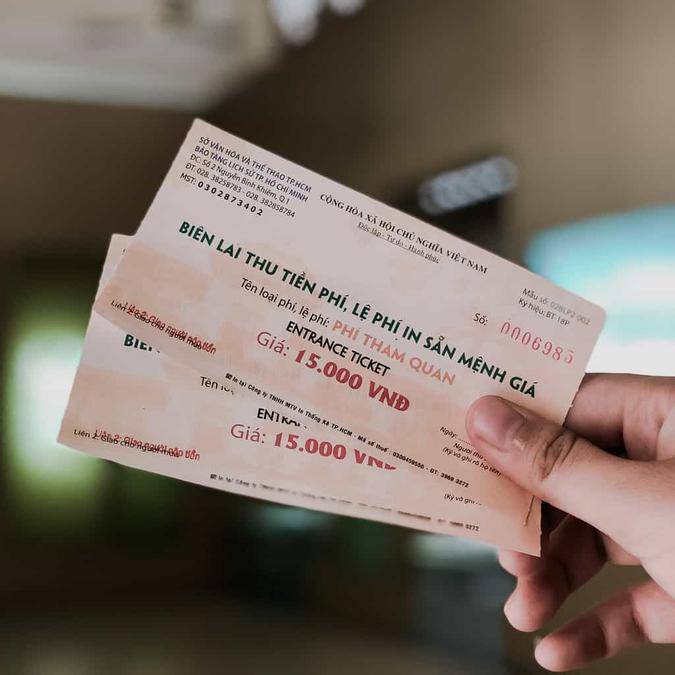 Address: 2 Nguyen Binh Khiem, District 1.
Where to park your vehicles: You can park your vehicles in the zoo's parking lot and buy a ticket to visit the museum.
Ticket price: 20,000 – 40,000 VND / ticket (about 1 – 2 US dollars/ 100-200 yen)
Opening time: from 8:00 to 17:00 on weekdays, except Monday. The lunch break is from 11:30 to 13:30.
The Museum of Vietnamese History is a place to store and display valuable national cultural heritage. This is also a place to introduce history through rare artifacts, helping viewers understand the long history of culture as well as the process of national construction and defense of Vietnam. If you want to travel to explore and study, definitely you should not miss this place.