MY SON SANCTUARY – UNESCO WORLD HERITAGE SITE IN HOI AN
Located nearly 45 kilometers from Hoi An, in the Duy Phu commune, Duy Xuyen district, Quang Nam province, My Son Sanctuary appeared with an unique architectural complex of many Champa temples. This place had been forgotten for a long time until 1885. In 1999, UNESCO recognized it as a world heritage site as the only proof of the Asian civilization which has disappeared. If you are a tourist who likes to explore and learn about ancient cultures, this spot is worth visiting.
My Son features more than 70 temples and towers bearing many sculptural architectural styles typical for each historical period of the Champa kingdom. The architectural styles here are divided into 6 categories: ancient style, Hoa Lai, Dong Duong, My Son, PoNagar and the style of Binh Dinh people. Most of the works and sculptures in My Son are influenced by Hinduism. Coming here, visitors will have a chance to admire the amazing blend of religious architecture with majestic nature.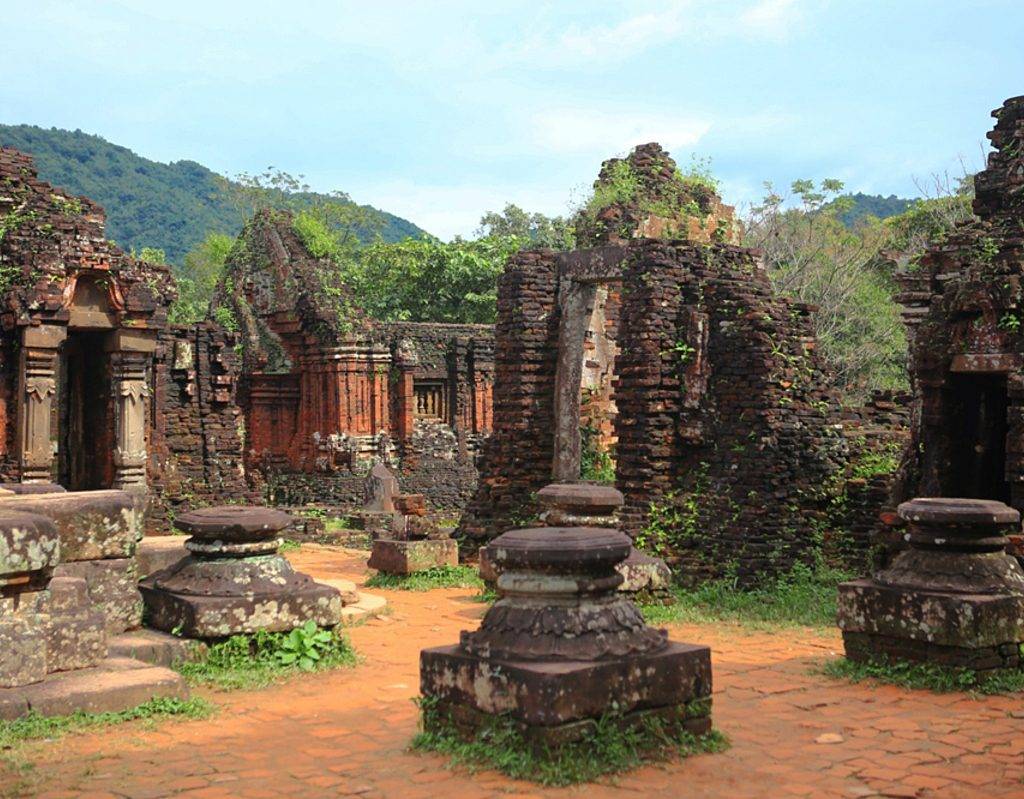 The whole My Son Sanctuary consists of two hills, facing each other in two directions – East and West. In the middle is a small stream, splitting in the directions. The stream also accidentally becomes the natural boundary dividing this place into clusters of small temples and towers named after Latin letters A, B, C.
What is interesting in My Son Sanctuary?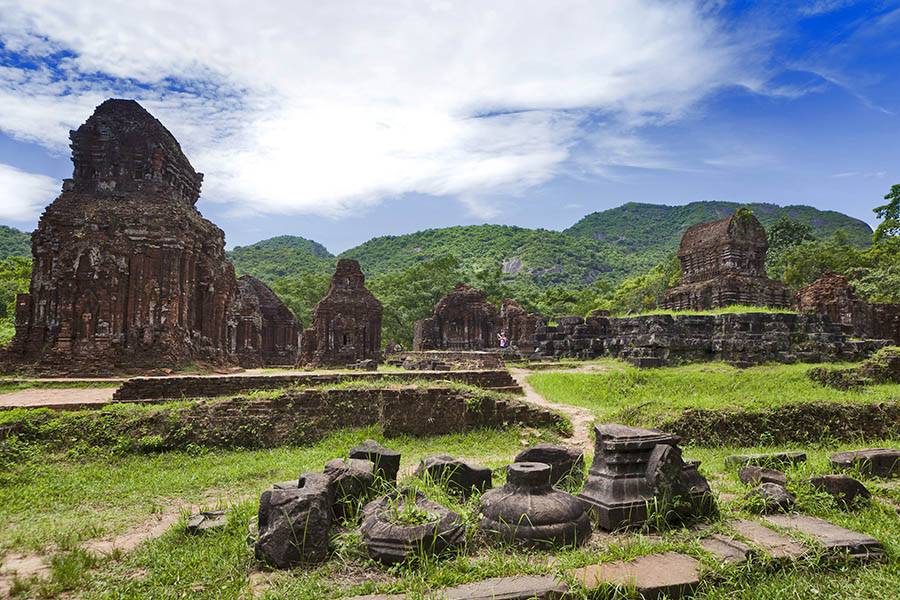 At My Son Sanctuary, besides unique temples and towers, cultural and spiritual values ​​are also extremely precious and beautiful. Visitors must definitely not miss out the local festivals and art performances when coming here.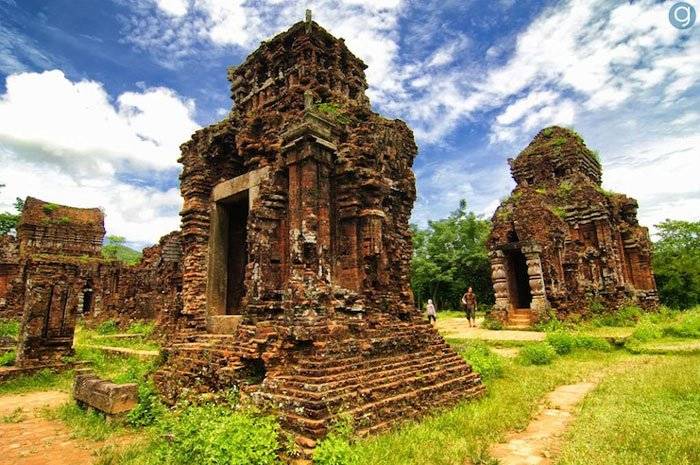 It would be great to visit My Son Sanctuary on Kate festival in July every year according to the Cham calendar. This is one of the biggest traditional festivals of the Cham people. The festival is to commemorate the gods and ancestors who blessed the perseverance and brought luck to the residents.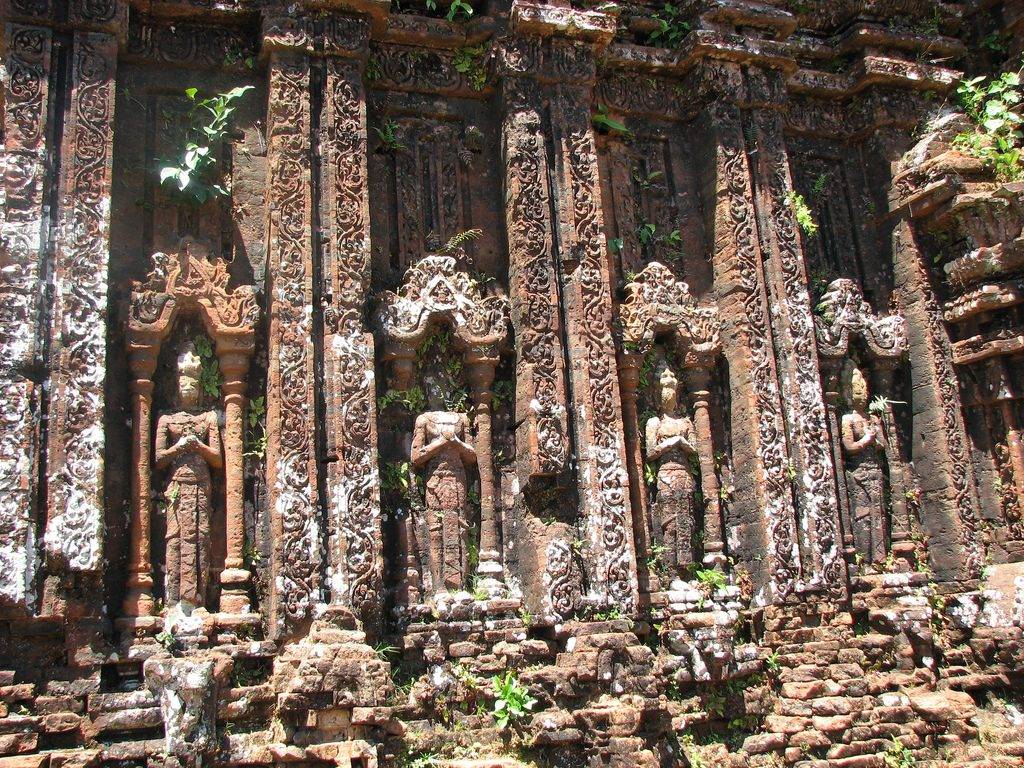 In addition to the traditional festival, the Champa dance is a valuable spiritual cultural feature attracting many visitors.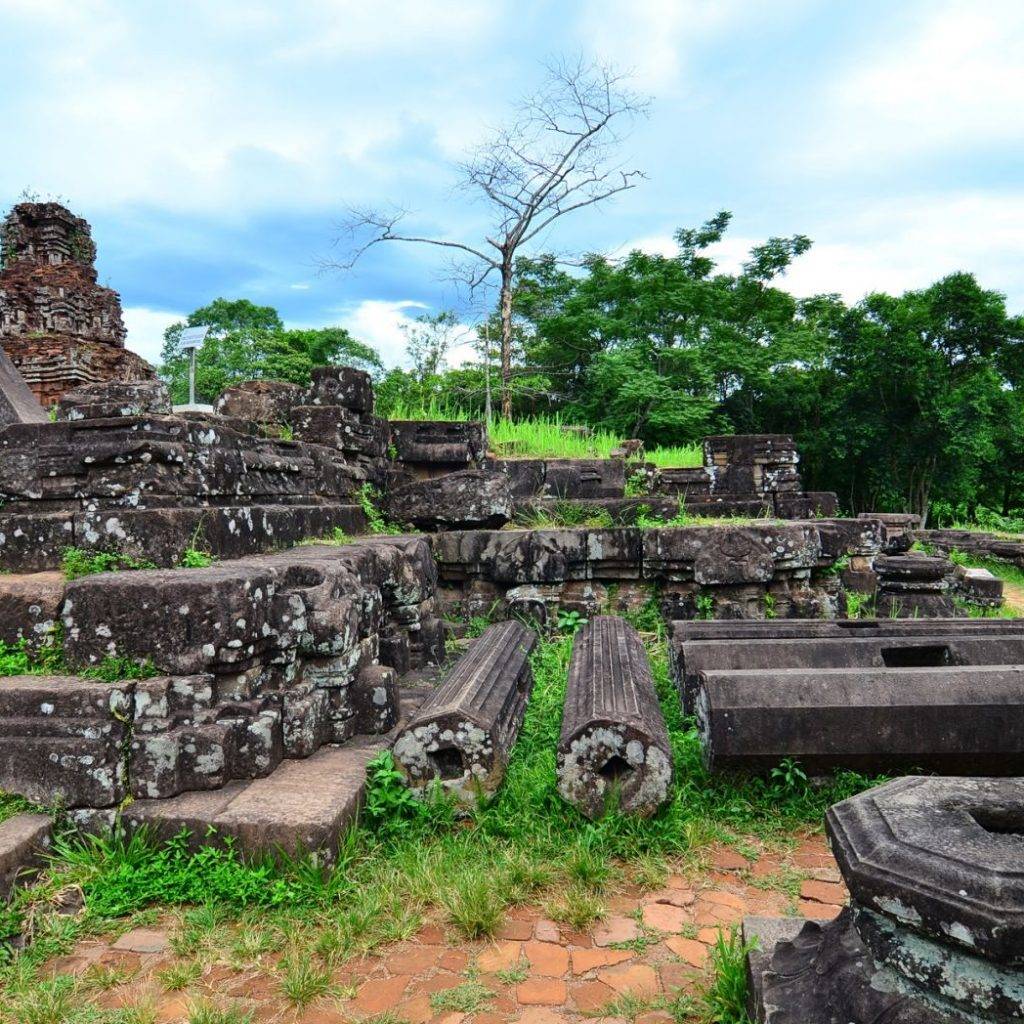 Best time to go to My Son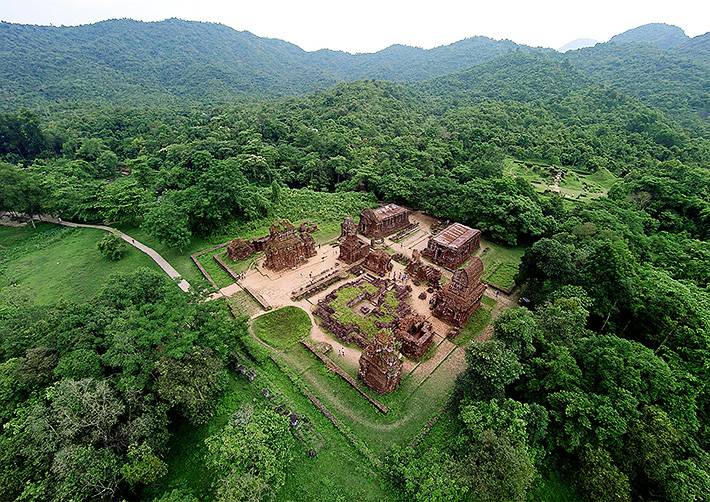 The ideal time to visit this place is in spring. Meanwhile, the rainy months are usually from November to December, so travelling will be a bit difficult.
How to travel to My Son
You can easily commute here by motorbikes or cars. From Hoi An, you can start at Hung Vuong Street, then run straight along National Highway 1A to reach My Son.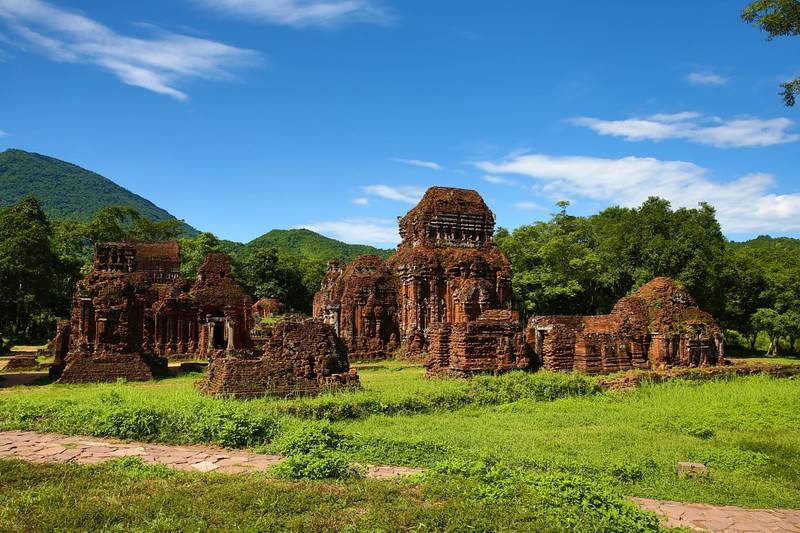 Normally, for travelers, especially backpackers, who love adventure, it only takes you nearly 2 hours to arrive by motorbikes. The price of renting a motorbike is about 150,000 – 200,000 VND/day.
Ticket prices
Foreigners: 150,000 VND (including entrance fees and services).
Vietnamese: 100,000 VND (including entrance fees and services).