Sapa – The foggy town of Viet Nam.
Located in northwestern Vietnam, 376 km from Hanoi, Sapa contains many wonderful things about the natural landscape and people. The "cloudy town" attracts tourists with majestic mountain views and many unique experiences exploring the lives of ethnic minorities here.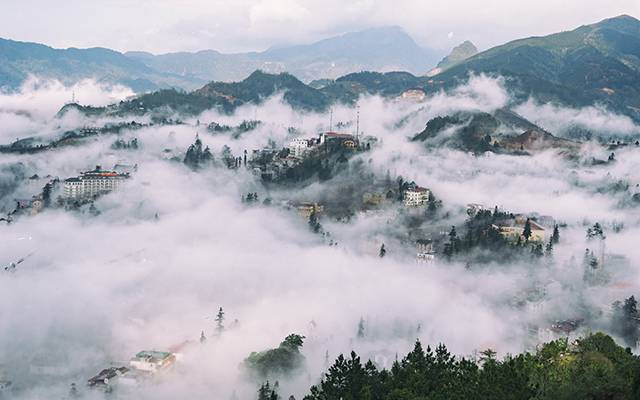 At an altitude of 1600m above sea level, Sapa has a temperate and subtropical climate, which is cool all year round. It can be said that there are four seasons in a day: In the morning, it is spring. In the afternoon, the weather is like in summer with sunshine. In the afternoon, it is cloudy and a little cold like in autumn and at night, we can feel the cold of winter.
Sapa is suitable for traveling every time of the year:
– October: The weather is pleasant. The day is sunny and the night is quite cold, so we need to cover blankets when sleeping. This weather is appropriate for walking or riding motorbikes to visit tourist sites and ethnic villages.
– November: It begins to be cool and foggy.
– December – next February: These are the coldest winter months of the year. The temperature is usually below 10 degrees. If the whole Northern region comes into a cold spell, then Sapa usually maintains at a temperature of 2 – 5 degrees, sometimes below 0 degrees. There are 1 or 2 snowfalls in these months every few years.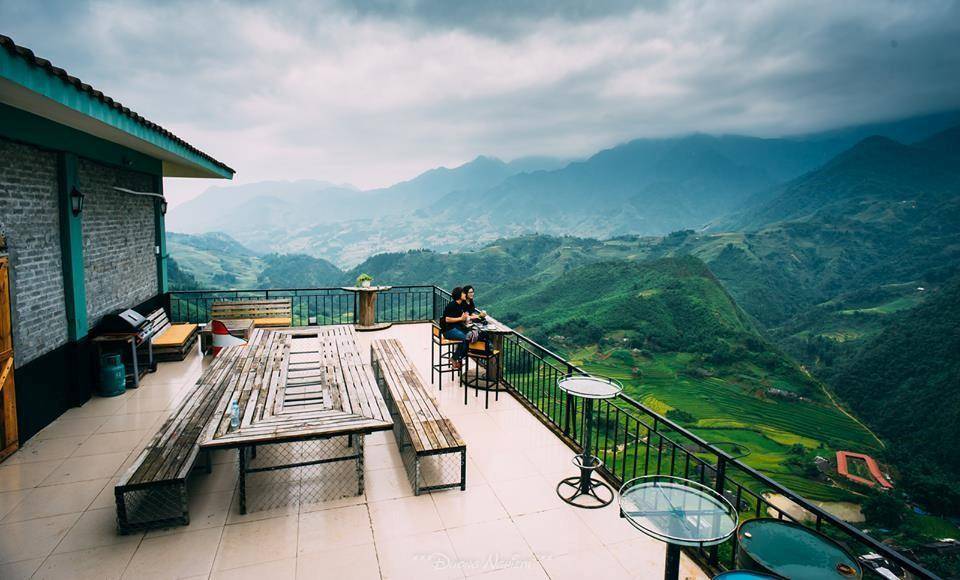 – March – April: It starts to get cooler from March, and warmer in April. This time is spring, so vegetables in Sapa are very abundant and fresh. From April, it occasionally rains.
– May – June: The intermittent rain will provide water for terraced fields to help farmers cultivate and transplant rice. This is also the season of peaches, Sapa plums, and Bac Ha plums.
– July, August, and September: Sapa has cool weather. The beautiful terraced fields in Sapa turn from green to golden. The rain will be a little less than in May and June, but in general, traveling to Sapa in these months is the most perfect.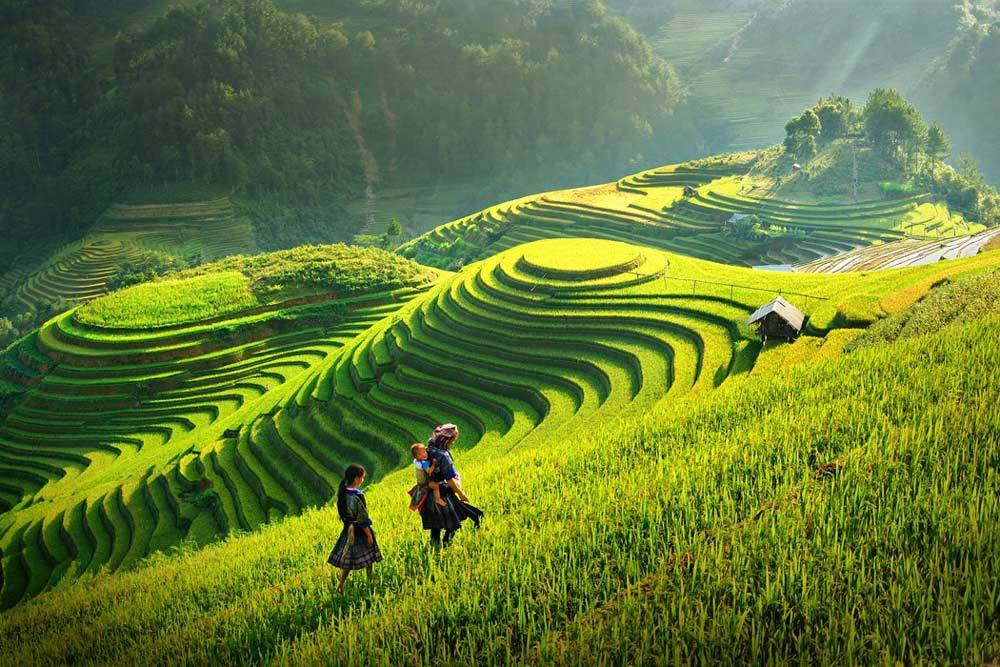 Must-visit places in Sapa:
Must-visit places in Sapa: Ham Rong Mountain, Stone Church in the town center, Cat Ba village of Mong people, 2km from the town, Ta Phin village, Muong Hoa Valley – Ancient stone village of Sapa, 8km from town to the Southeast.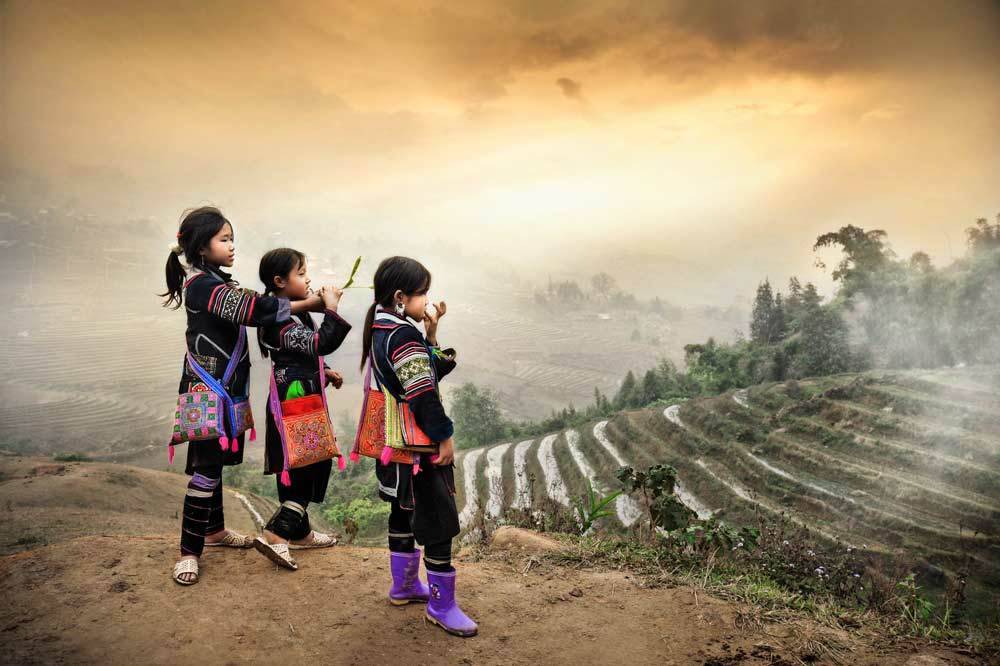 Bus ticket price to Sapa is about 250.000vnd / ticket. Motorcycle rental price in Sapa is about 120.000 – 180.000vnd/each. Tickets to the scenic spots are around 70.000-100.000vnd/ ticket
Some pictures of Sapa: