SPECIALTIES TO BUY WHEN VISITING DANANG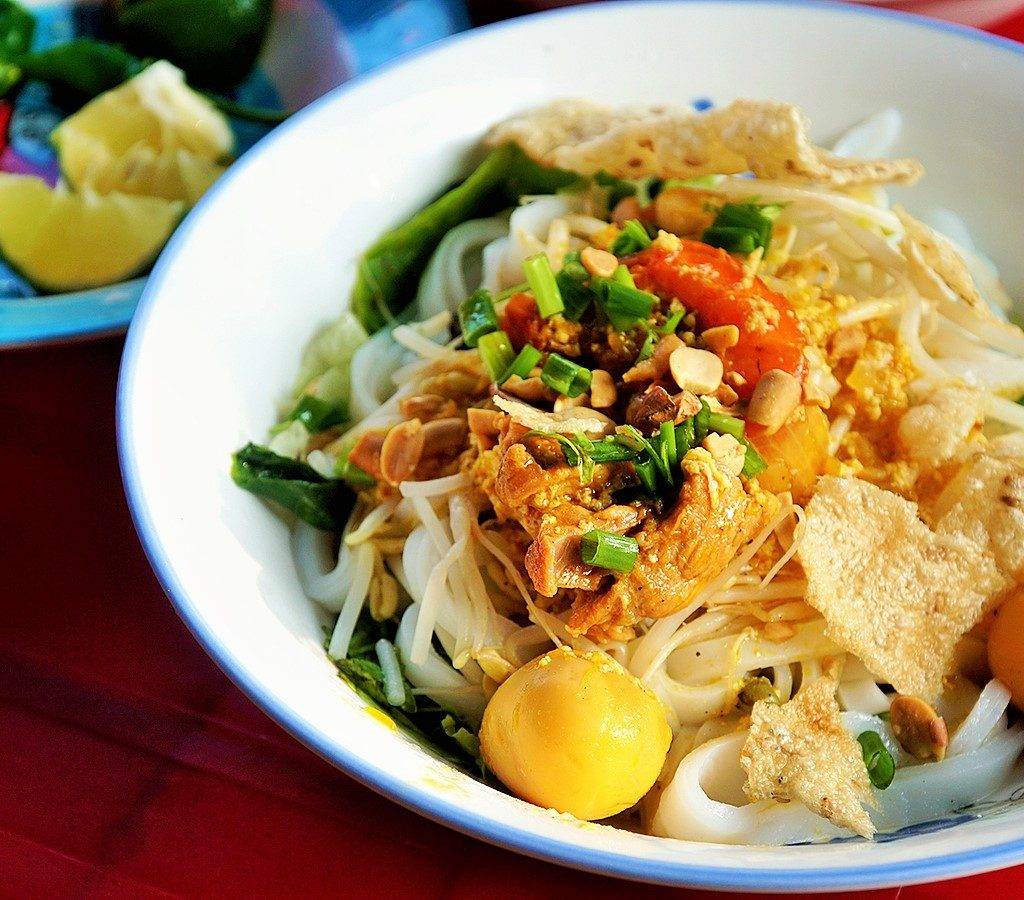 Danang attracts tourists not only by the charming beaches, natural scenery, and outstanding dishes but also by unique specialties to buy as a gift after the tour. Let's check out five gift suggestions below:
1. Cha Bo (beef sausage)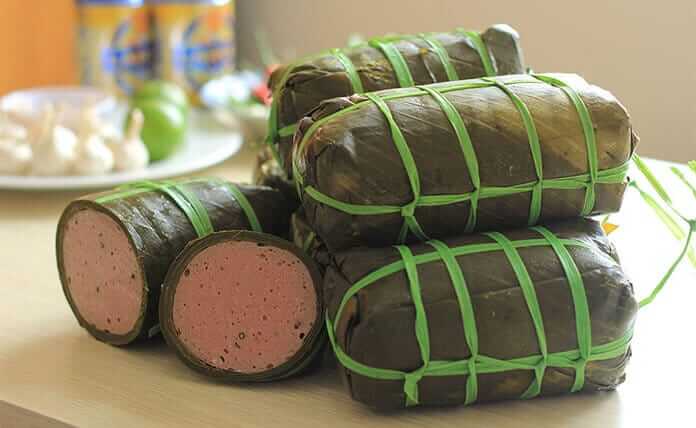 Cha Bo is chosen by many tourists when coming to Da Nang, especially by housewives or gourmets. Delicious Cha Bo is a combination of dill with beef thighs after being filtered out and ground.
It is excellent to enjoy Da Nang Cha Bo with eye-catching pink color and the rich flavor. The price fluctuates 280.000-400.000VND/kg, depending on the type.
2. Dried seafood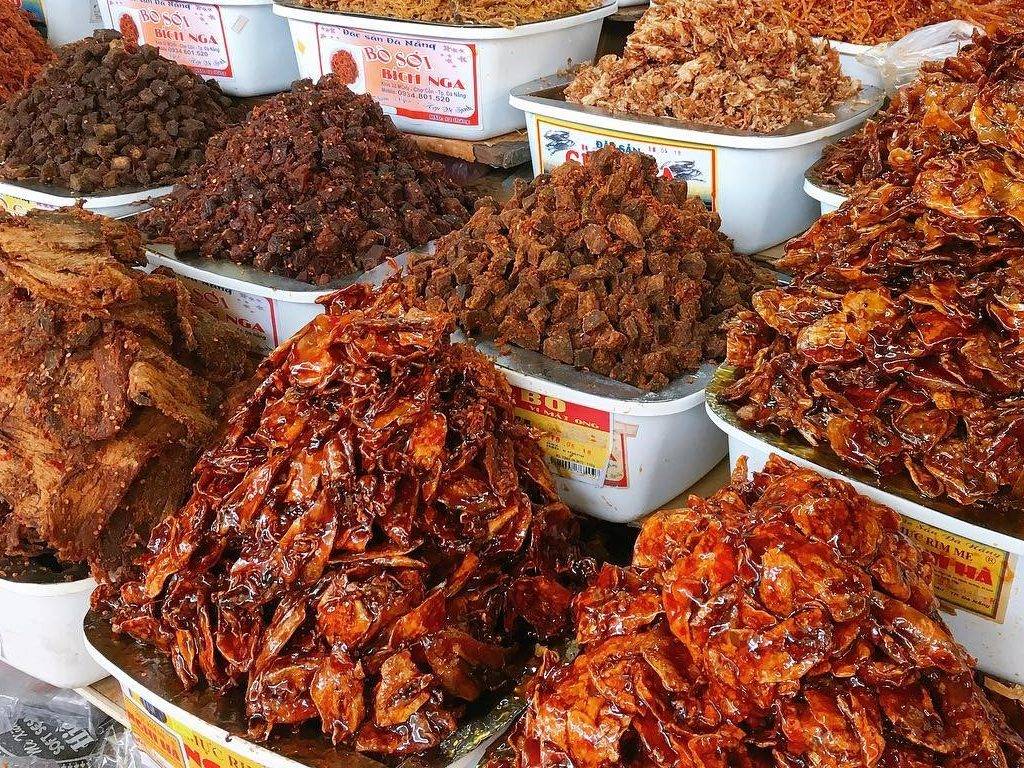 Da Nang is also known for a multitude of processed dried seafood with excellent tastes. The caramelized dried squid of Da Nang is probably the gift that has been chosen by many tourists because of its sweet & sour, chewy, and spicy taste.
The prices of processed seafood products fluctuate 60.000 – 200.000VND, depending on the type.
3. Dried sesame rice cake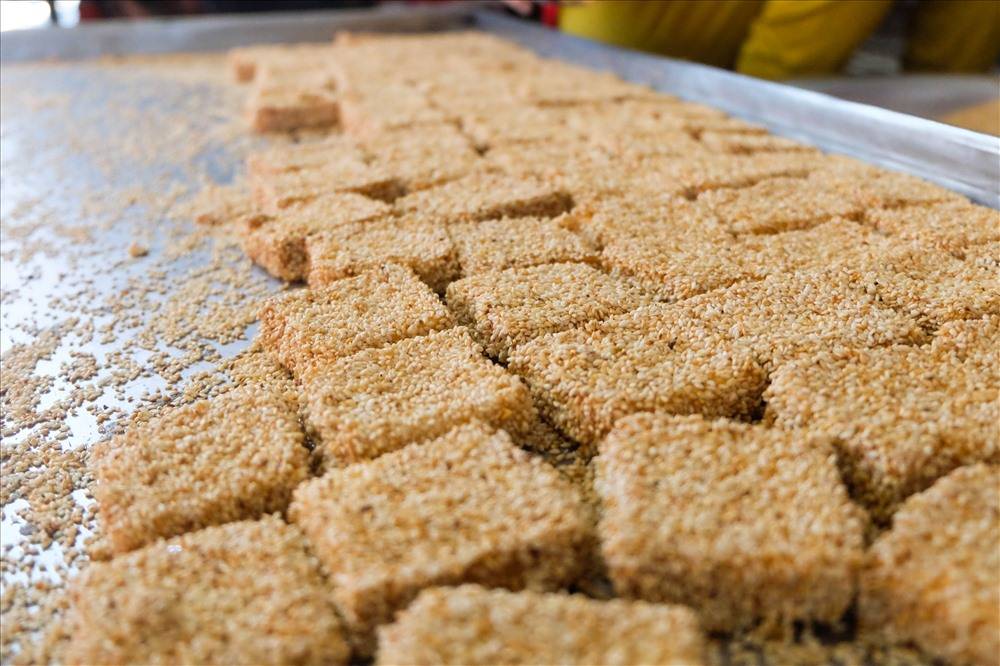 The most famous local specialty to mention is the dried sesame rice cake in Cam Le district. This cake is made from sugar cane, glutinous flour, and sesame – the similar ingredients with Hue sesame peanut candy, but Da Nang dried sesame rice cake has a very distinct flavor, which is mildly sweet and crispy.
Visitors can buy the cakes in Han Market and Con Market – the two oldest and most famous tourist markets in Da Nang. The price ranges from 33.000 VND / 300gr.
4. Tre Ba De (Fermented pork skin)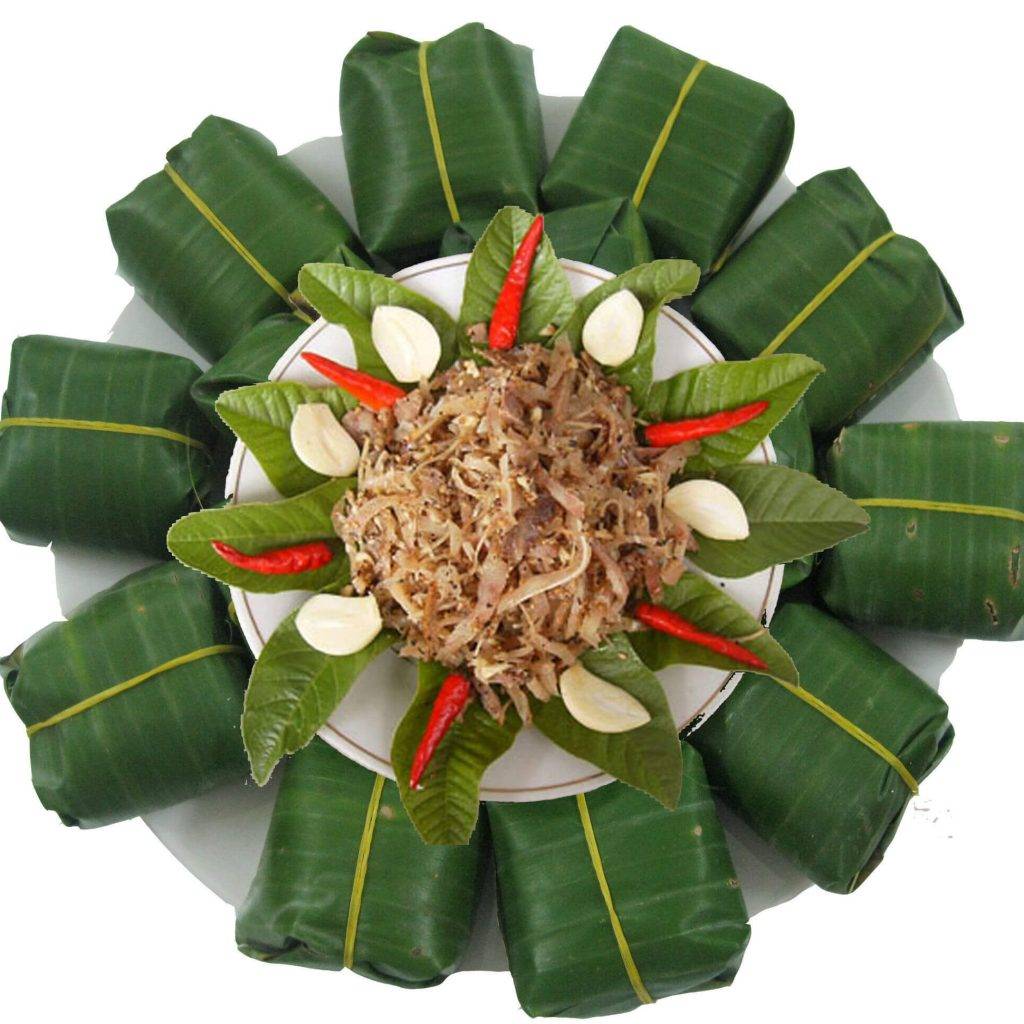 This is the unique specialty that only appears in Da Nang. Tre Ba De is made from lean pork combined with thinly-sliced bacon mixed with special heirloom spices, then wrapped with young banana leaves and fermented for 2-3 days.
The combination of sour, fatty, and spicy taste leave you an unforgettable feeling. Remember to buy it as a gift for your family and friends. The price of Tre Ba De is about 85.000 VND / box (10 pieces)
5. Nam O fish sauce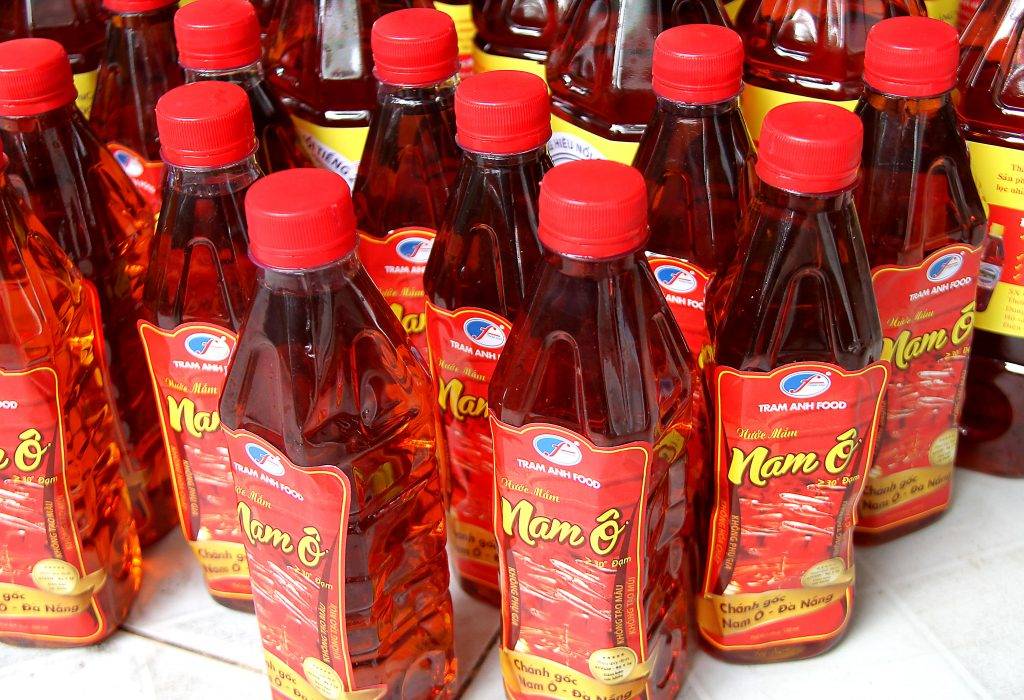 The primary material used to make this fish sauce is anchovies with long-time Ca Na salt processed carefully to make it deliciously different.
You can buy fish sauce at Nam O fish sauce village or Han market or Con market. The price is about 196,000 VND / box (6 bottles of 250ml).
Besides numerous beautiful beaches, bridges, unique cuisine, Da Nang also brings visitors a wealth of gifts and specialties to bring back. Just plan a trip to discover Danang right away!