TOP 5 HANOI BARS/CLUBS FOR NIGHTLIFE EXPERIENCE
Hanoi bars and pubs are conveniently set within the city center, gaining massive popularity among tourists community. A night out in Hanoi is not complete without making your way to a roadside beer joint or a vibrant atmosphere with live music. Let's check out top 5 Hanoi bars/pubs for your best nightlife experience!
1. Ta Hien – Bia Hoi Junction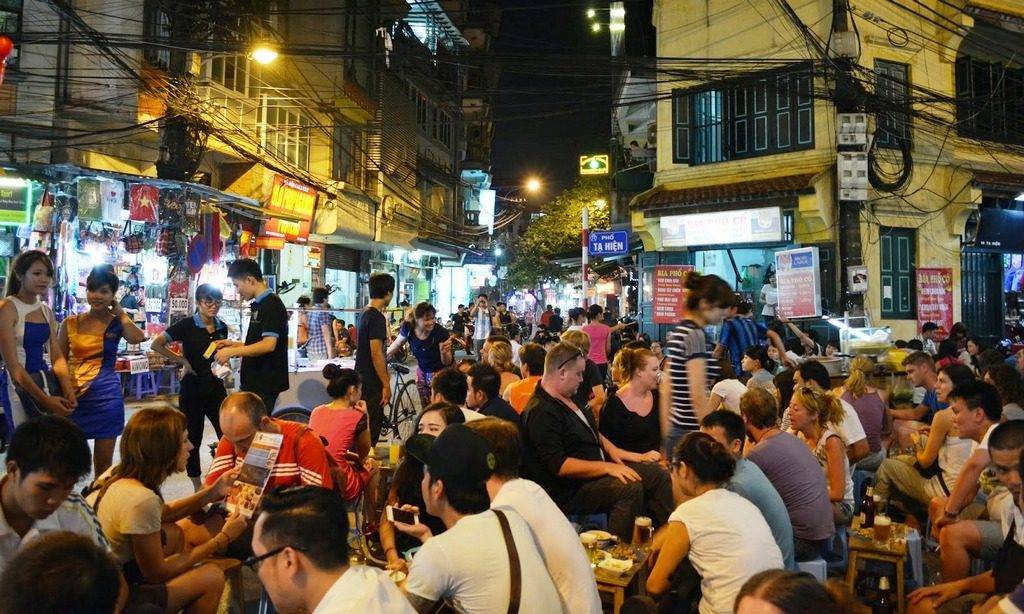 It is a small, 100 m long street amid the Old Quarter which is the most crowded and popular street in Hanoi. Bia Hoi here is not the finest but what makes this place so popular is the unique Hanoi street food style, the friendliness of people all around the world and cheap draught beer. There is no fancy table in the site but plastic chairs are placed right on the street, close to the other. You might find people using laughing balloons here which contain N2O gas and they are legal in Vietnam. Besides beer, some prominent street food dishes and drinks are served if you want to try something different.
Opening Hours: Daily 18:00 – 00:00
Address: Ta Hien, Hanoi
2. The Bank Hanoi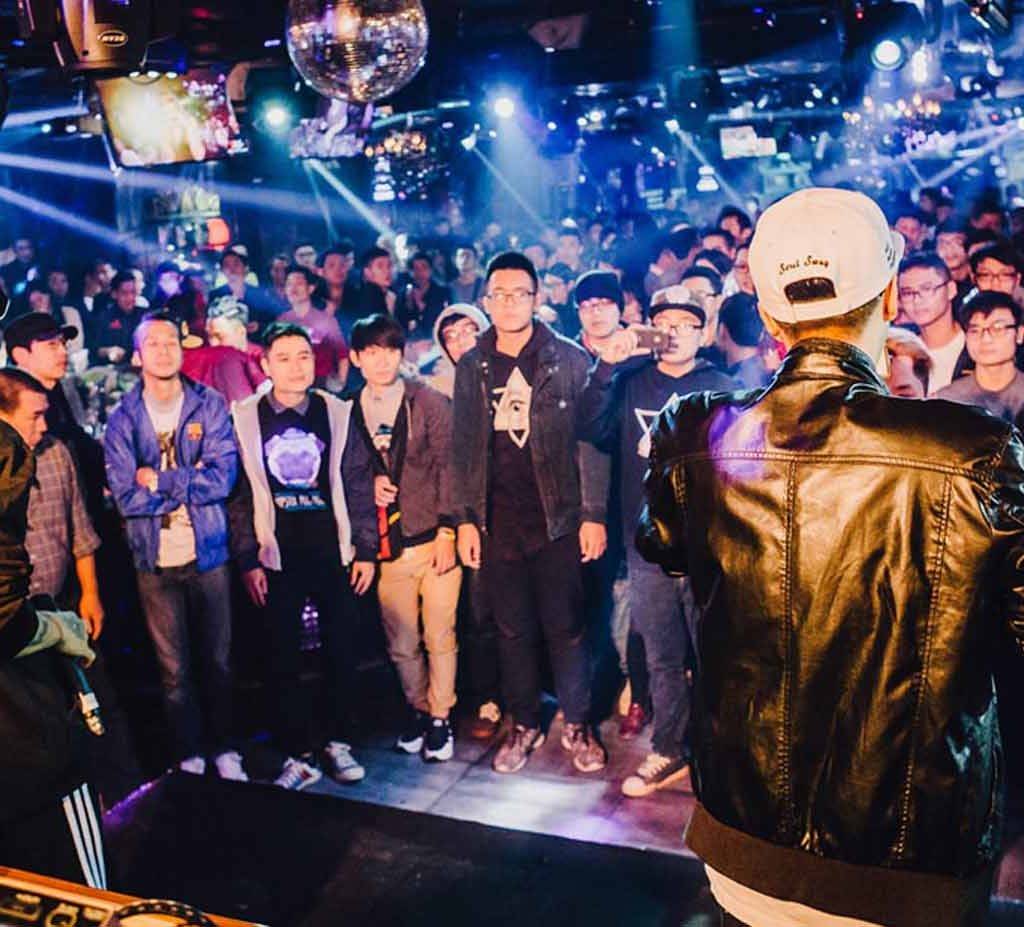 The Bank Hanoi is currently the biggest nightclub in Hanoi, boasting three venues that play different upbeat tunes until late. The nightclub is on the sixth floor of Hanoi's Capital Building, where you can enjoy a great view of Hoan Kiem Lake and downtown Hanoi. Its music policy comprises hip-hop, top 40 hits, lounge, deep house, and house tunes while drinks here are relatively inexpensive compared to most nightclubs in Hanoi. Cocktails cost between VND 150,000 and VND 200,000 while Budweiser and Corona cost approximately VND 120,000.
Opening Hours: Daily 20:45 – 00:45
Address: 6th Floor, Capital Building, 41 Hai Ba Trung, Hanoi
3. Legend Beer Hanoi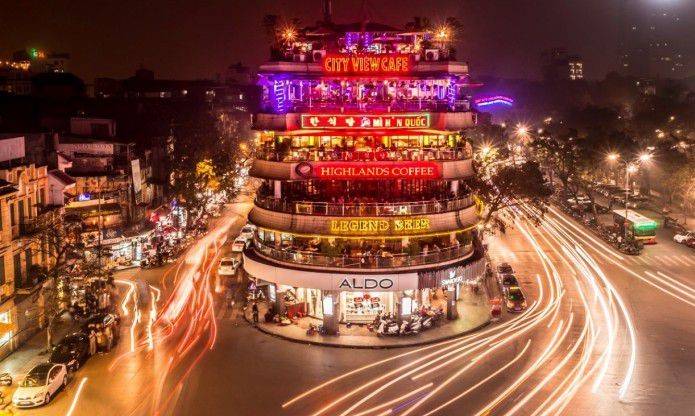 Legend Beer Hanoi occupies the third floor of a building in downtown Hanoi, with a sweeping terrace that overlooks the bustling traffic and Hoan Kiem Lake. Great for unwinding after a day of exploring Hanoi, the bar serves lager, dark stout and wheat beers as well a decent menu of German-style dishes such as pork knuckles and sausages. As Legend Beer Hanoi brews its own drinks, the price range is slightly pricier than most bars within the Old Quarter. Most tourists usually come here for the view, as the chaotic streets below are almost at touching distance thanks to the low level of the terrace.
Opening Hours: Daily 11:00 – 23:00
Address: 01-03-05 Dinh Tien Hoang, Hanoi
Swing Music Lounge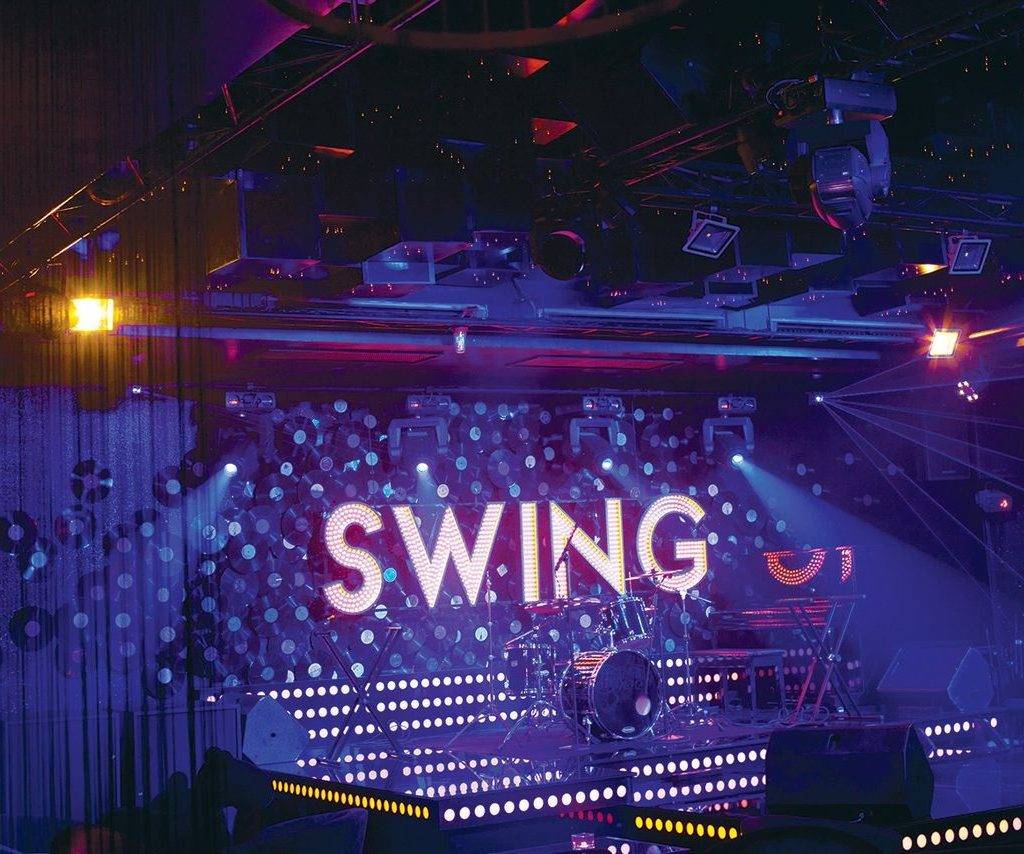 Swing music lounge is located in Trang Tien, so it is a central location. The shop is located on the 3rd floor where listening to music. Spacious, clean and beautiful, with many tables close together. Come to Swing Music Lounge, you will be able to enjoy great music from famous artists. The shop is suitable for those who love listening to live music. Also, drinks for listening to such music are reasonable.
Opening hours: 20:00 – 23:45
Address: Floor 3, 21 Trang Tien, Hoan Kiem, Hanoi
Hair of the Dog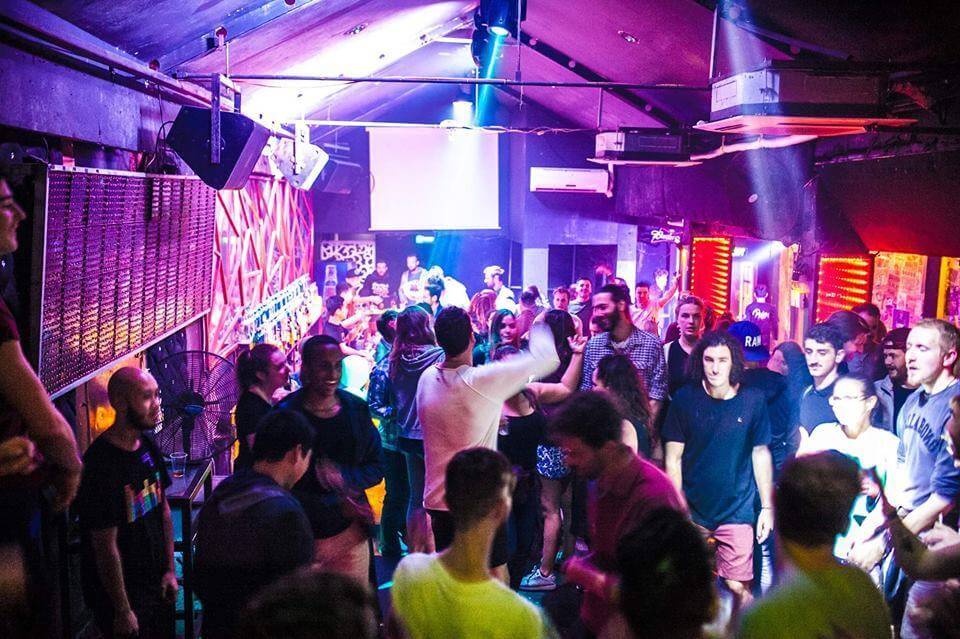 A Hanoi bar with a very unique and strange name, Hair of the Dog is extremely youthful and dynamic atmosphere. Not only attracting young people in Ha Thanh, foreign tourists also love this vibrant bar. Hair of the Dog also has a shisha area and a lounge with imported wines made by professional bartenders. Here you can immerse yourself in the crazy mix music, burn out after the busy life.
Opening hours: 20:00 – 24:00
Address: 32 Ma May, Hoan Kiem, Hanoi.