5 best alleys for a Saigon street food tour
Vietnamese street food always satisfies all diners by its diversity and uniqueness. It not only reflects the lifestyle but also becomes a habit of locals in general. That once again shows very clearly in Saigon – the city converges residents from all regions which results in a wide variety of cuisine.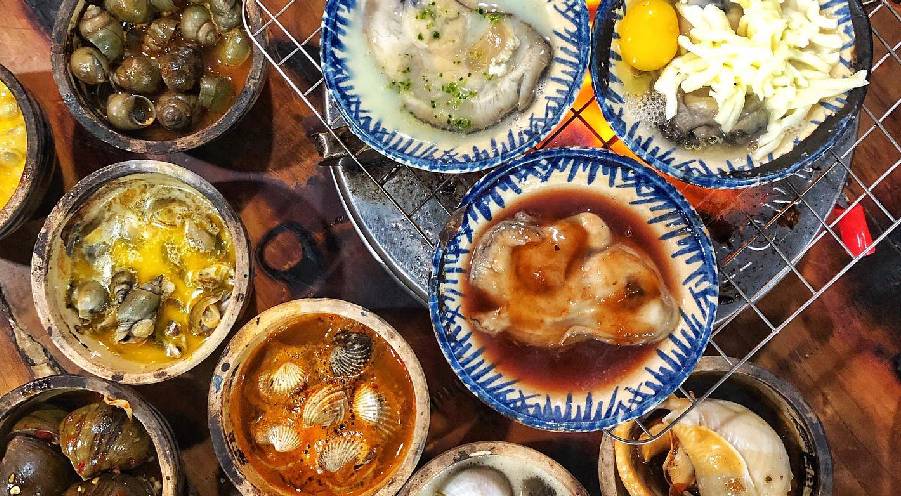 In fact, the city has abundant alleyways specializing in typical snacks mixed between Vietnamese and other Asian countries, with little French style.
Wait no more, let's discover top 5 Saigon street food alleys below!
1. Co Giang Street
Located in district 1, Co Giang Street is relatively quiet in the morning and bustling afternoon onwards with a larger number of food stalls next to each other. The food here is known for a more authentic Vietnamese taste than other areas' in the city. As the sun goes down, the street is full of the sound of vendors, the sizzling of the barbecue, and the aroma of freshly-cooked dishes.
Here are four signature dishes in Co Giang Street to try:
– Co Giang sweet soup
+ Address: 85 Co Giang
+ Price: 12,000 VND
+ Opening hours: 7:00 – 22:30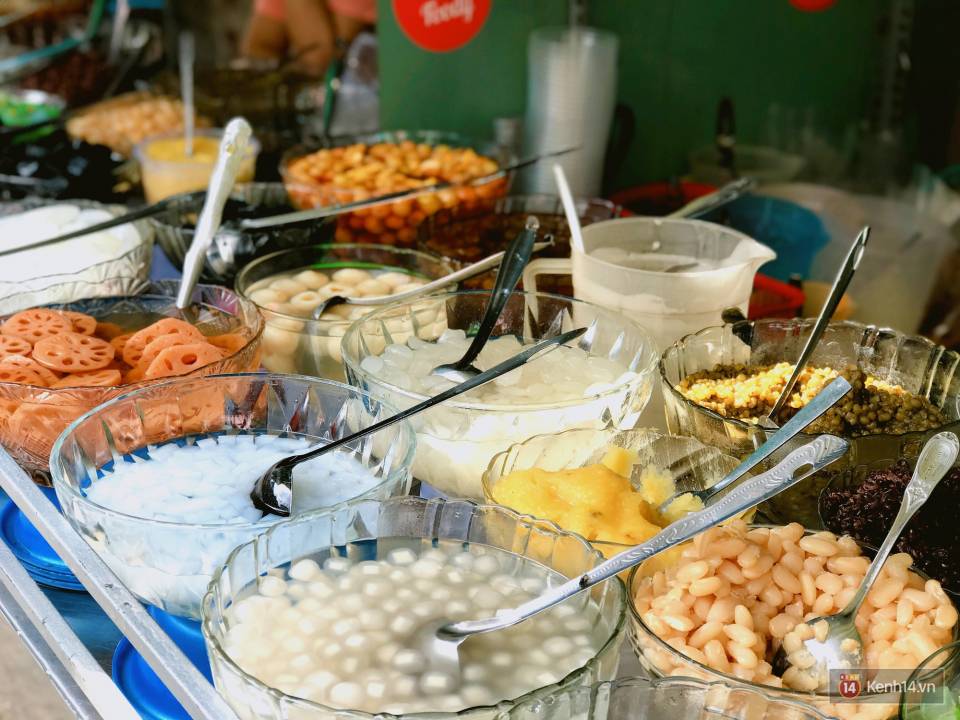 The shop sells distinctive yet nourishing dishes like chicken egg sweet soup, raisin sweet soup, black sesame sweet soup, or ginseng juice. The extremely delicious dishes at a cheap price are the reason why the shop sells out everything very quickly.
– Grilled meat vermicelli Ms. Tuyen
+ Address: 195 Ms. Giang
+ Price: 30,000 – 60,000 VND
+ Opening hours: 7:00 – 22:00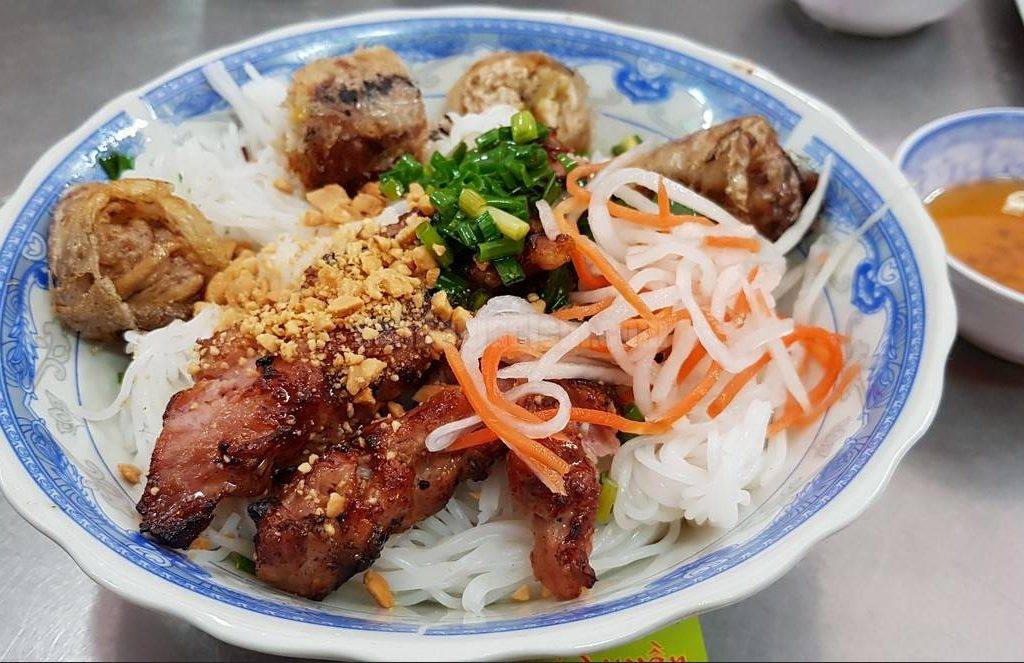 The shop is highly recommended thanks to a standard vermicelli bowl full of fragrant grilled pork and fresh vegetables. Not only that, but the crispy spring rolls as a side dish are really perfect. In addition to grilled meat vermicelli, Banh Hoi, steamed bread, or bread with grilled meat here are also mouthwatering.
– Steamed bread in Co Giang market
+ Address: 83 Cô Giang
+ Price: 5,000 – 28,000 VND
+ Opening hours: 14:00 – 17:00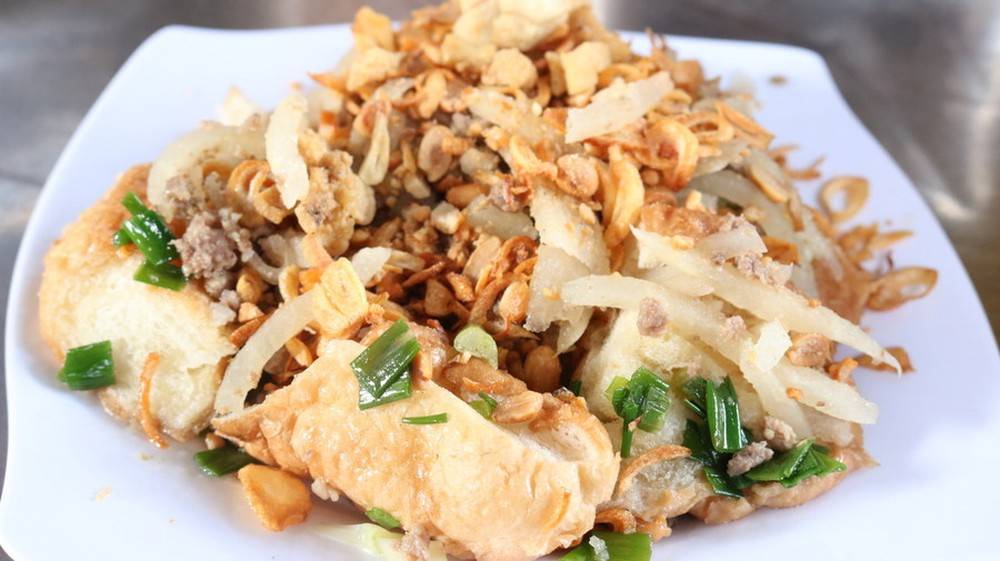 The origin of this rustic dish comes from the distribution of bread to the poor. But eating dry bread is boring, so people modify it by steaming the bread and adding minced meat, onion fat, and fried onions. How to eat it is quite similar to the way you eat banh xeo; wrap everything in a piece of lettuce, then dip in fish sauce and enjoy.
The shop also has bread with meatballs, bread with pork skin, spring rolls, etc.
– Coconut sticky rice ice-cream
+ Address: 89 Giang
+ Price: 10,000 – 25,000 VND
+ Opening hours: 16:00 – 22:00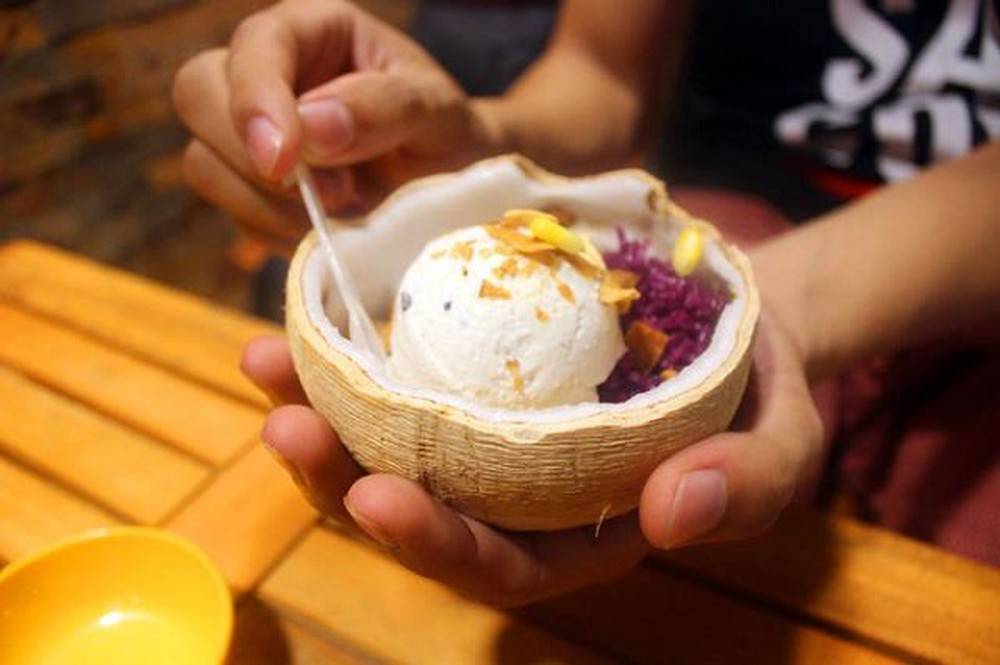 The cool yummy sticky rice ice-cream placed in the coconut shell creates a rustic look. There are abundant types of toppings such as dried coconut rice, corn, and jelly; guests are also served a cup of coconut water. Besides the famous coconut sticky rice ice cream, the shop has jackfruit sticky rice, Khuc Bach sweet soup, etc., to enrich the choice.
2. 177 Ly Tu Trong Alley
– Address: District 1, Ho Chi Minh City
– Price: 15,000 – 100,000 VND
– Opening hours: 16:00 – 23:00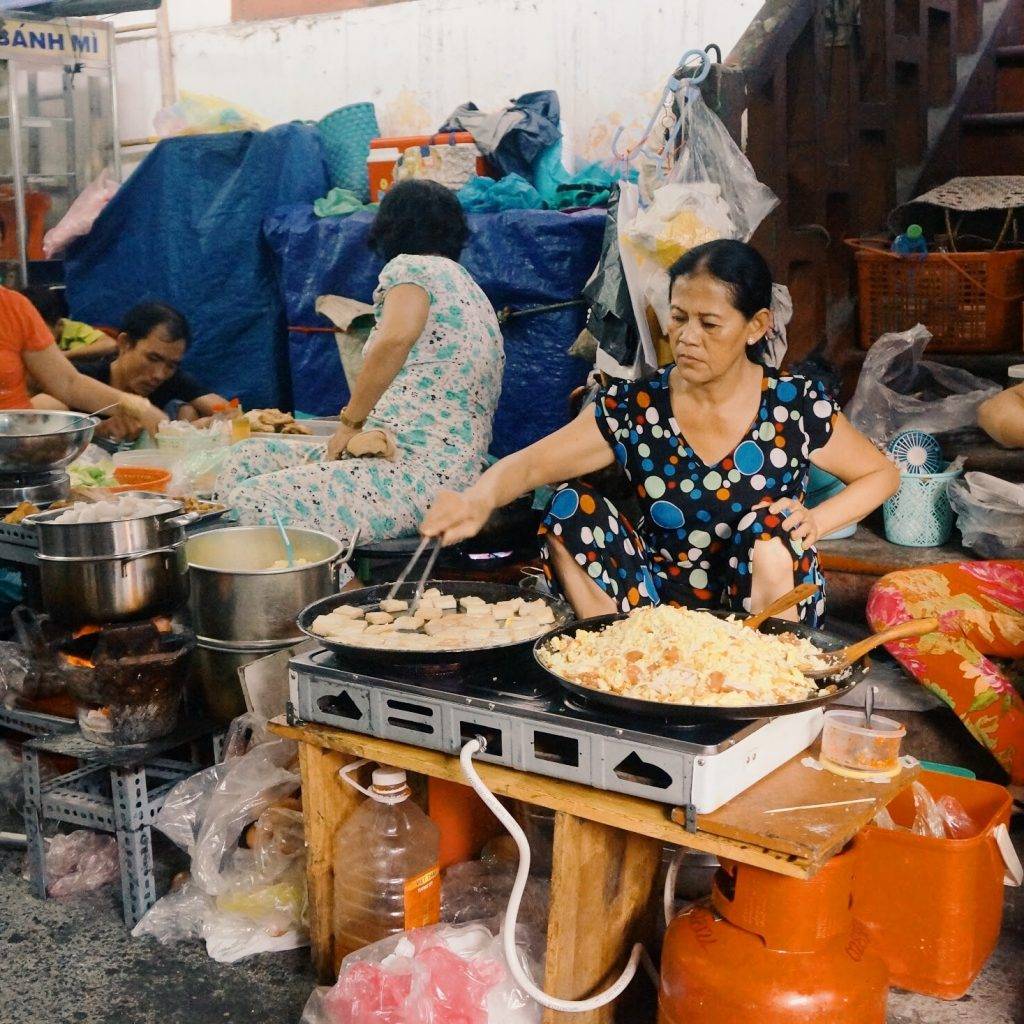 Pha Lau, a dish made from pork meat and offal that are all braised in a spiced stock of five-spice powder, is mainly sold here. Different from other places, their Pha Lau broth includes fresh milk to make the dish fatty and easier to eat. Guests are free to ask the owner to add vegetables or beef tripe if needed.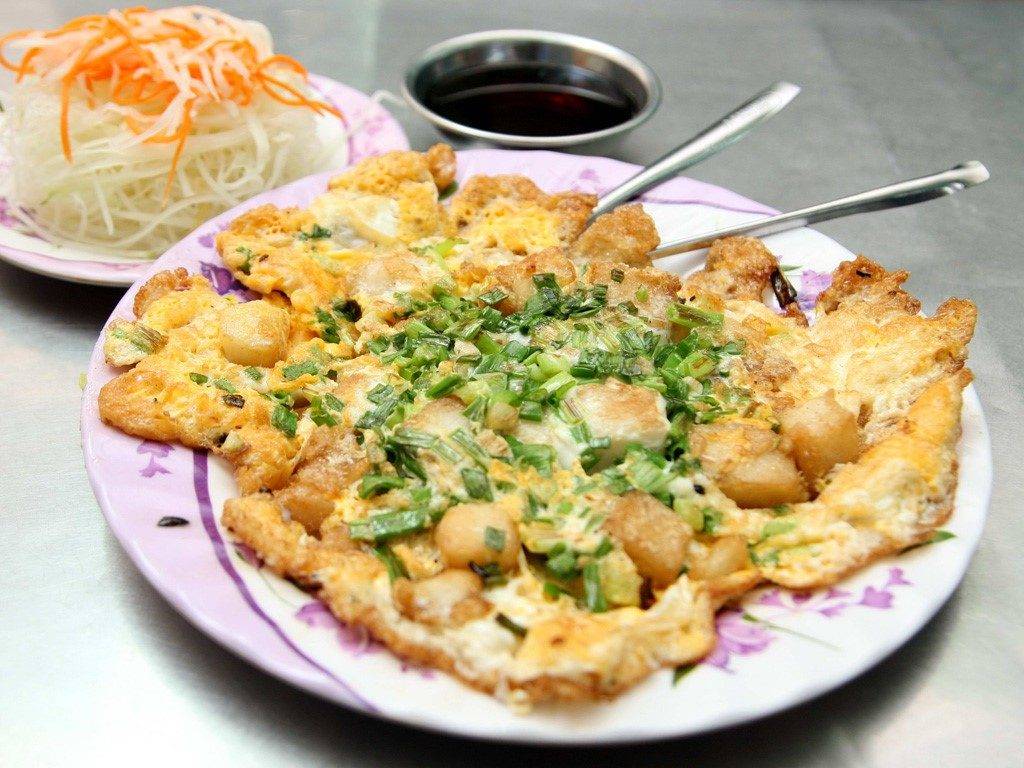 This culinary stall also offers other snacks such as fruit bowls, steamed dim sum, bread, fried dough, etc., all are cheap for the students and mid-range workers.
3. Le Van Sy Alley
– Address: District 3, Ho Chi Minh City
– Price: 15,000 – 55,000 VND
– Opening hours: 8:00 – 23:30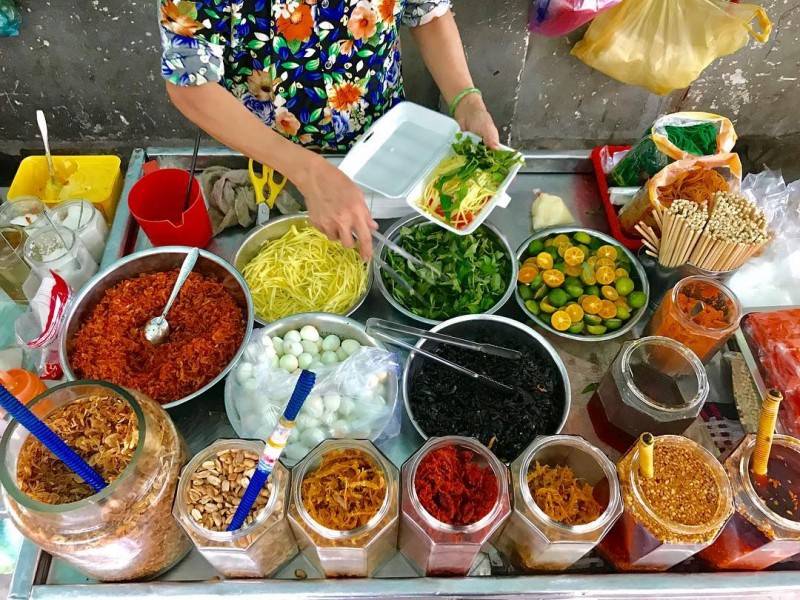 The street food alley 284 Le Van Sy is highlighted by Hue specialties such as crispy baked rice paper, soft Banh uot served with warm fish sauce and Cha lua (Vietnamese sausages), Banh beo, mussel rice and bubble tea with a lot of tapioca pearls and caramel on top.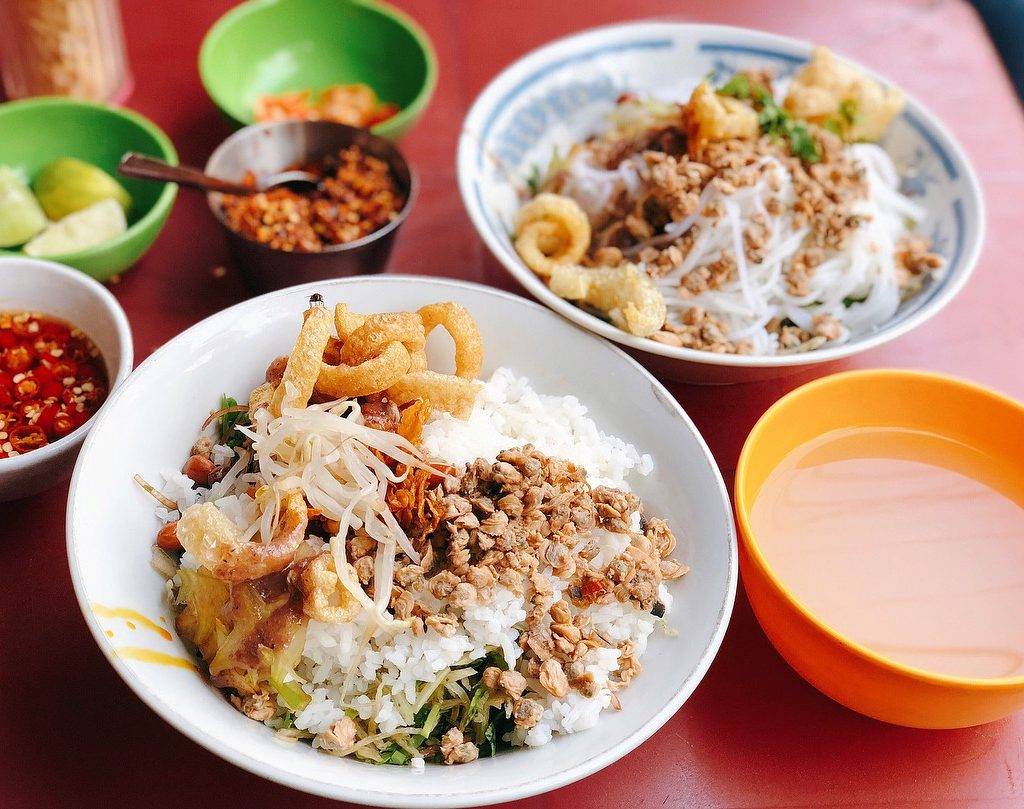 Additionally, sweet soup, mussel rice, and mussel porridge in Hue's style are highly appreciated by customers because of its rustic features and tasty flavor.
4. 200 Xom Chieu Alley
– Address: District 4, Ho Chi Minh City
– Price: 10,000 – 22,000 VND
– Opening hours: 17:00 – 22:00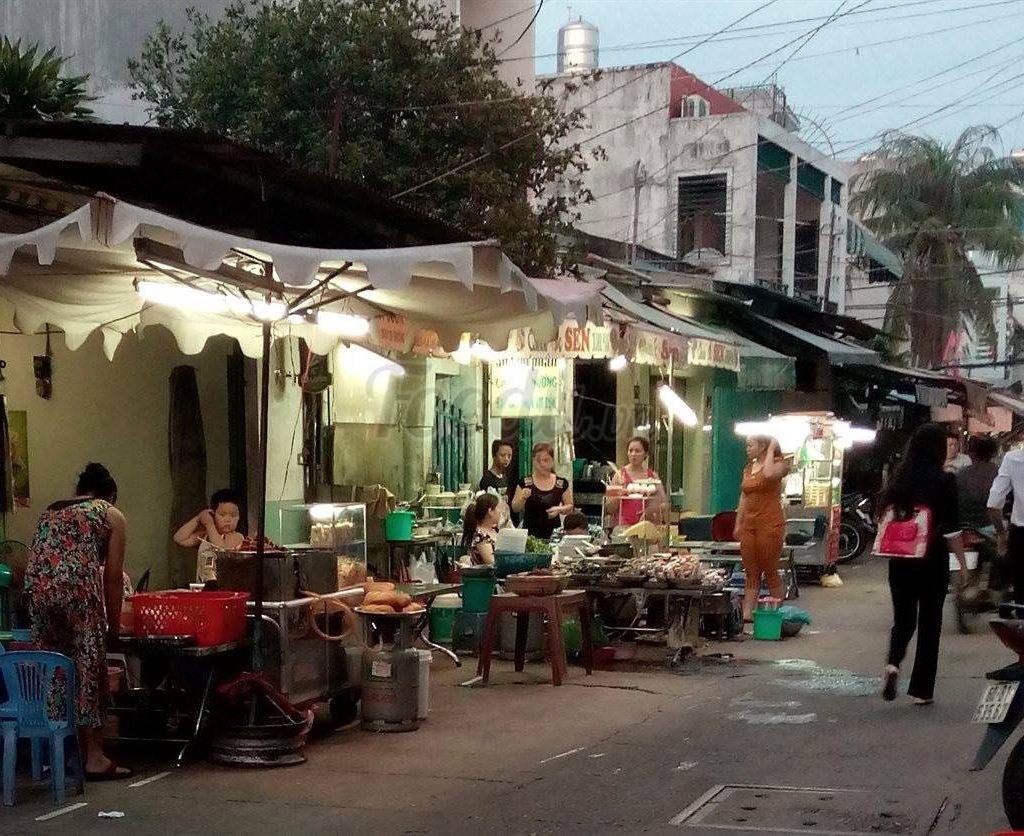 Each shop in this area sells a certain dish such as chicken rice, fried cakes, Pha Lau, beef in piper lolot leaves, etc. Among all, chicken rice is the most famous dish with crispy fried chicken thighs, not too dry or too oily. You can order delicious crunchy chicken skin to enjoy with.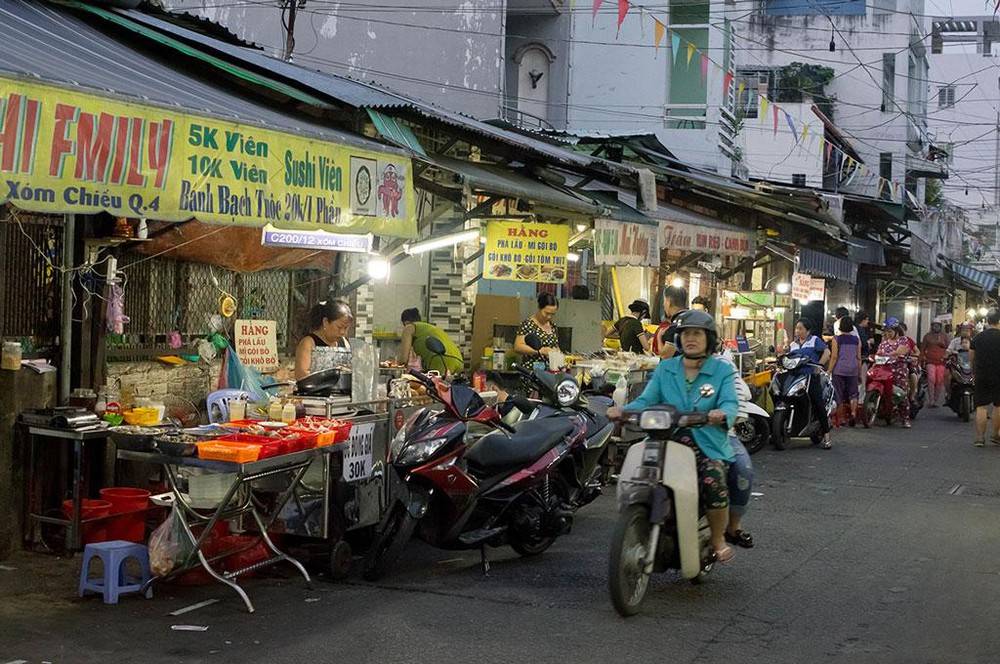 Besides, they have attractive fried cakes of banana or sweet potatoes only for 4,000 VND/each. The cake with fragrant sesame outside is moderately sweet and not greasy.
5. 14 Tran Binh Trong Alley
– Address: District 5, Ho Chi Minh City
– Price: 5,000 – 10,000VND
– Opening hours: 12:00 – 18:00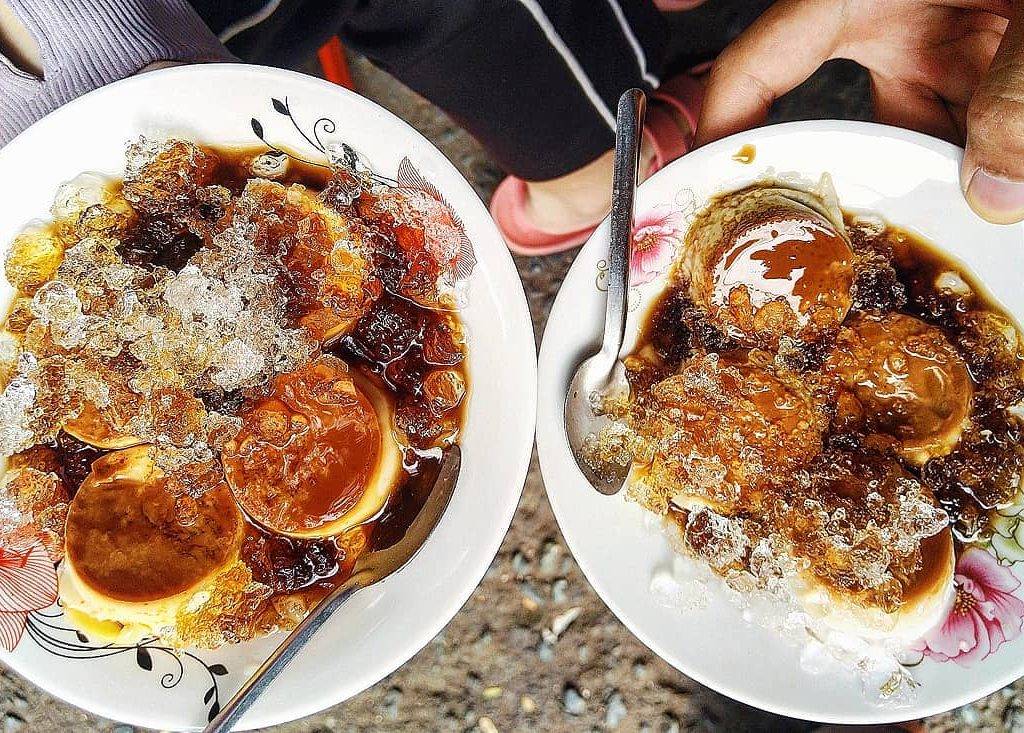 It is impossible to ignore the caramel flan Ms. Muoi when mentioning Saigon street food. Ms. Muoi's family has operated the shop for nearly 17 years, and they are famous for the small flans featuring a perfect eggy richness with neutral caramel taste.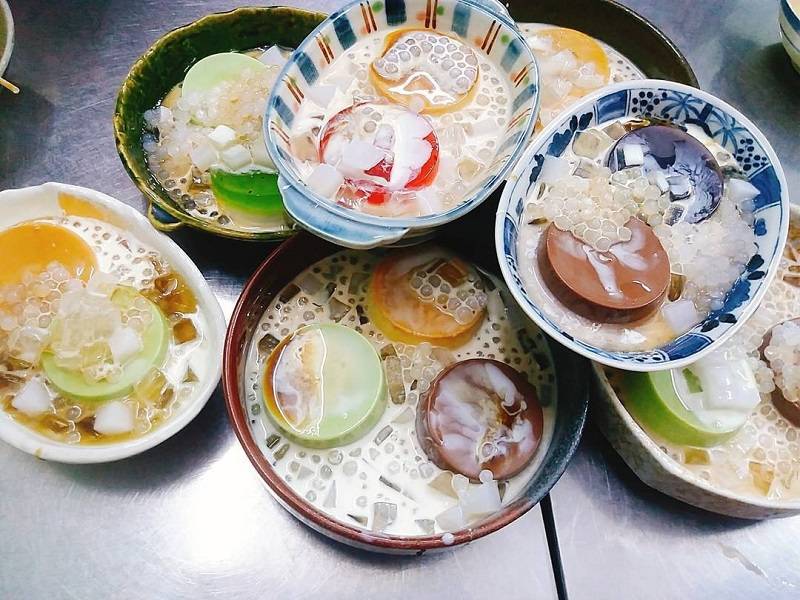 Although the menu here is not as diverse as other places, the flan here is impeccable.