BA DEN MOUNTAIN – A TOURIST ATTRACTION NEAR HO CHI MINH CITY
1. About Ba Den Mountain
Ba Den Mountain is the most prominent place of Tay Ninh, only about 100 km from Ho Chi Minh City. This is a perfect weekend getaway or picnic for many families as well as young people who love nature.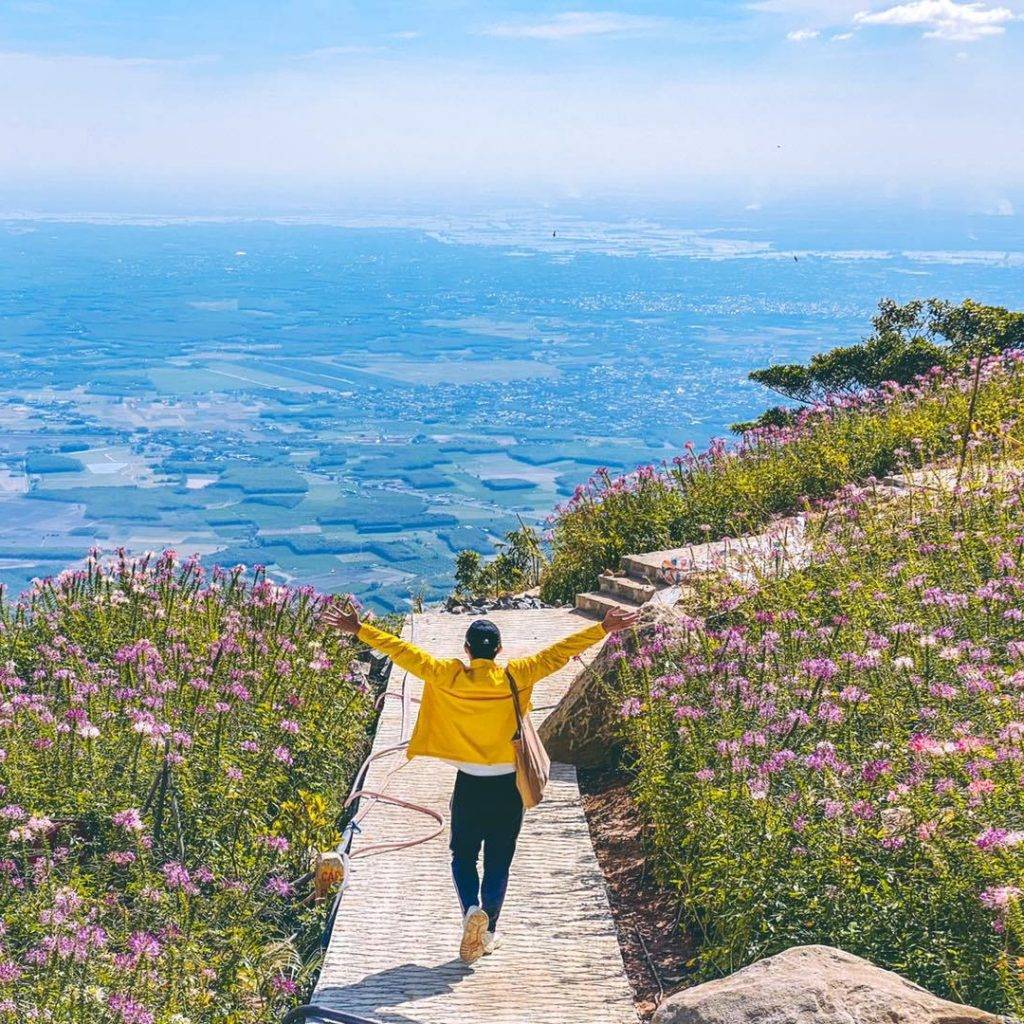 With a height of 986m, Ba Den mountain is suitable for exploring during the day. Or, if you are an adventure-lover, you can choose to camp overnight as well. It will be an extremely interesting experience! The landscape on the top of the mountain is beautiful and romantic.
**Admission fee**
Admission: 10,000 VND / person
Train ticket and cable car station: 5,000 VND / person
Cable car fare:

Adults: 35,000 VND/one way, 65,000 VND/round trip.
Children: 20,000 VND/one way, 35,000 VND / round trip.
Slides: The same price as cable car.
2. How to travel from Ho Chi Minh city to Ba Den Mountain
Bus
From Saigon, you can choose the following bus routes:
Ben Thanh – Cu Chi
Big market – Cu Chi
An Suong – Cu Chi
The price is about 6,000 VND – 7,000 VND/ticket. Coming here, you will then take the bus to Tay Ninh. From Tay Ninh to Ba Den Mountain, you take a coach, which will cost you about 15,000 VND. The coach will enter the mountain gate.
Motorcycle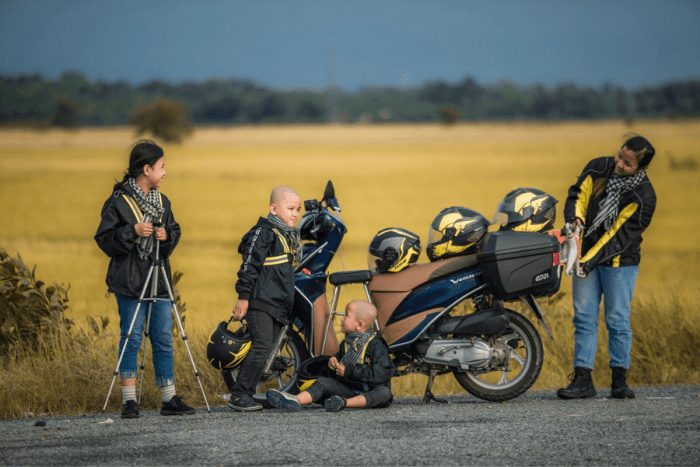 For young people who want to explore, using a motorbike will be very suitable. The journey from 2-3 hours will bring you new and interesting experiences. By motorbike, you need to depart from Saigon in the direction of Highway 22 to Tay Ninh territory. On the way, you can ask local people for easier roads.
Self-drive car rental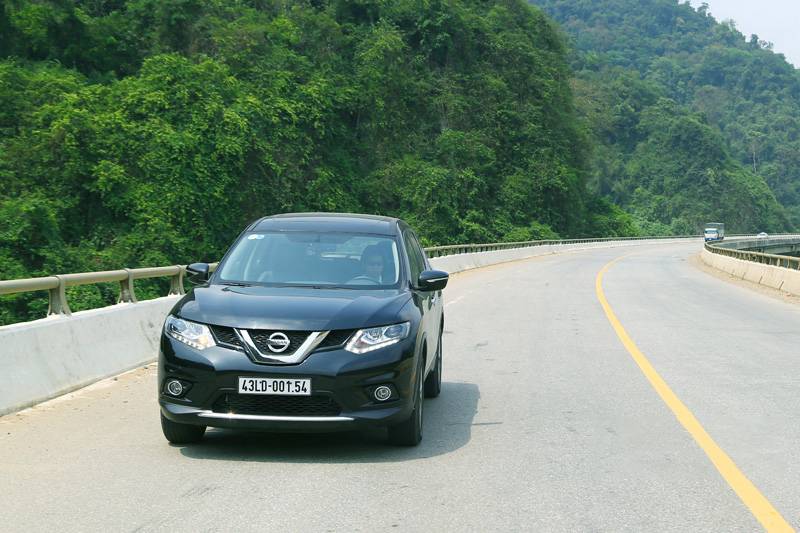 This is a convenient form of transportation used by many people, especially families with young children. You can follow the direction:
From Ho Chi Minh City to Trang Bang T-junction, you turn left to the town of Go Dau then turn right to follow Highway 22B. Continue running for another 60 km to reach the rotation of Tay Ninh city.
This road is quite easy to go and the landscape along the street is also eye-catching. You will be immersed in the scenery of immense rice fields and the beautiful Vam Co Dong River.
3. How to discover Ba Den Mountain
Cable car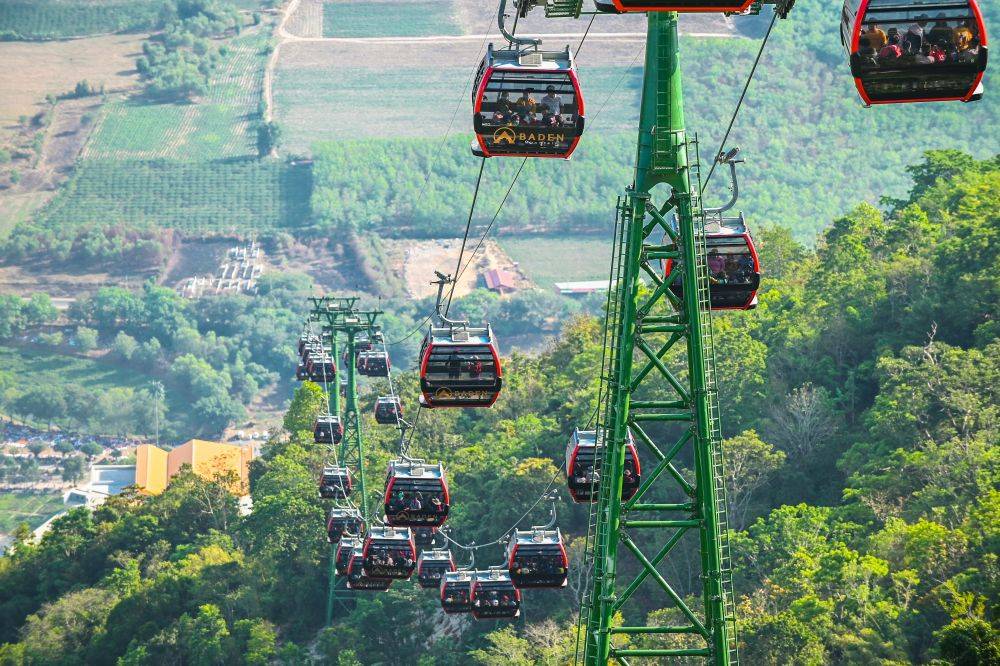 After reaching the foot of the mountain, you can use cable car to go to the top. This option is suitable for older travelers, children, or young people who are afraid of hot weather. With only 20 minutes, you can reach the top of the mountain.
Slide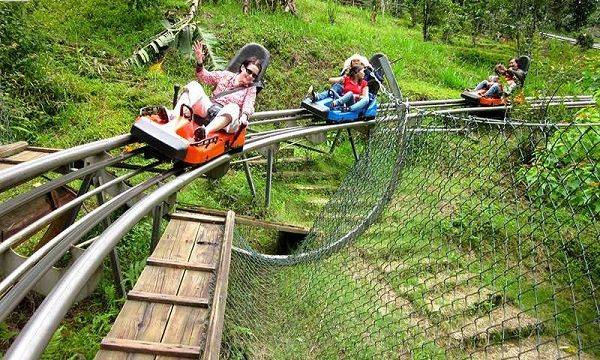 This is the most interesting form of experience to explore Ba Den mountain at present. The price of a slide is also quite reasonable, only 65,000 VND. The way to the top of this mountain makes visitors so excited to enjoy the thrills.
Trekking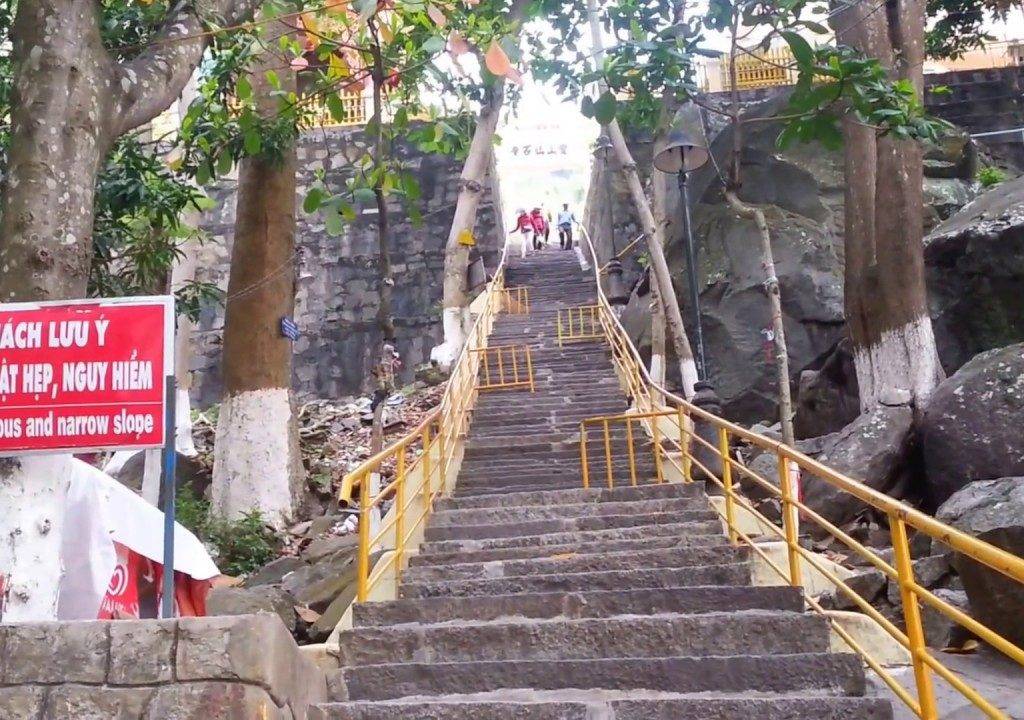 Many youngsters choose this way to discover Ba Den mountain. However, if you want to climb the mountain, gathering in a group with experienced people or hire a guide to avoid getting lost or other unexpected situations is better.
4. Where to visit in Ba Den Mountain
Pagodas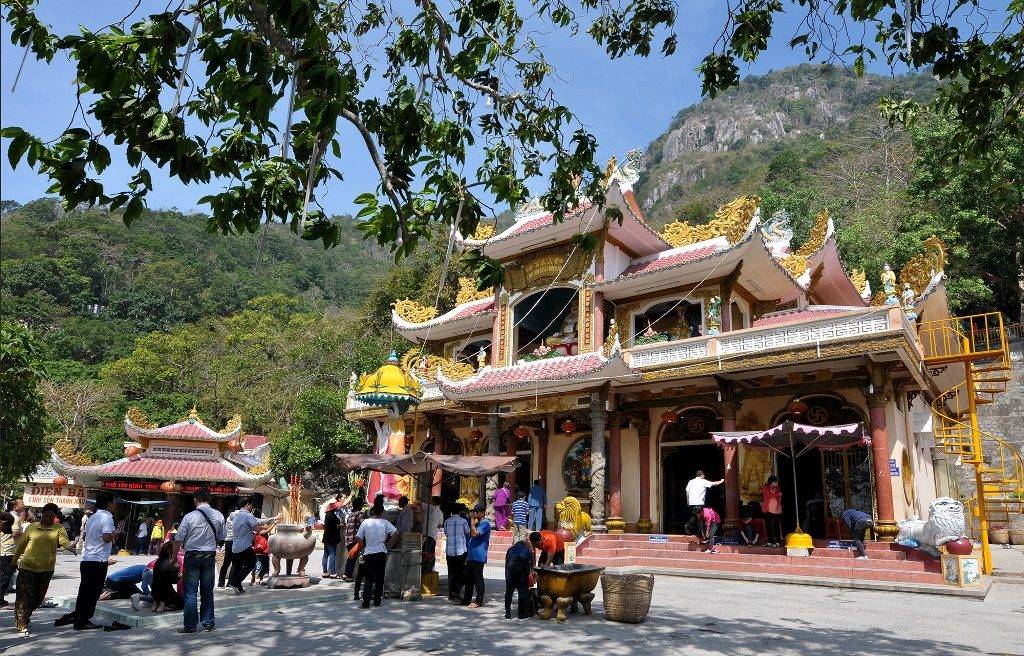 Besides a tourist attraction for young people and for those who love to conquer the height, Ba Den Mountain is also a famous spiritual destination in the South.
There are many big and small pagodas such as Thuong pagoda, Ha pagoda, Trung pagoda, Hang pagoda, etc. Each pagoda has its own architectural style and stories. Every year, Buddhists come here in full moon days, the first day of lunar calendar, etc.
Beautiful caves
In addition to enjoying the beautiful scenery of the mountains and forests, there are many beautiful caves: Ba Co Cave, Thanh Long Cave, Ong Ho Cave, etc.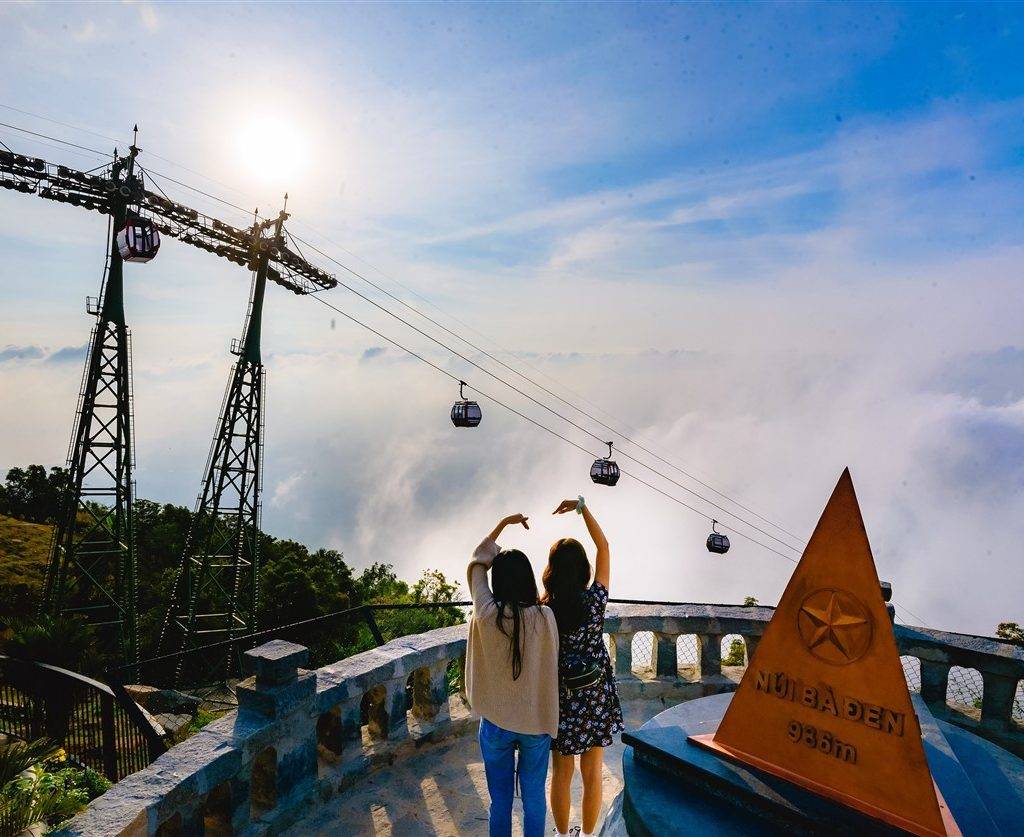 In addition, on cloudy days, on the top of the mountain, there is an extremely beautiful sea of ​​clouds. That is also the reason why more and more visitors come to explore Ba Den Mountain to witness that wonderful moment.
Notes:
Clothes must be suitable whether you are climbing or taking a cable car because you have to walk a lot. Trekking also requires specialized shoes and gloves as well as backup food. If you want to visit the temples in the tourist complex, you need to wear polite costumes because these are spiritual places.
You should monitor the weather forecast before traveling to Ba Den Mountain to have the most meaningful and complete trip.