THE INTERESTING BOOK STREET IN THE MIDDLE OF SAIGON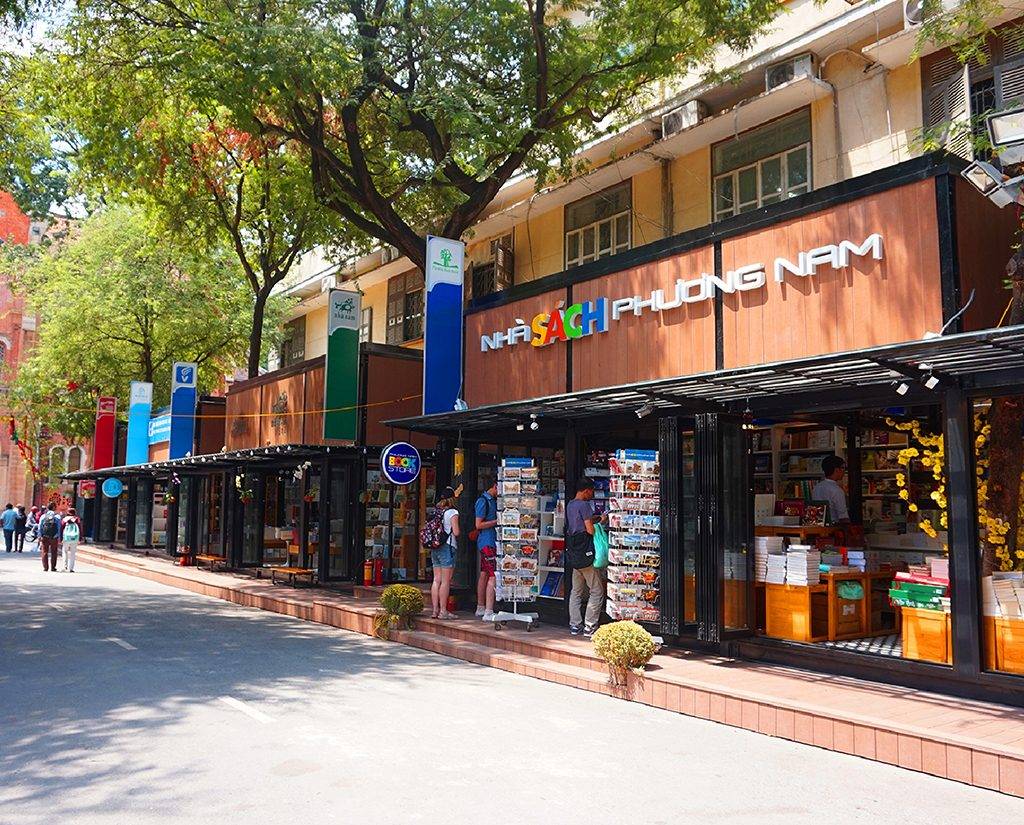 Located next to Notre Dame Cathedral and the City Post Office in District 1, The book street Nguyen Van Binh is a destination for book lovers. This is the first complex book street of Vietnam in an open space, giving visitors the freedom to visit and enjoy the reading culture of Saigon people. The highlight of the book path is its versatility. You can not only read books for free but also buy your favorite books.
Address: Nguyen Van Binh Street, Ben Nghe, District 1, Ho Chi Minh City
What's unique about this book street?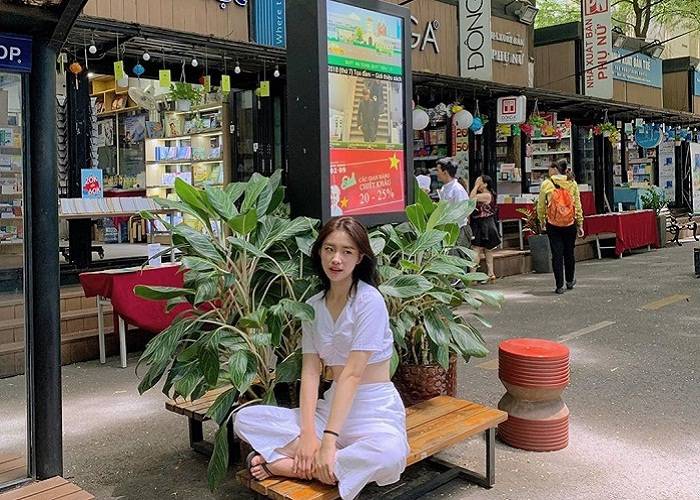 One of the things that attracts a lot of readers, especially young readers, is the rich source of books. This place is such a book paradise with more than 20 bookstores selling countless books of different genres, such as politics, society, science technology, foreign languages, novels, etc. You can freely choose for yourself favorite books at the right price.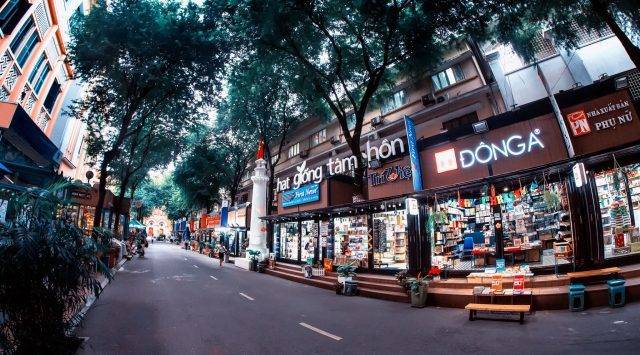 In addition to the exhibition areas, there are also reading space, coffee shops, children's playground, or even a place for famous book authors to meet fans. The high-speed free internet connection system is throughout the street to help visitors access the Internet for studying and information immediately.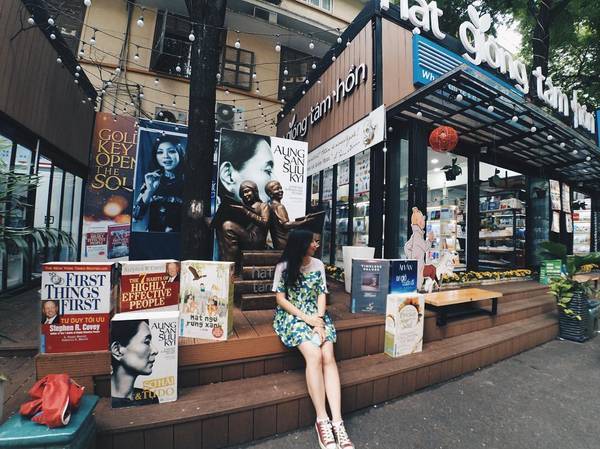 Alternatively, the arrangement space and eye-catching aesthetic design are divided into separate areas. People even use books to decorate on movable panels in the middle of the road. Moreover, the street is located under the lush green foliage, so it is always cool and clean. This brings a pleasant feeling to people who come to buy and read books. All provide an extremely unique background for visitors to walk and take numerous of beautiful photos.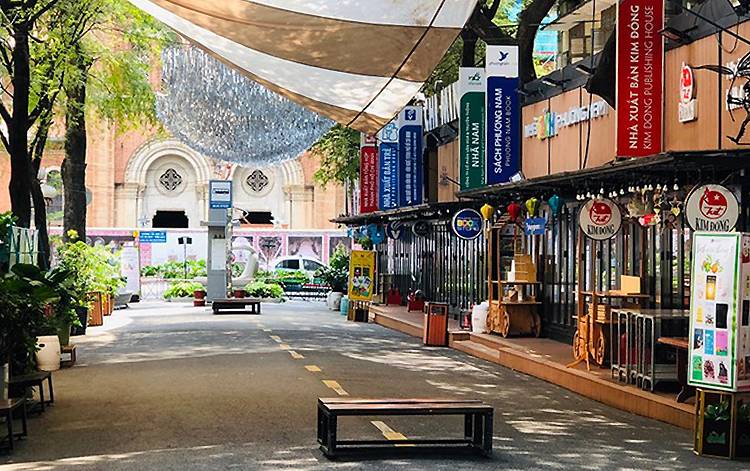 It is not difficult to know why this road becomes one of must-visit destinations for tourists when traveling to Saigon. If you have a chance to be in this vibrant city, don't forget to visit the Nguyen Van Binh bookstreet!