BA HOANH STEAMED RICE ROLL: THE QUINTESSENCE OF A VILLAGE
Referring to the delicious steamed rice rolls (Banh Cuon) restaurant in Hanoi, we cannot help but mention Mrs. Hoanh's. It can be said that this is a significant and famous steamed rice rolls brand in Hanoi, so the shop is always full of customers. There are not only locals but also domestic and foreign tourists.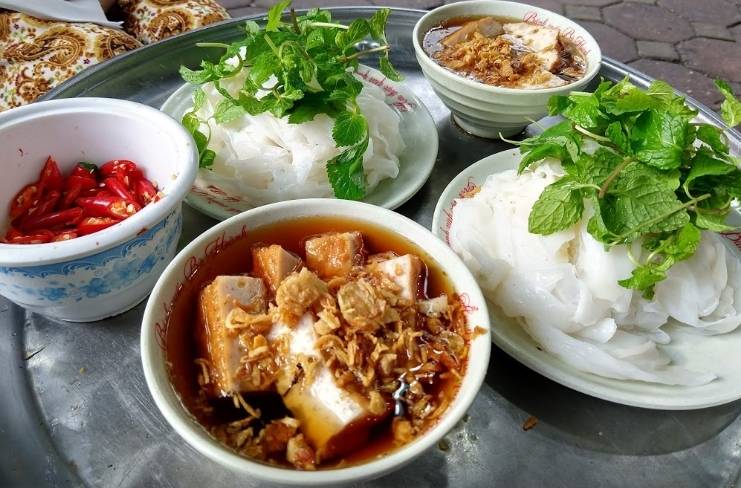 Perhaps, The first impression is that the restaurant has a quite spacious and comfortable space, with traditional wooden tables and chairs that make people feel peaceful. People can sit indoors or on the sidewalks to enjoy and watch the bustling city streets.
Besides steamed rice rolls, the restaurant also sells a full range of cakes and homemade gifts: Day cake, Nep cake, Te cake, Ran cake, etc. to serve diverse needs of customers.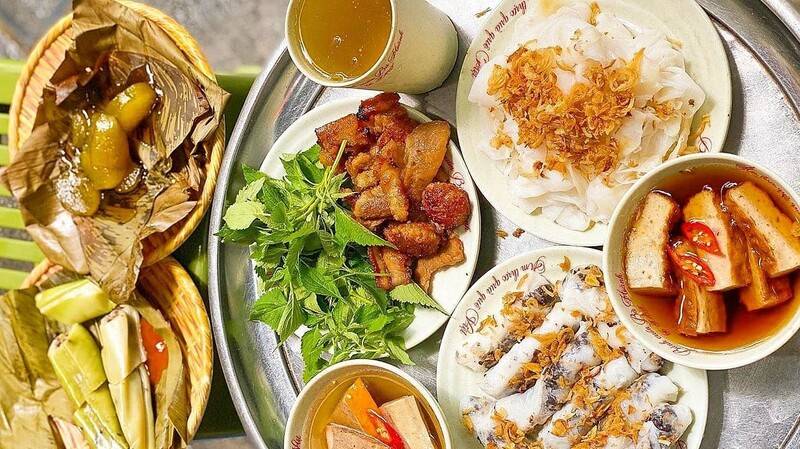 The rice rolls here also have a special feature, which is vegetarian with only wood ear mushroom, different from the other places.
The thick piece of roasted cinnamon sausage (Cha que) are not too fleshy, but crispy and fragrant. Barbecue with dipping sauce is also moderately salty. Moreover, the herbs coming with steamed rice rolls are also fresh. The combination of all things mentioned with the dipping sauce will create a sweet, delicious, and aromatic taste.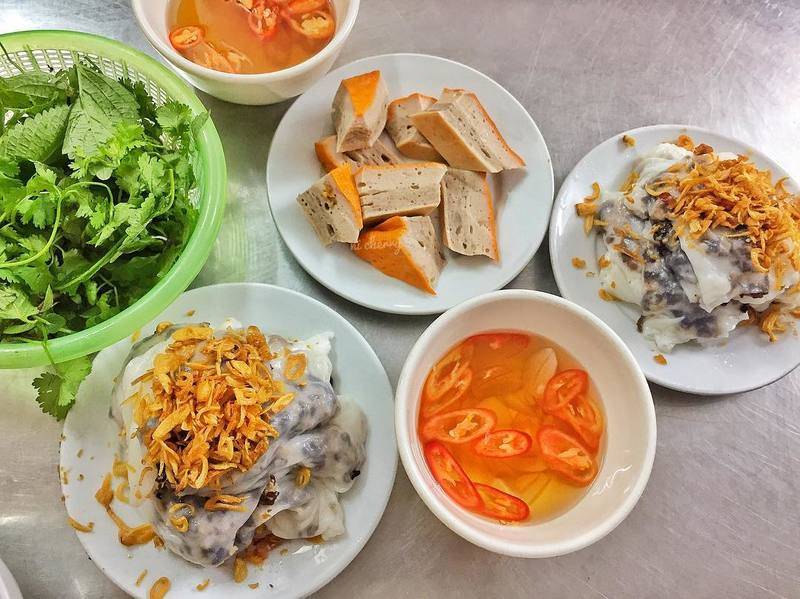 The cake is made from delicious rice which is soaked in water for 2 hours and then grinds. Filter the dough two times in half a day to make it not sour. When spreading the cake, we should make it thin without crushed or stuck together.
Mrs. Hoanh restaurant is located at 66 To Hien Thanh, Hai Ba Trung district. A set of steamed rice rolls here ranges from 30,000 to 60,000 VND (about 1.5-3 US dollars/150-300 yen). You can come to enjoy it from 6 am to 8 pm on weekdays.