KHUC CAKE MS. LAN – A FEATURE OF HANOI OLD CUISINE
Khuc cake, also known as Khuc sticky rice, has long been considered a hometown dish, perhaps because the ingredients are genuinely familiar to Vietnamese people, such as glutinous rice, mung beans, pork, etc.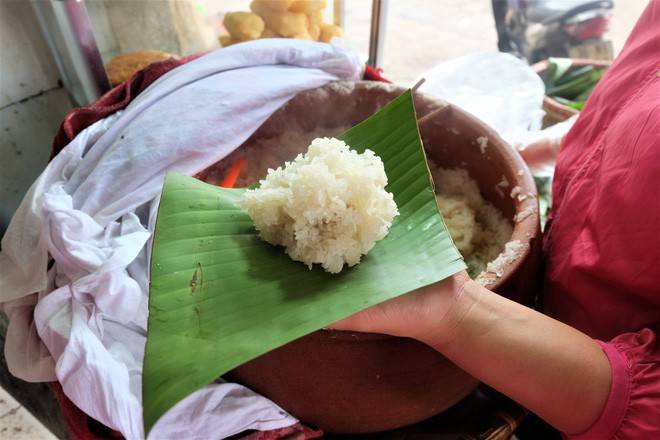 Glutinous rice is carefully selected from the most delicious one. Meanwhile, the leaves after being washed will be chopped, mixed with glutinous flour to make the crust. The filling consists of crushed mung beans and sliced ​​pork, marinated with spices and pepper. The meat should be pork belly, not too lean nor too fat to avoid being bored when eating.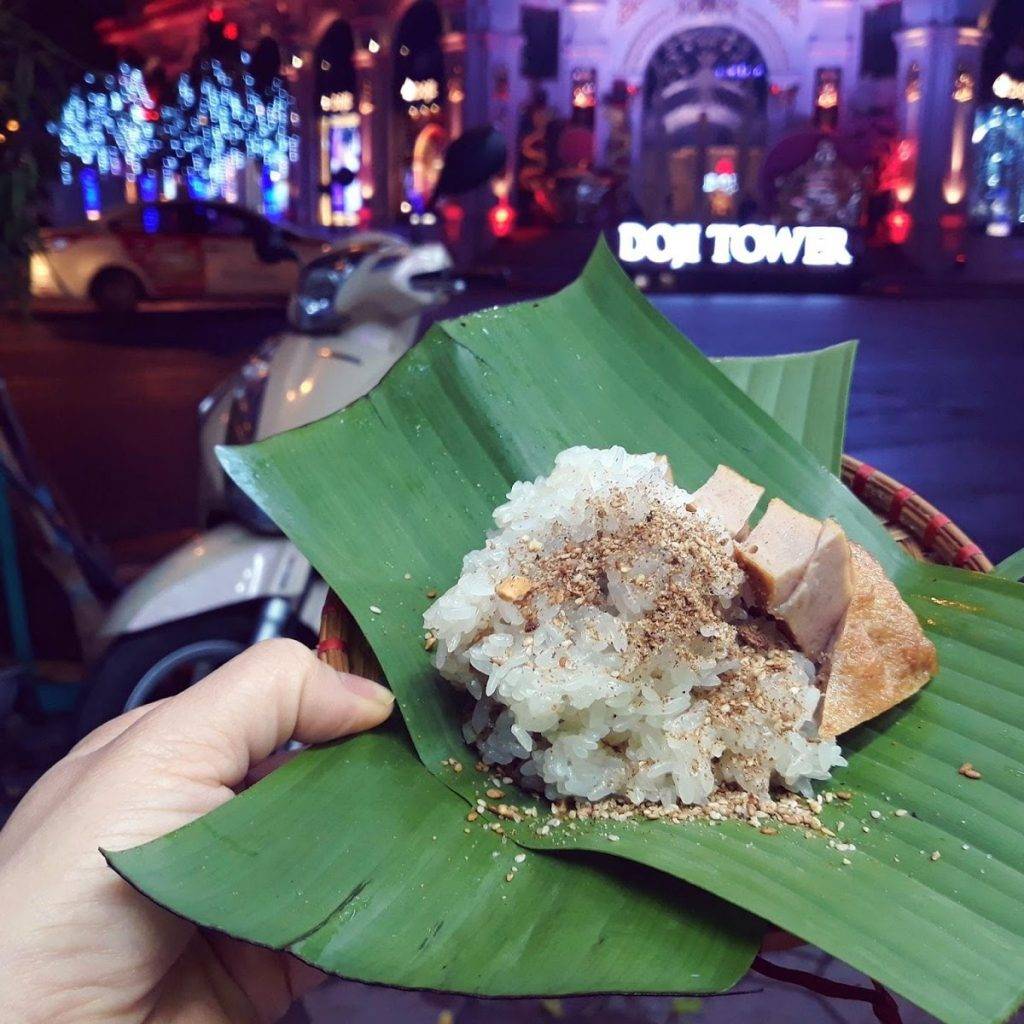 The inside part (including mung bean, meat, and glutinous rice) will be sprinkled with a layer of glutinous rice outside. One more thing, there are always green banana leaves spread in the pot for aroma. When the sticky rice is cooked, it will be put into a large clay pot to keep the heat before it is wrapped hot again with banana leaves. You can eat the cake with sesame salt as well.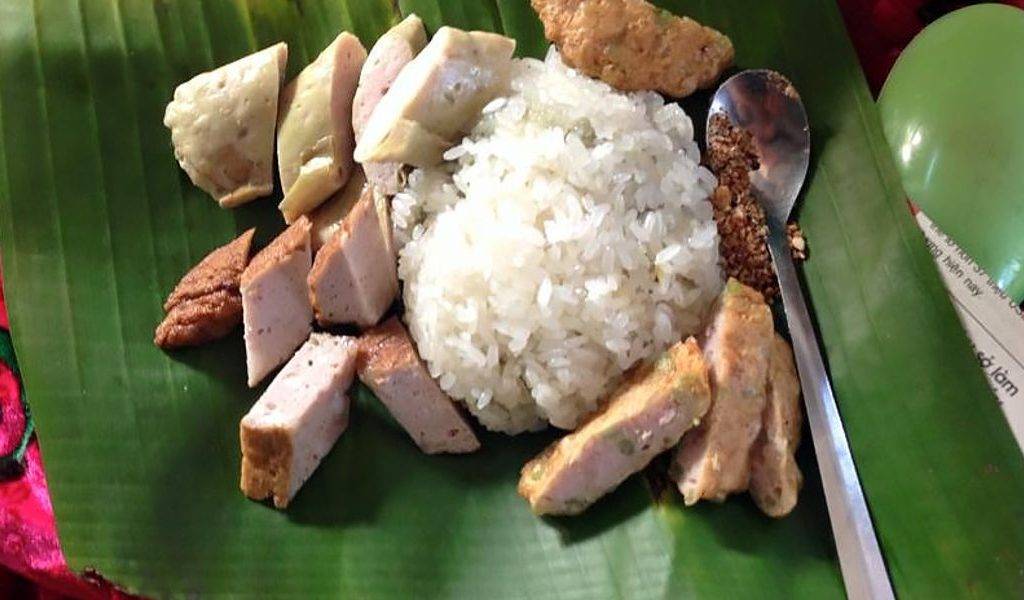 Ms. Lan's Khuc cake shop on Nguyen Cong Tru Street is famous as the best restaurant in Hanoi. Many street vendors are also displaying the authentic Ms. Lan's products, asserting that they take the cakes from here, to attract more customers. During the day, the goods are sold in the alley, while in the evening, they are displayed on the sidewalk.
If you go from Hue Street, you can turn to Nguyen Cong Tru Street, Lane 67B, the shop is at the gate of the market and usually open from 5 am to 11 pm. However, in the winter, the cake is always sold out sooner. The price of a piece of sticky rice is 13,000 dong (about 65 yen).