BANH MI PHUONG HOI AN – "THE BEST BANH MY IN THE WORLD"
Coming to Hoi An without trying Banh Mi Phuong is really a flaw. For those who have tried this dish, they will want to come back to taste its special flavor hard to find anywhere else. That's why the famous chef Anthony Bourdain honored the dish as "the best Banh Mi in the world". Do you know all about the special attractive details inside this popular bread? Let's discover it with us today!
Not a luxury restaurant with eye-catching signs, the small bakery on Phan Chu Trinh Street includes only a glass cabinet full of food, baking ovens and a few sets of tables and chairs for guests to sit. The first impression of any guests is the exciting but also simple atmosphere. The shop is open from 6 am to 9 pm daily, and is always full of guests. So, you will definitely have to wait, however, it is worth your time!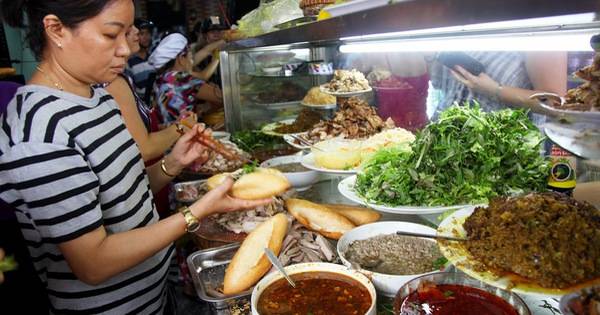 This bakery has been in existence for over 20 years, with 13 traditional dishes and more than 20 different fillings, such as spring rolls, pate, cheese roll beef, bacon, etc. The staff bake the bread right at the place, so when served, they are still crunchy, fragrant and warm.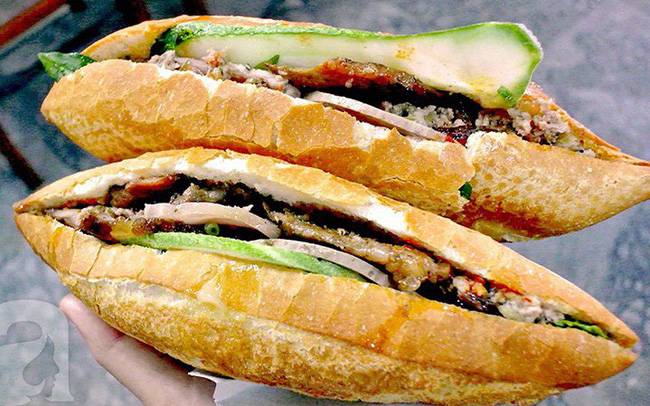 The most special feature to attract diners is the sauce made from a secret recipe of Banh Mi Phuong. This sauce even makes the pickiest diners compliment.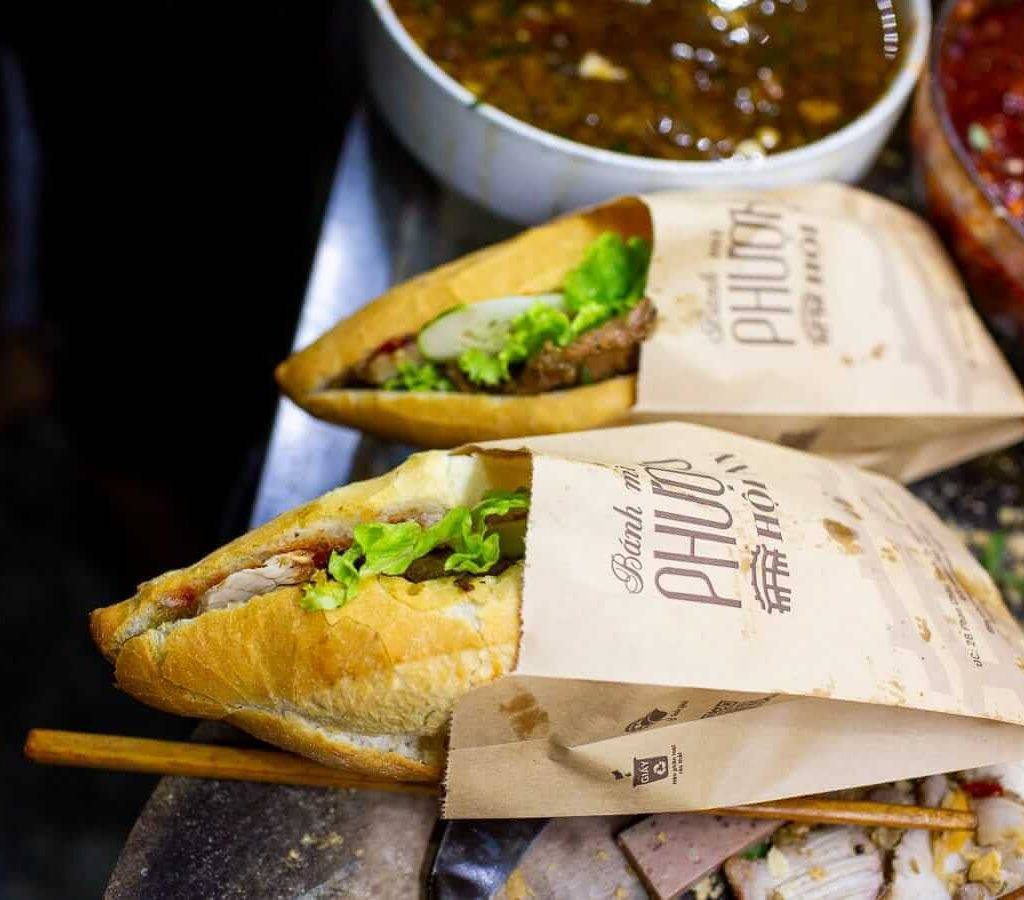 Coming to Hoi An, everyone wants to once enjoy the specialties, such as Cao Lau, Quang Noodles, Chicken Rice, etc., but do not miss this famous street food – Banh My Phuong.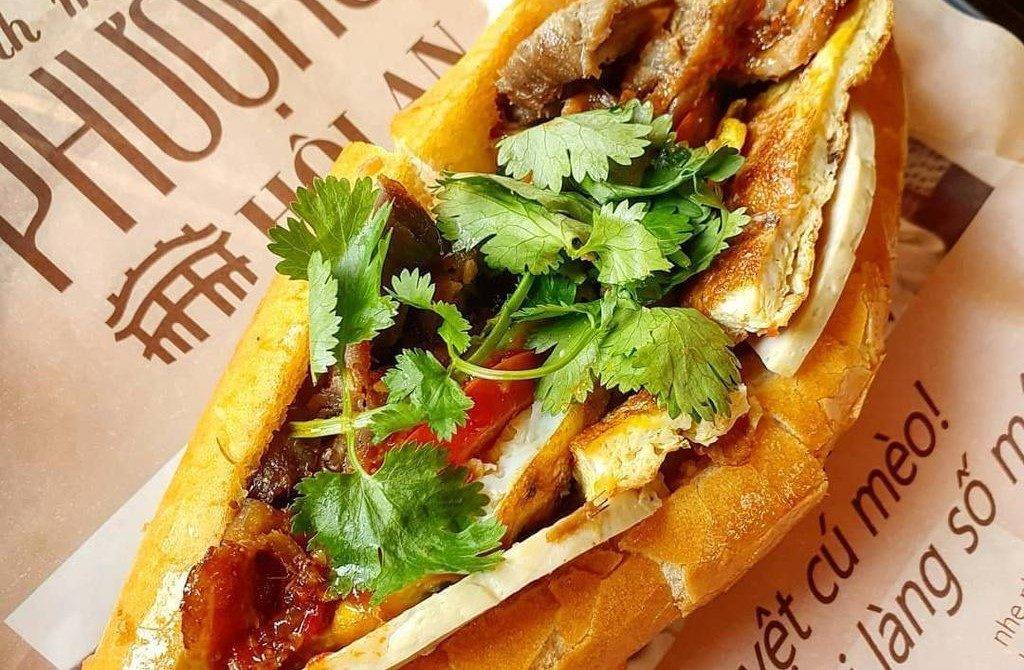 Address: 2B Phan Chau Trinh, Minh An, Hoi An, Quang Nam Province
Phone: 0905 743 773
Price: 15,000 – 30,000 VND