BAU TRANG – THE LITTLE SAHARA DESERT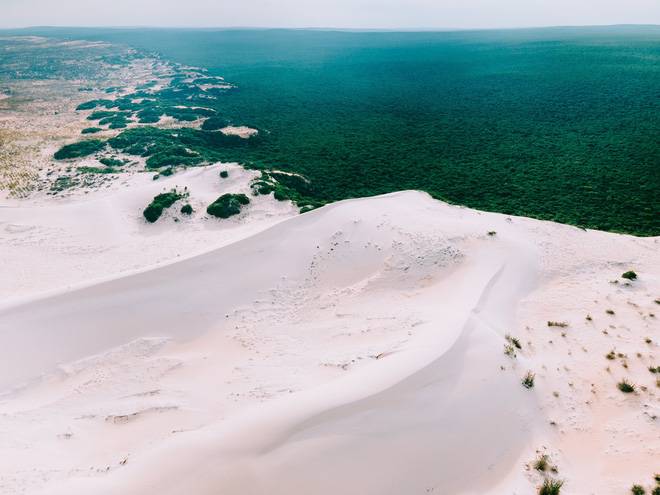 Considered as the little Sahara desert in Mui Ne, Bau Trang Sand Dune is one of the places you cannot miss when coming to Phan Thiet – Binh Thuan. This place is endowed with a wild beauty that you cannot find anywhere else.
1. Introduction about Bau Trang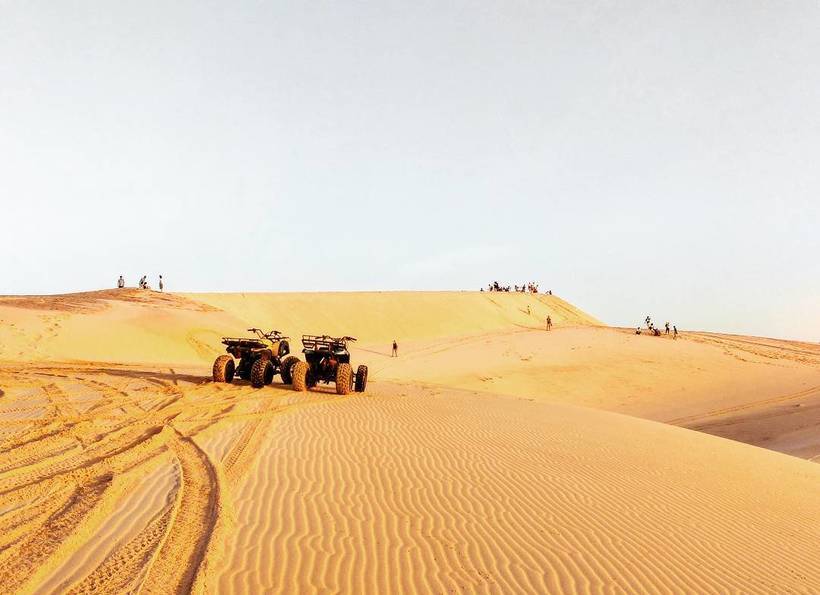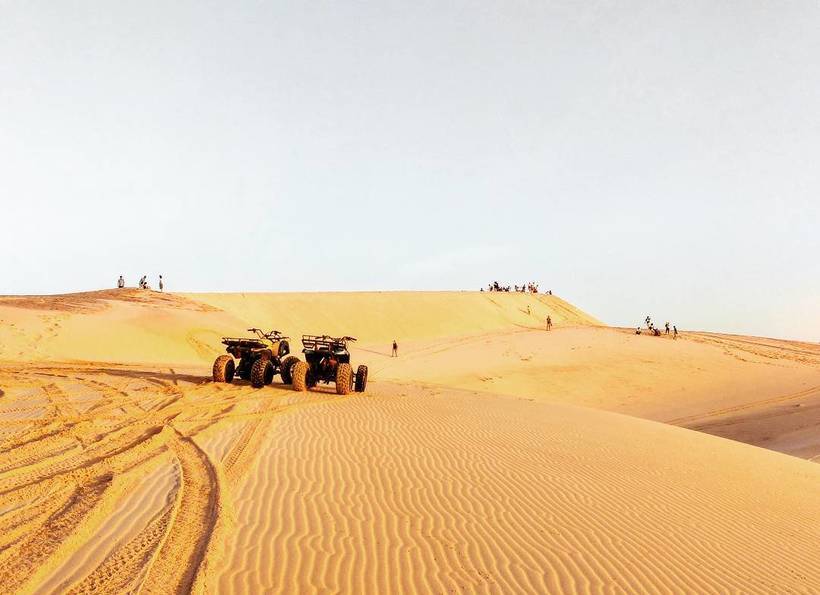 Bau Trang Sand Dune is a large freshwater lake in Binh Thuan, located about 65km northeast of Phan Thiet city. This place is located in Hong Lam, Hoa Thang commune, Bac Binh district, Binh Thuan province.
Bau Trang Sand Dune was formed for a long time. Once there was a large lake, later, people built sand dams across the lake. Since then, this vast lake has been divided into two parts: a small lake and a large lake. In the local language, "Bau" means "Lake," therefore, the small lake has the name Bau Ong, and the large lake is called Bau Ba.
2. How to go to Bau Trang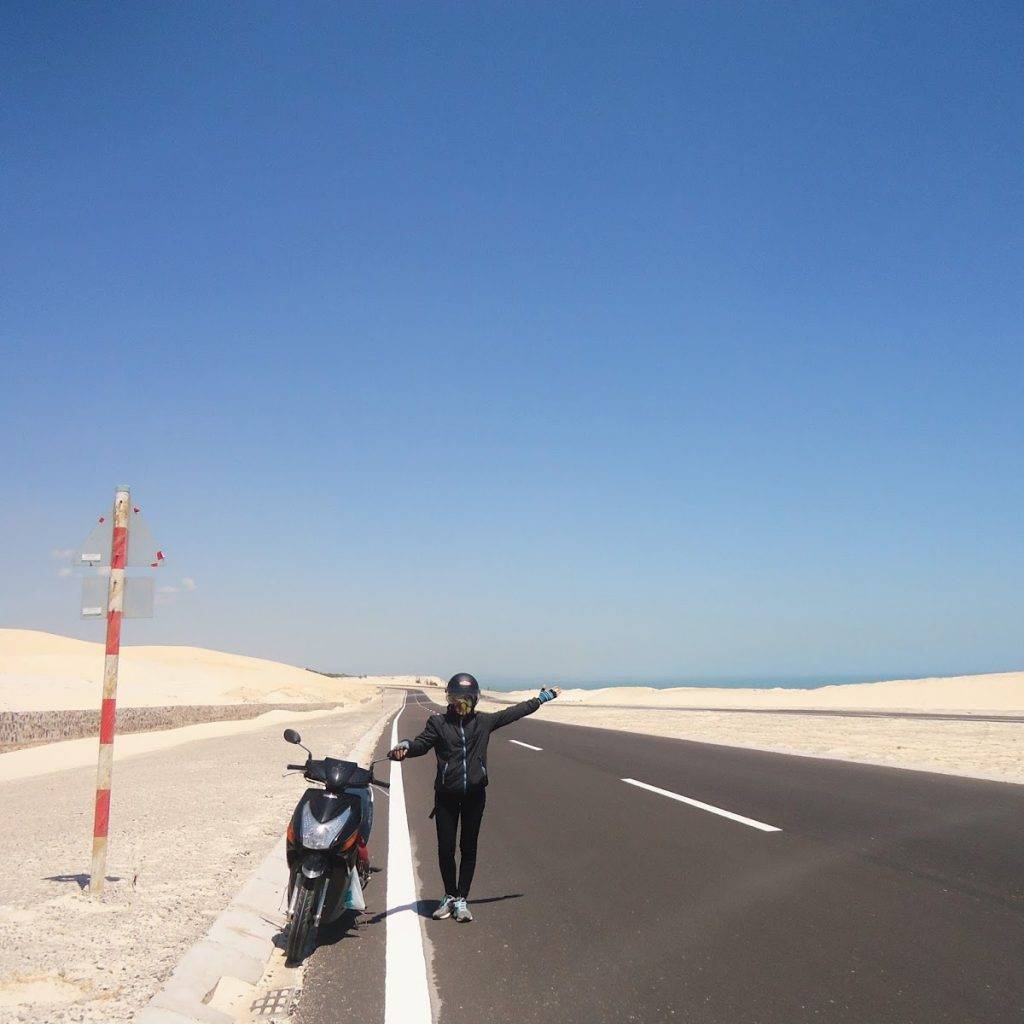 Visitors can come to Bau Trang by two roads:
– From Hon Rom, go on the way to Mui Ne, through Mui Ne market, then go along the beach for about an hour to Bau Trang.
– Or, you can go from Phan Thiet city along Highway 1A to Luong Son, turn right at the junction, then go about 18 km, cross bare hills and coconut forest, then go for a while and you arrive.
3.The attraction of Bau Trang Sand Dune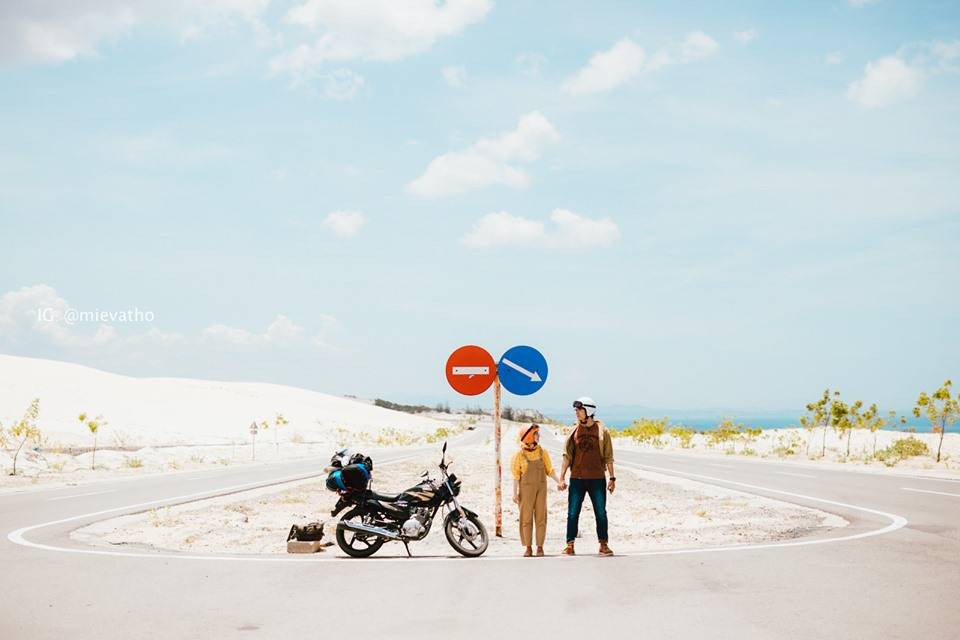 Coming to Bau Trang, you will be amazed at the scenery like a water-color painting. Amidst the dazzling sunlight, the sand dune appears with a magic beauty of the high, wide sand stretches endlessly. The sand here used to be yellow, then gradually turned to pure white. Such a good chance to watch the beautiful sunset here!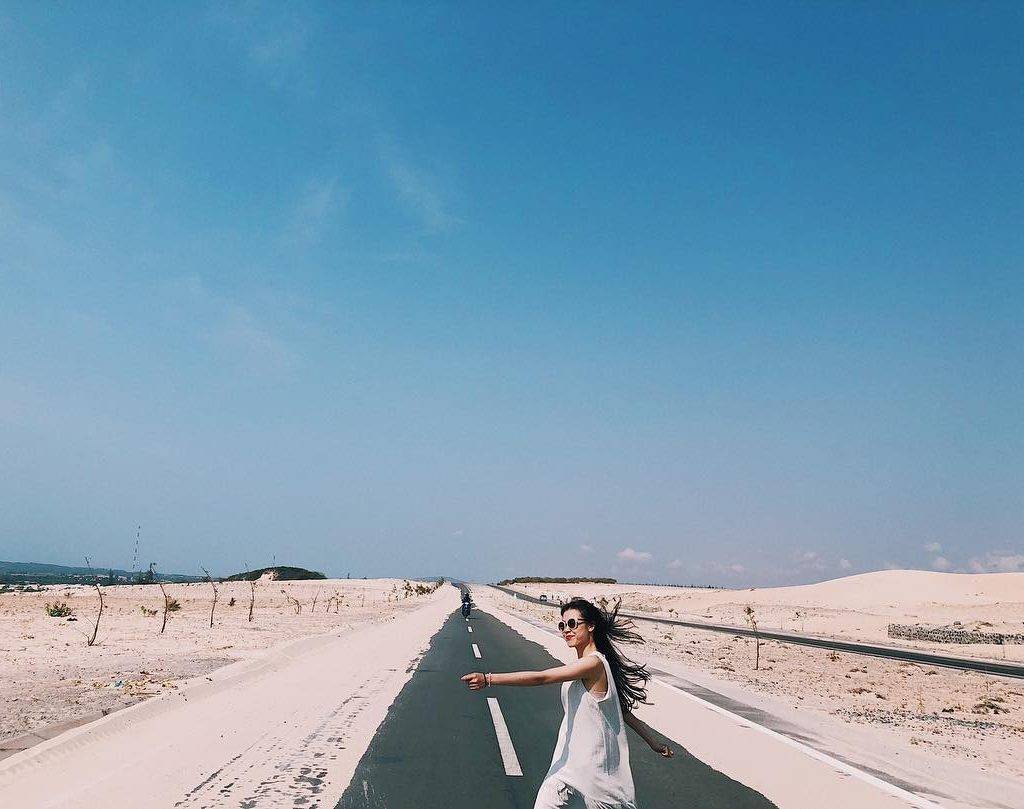 Located in the middle of the white sand slope is a lake called Bau Sen because there are many lotus blooms full of the lake. Coming here, you will have the opportunity to admire the beautiful lotus lake surrounded by the vast sand. Standing from the top of the hill to overlook the lake, you can admire the lake full of green and pink poetic, lively lotus looks.
4. What to do in Bau Trang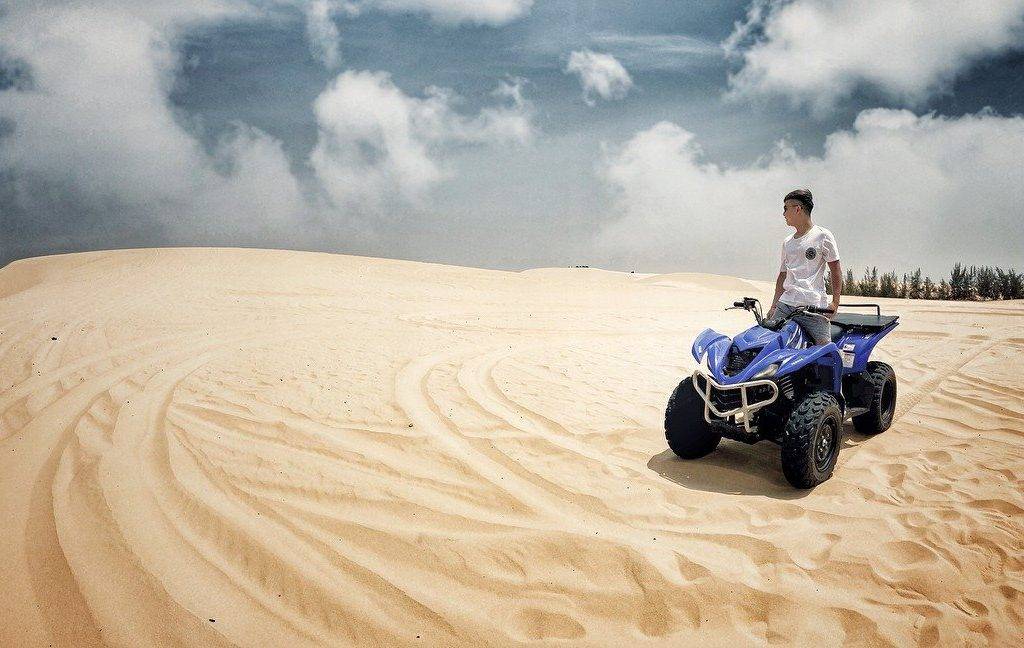 Visitors can wander around the sand dunes to take photos or camp. Moreover, those who love the thrills can rent a jeep to explore the magical beauty of this "pristine desert." The ticket price is about 400,000-600,000 VND / 2 people / 20 minutes. (about 20-30 US dollars/ 2000 – 3000 yen).
Besides, you can play sandboarding for a skateboard rental of 20,000 VND / board (about 1 US dollar/100 yen). Tourists will experience the wonderful feeling when surfing on the sand, conquering one hill after another. Do not forget to take the sparkling pictures here.