THE 200-YEAR-OLD CAFT VILLAGE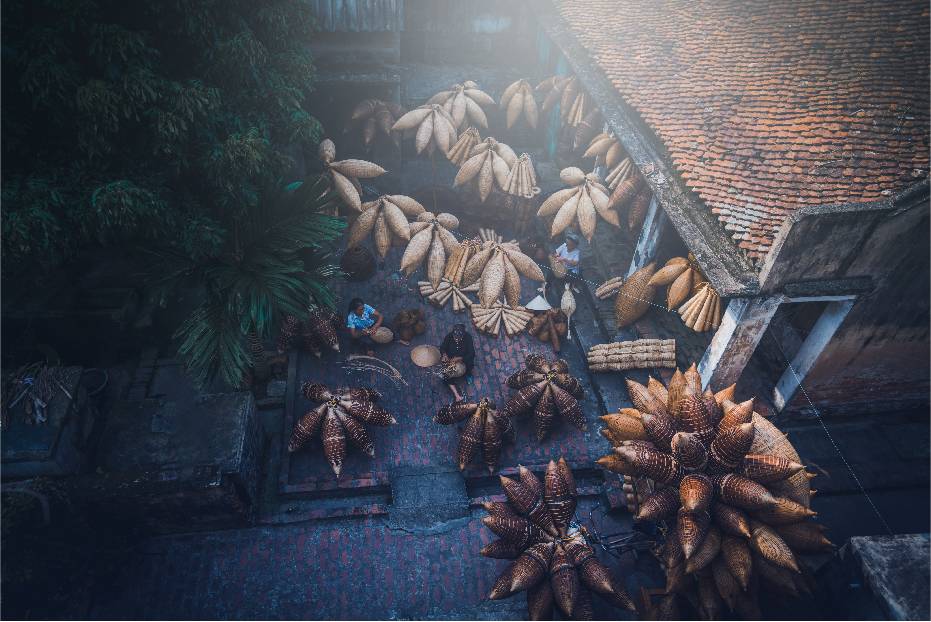 Every day, the craft village Thu Sy is always full of the laughter of these traditional residents, dating back about two centuries. Visitors feel lost in the ancient village space when experiencing that 200-year-old knitting craft village in Thu Sy commune, Tien Lu district, Hung Yen province.
Many visitors who first hear the word Dan Do will find it strange. The finished products made from bamboo are long-standing fishing gear, today they are also popular in decorative arts or interior.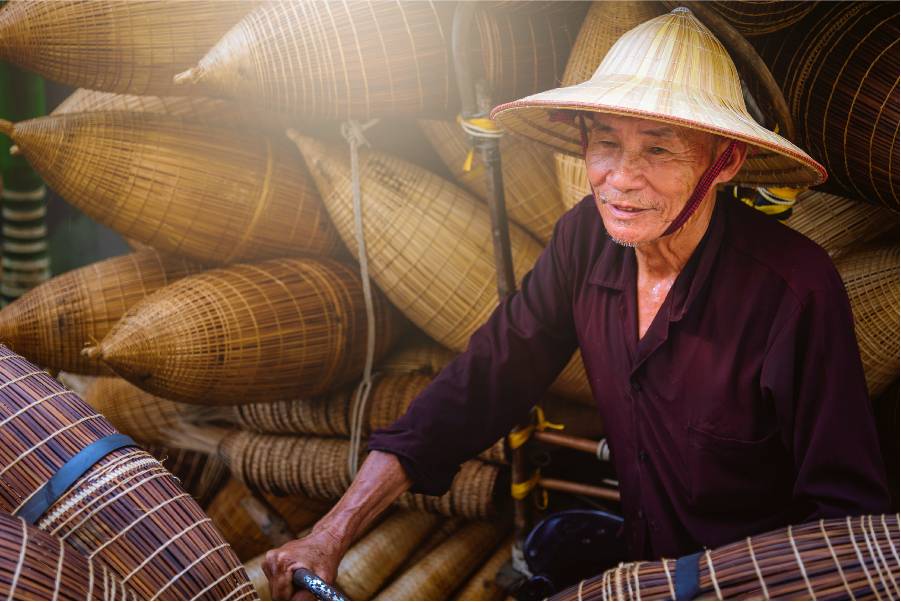 Thu Sy village has about 500 people doing the traditional craft there, concentrated in two villages, Tat Vien and Noi Lang. The craftsman must choose old bamboo to weave those durable and beautiful products. That knitting technique is considered a feat, requiring ingenuity and coordination of many stages. In each family, everyone has a specific work. Some split the bamboo, while others sharpen the bamboo.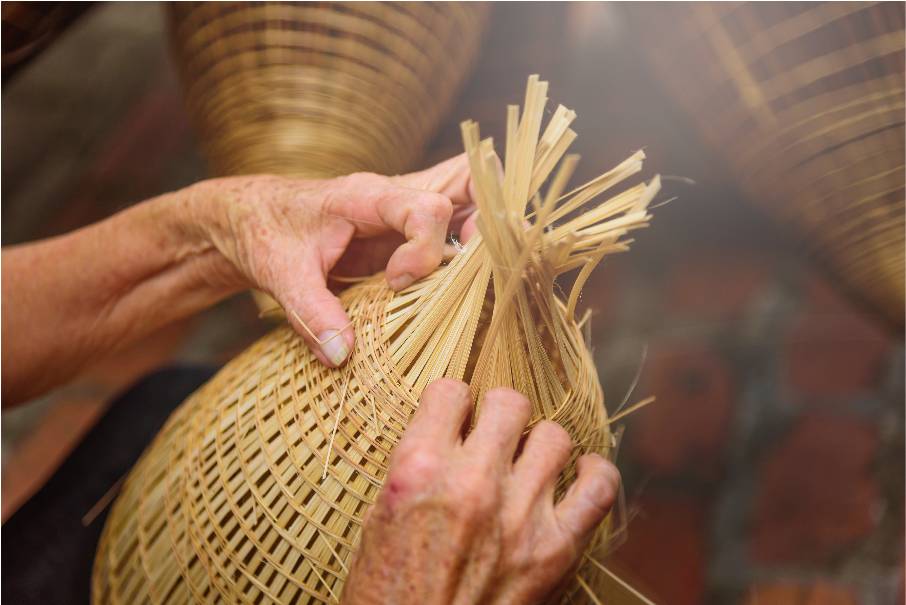 After making available bamboo materials, the craftsman will conduct knitting. In the process, the easiest part is to make the frame, and the hardest is to knit the waistband, as well as the ending stage.
The product (which is called Do) has an oval shape with a pointed tail and a small round mouth. It takes about 60 minutes for a skilled craftsman to finish a piece. Then, it is smoked in the kitchen to increase the product's durability.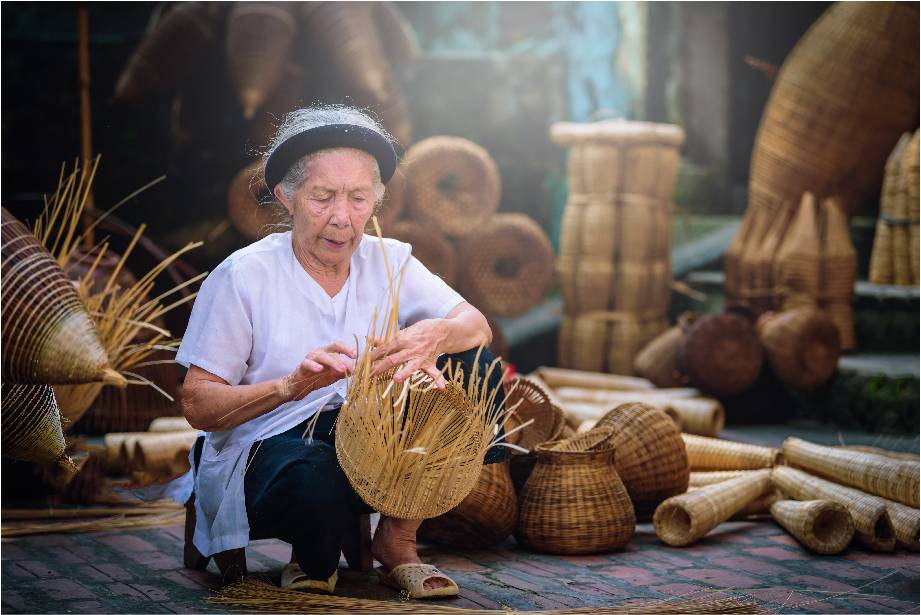 This is the main source of income for the people of Thu Sy village. A white one is sold for about 20,000-25,000 VND / unit (about 1 US dollar/ 100-125 yen); also smoked brown one is sold about 30,000 – 40,000 VND / unit (about 1.5 US dollars/150-200 yen).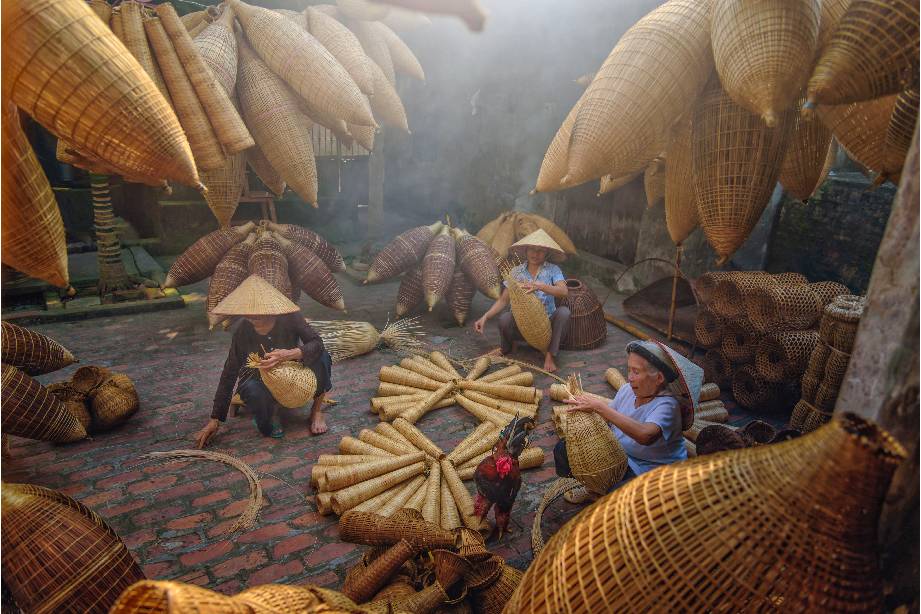 In addition to that product, people here also weave other bamboo products (Ro and Lo) to sell in Tien Lu, An Thi, Phu Cu districts of Hung Yen and neighboring provinces, so that farmers can catch crabs and fish.