FIVE MOST POPULAR BARS/PUBS IN DANANG
As vibrant as its day life counterpart, Danang nightlife offers a selection of exciting spots. From fancy rooftop bars, sophisticated lounges to friendly local bars or lively nightclubs, Danang has it all. And what's better? The prices are relatively affordable. Check out 5 best Danang bars in the following article with VNITOURIST!
7 Bridges Brewery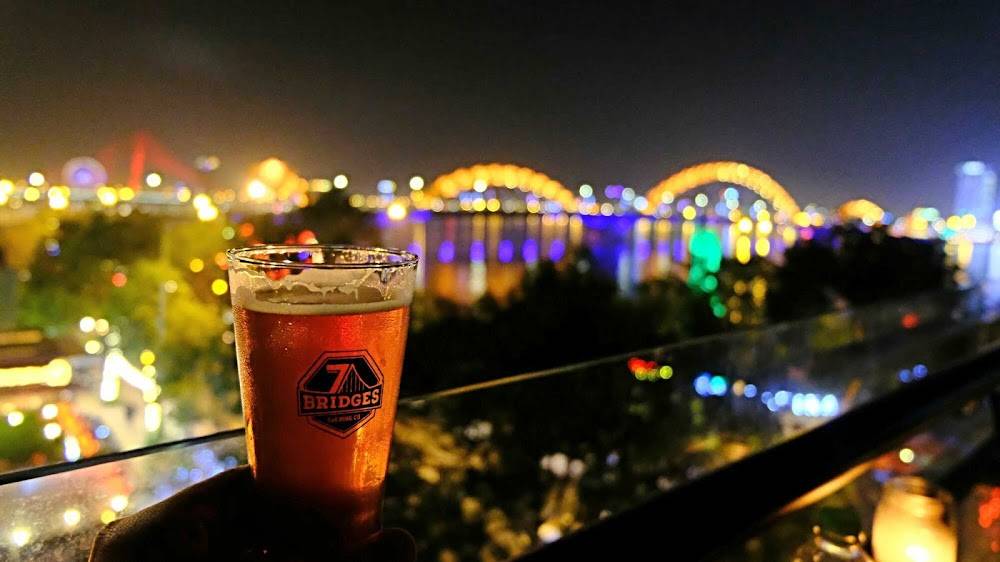 The 7 Bridges Brewery is truly the fire-starter of the craft beer culture in Da Nang. Their creations are international in style, with Japanese inspired Pilsners to Belgian Wheats, with a Vietnamese twist in flavor. Their beers are hop-forward, a trait that is a little lacking in other breweries of Vietnam, which has saddened some craft beer enthusiasts.
Address: 493 Tran Hung Dao, Da Nang City
Opening hours: 11AM – 12AM
Price: 60,000 VND to 125,000 VND
Golden Pine Pub Da Nang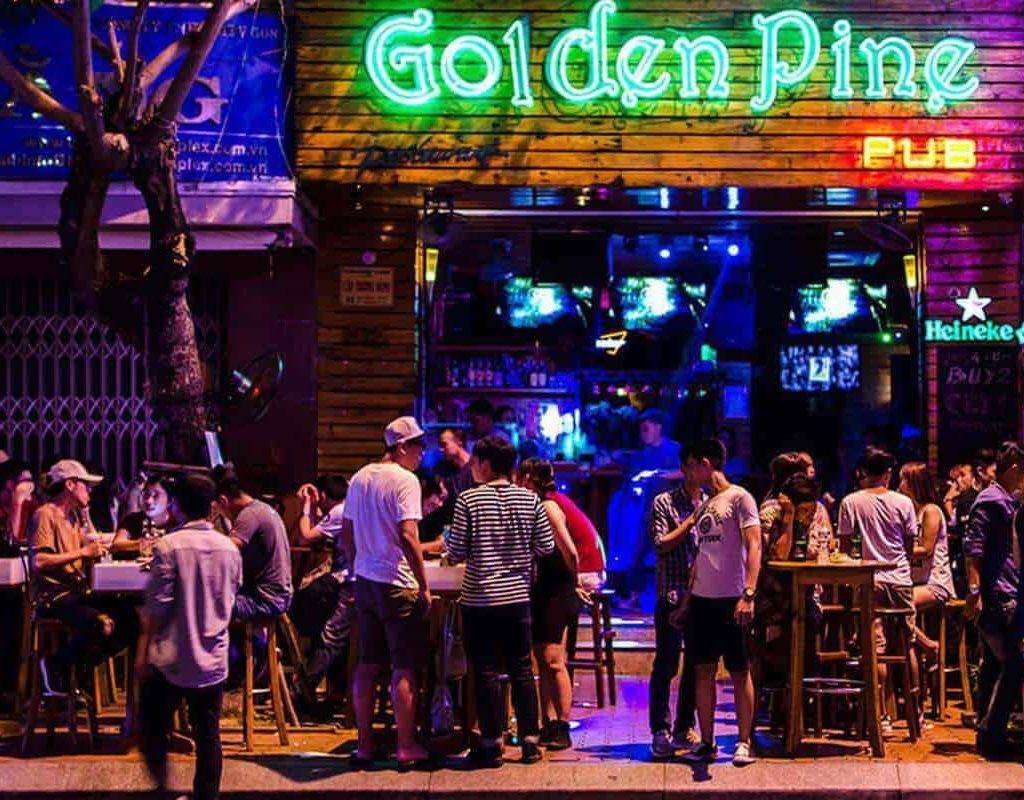 This is the legendary pub of Da Nang. It's crowd almost spills onto the street every night. Located by the river bank overlooking the Dragon Bridge, you can expect a hard party, chatty locals, and kicking drinks. What else do you need for an awesome night out? They have it all.
Address: 52 Bach Dang, Da Nang City
Opening hours: 6PM till late
Price: starting from 35,000 VND
On The Radio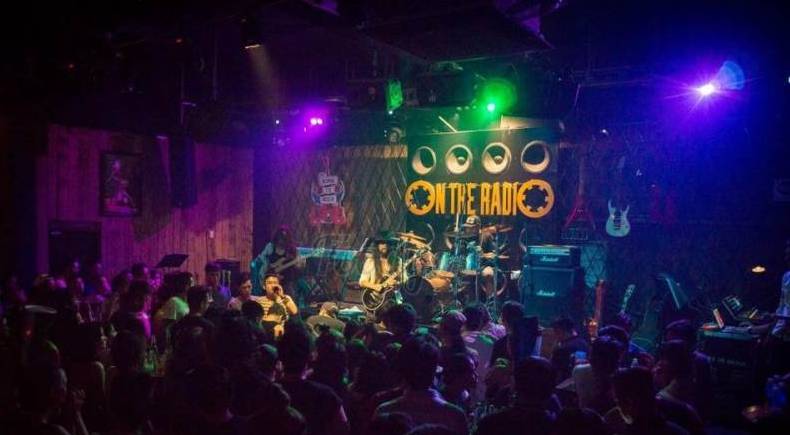 On the Radio is the most popular live music bar in Da Nang, featuring the local bands and singers from the city performing in what feels like an underground concert venue. This is the perfect place to go if you are looking forward to making friends or just wanting to enjoy a late weekend night in a local way. Make awesome new friends, immerse yourself in great performances, and share chugs of beer with the people around you.
Address: 35 Thai Phien, Da Nang City
Opening hours: 6PM till late, local live music from 8:30 PM
Price: starting from 50,000 VND
New Phuong Dong Nightclub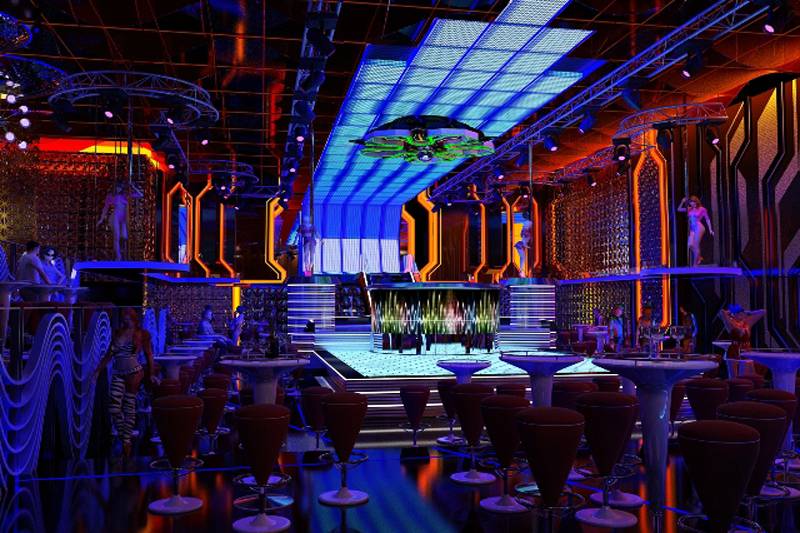 As Da Nang's most renowned club since 1994, New Phuong Dong brings you an unforgettable experience with the best sound and light systems in town, plus a laser show. The club offers a super spacious dance floor with standing tables for normal nights out and sofas for the VIPs. The atmosphere is more festive and lively than any place else. In the middle of the dance floor, there are poles stretching to the ceiling with captivating pole dancers up high.
Address: 20 Dong Da, Da Nang City
Opening hours: 8PM till late
Price: Average 400,000 VND – 2,200,000 VND per pax
Sky 36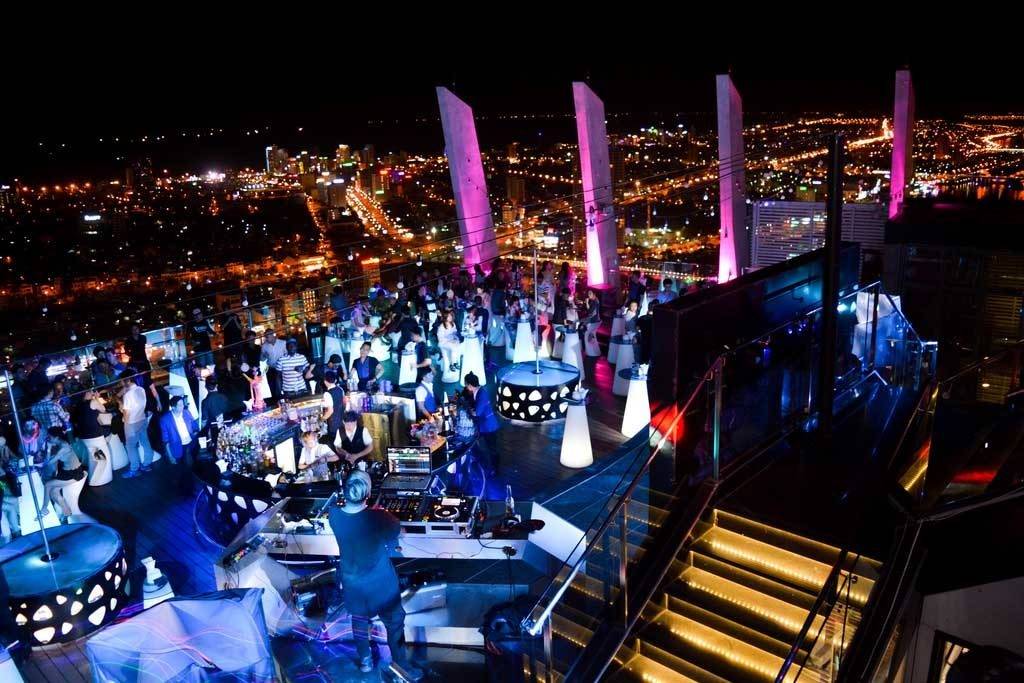 This is the most impressive rooftop club in Vietnam, designed for elites. This notorious bar is 166 meters up high in the sky, offering a spectacular panoramic view of Da Nang at night, and a modern, luxury feel at an affordable price. There are three areas for you to choose from: an outdoor bar, bed sofa area, and an indoor VIP bar. Party-loving crowds with classy outfits, a chill vibe with a well-composed list of EDMs, deep house and hip-hop will keep you on your toes all night long.
Address: 36th floor of Novotel, 36 Bach Dang, Da Nang City
Opening hours: 6PM till late
Price: starting from 120,000 VND ++