DANANG: THE MOST FAMOUS MARKETS
In your trip to Da Nang, if you are looking for a place that you can eat all the specialties of Da Nang without running around the city, just go to 5 markets below. Not only can you explore these famous places but you can also eat delicious Danang dishes.
1. Bac My An Market
Address: 25 Nguyen Ba Lan, Bac My An, Ngu Hanh Son, Da Nang
Opening hours: 8:00 – 18:00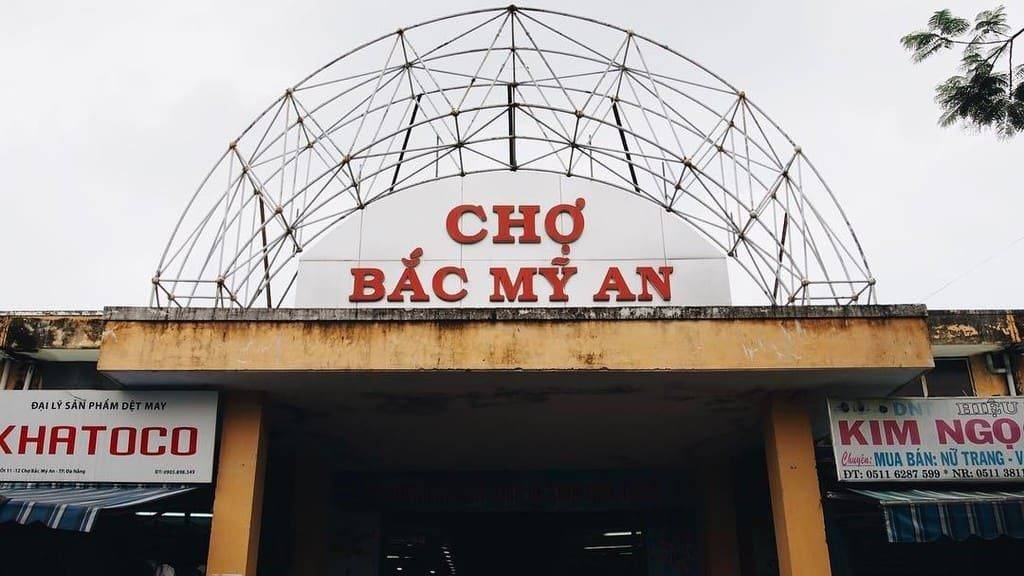 Bac My An market sells many kinds of product such as vegetables, fresh fruits, meat, fish, etc. But what makes this market famous is a paradise of food inside. Although coming here in the morning or noon, you don't have to worry about having anything to eat. With a small expense, visitors can experience countless traditional food here, such as noodles, rice, pho,…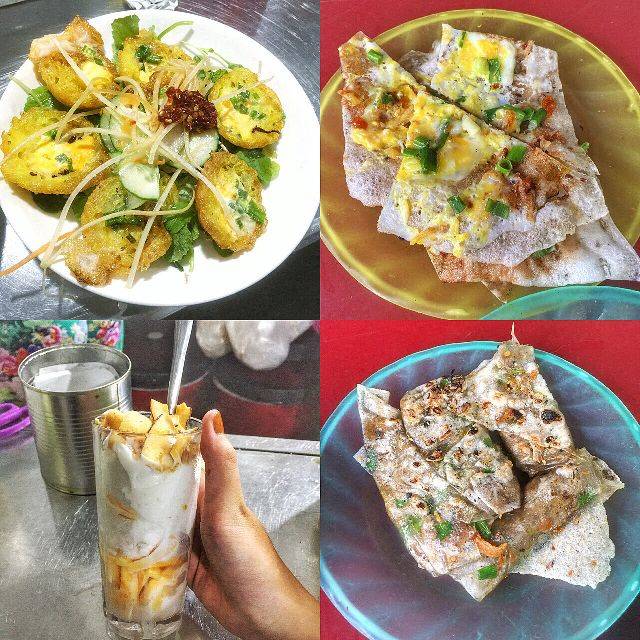 In addition, two special dishes that this market is well-known for are snails and avocado ice-cream. Snails are tough, bold, cooked in a pot of lemongrass, chili with an eye-catching appearance, and avocado ice-cream is going so well with coconut juice and a little dried coconut on top. You definitely cannot ignore this market if you want to explore Da Nang cuisine.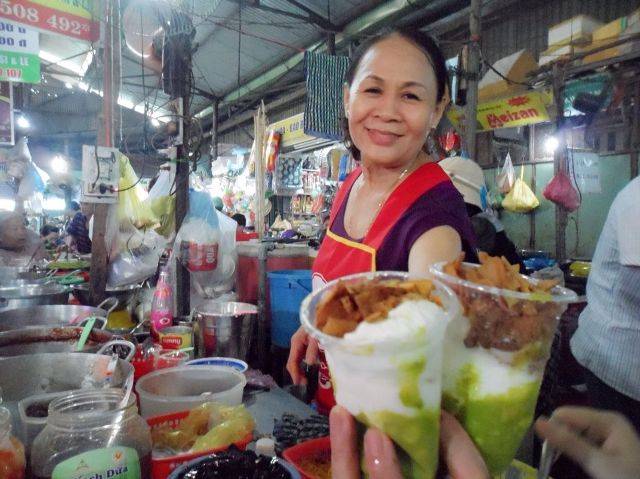 2. Con market
Address: At the intersection between Ong Ich Khiem and Hung Vuong, Hai Chau district, Da Nang.
Opening hours: 10:00 – 19:00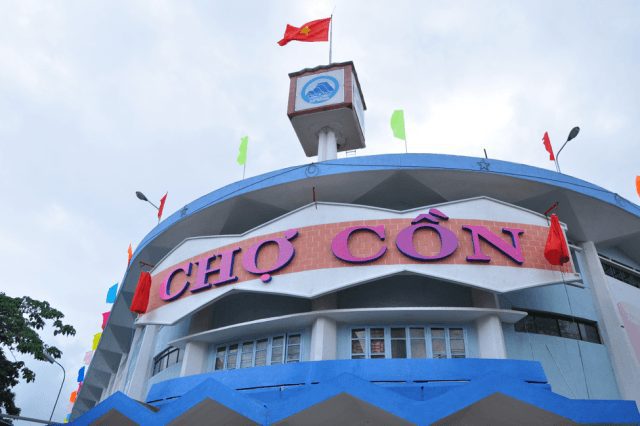 Con Market is the favorite place to eat and drink of young people. You might be overwhelmed by the variety of shops here.
When going to Con market, besides preparing the money, a hungry stomach is also necessary if you do not want to regret. From numerous traditional cakes like beo, bot loc, xeo, nam,… to Quang noodle, fish ball rice noodle, and grilled meat vermicelli, all will make you confused because you cannot decide what to eat.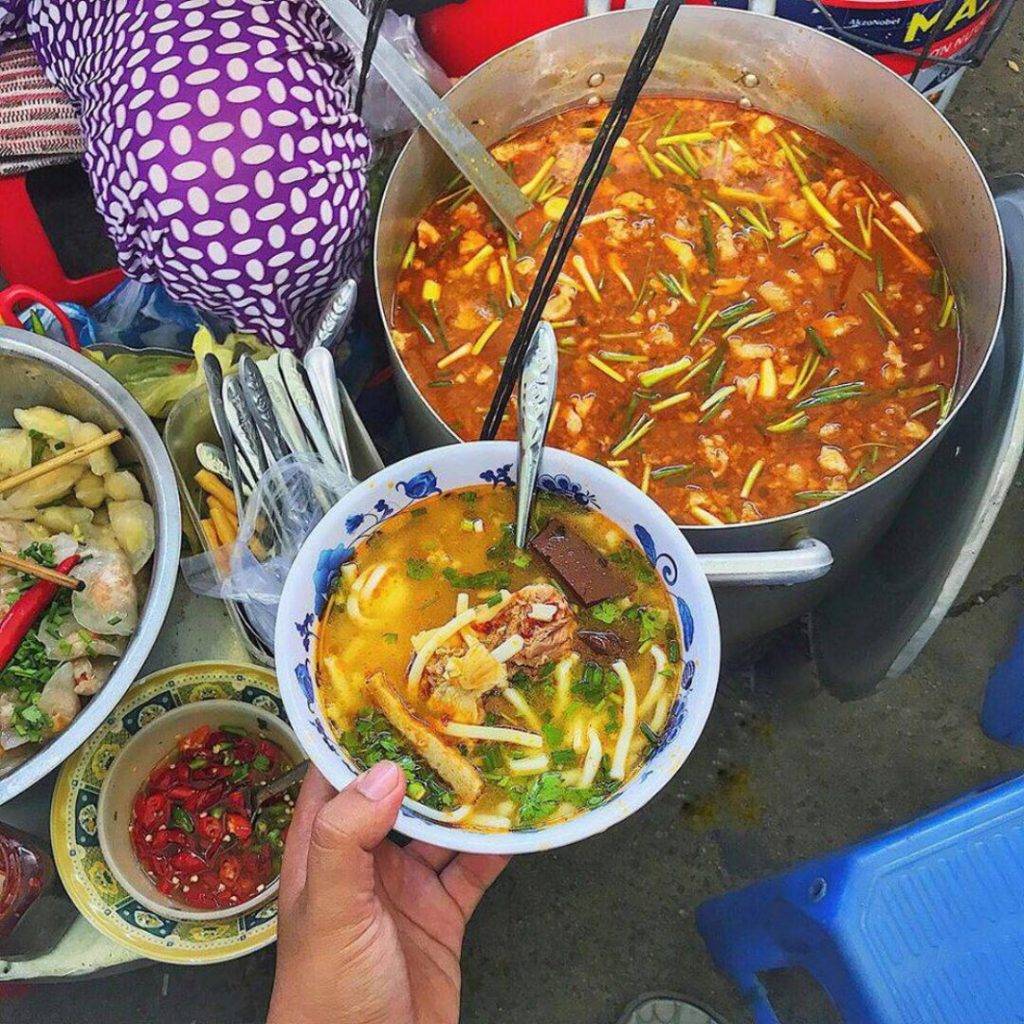 The dishes in Con market are both delicious and cheap. The price only ranges from 5,000 VND – 20,000 VND. So, instead of traveling to many places to find special food, visitors can save time by going to Con Market for shopping, then visit some shops to enjoy Danang cuisine.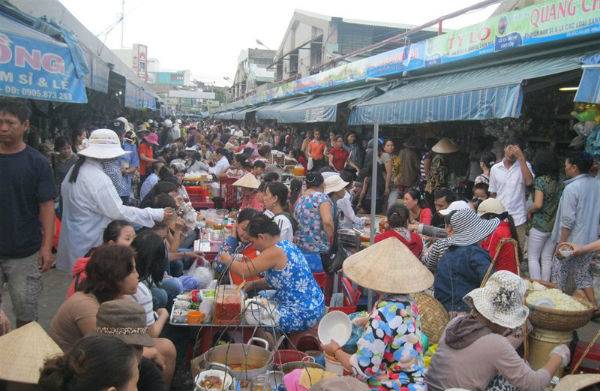 3. Helio night market
Address: September 2nd street, Hoa Cuong Nam ward, Hai Chau district, Da Nang.
Opening hours: 17:00 – 22:00 (Friday, Saturday, Sunday)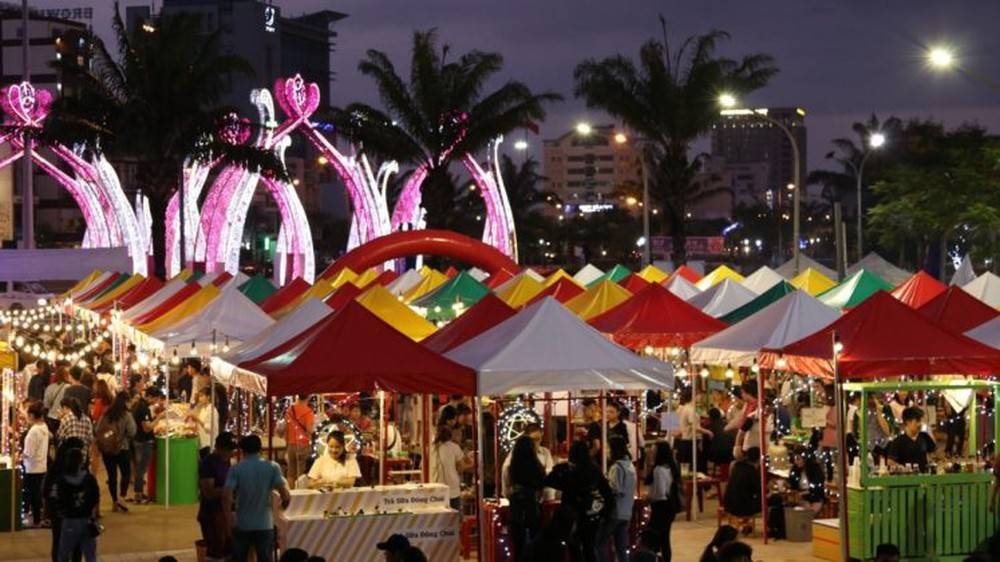 This Thai-style night market just launched in Da Nang last summer but attracted a large number of visitors. Besides a diverse cuisine area, crowded shopping space, thousands of accessories also give you abundant choices to refresh your wardrobe.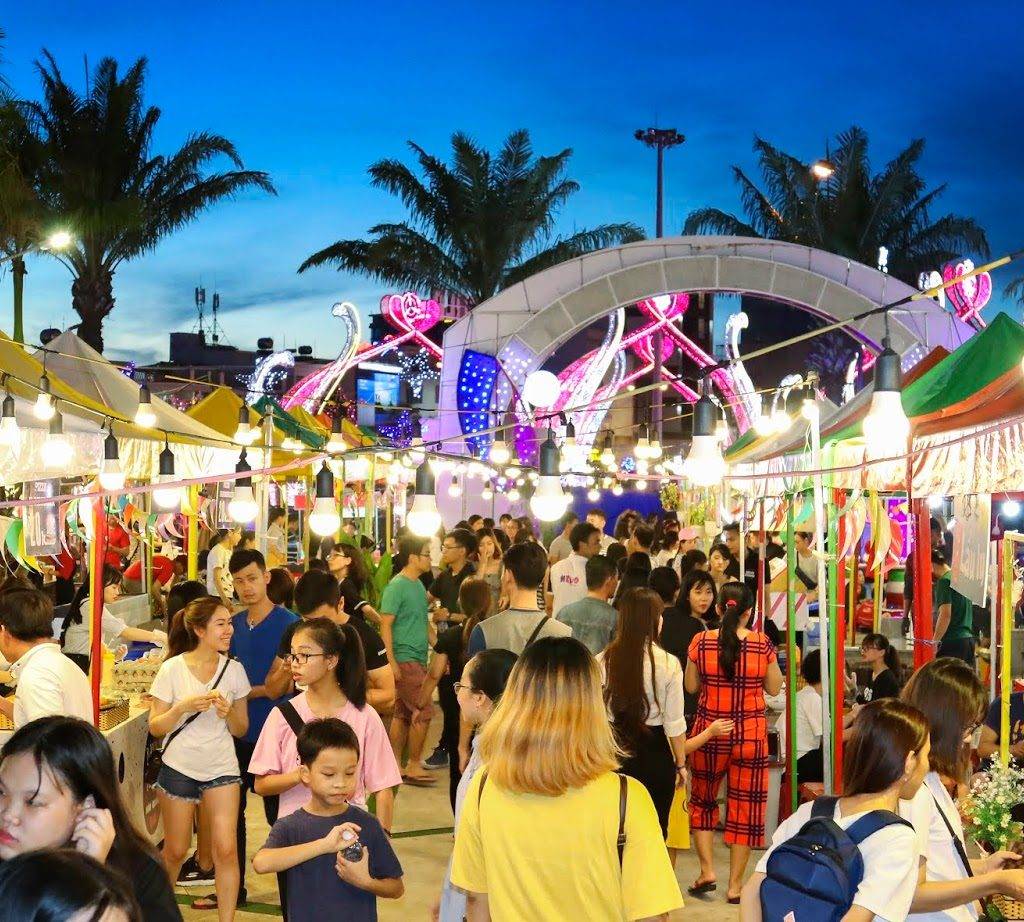 In addition, come here every Friday, Saturday and Sunday night, you will have the opportunity to enjoy the impressive performances from the famous Danang bands and singers. All of those details will bring you a comfortable and relaxing time in this beautiful coastal city.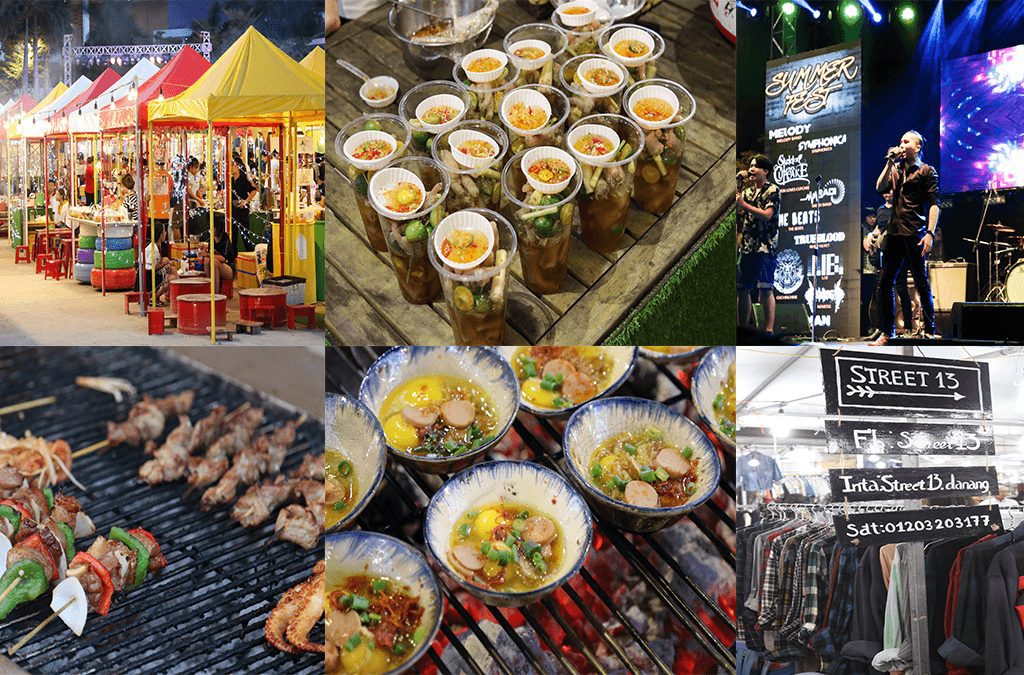 4. Han market
Address: 119 Tran Phu, Hai Chau 1, Hai Chau, Da Nang.
Opening hours: 6:00 – 19:00
If you do not know where to buy gifts for relatives and friends after the trip, please go to Han market – the place mostly selling Danang specialties and souvenirs.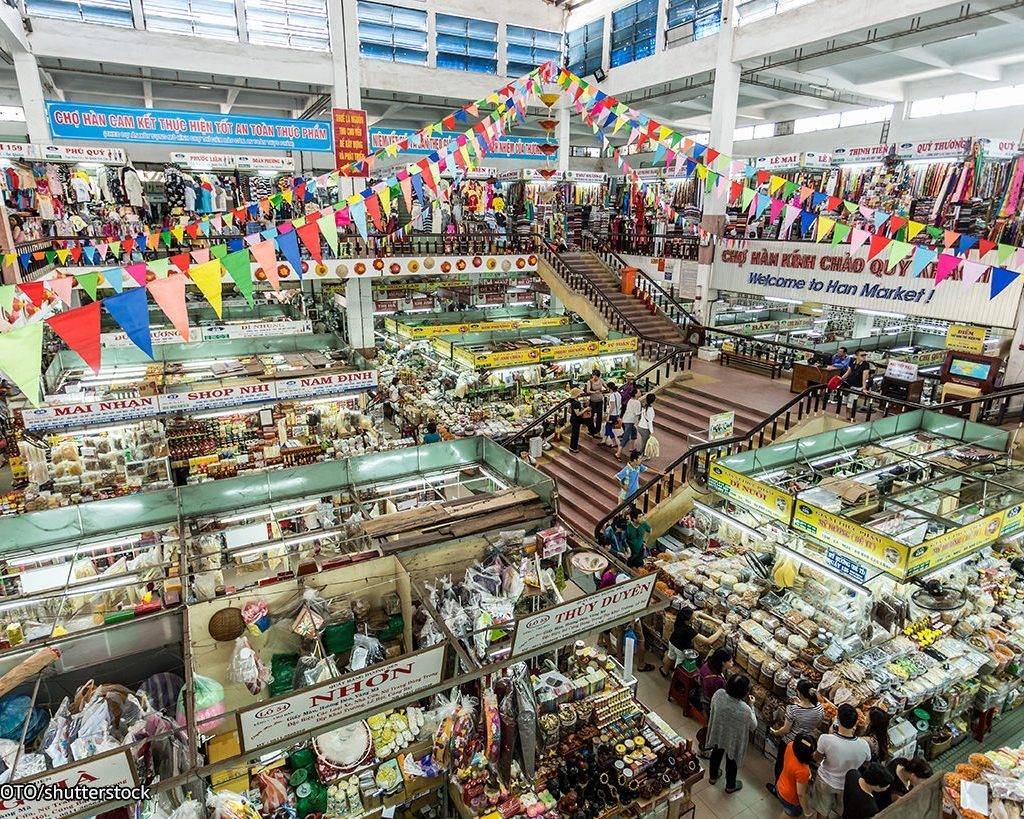 Although many supermarkets and large shopping centers are opened, this old market still does not lose their own appeal. Visiting Han market, visitors not only visit and buy gifts but also have the opportunity to interact with local people and learn more about their daily life. This is something that not many shopping malls have.
Though Danang dishes in Han market are not as diverse as other markets, there is still some typical food such as Quang noodles, noodle with fish sauce, fish ball noodle, etc.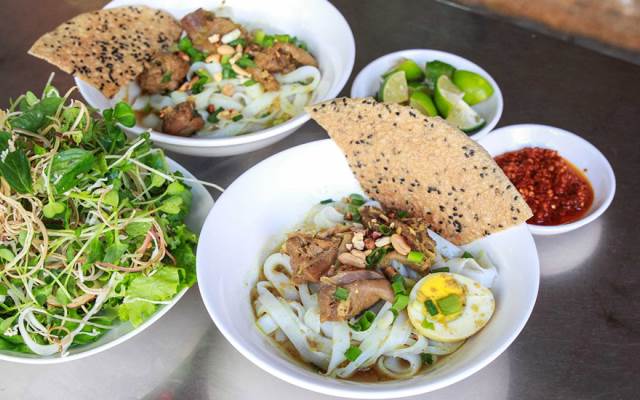 Above is a list of 4 famous markets in Danang where you will totally enjoy famous local dishes without worrying about prices. Don't forget to put into your pocket these addresses for your next trip to Danang.