EXPLORE THE BUSTLE BACKPACKER'S STREET BUI VIEN IN SAIGON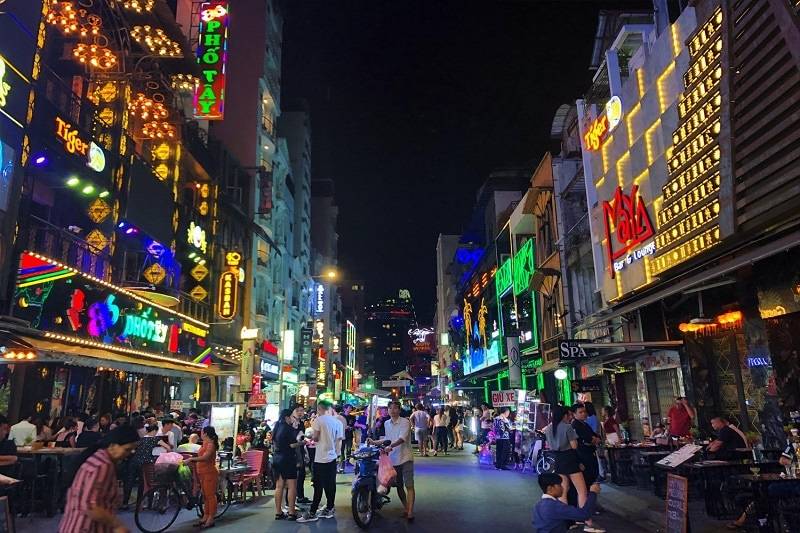 If Ta Hien street in Hanoi is a great choice for a sleepless party night, then in Saigon, we must mention Bui Vien Street. The name of the Backpacker's street Bui Vien (Pho Tay) – a brand new pedestrian street in Saigon, attracts young people because of not only the fun and bustling atmosphere but also a diverse "culinary paradise" with countless delicious dishes and drinks. Follow VNITOURIST to explore it now!
1. About "Pho Tay" Bui Vien Street
Bui Vien Backpacker's street, also known as Pho Tay, is a neighborhood located on De Tham, Bui Vien, Pham Ngu Lao, Do Quang Dau streets, in District 1, Ho Chi Minh City.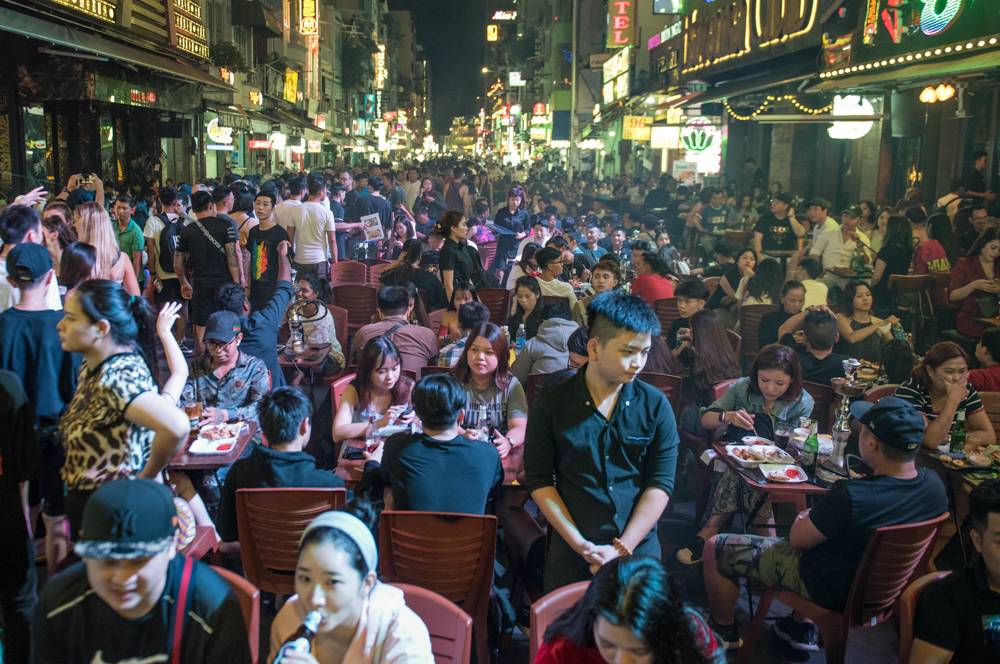 Before 1975, its name was the "International Crossroads". This name was not originally on the map but was used to refer to the five-street area around the worker's theater. Later, people call it Pho Tay because a lot of foreign tourists from all over the world gathered here. Most of them are backpackers. This street has long been extremely multicultural, multinational with various people from Asia, Europe and America.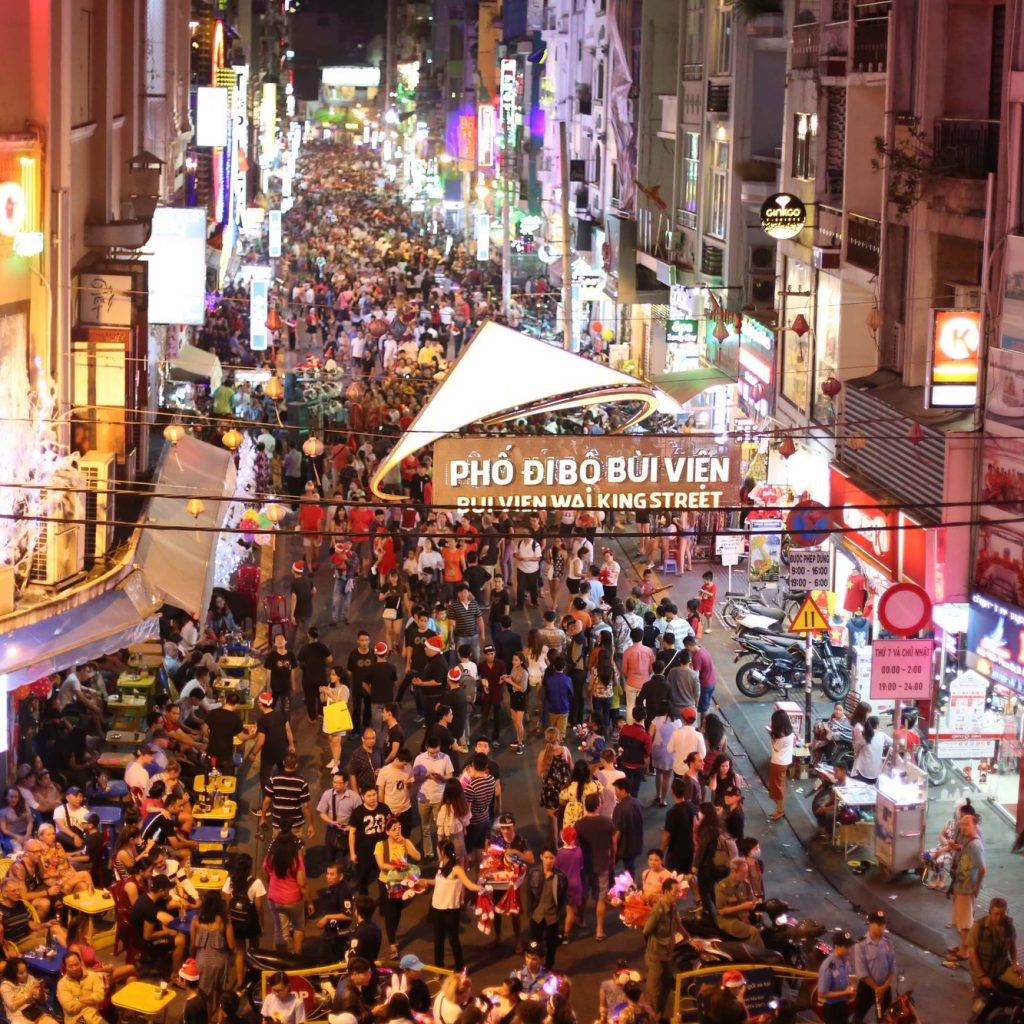 Like its name indicates, everything here has Western characteristics. The display and decoration here are Western-style, restaurants, bars and pubs will also have English words for international visitors. Alternatively, you can hang out comfortably at night, especially late at night. That's why this place is "the road that never sleeps in Saigon".
2. What to do in Bui Vien Street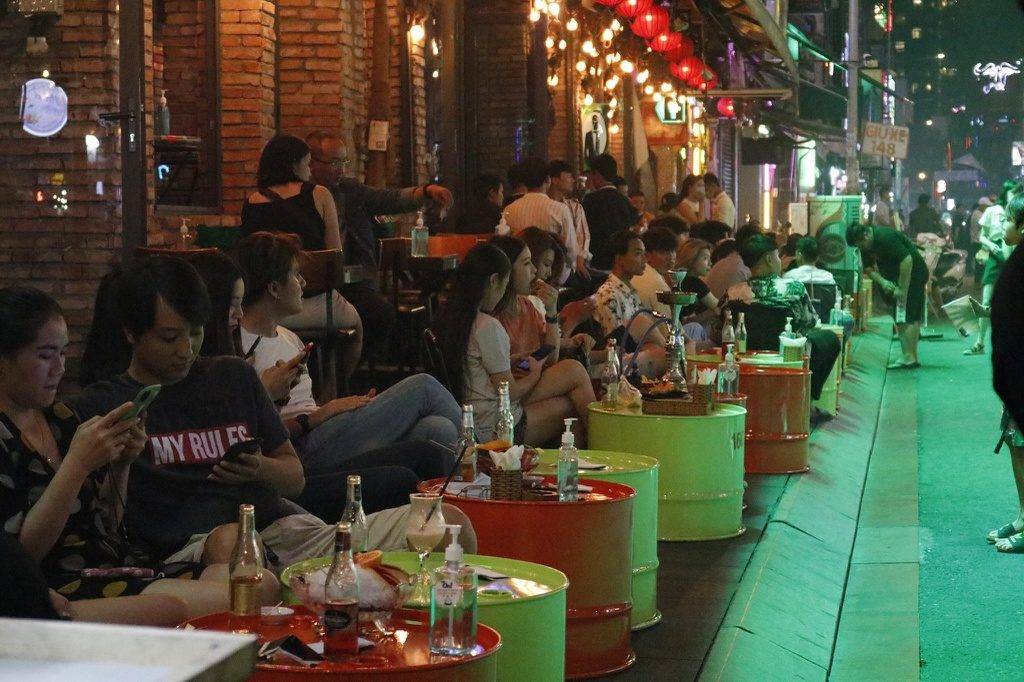 As the sun goes down, the bright lights come on. At that time, many of the closed shop fronts open up to reveal bars, clubs and restaurants inside. Small plastic chairs and tables are brought out onto the sidewalk. The streets are soon filled with foreigners and locals alike looking to eat, drink, party and more.
Art performances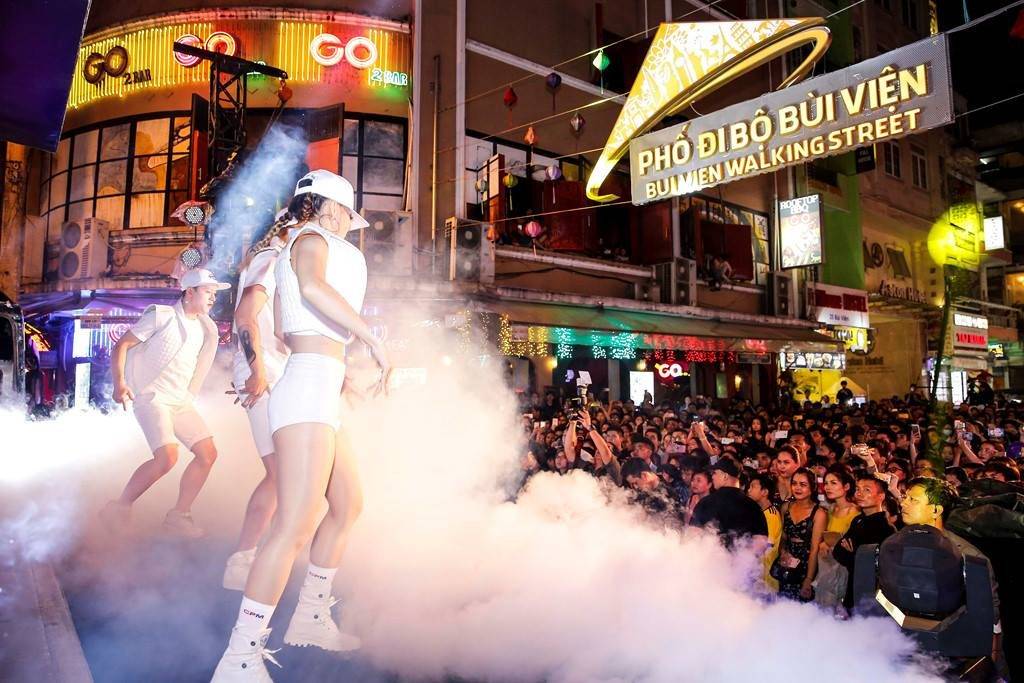 From 7:00 pm, the whole street Bui Vien becomes a performance stage of street artists. The extremely attractive performances, such as fire dance, saxophone, violin performance on the sidewalk and under the roadside attracts a lot of people. In particular, tourist backpackers pedestrian street are so excited with Vietnamese folk games, such as O An Quan, jumping rope, etc.
Bars and Pubs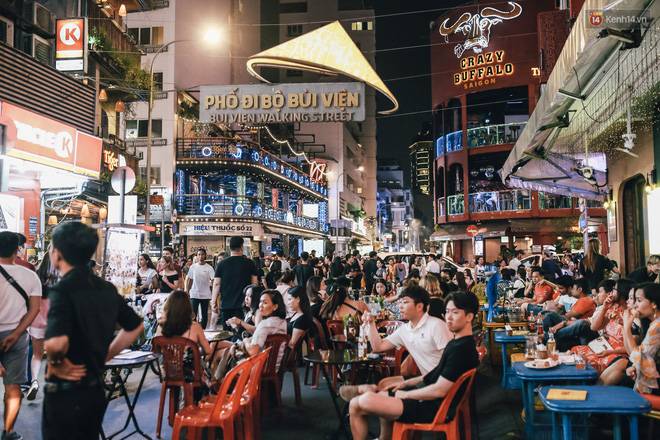 This is a paradise for nightlife due to a huge amount of pubs and bars. There are a variety large and small bars/pubs from expensive to inexpensive, to suit each person's choice.
Recommended spot: Boheme Pub
Address: 28 / 2A Bui Vien
Price: 50,000 – 200,000 VND
Opening: 7:00 pm – 2:00 am
Street food
Besides entertainment activities, this is also one of the leading food streets in Saigon. Coming here, you cannot ignore the following dishes/drinks:
Bui Vien Beer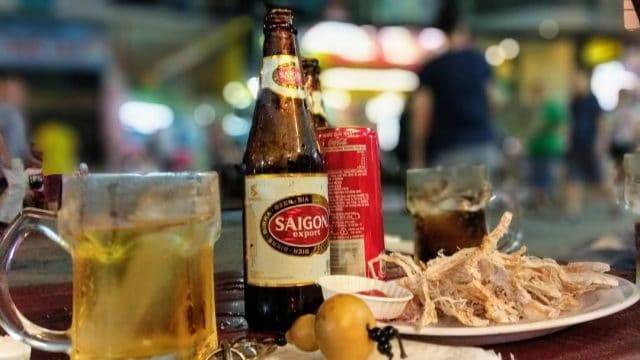 Bui Vien beer is also extremely loved by young Saigonese. Along the street are many beer stalls with quite cheap prices. However, the most attractive local beer is Saigon beer – the specialty of this place. What is more attractive than chatting with friends and enjoying a bottle of Saigon beer on a bustling weekend?
Recommended spot: 86 Pho Tay
Address: 86 Bui Vien
Price: 50,000 – 200,000 VND
Opening: 4:00 pm – 00:00 am
Snails (Oc)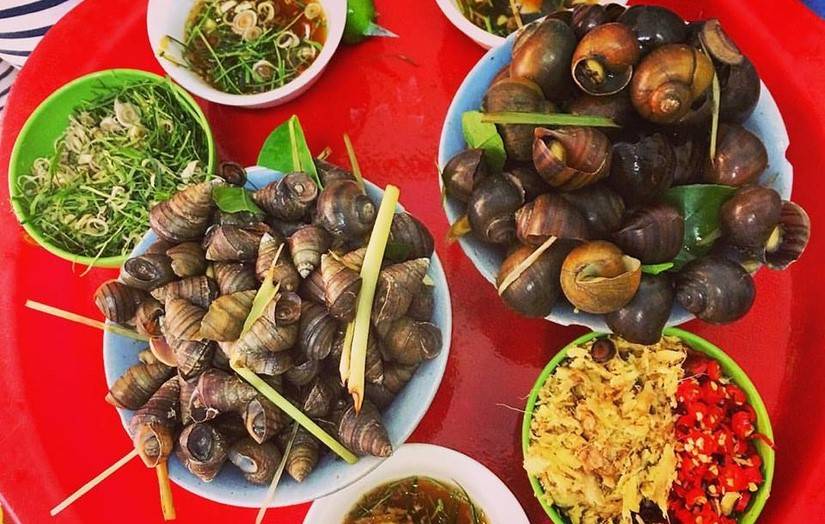 Oc Bui Vien is a dish that many people are interested in. The snails, crabs and clams here are both fresh but also cheap for you to enjoy. With the talented and delicious cooking skills of the chefs, you will surely never forget the taste.
Recommended spot: Five Oysters
Address: 234 – 236 Bui Vien
Price: 30,000 – 80,000 VND/dish
Opening: 8:00 am – 11:00 pm
Barbecue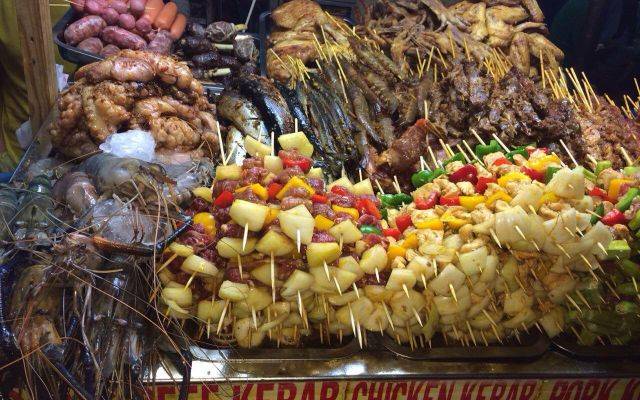 Featured in Bui Vien Street are the barbecue shops of all kinds of seafood, goats, cows, wings, etc., so it is quite interesting when you eat here streaming the bustling street full of people.
Recommended spot: Ms. Le BBQ
Address: 198 Bui Vien
Price: 40,000 – 120,000 VND/dish
Opening: 5:00 pm – 11:00 pm
Nail salons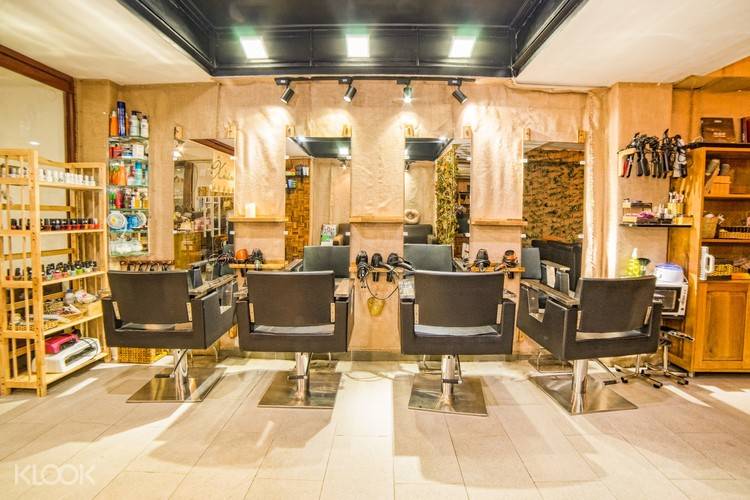 In addition to eating and playing. On Bui Vien street, nail salons are also one of attracting service forms. There are many different large and small nail salons with skillful staff fluent in English ​. Surely everyone will be satisfied when experiencing here.
Recommended spot: Coco Care Spa and Nail Salon
Address: 148/9 Bui Vien
Price: 60,000 – 400,000 VND
Opening: 10:00 am – 10:30 pm
4. Notes when coming to Bui Vien Street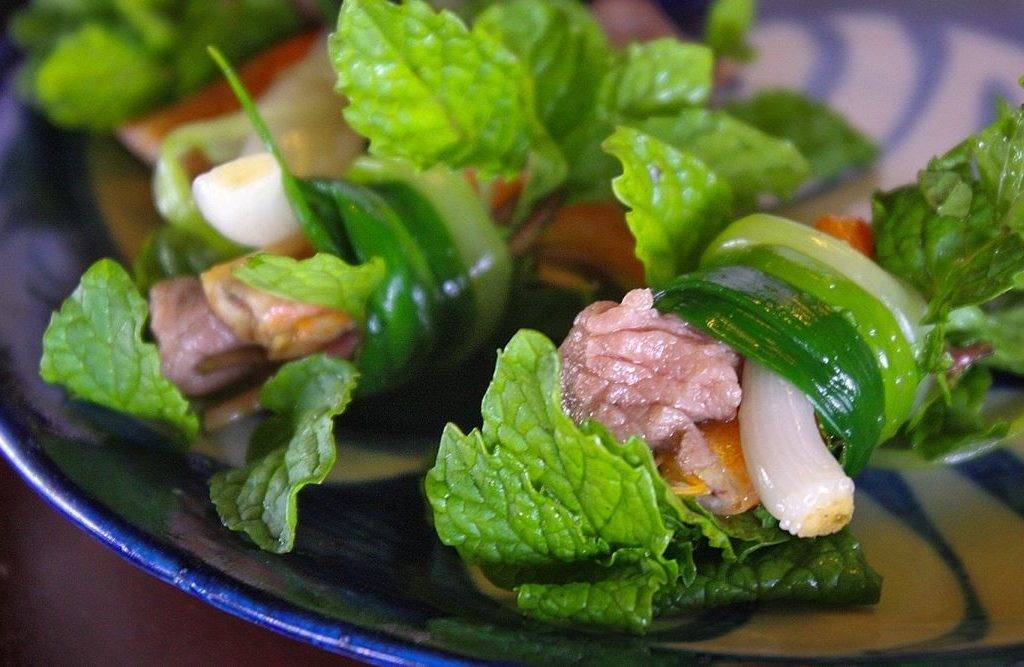 Bui Vien Street prohibits transportation from De Tham street to Do Quang Dau street from 7:00 pm to 2:00 a.m on two weekend days for the entertainment activities here.
There are 2 parking lots near the intersection of Do Quang Dau – Pham Ngu Lao and 1 parking lot at the bow of Nguyen Thai Hoc – Tran Hung Dao. In addition, you can send it to the parking lot of the park 23-9 at Sen Hong Children's Theater, Le Lai Street or Pham Ngu Lao Gate or the corner of Le Lai Street with parking tunnel. The parking price is usually 15,000-20,000 VND on the area near Bui Vien, while the park side is only about 6,000-10,000 VND.
Bui Vien street is always crowded with people from different places, so you should keep your belongings carefully.