THE LANDSCAPE OF VIETNAM FROM ABOVE
Mr. Pham Huy Trung (Ho Chi Minh City) spent many years going from the South to the North to record the Vietnamese landscape. He is a photographer holding the record for the number of images published in categories and photo publications of National Geographic (USA) with 34 works. Here are a few of his famous works on the landscape of Vietnam from above:
Dawn in Ta Pa and An Giang fields in ripe rice season. David Lee, National Geographic's photo editor, once said he loved the shade of the trees across the field.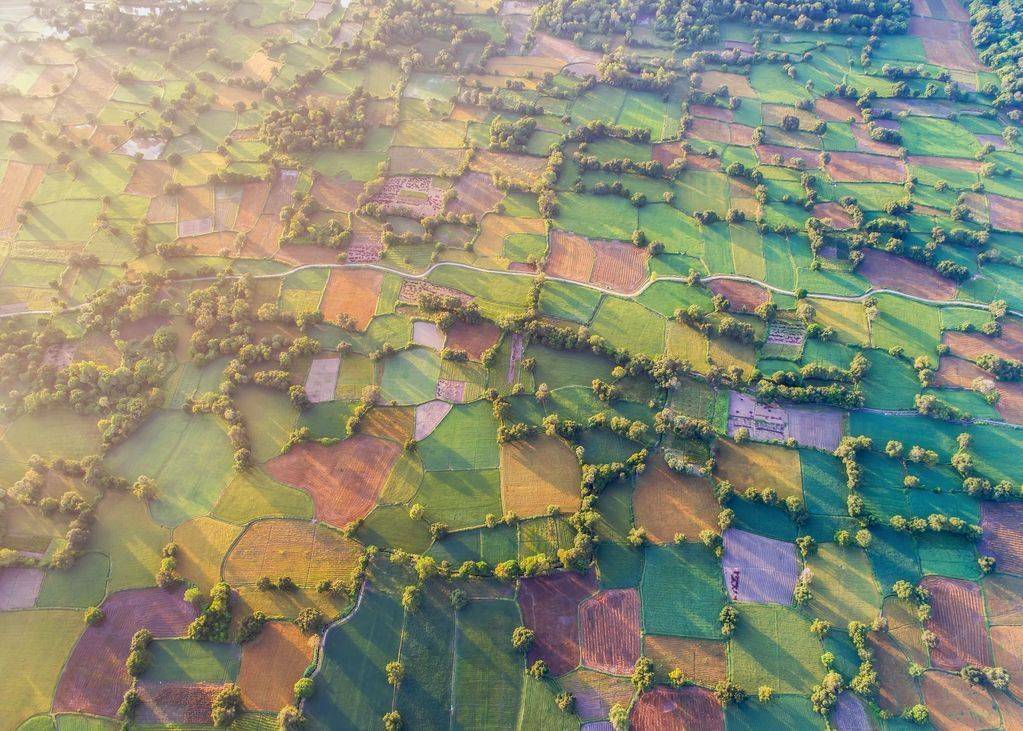 A photo taken in Phan Rang – Thap Cham area shows the nomadic group leading the sheep to the farm after a day of foraging. This is also the most beautiful photo of the day (May 24, 2018) of US magazine.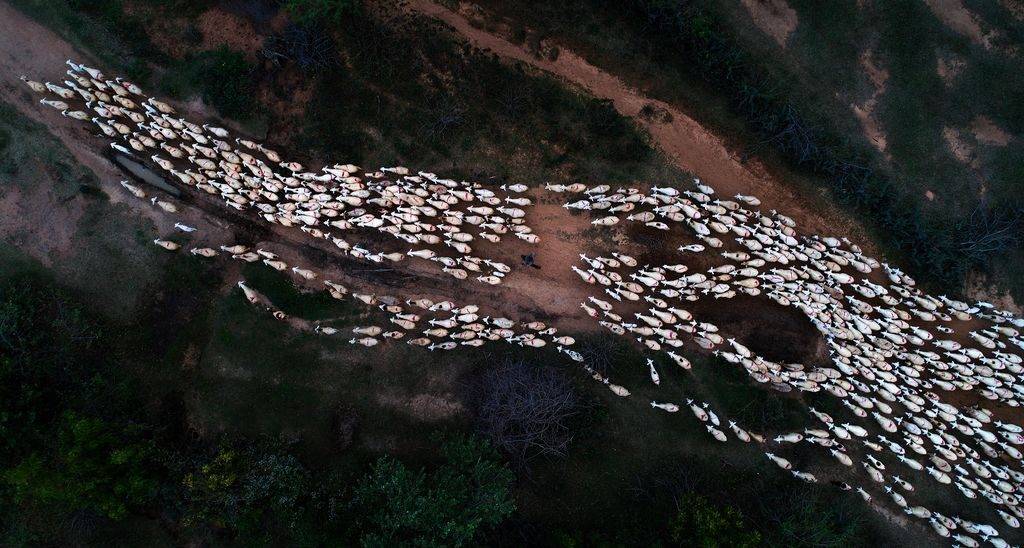 Early sunshine on tea hills in Pleiku, Gia Lai.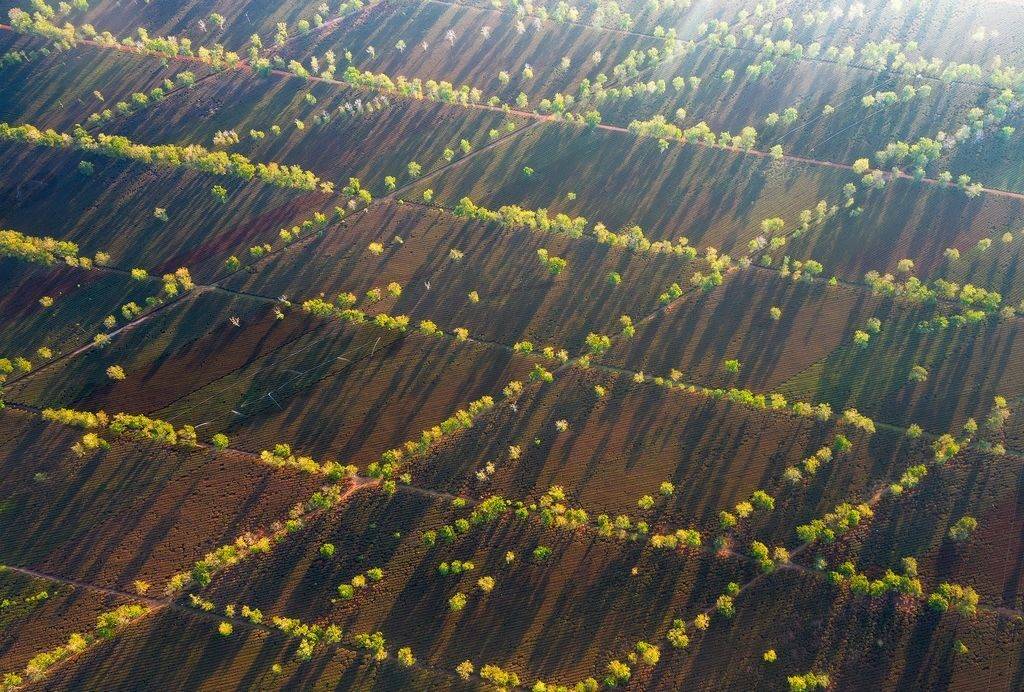 The picture of the rows of coconut reflecting on Non Nuoc beach, Da Nang, is at the top of beautiful photos on June 17, 2019. This beach stretches 5km like a green arc along the foot of the Marble Mountains.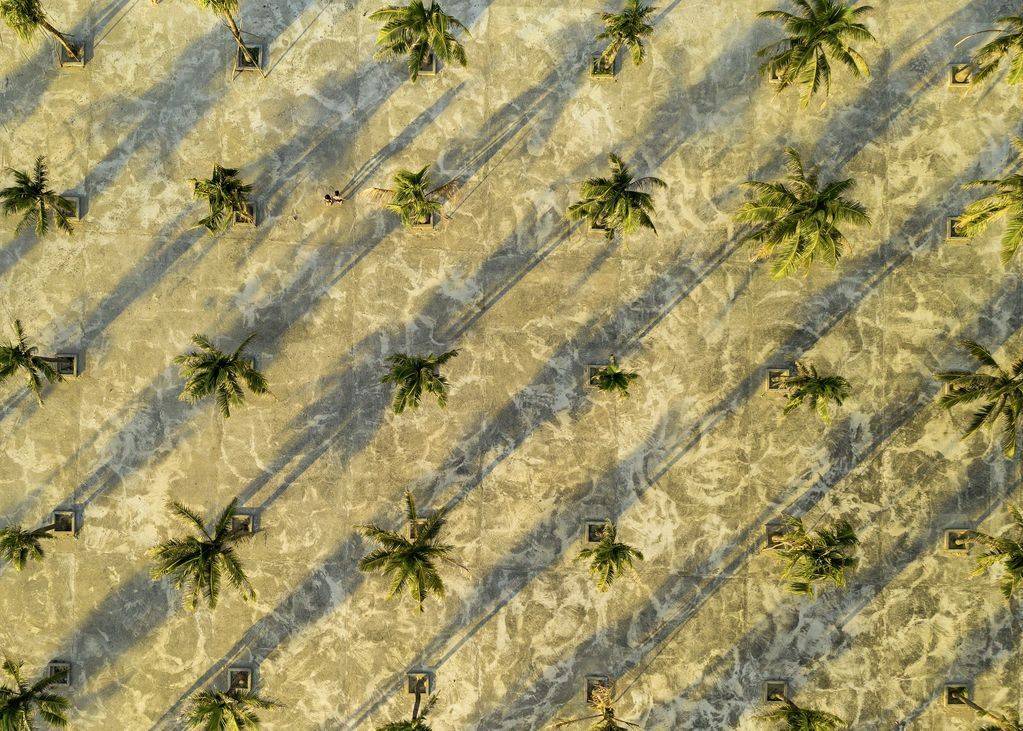 A fisherman rowing in the middle of Bay Mau nipa palm forest, Hoi An. The forest is located about 3 km from Hoi An ancient town, along the Hoai River. Bay Mau nipa palm forest is an eco-tourist attraction considered as "the West in the heart of Hoi An."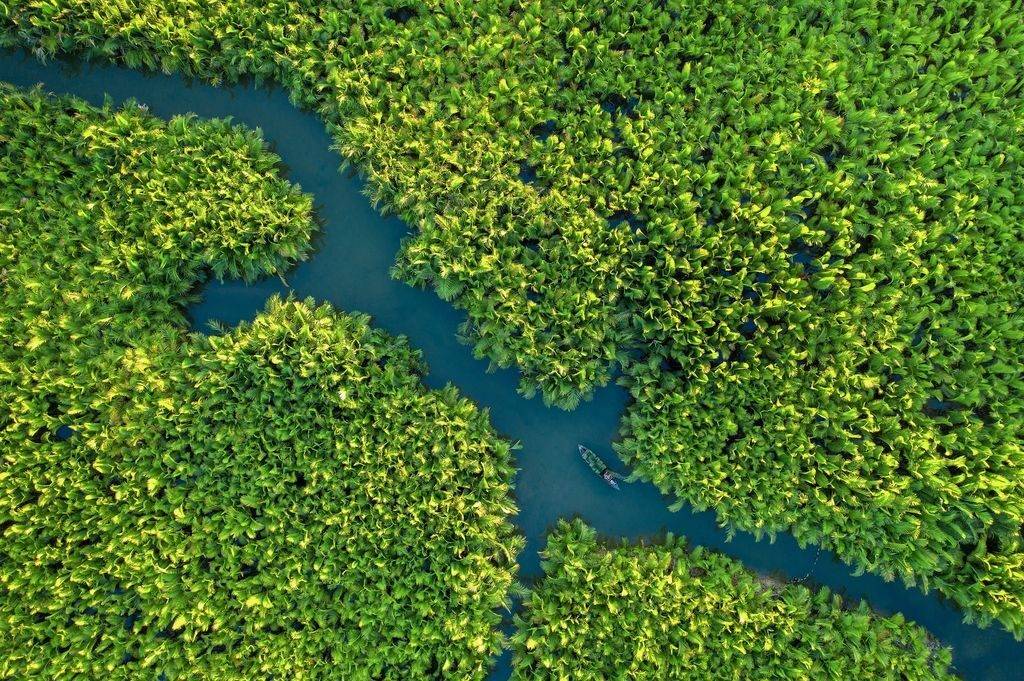 The yellow Autumn color in Ru Cha forest in Hue. This is an attraction in recent times, where many young people come to camp and take pictures. Autumn is also the time when many photographers come to Ru Cha to take photos due to the characteristic colors of the forest.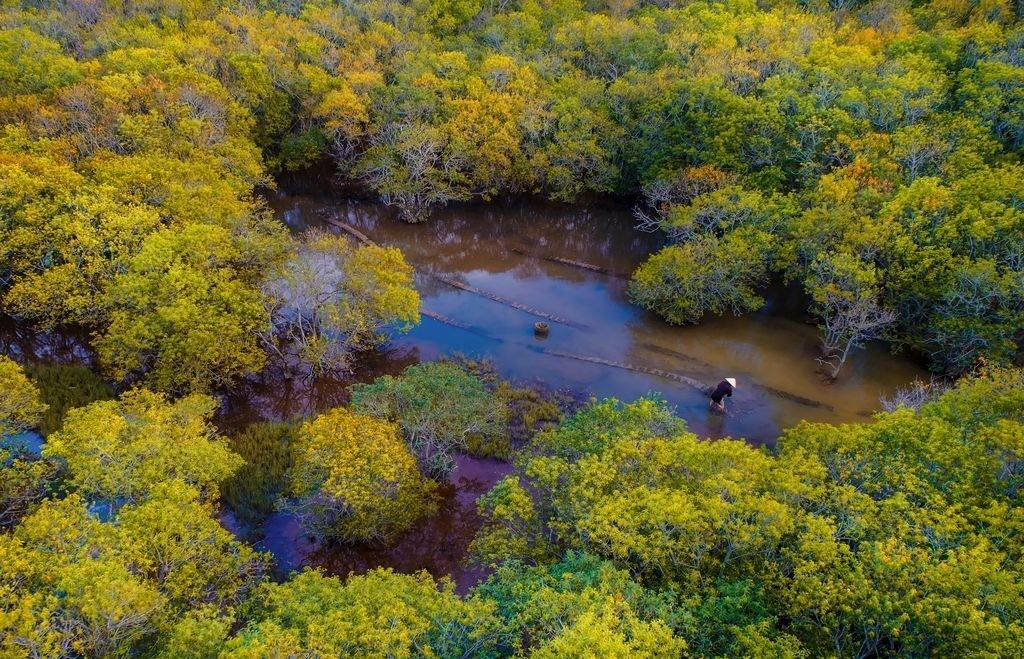 Lap An lagoon, Hue in a dry season. This picture was selected on Daily Dozen on November 13, 2018. When the water recedes, the bottom of the lagoon appears with ivory-white patches of sand. The lagoon is at the foot of Phu Gia Pass, surrounded by the Bach Ma mountain range and Lang Co Bay with turquoise water.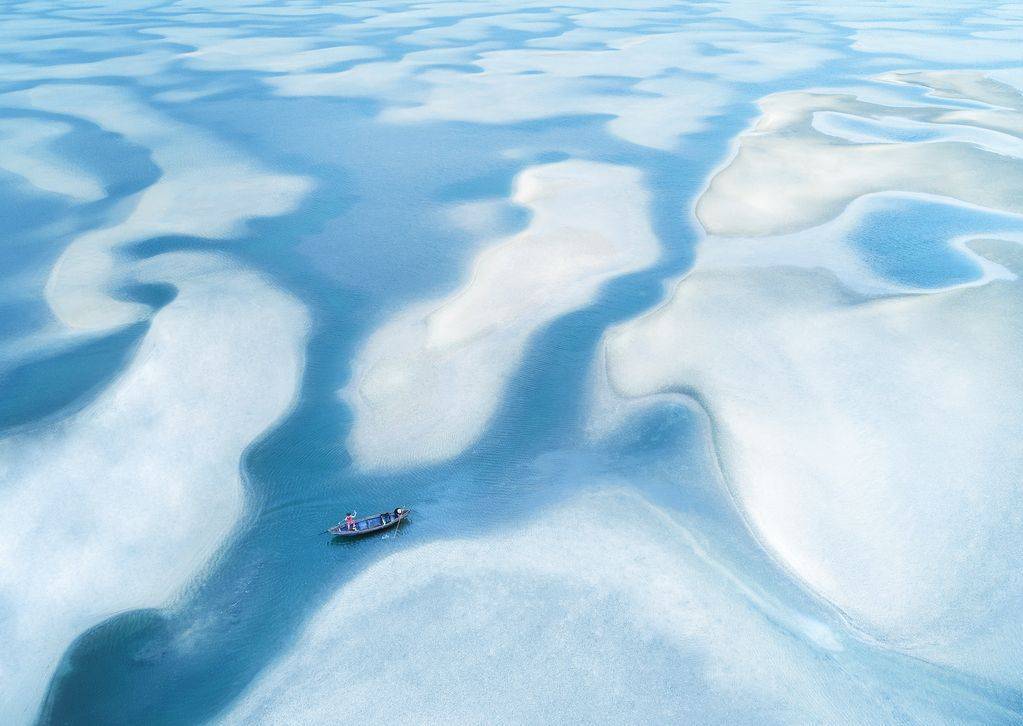 Long Coc tea hill, Phu Tho at dawn. This tea hill looks like the "Ha Long Bay in the midland," attracting photographers and tourists to visit and take pictures.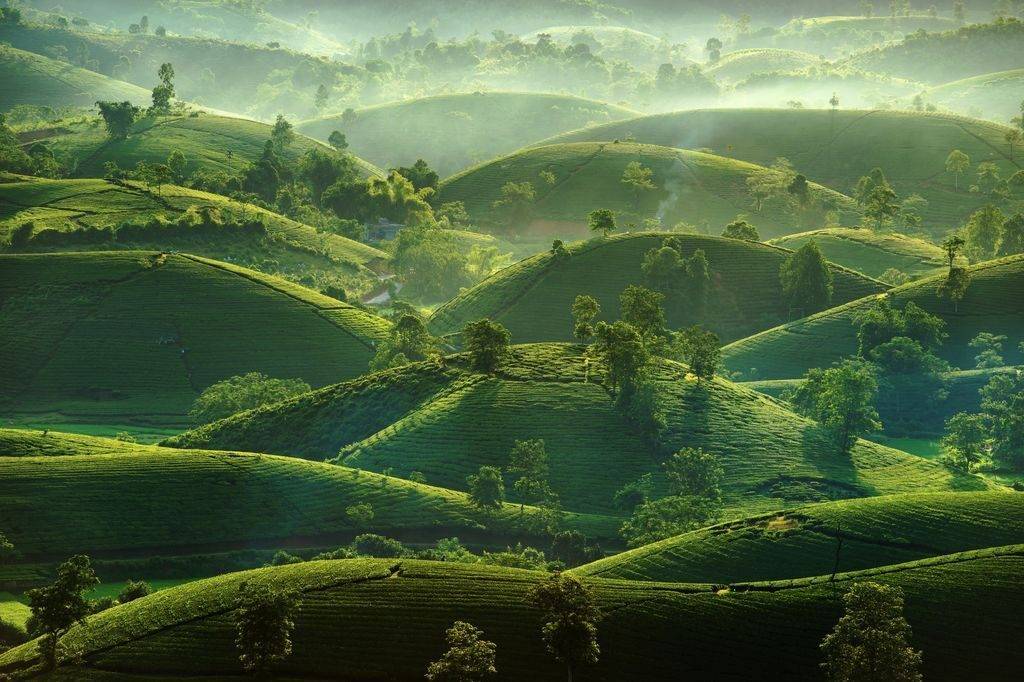 The foggy Moc Chau and Son La tea hills at dawn are at the top of beautiful photos by US magazine on February 1, 2018.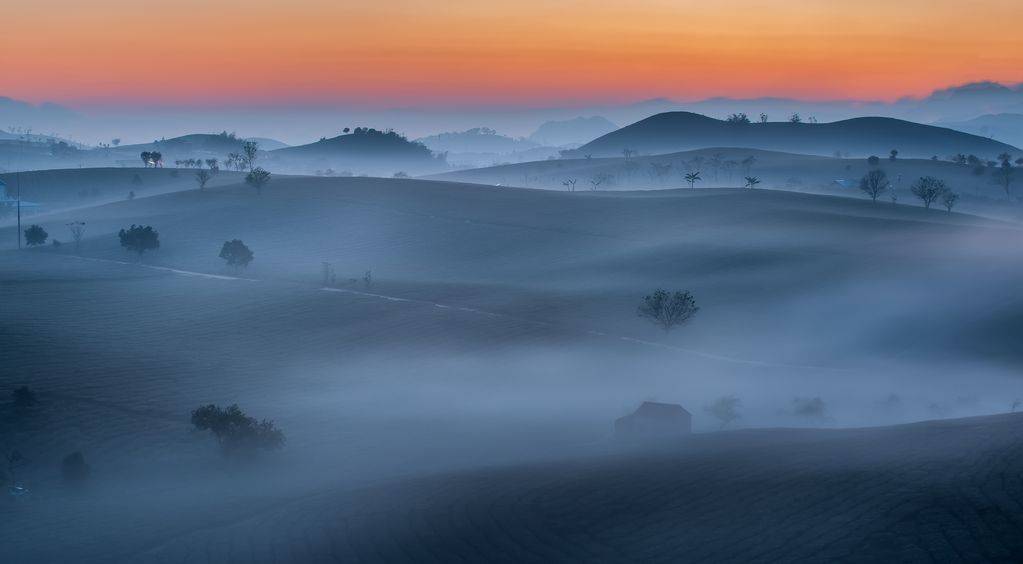 Bac Son and Lang Son valleys immerse in a sea of ​​clouds. "It's great to stand from Na Lay, the highest peak in the area to admire the panoramic view of the valley hidden in the clouds at sunrise," the author said.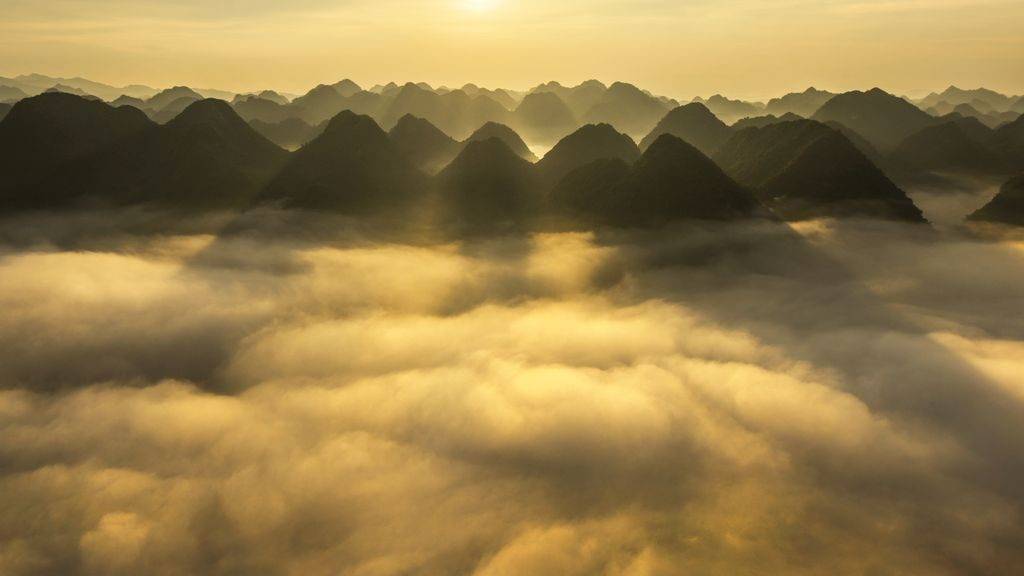 Ban Gioc and Cao Bang waterfall stand out among the blue background. This is one of the author's latest photo works about the landscape of Vietnam, taken on August 24.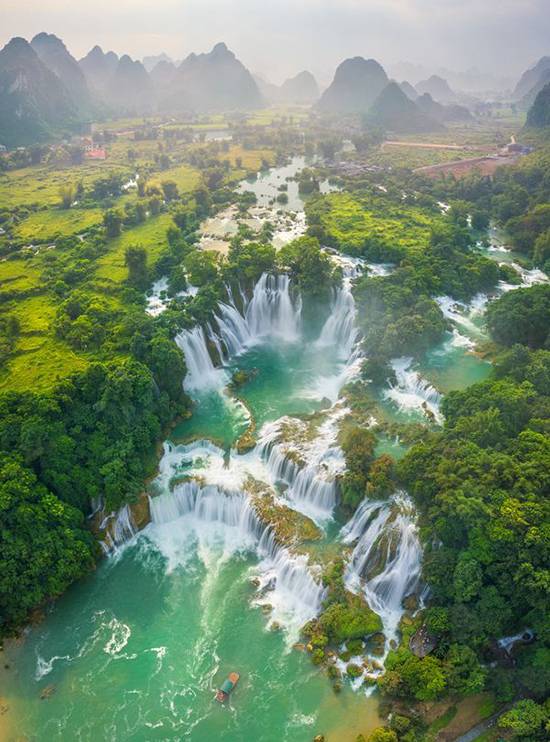 Credit: Vnexpress.net