EXPLORE THE UNIQUE FEATURES OF HANOI CATHEDRAL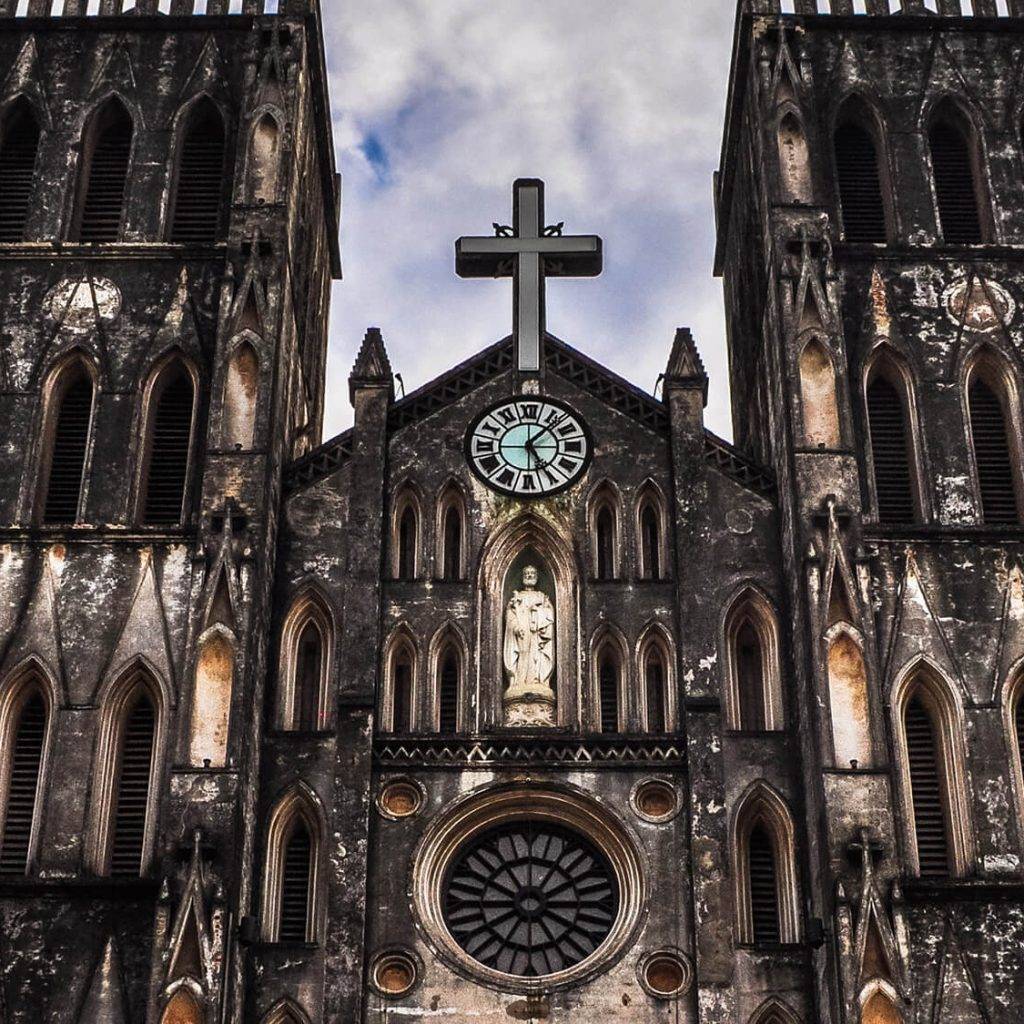 Hanoi Cathedral is located at the intersection of 3 streets of Nha Chung, Nha Tho, and Ly Quoc Su. The Cathedral has the boldest characteristic of European Gothic architecture with high walls, dome, and many windows. For a long time, it has become one of must-visit places of Hanoi Catholics.
1. About Hanoi Cathedral
Hanoi Cathedral, at 40 Chung House, near Hoan Kiem Lake, is one of the most beautiful and early Christian constructions in Hanoi.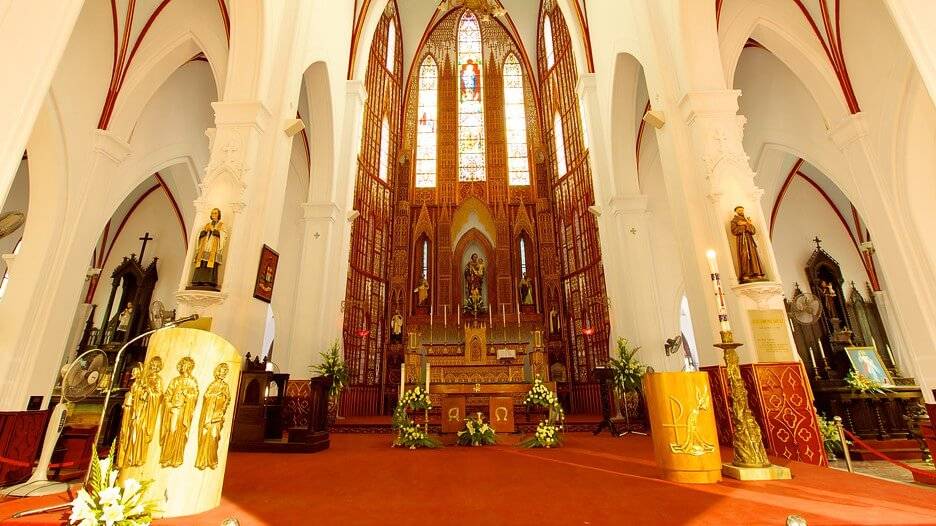 Hanoi Cathedral was hand-painted and commanded by Bishop Puginier. This place bears the characteristics of medieval European Gothic architecture, which was very popular in the 12th century.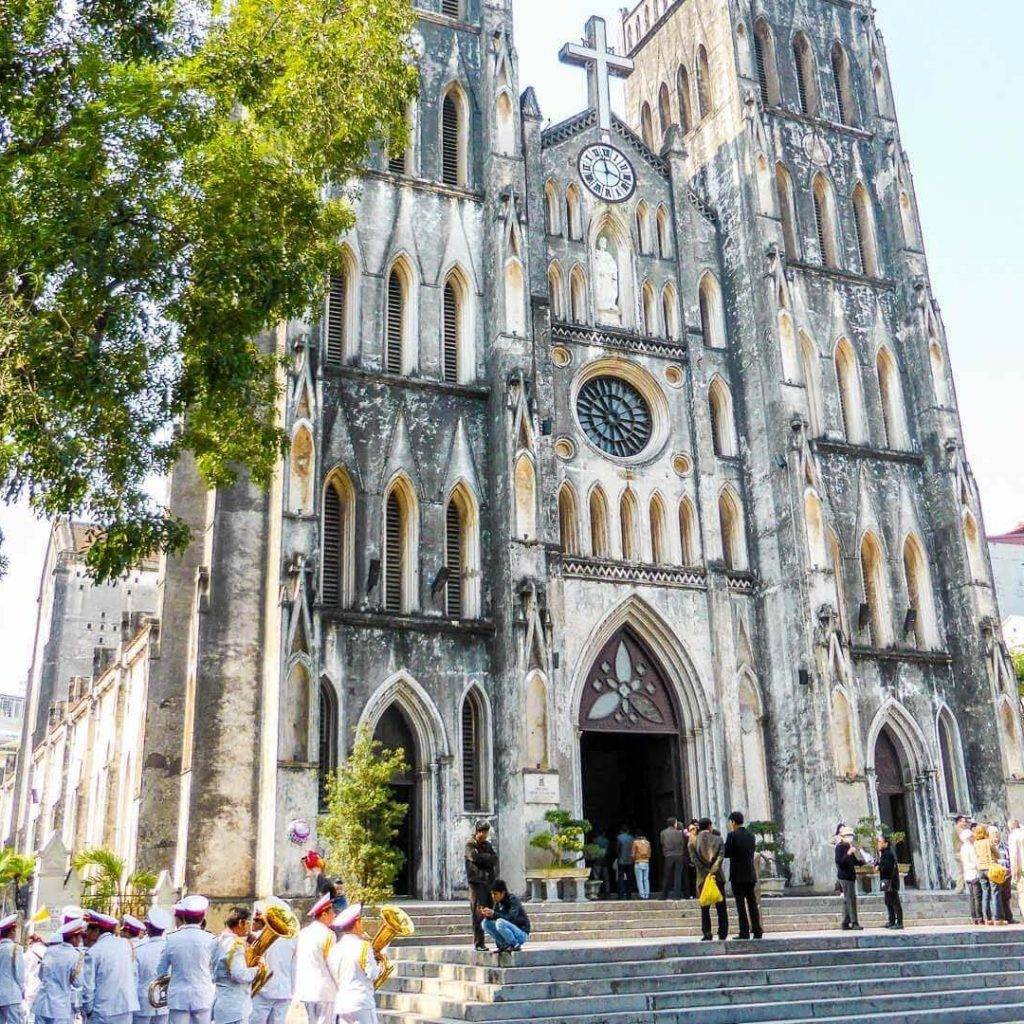 With unique architecture, Hanoi Cathedral is a destination that attracts a lot of Hanoi people and tourists to visit. In particular, at Christmas, the church has become a familiar pilgrimage place for parishioners in Hanoi.
2. The important information to know when coming to Hanoi Cathedral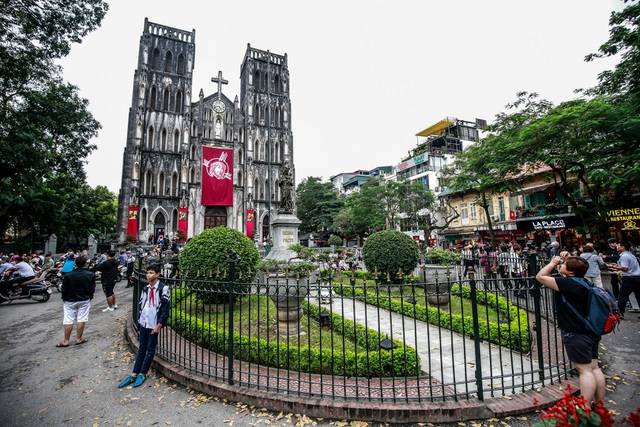 You can travel by taxi, motorbike taxi, or bus with routes 01, 02, 16, 20C, 30, 32, 34, 49, 71 to Hanoi Cathedral.
Hanoi Cathedral is free for visitors. On weekdays, the church has 2 Masses that take place at 5:30 and 18:15. Particularly on Sunday, the church has 7 Masses, taking place in the time frame: 5:00, 7:00, 9:00, 10:30 (French ceremony), 16:00 (children's ceremony), 18:00, 20:00 (youth ceremony).
2. The unique architecture
Hanoi Cathedral stands out in the middle of Nha Chung Street with a large square and a statue of the Mother Maria and Baby.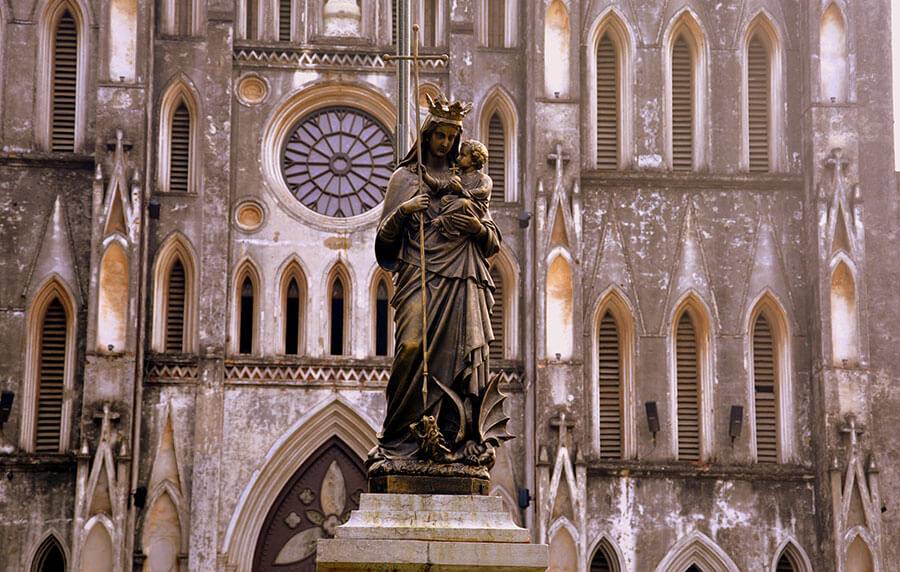 Interestingly, many talented craftsmen has designed the great gate of the church. With European and Gothic design style, the Cathedral is quite similar to the motif of Notre Dame Cathedral in Paris.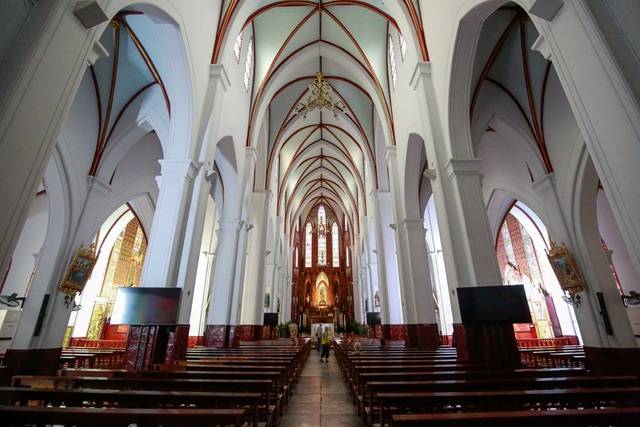 The church has a length of 65m, a width of 21m. Meanwhile, two bell towers are nearly 32m high fixed by huge stone pillars. The exquisite stone cross attracts everyone from the moment they enter the place. The entire floor is made of terracotta brick; moreover, four sides of plaster walls make this place ancient and extremely beautiful.
Because it has existed for hundreds of years, the church walls cling to the moss, creating wild and mysterious scenery.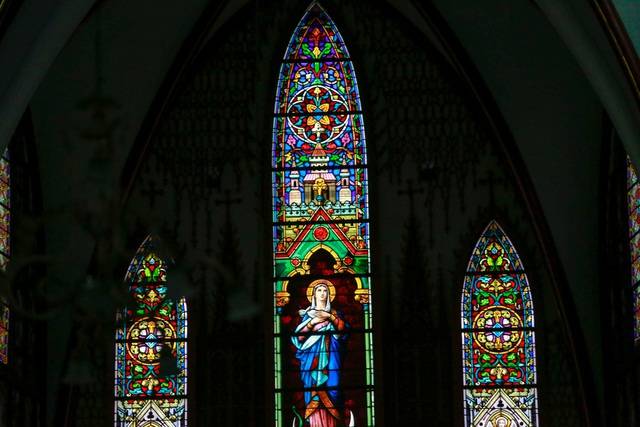 The main arched door and other doors are typical Gothic style. Also, the sizeable curved dome facing upwards creates a great height. The highlight in the middle is the intricate round window. With deep, dominant European style, mixed with many Vietnamese motifs, the two sides of the church aisle are attractive to tourists to come and admire the unique look.