HA PAGODA- THE SACRED PLACE TO PRAY FOR LOVE
Located in the hustle and bustle Hanoi, we can easily find Ha pagoda, which is on a quiet a small street in Cau Giay, Hanoi. Ha pagoda is one of the beautiful pagodas attracting many Buddhists and tourists, especially young Hanoi people, to come to pray for love.
1. Where is Ha Pagoda?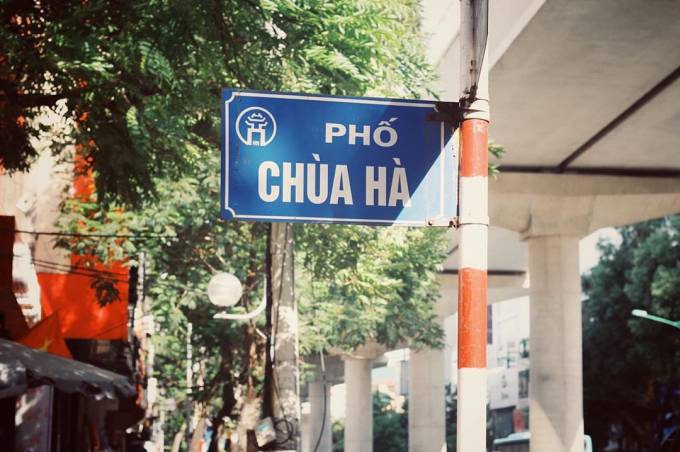 Built by merit from the reign of King Ly Thanh Tong (1054-1072), Ha Pagoda has the name of the famous, holy Thanh Duc Tu and Dinh Boi Ha to form a vestige cluster named Dinh – Ha Pagoda. This is a renowned place to fulfill the prayers for the love of the people from everywhere.
The pagoda is located in a small street of the same name, "Chua Ha" along Cau Giay Street, Hanoi. This ancient land belongs to Dich Vong Village (or the older people also called Vong Village), Hanoi.
2. Who is worshipped in Ha Pagoda?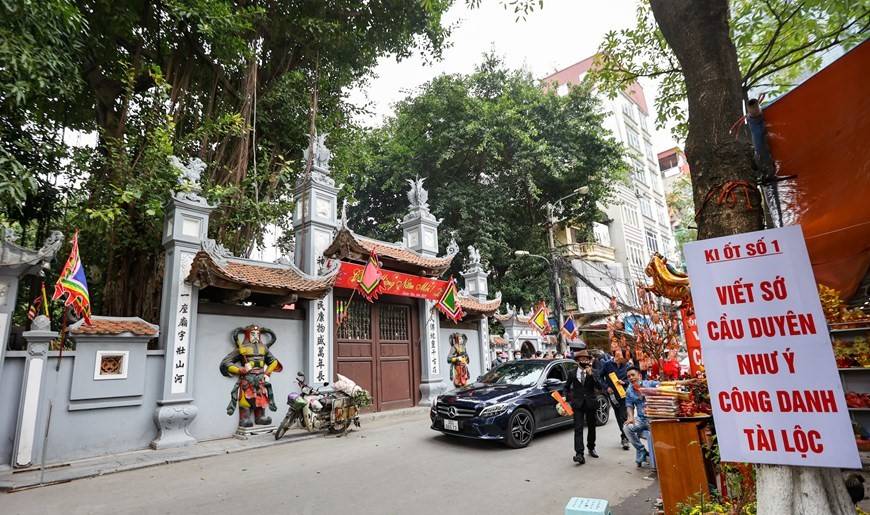 Ha Pagoda is divided into different areas, and there are separate worshiping boards of Buddha and Thanh Mau (Mother Goddess). Currently, people worships a lot of Buddhist deities, such as Duc Ong, Duc Thanh Hien, and Buddhas and the three Mother Goddesses. It is believed that these deities will bring complete peace, convenience, and predestined love if people are sincerely devoted.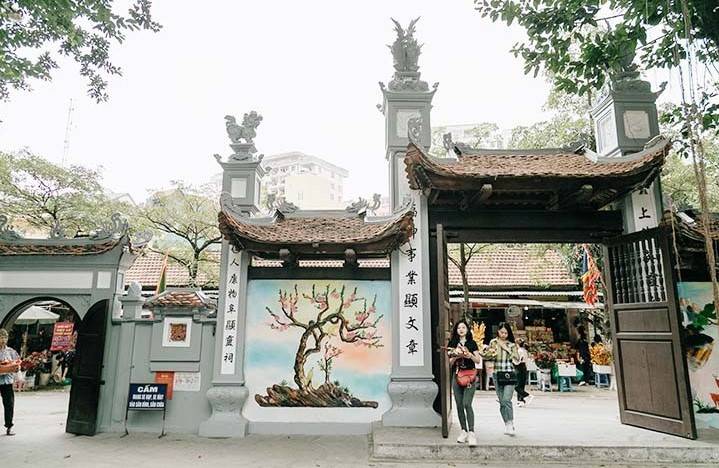 After offering incense and visiting Ha Pagoda, you can step to Dinh Boi Ha right beside. There is a temple worshiping Thanh Hoang of Trieu Chi Thanh Village. He was previously a general who had great merit in driving the Luong enemy out of the country under the Trieu Viet Vuong period (550th century VI).
3. Is Ha Pagoda sacred to pray for love?
It is not natural that the place was transmitted as a spiritual place to pray for love in Hanoi. Hanoians often tell each other that if they want to pray for luck and money, they come to Tay Ho Temple, while praying for peace, they will go to Tran Quoc Pagoda, and if praying for love, then go to Ha Pagoda.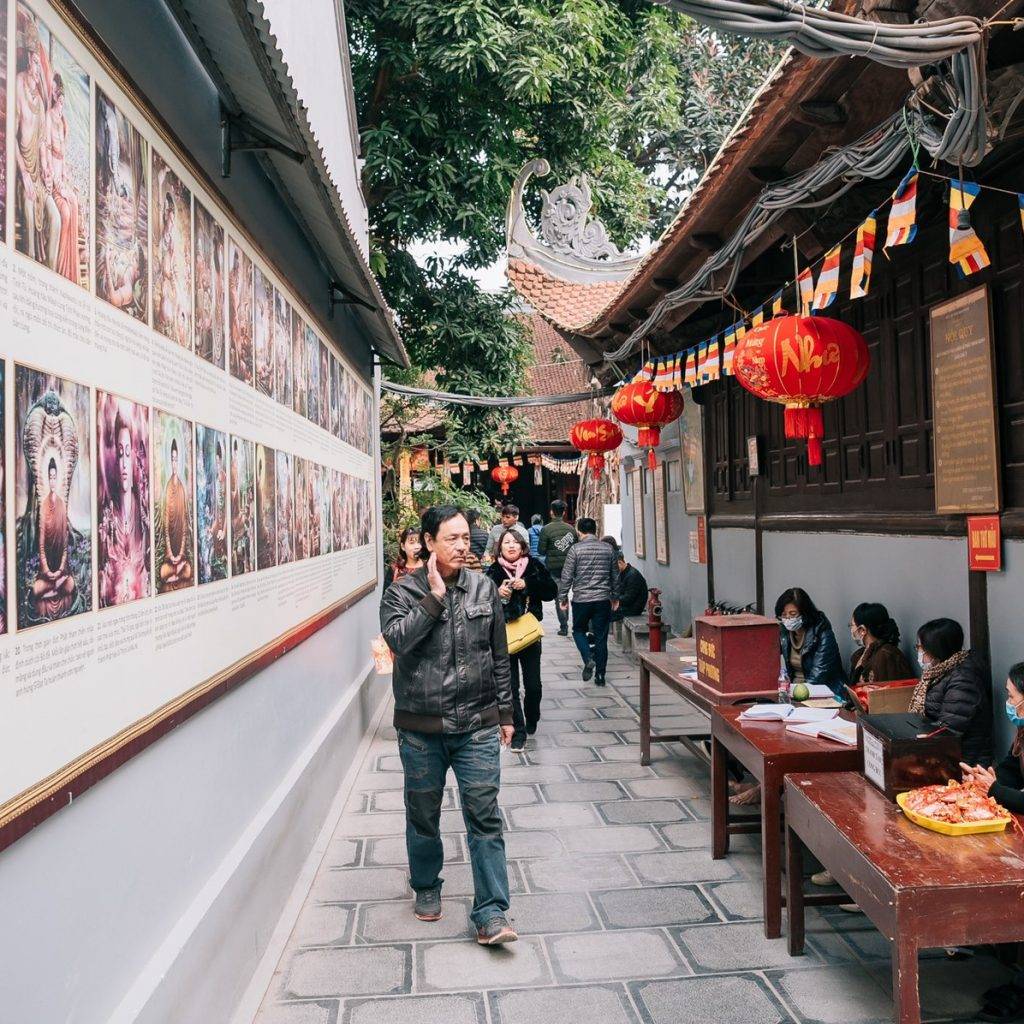 There have been many stories about the happiness of couples coming to Ha Pagoda. All of them are happy to grow old. Even, there are people after going to the pagoda for about one month; they will have a lover. Some people also say that after going to Ha Pagoda to pray for marriage, half a year later, they got the desired person. Or, some people want to make up with exes, then, after they pray at here, they become husband and wife. If you have not met an ideal person, then visit this pagoda once, you can ease the sorrow and suffering of love.
These stories are spread from person to person, from place to place, so more and more people come here to pray for love.
4. Notes when going to Ha Pagoda to pray for love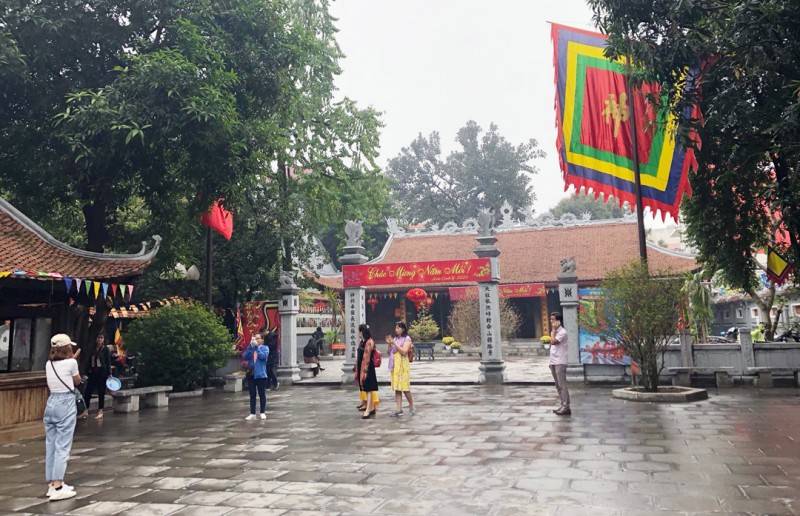 You need to be very sincere when doing the ceremony, praying to Buddhas, and the Mother Goddess to be blessed to meet people in your destiny. You should pray to meet the talented, selfless, understanding, and faithful partners.
When coming here to pray for love, it is best to go alone. Also, you don't need to make it complicated. Be simple, as long as you really mean it.
Also, you should dress seriously, discreetly (long-sleeve tops, shirts with a collar, pants). If it is a skirt, it must be not revealing and above knee length.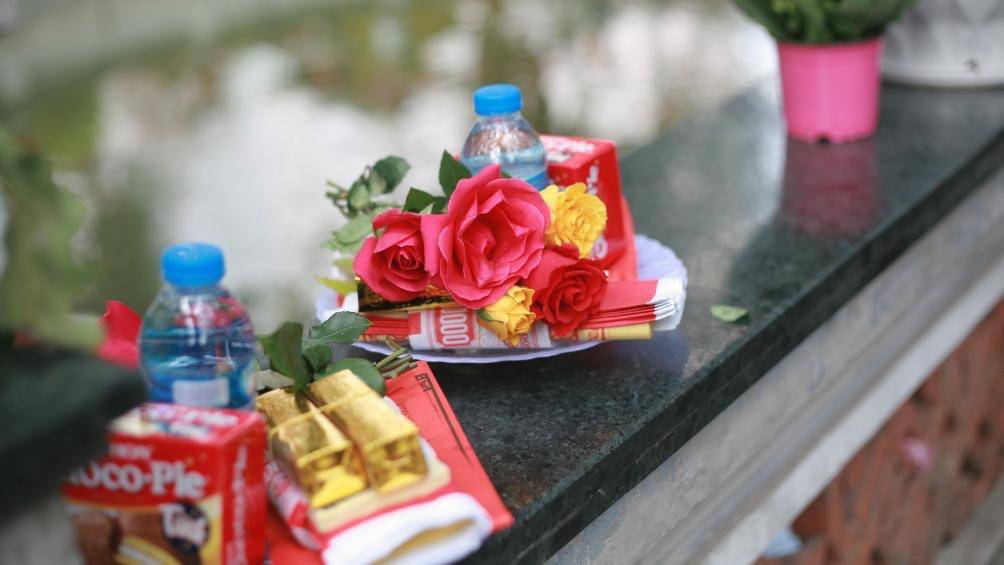 The pagoda is a sacred place, so do not let go of blasphemy or say bad things.
Remember to adjust the phone to vibrate to avoid affecting others and the tranquility of the place.
Praying quietly, not too loud.
When going to the pagoda, you should choose good days, like the full moon or the 1st day of the lunar month, but these days, there are quite many people.
It is essential that you "believe and be sincere ". When you think and send your mind to the Buddhas, they will witness to your sincerity and help you to fulfill your wishes.