Hanoi City Tour: Explore the capital in one day
Have you ever thought of how to experience the quintessence of Hanoi culture and cuisine if you had only a one-day trip to the capital? Let's find the answer right below.
1. Hanoi Transportation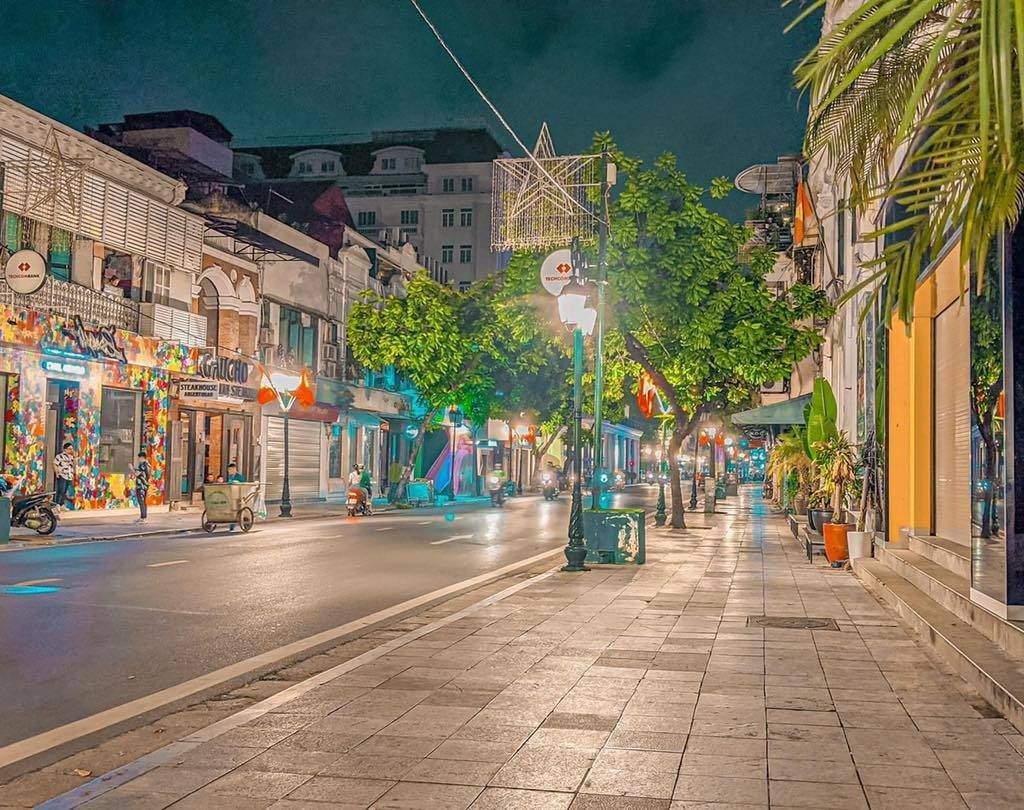 To get around Hanoi by yourself, you can choose different means of transport for convenient sightseeing. The best option is using a motorbike for long-distance locations. One day motorbike rental in Hanoi ranges from 100.000-200.000 VND/each (depending on the type)
If you do not like motorbikes, moving by bus is another great option to save you a lot of travel costs (since a bus ticket is only 7.000 VND/route). If you do not mind losing energy, cycling or walking is also a good idea.
2. Hanoi Weather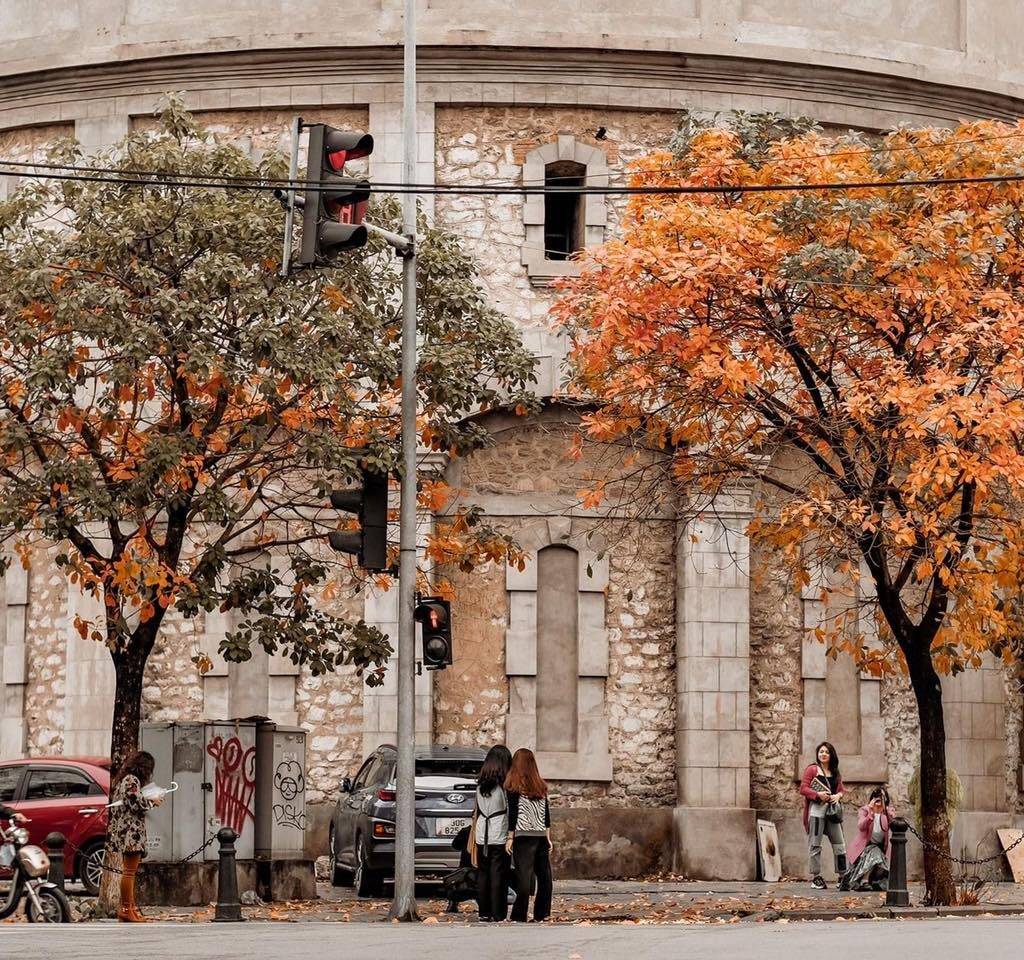 Hanoi has all four seasons of the year, each season has its own unique beauty. Spring starts in February and ends in April; summer lasts from May to July. Meanwhile, fall is from August to October and winter begins in November until January next year. However, this division of seasons by month is only relative.
The weather changes also have a little impact on Hanoi tourism, so you should check the weather forecast information in advance to pick the best time to visit the city, as well as prepare suitable clothes for the trip.
3. One-day Hanoi exploration itinerary
*In the morning
– Hanoi Pho for breakfast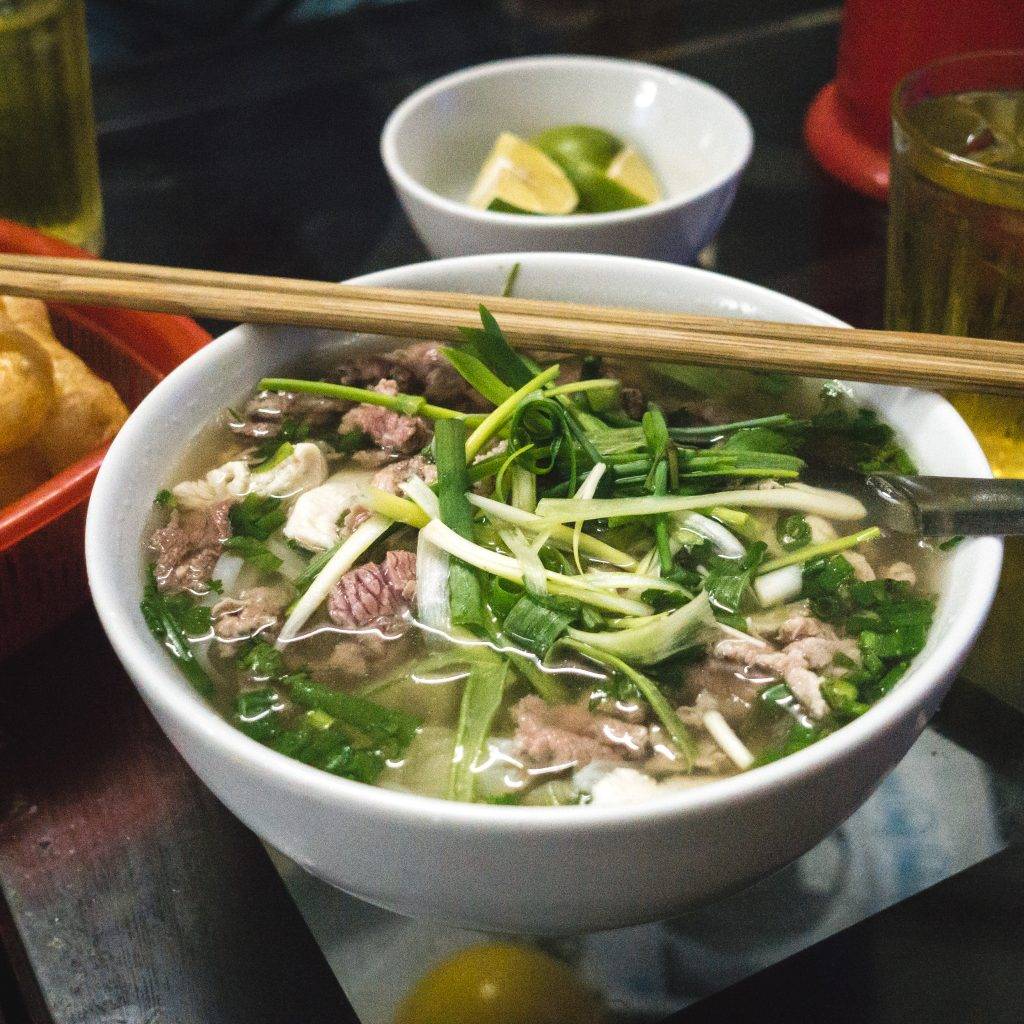 A bowl of Hanoi Pho will be the perfect start of the trip. Pho is the quintessential and common dish that anyone coming to the city needs to try at least once. Here are a few famous Pho shops in Hanoi:
+ Pho Gia Truyen
Address: 49 Bat Dan, Hoan Kiem, Hanoi
Opening hours: 6:00 – 10:00 | 18:00 – 20:30
Price: 30.000 – 55.000 VND/bowl
+ Pho Thin
Address: 13 Lo Duc, Hai Ba Trung, Hanoi
Opening hours: 6:00 – 20:30
Price: 40.000 – 60.000 VND/bowl
+ Pho 10 Ly Quoc Su
Address: 10 Ly Quoc Su, Hoan Kiem, Hanoi
Opening time: 6:30 – 22:30
Price: 50.000 – 70.000 VND/bowl
+ Pho Pho
Address: 36B Mai Hac De, Hai Ba Trung, Hanoi
Opening time: 6:30 – 22:00
Price: 30.000 – 100.000 VND/bowl
+ Pho Vui
Address: 25 Hang Giay, Hoan Kiem, Hanoi
Opening hours: 7:00 – 22:00
Price: 20.000 – 50.000 VND/bowl
– Uncle Ho's Mausoleum and Temple of Literature:
After breakfast, you should head to Uncle Ho's Mausoleum first because it only opens in the morning, except Mondays and Fridays are closed. Coming here, you can have a chance to see Uncle Ho, the museum, One Pillar Pagoda, Uncle Ho fish pond, etc.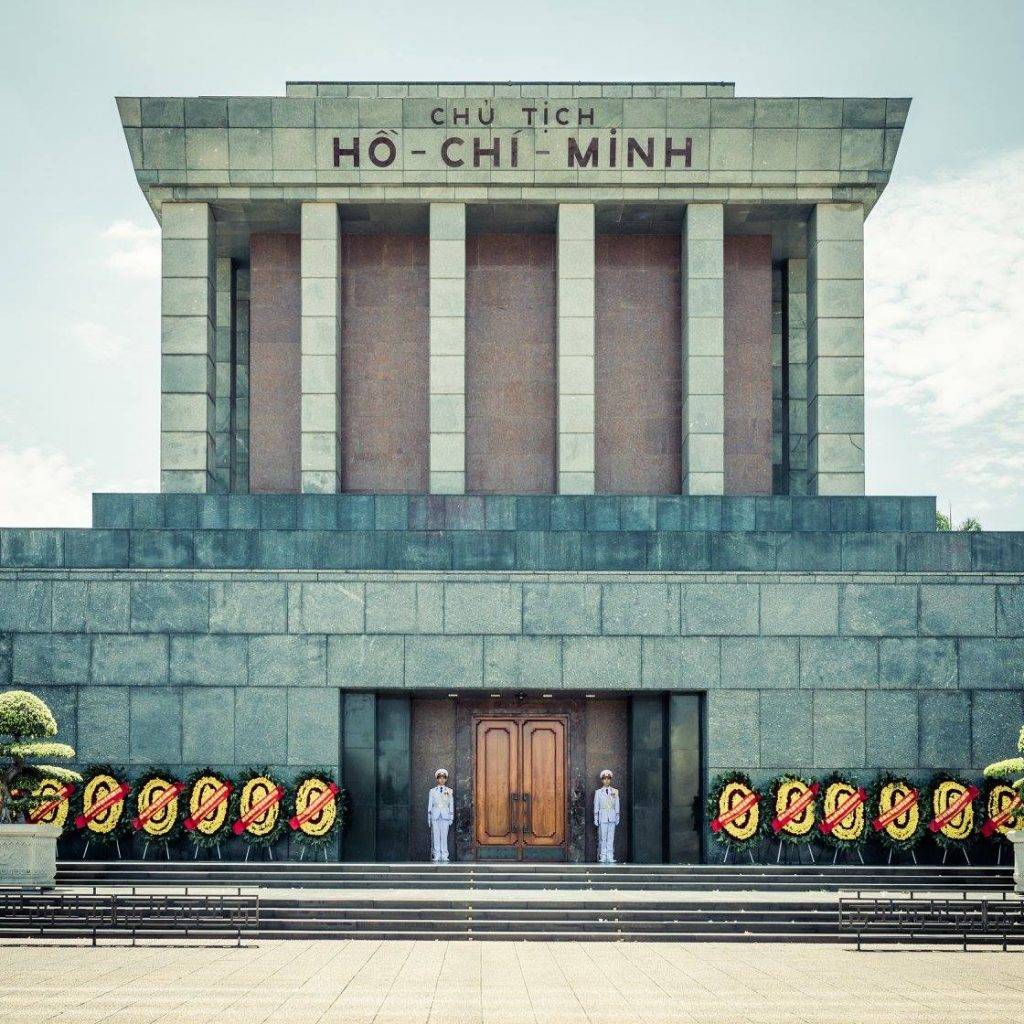 Next, go to Tran Quoc Pagoda, which is about 2.5km from Ho Chi Minh Mausoleum. The pagoda, with the age of more than 1500 years, is the oldest and most sacred place in Hanoi.
After that, visit Temple of Literature (Van Mieu Quoc Tu Giam) – the leading diverse and rich relic complex of Hanoi city. The ticket price is 20.000 VND/person.
*In the afternoon
– Bun Cha for lunch: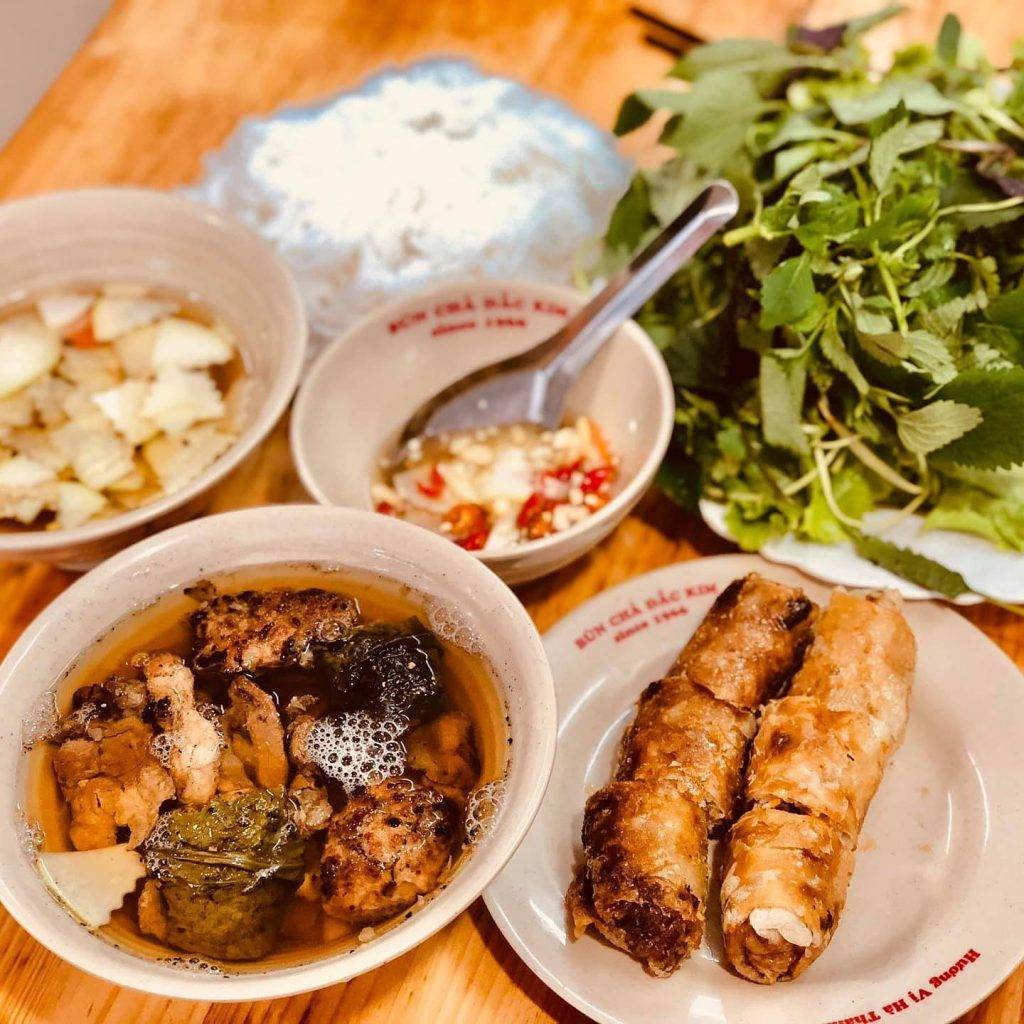 After the first three stops, you will continue your culinary tour with the specialty Bun Cha. Besides Pho, Bun Cha is the most popular traditional dish in Hanoi which is loved by both domestic and foreign tourists thanks to its harmonious blend of sour, spicy, salty, and sweet taste. Here are some famous Bun Cha shops in Hanoi:
+ Bun Cha Hang Quat
Address: Lane 74, Hang Fan, Hoan Kiem District, Hanoi
Opening hours: 10:00 – 14:00
Price: 30.000 – 50.000 VND/bowl
+ Bun Cha Dac Kim
Address: No. 1 Hang Manh, Hoan Kiem District
Opening hours: 9:00 – 21:00
Price: 40.000 – 90.000 VND/bowl
+ Bun Cha Sinh Tu
Address: 57A Nguyen Khuyen Street, Van Mieu, Dong Da, Hanoi
Opening hours: 7:00 – 20:00
Price: 40.000 – 60.000 VND/bowl
+ Bun cha 34 Hang Than
Address: 34 Hang Than, Ba Dinh District, Hanoi
Opening hours: 8:30 – 17:30
Price: 40.000 – 60.000 VND /bowl
– Hoan Kiem Lake: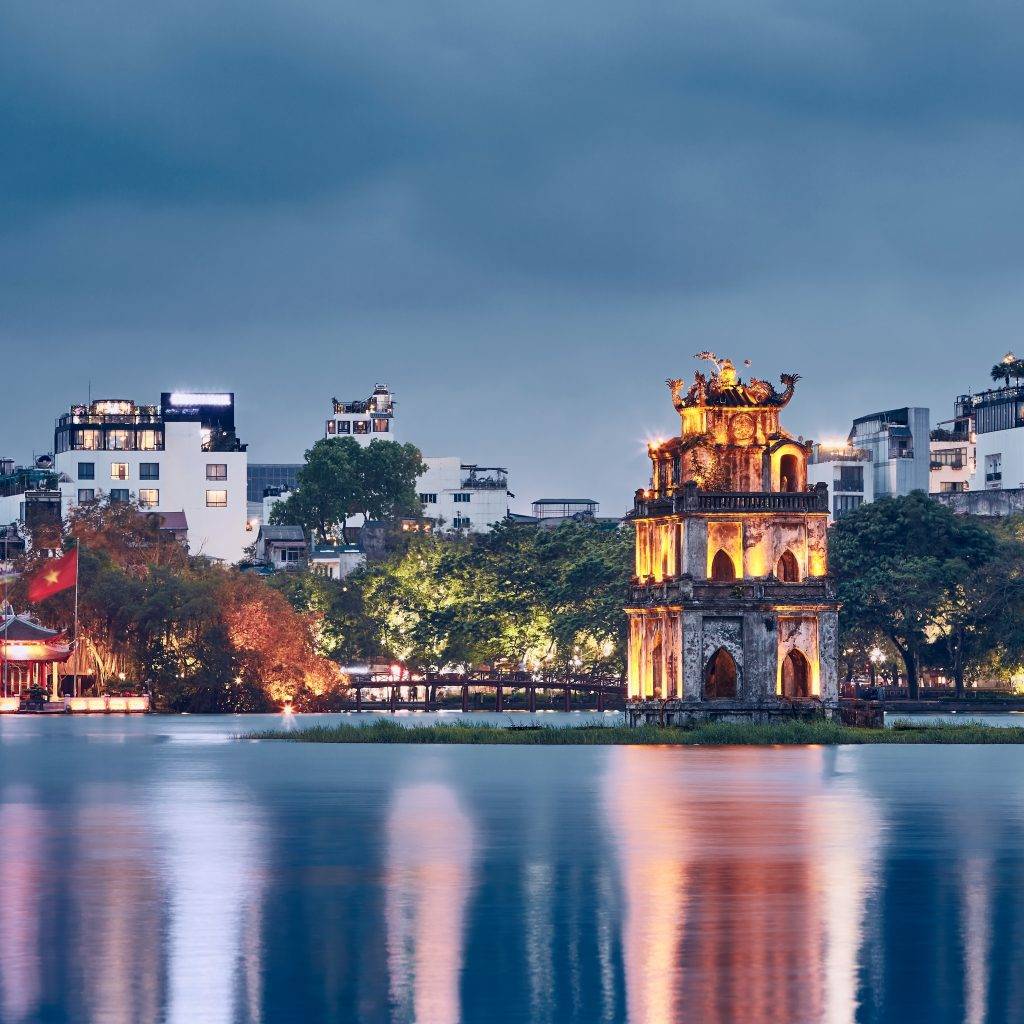 Where should you go to feel the beauty of the 1000-year-of-history city? Hoan Kiem Lake, also known as Ho Guom, is considered the best choice for you.
If you are here on Saturday or Sunday, experiencing the Hanoi Walking Street will bring you worthwhile memories. Meanwhile, on weekdays, the large pavement and green canopy still help you comfortably admire the peaceful scenery around Hoan Kiem Lake, the beautiful Turtle Tower, Ngoc Son Temple, Pen Tower, and the bright red The Huc Bridge. Besides, you can also leisurely walk on the Old Town, pass the Opera House and French Quarter, freely shop for some souvenirs, and enjoy street food, etc.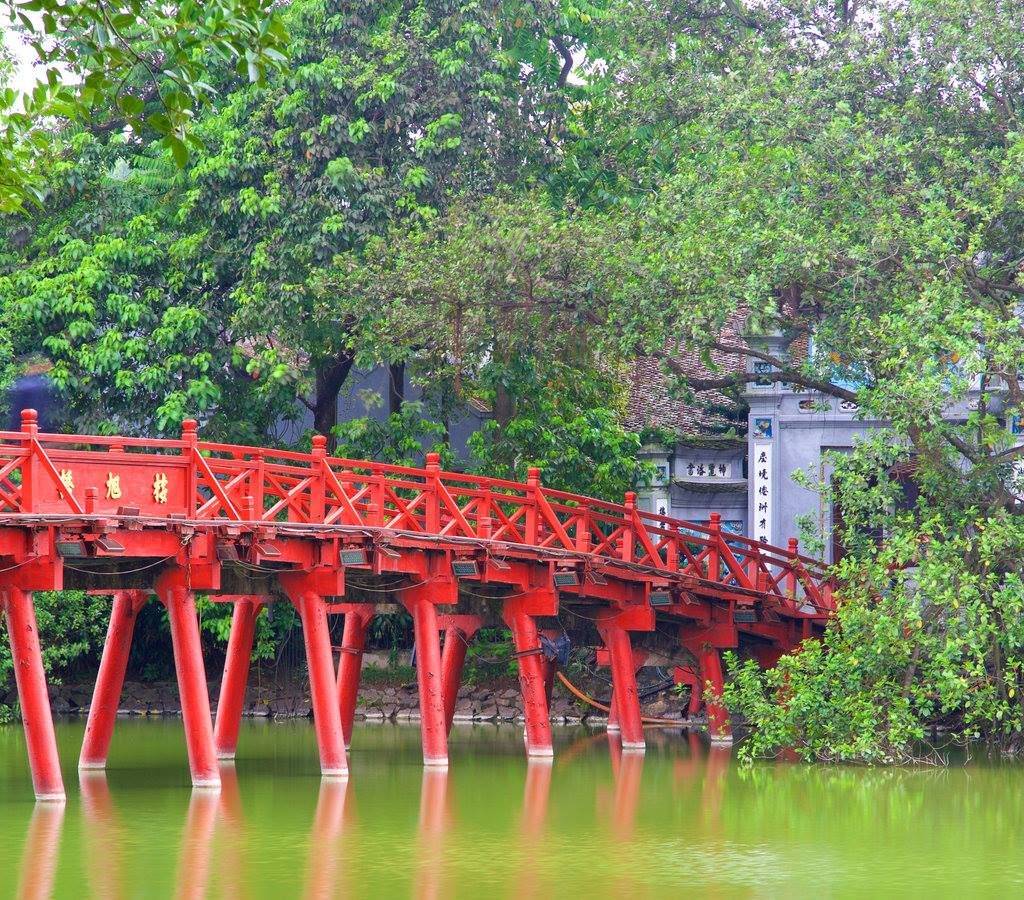 When your legs are a bit tired, you can stop at some cafes to watch Hanoi streets (Ex: Pho Co cafe on Hang Gai or some coffee shops with better views on Ham Ca Map building near Sword Lake). Once you're here, you should definitely try the ice cream on Trang Tien Street. This well-known dessert with a delicious taste will make you love Hanoi more. The ice cream price is from 10.000 – 30.000 VND, depending on the type.
* Long Bien Bridge – The cultural and historical symbol of Hanoi
At the end of the afternoon, you can walk or ride a bike up to Long Bien Bridge to watch the Red River flowing beside this bustling city. At that time, you will find a tranquil picture of Hanoi through the scenery of gentle people working in small fishing villages in the sunset – Everything brings you a sense of romance, lightness, and peace in the soul.
* In the evening – Ta Hien Beer Street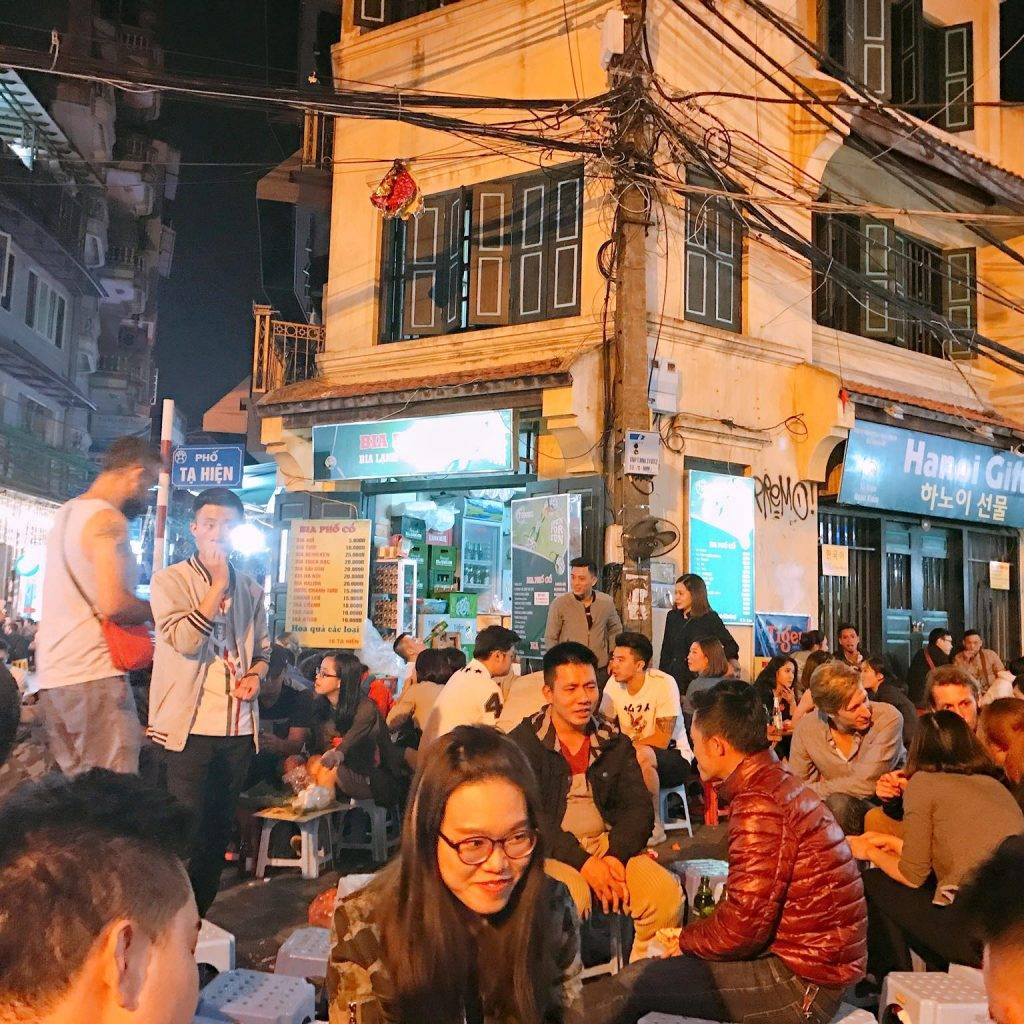 If Saigon has the famous Bui Vien street and the ancient capital Hue is proud of the sleepless Pham Ngu Lao street, then Ta Hien Beer Street is known as the place converging all the beauty of Hanoi by night. Although only 100m long, the shops on this road, which are close to each other, are always crowded. You will be immersed in the aromatic beer and delicious dishes, such as fried rice, grilled bird, cheese, hot pot, etc.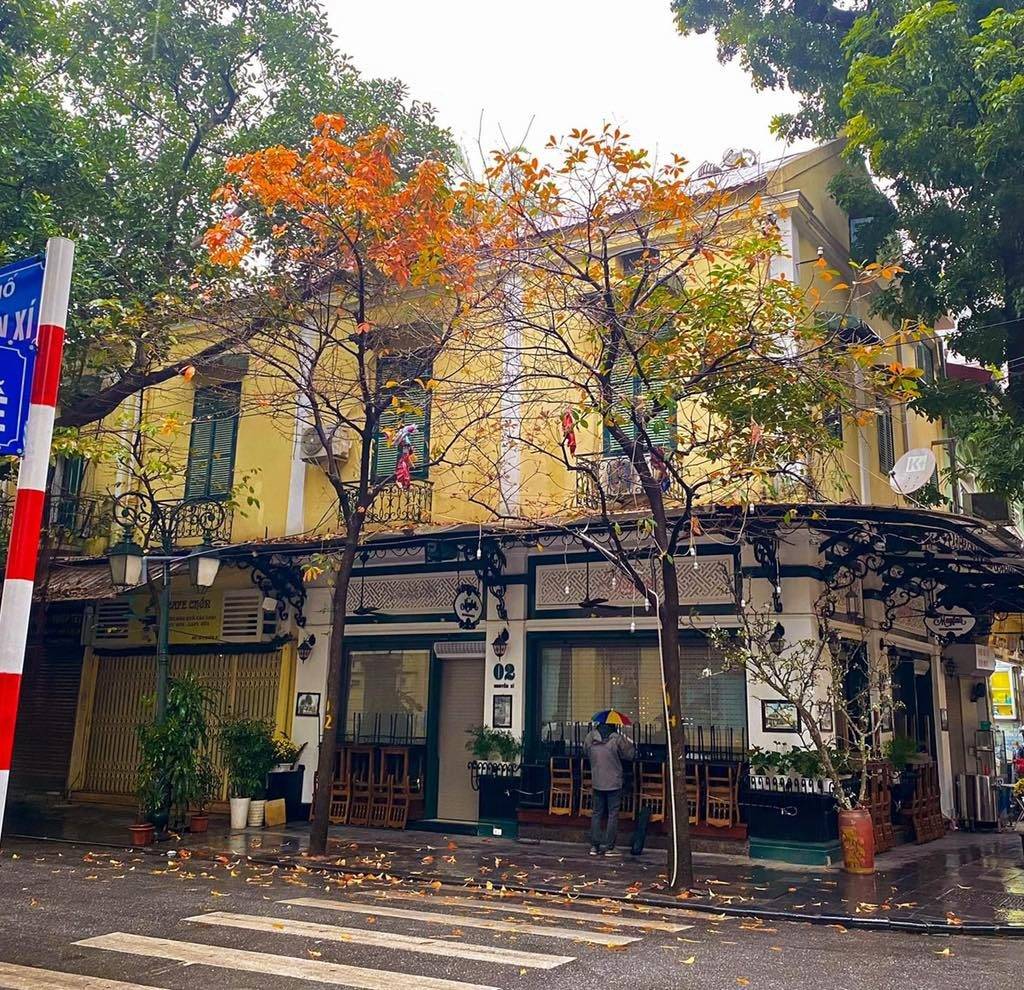 Moreover, Ta Hien's nightlife is super active and bustling, perhaps this is the busiest spot in the Old Town, so you'd better come here early to get the ideal seat. At this point, after sipping a little beer and feeling the pace of Hanoi life, all the fatigue in your trip will disappear right away.
This one-day Hanoi journey might be too short to experience all the interesting things in the capital, but at some points, it still helps you understand the amazing scenery as well as the alive culture of the city. Hopefully, the article can provide you with useful information for your upcoming trip. Wish you have many unforgettable times there.