La Viet Coffee – Where to enjoy the best Arabica coffee in the world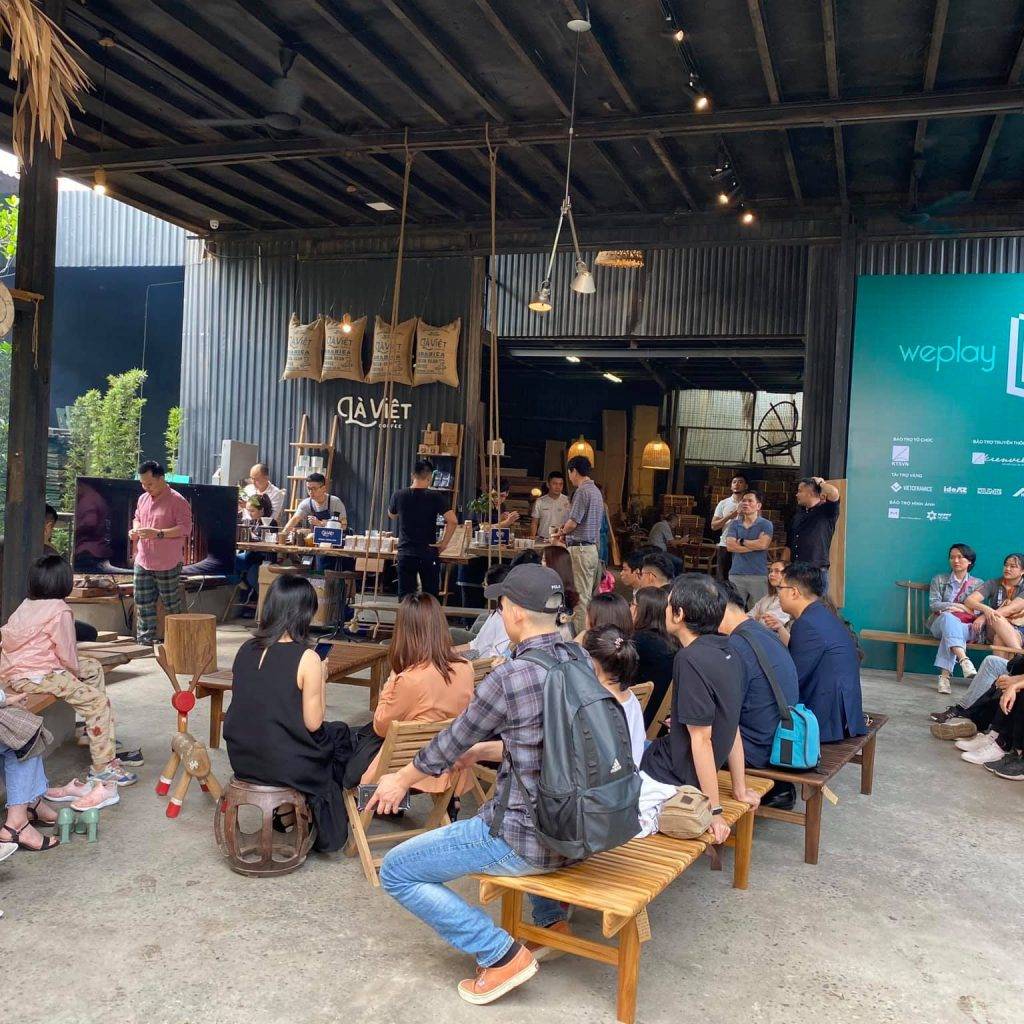 La Viet Coffee is one of the must-visit cafes for those who are crazy in love with coffee (especially Arabica) when coming to Dalat. In 2016, Da Lat Arabica coffee was recognized by Starbucks (USA) as one of the seven best coffees in the world and sold in 21,000 stores globally.
1. About La Viet Coffee
La Viet Coffee is a well-known Da Lat cafe leaving guests great impressions for not only the harmoniously-decorated space but also the aroma of coffee spreading throughout the room. In particular, there are millions of beautiful corners where you can take a lot of enchanting photos.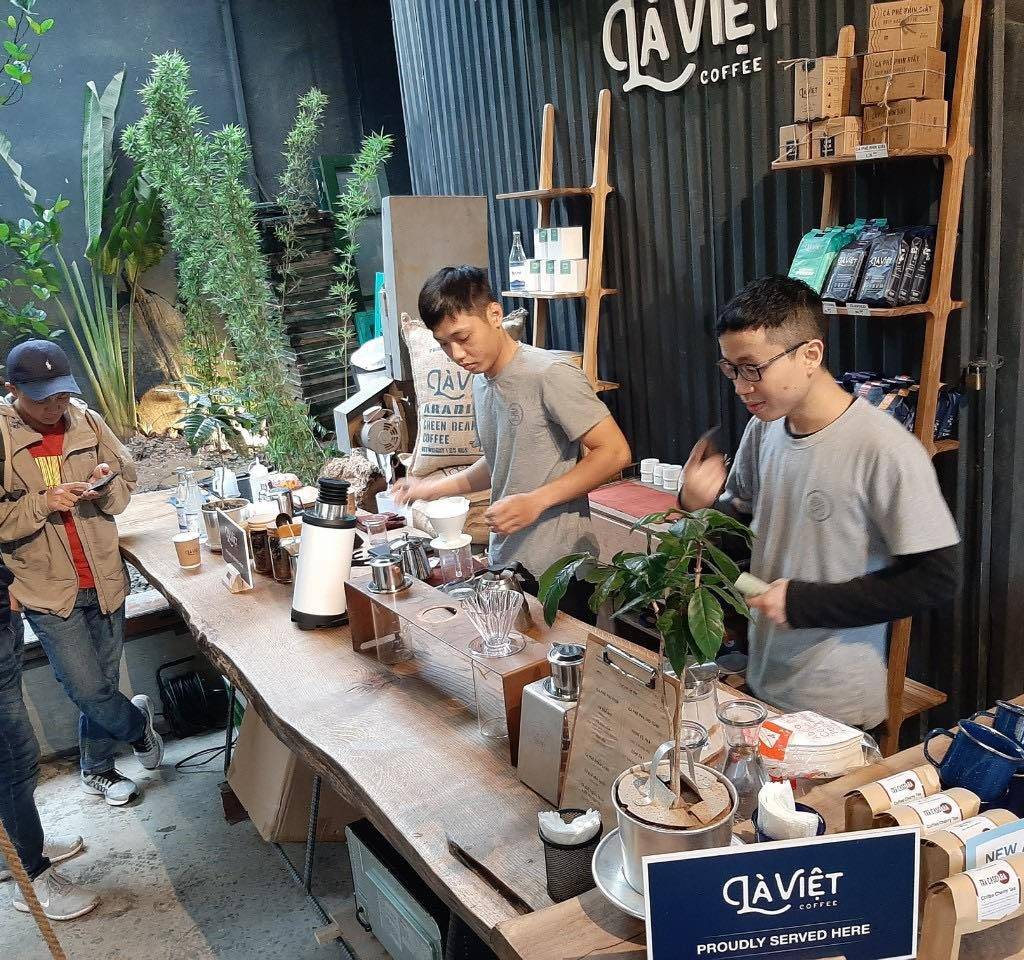 Coming here, you can enjoy coffee with natural and pure flavor. Especially in addition to being a cafe, La Viet is also a company specializing in providing clean coffee (mostly Arabica) and features interesting tours with coffee processing lessons for visitors.
You can sign up for tours and learn to make this special coffee. How wonderful it is when you are able to manually brew different types of coffee, and then enjoy your own products!
2. The space of La Viet Coffee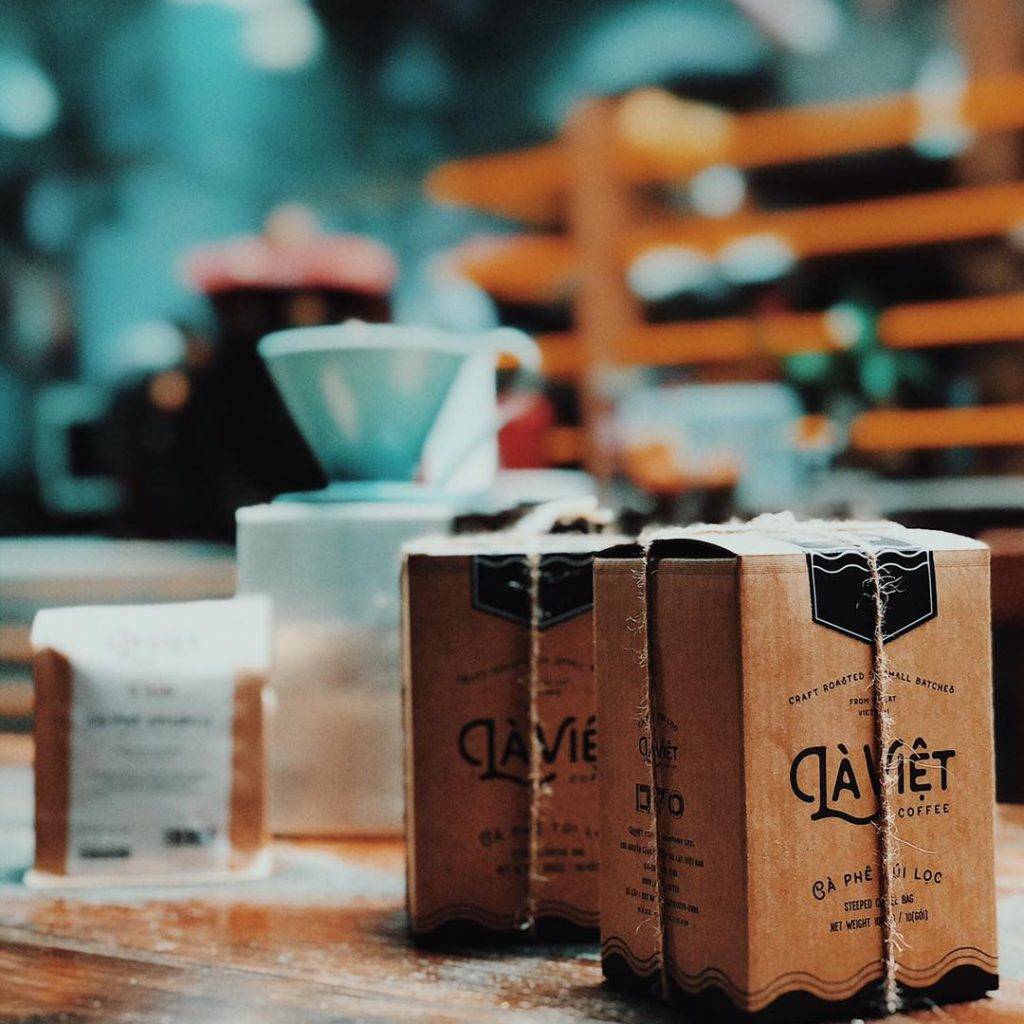 La Viet Coffee is designed like a factory with 2 main colors: black and white, giving visitors a peaceful, warm, and sincere feeling, just like Da Lat people.
The extremely wide and open space here is divided into 2 zones. The outside area is the space for guests, while the inner is the processing place. Combining the chilling spot with the sightseeing space is what attracts coffee enthusiasts to come here.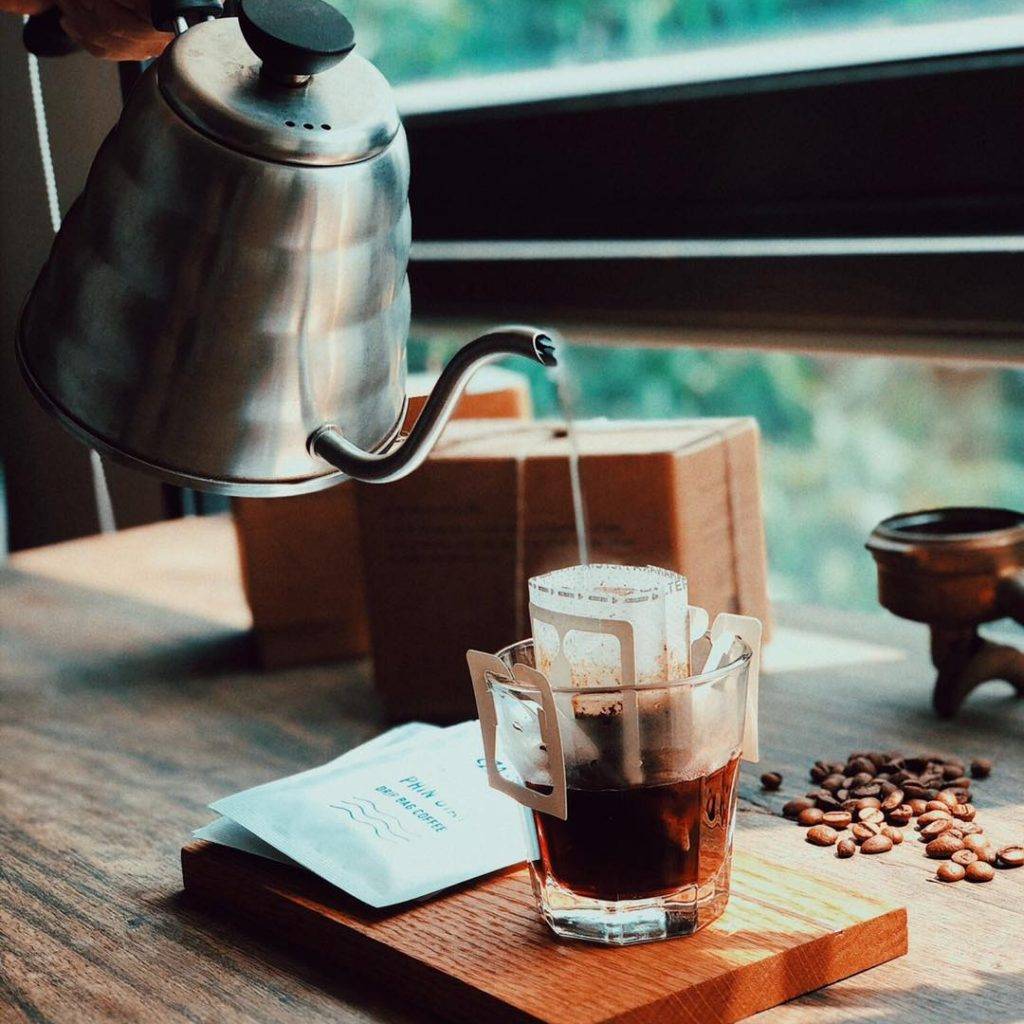 The shop is built with cement floors and surrounded by corrugated iron, bringing a very artistic and unique feeling. The furniture made of wood with black iron legs is designed in a workshop style, so it is very comfortable. In general, the decoration here is also simple. From the blackboards showing the shop's menu to packaging items, coffee making machines, and mixing materials, are all beautifully arranged, creating satisfaction to look at.
3. The quality of La Viet Coffee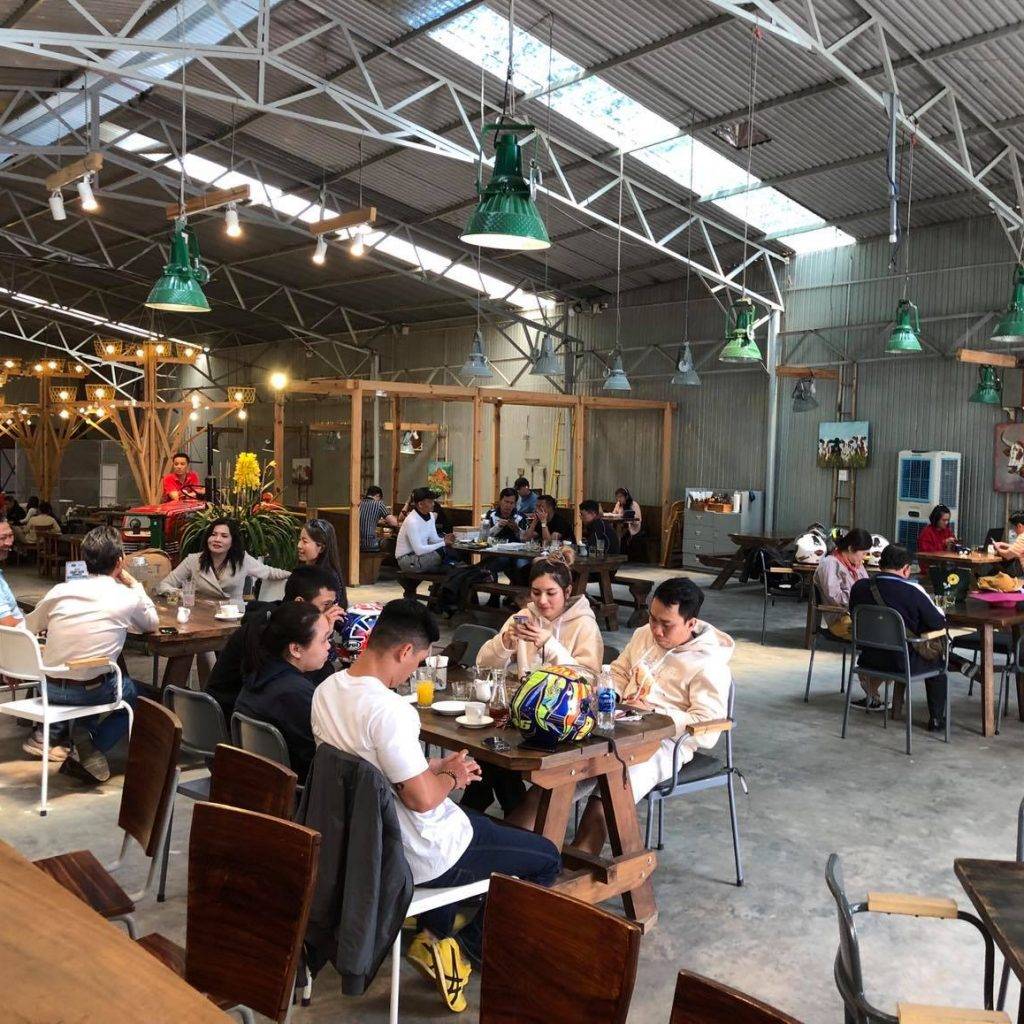 At La Viet Coffee, the staff is not only knowledgeable about coffee but also friendly and enthusiastic, making customers feel extremely comfortable.
All baristas here put their mixing tools on the scale to have the right ratio of water and coffee. For example, Arabica coffee needs to be prepared at the ratio 1: 15 – 1:18, which means for 20gr of coffee, we have to mix with 300-360gr of water. However, the taste of coffee depends on the extraction time and the skill of each Barista.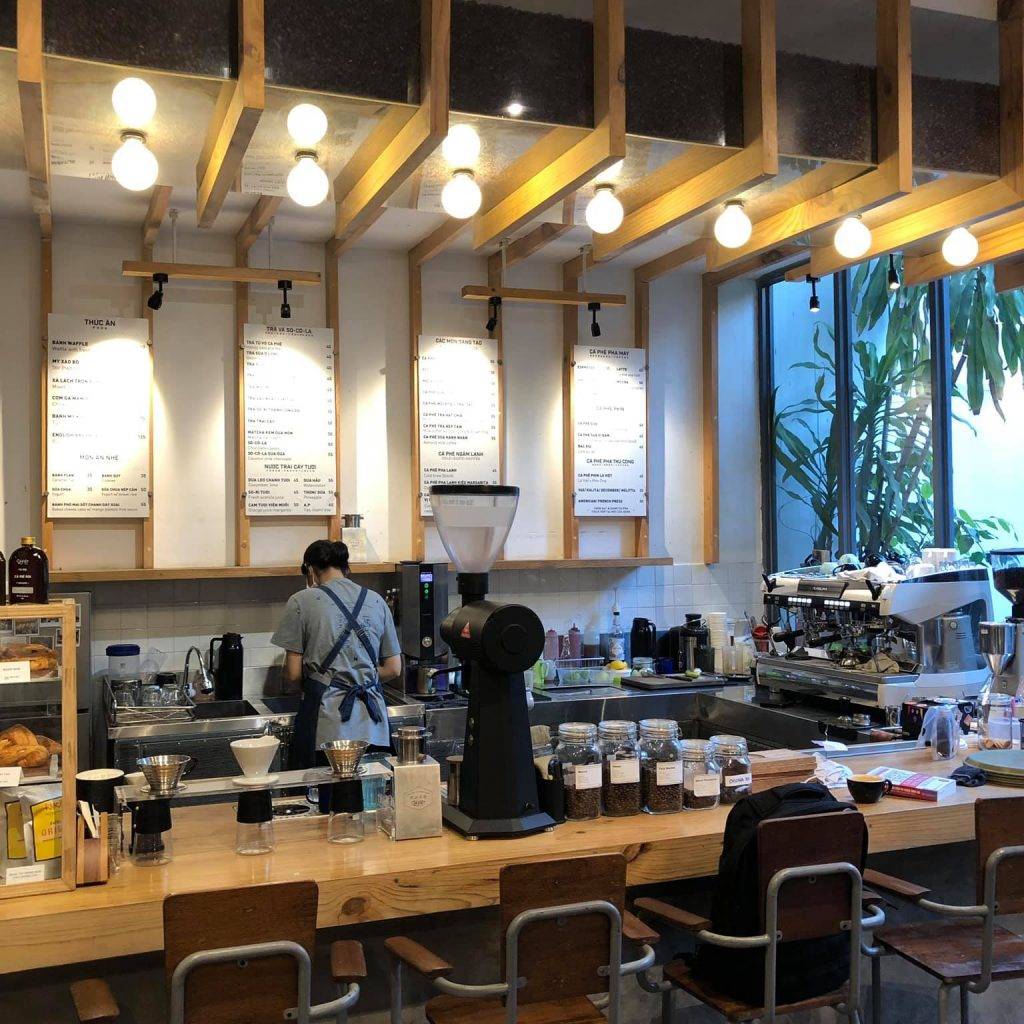 In addition to the traditional way of using hot water to make coffee, the shop also applies cold brew with Arabica coffee. This helps to efficiently extract and preserve the characteristic aroma of this coffee.
La Viet Coffee also serves a variety of cakes and juices to give diners diverse choices. The price is also reasonable compared to the professional service here: Coffee is from 25.000-60.000VND, while cakes range from 20.000-40.000VND, and juices are from 35.000-45.000VND.
4. List of La Viet Coffee shops around Vietnam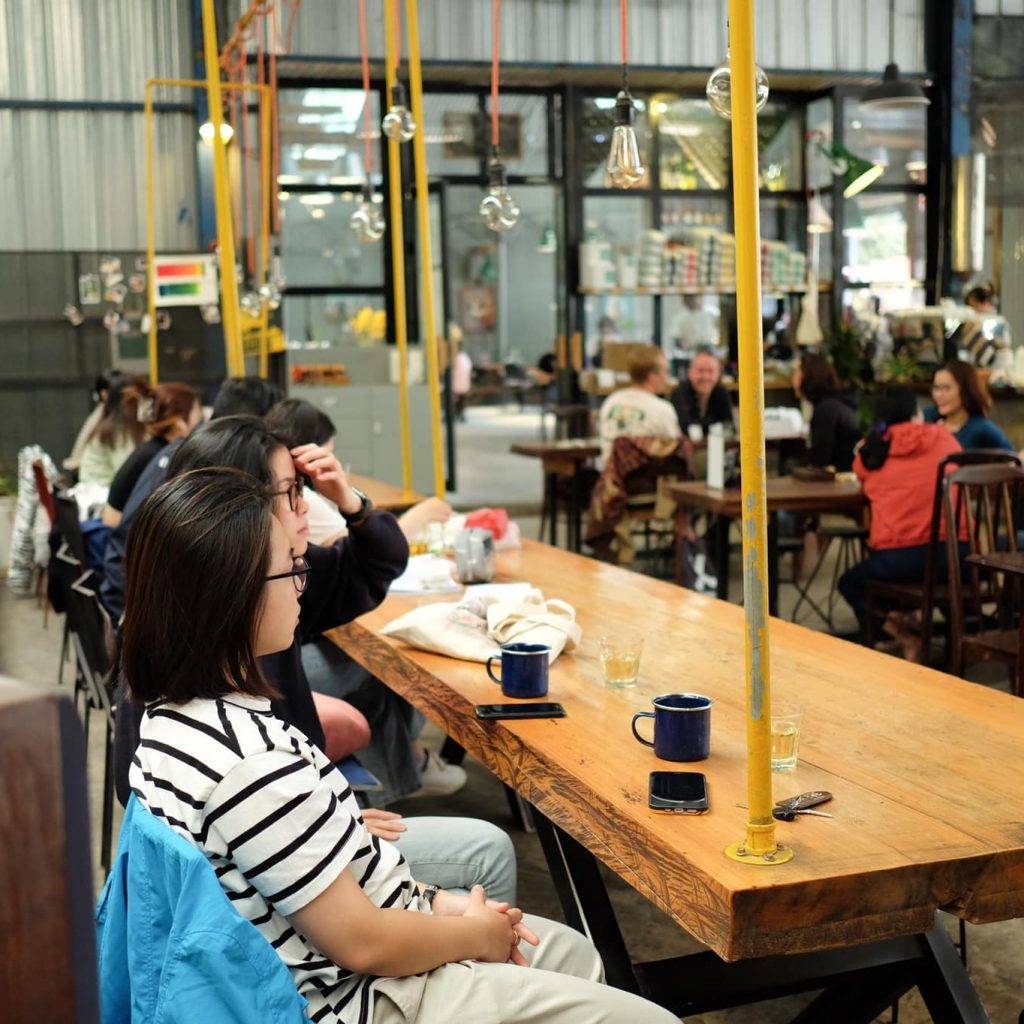 To satisfy the coffee lovers, La Viet Coffee has expanded more branches to Hanoi and Saigon. If you want to enjoy a cup of the world's number one coffee, quickly save these addresses below:
* SAIGON
– La Viet Ba Huyen Thanh Quan: 16 Ba Huyen Thanh Quan, Ward 6, District 3, HCMC / Tel: 032 5196396
– La Viet Tu Xuong: 57A Tu Xuong, Ward 7, District 3, HCMC / Tel: 0938 668 570
– La Viet Hai Ba Trung: 191 Hai Ba Trung, Ward 6, District 3, HCMC / Tel: 0889 209977
– La Viet Tran Quang Dieu: 6D Tran Quang Dieu, Ward 13, District 3, HCMC/ Tel: 0888 610516
* HANOI
– La Viet Hang Bun: No. 3, Alley 45 Hang Bun, Ward Nguyen Trung Truc, Ba Dinh District, Hanoi / Tel: 086 6845558
– Representative office of La Viet Coffee in Hanoi: Alley 57 Lang Ha, Ward.116D, Dormitory 25 Lang Ha, Ba Dinh District, Hanoi / Tel: 0866 845 558
* DA LAT
– La Viet Factory & Cafe: 200 Nguyen Cong Tru, Ward 8, Da Lat / Tel: 0263 3981189
– La Viet Tran Quy Cap: 4D Tran Quy Cap, Ward 10, Da Lat / Tel: 0263 3989919