Hoa Binh Water Music Square officially opened in Saigon
On December 19, 2020, Hoa Binh Water Music Square was officially inaugurated, becoming a place for cultural and entertainment exchanges.
Hoa Binh Square, with a scale of up to 15,000 m² for about 5,000 people, belongs to CityLand Park Hills urban area.
Located at 18 Phan Van Tri, Ward 10, Go Vap District, the square is designed by Takenaka architects according to Japanese characteristics and delicate Asian taste. Specifically, the work focuses on the harmony and synchronization between subdivisions, such as the lakeside landscape with highlights of the black horse statue, water music area, entertainment zone, greenery corridors, etc.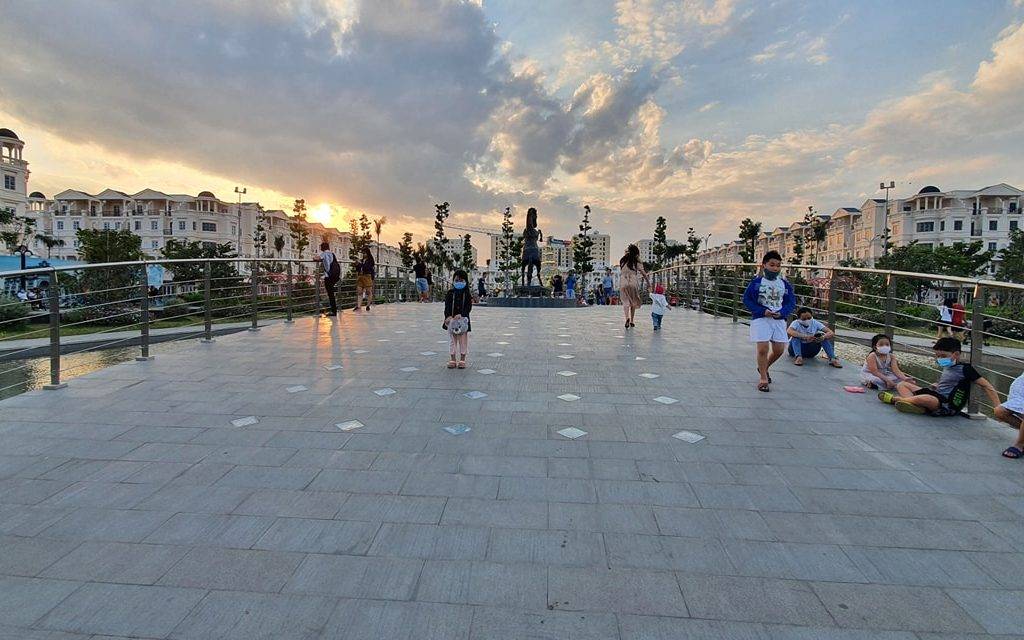 The heart of Hoa Binh Water Music Square is designed with a nozzle system incorporating color-changing led lights, creating sparkling and impressive light effects every time water is sprayed. The central calyx-shape water fountain can spray up to 30m high.
Coming here, visitors will have the opportunity to admire and enjoy vivid art harmonizing with classic love songs, such as Time To Say Goodbye, Victory, Matsuri.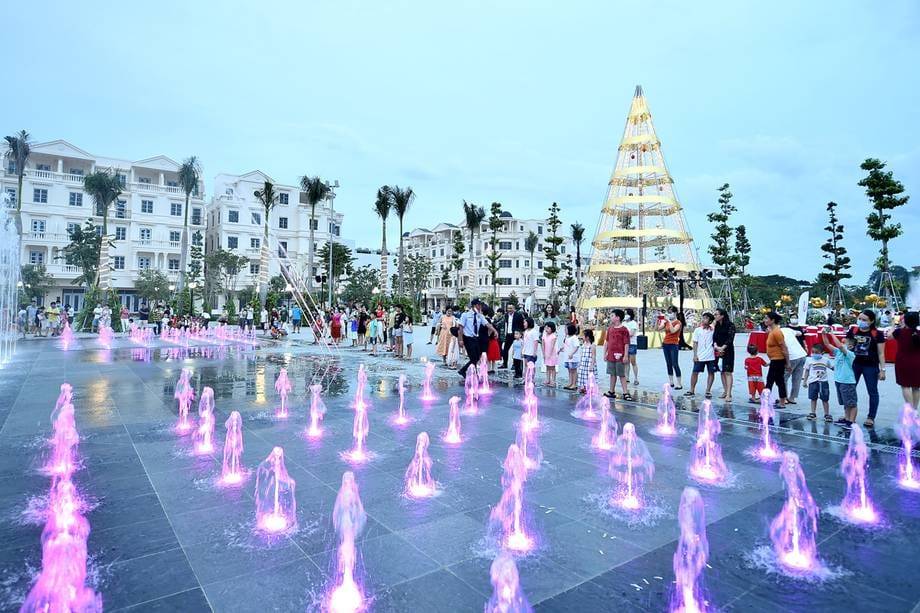 From December 19, 2020, to January 19, 2021, there will be a water music show from 7:00 pm on weekdays and on weekends from January 20, 2021.
Location: Urban CityLand Park Hills, 18 Phan Van Tri, Ward 10, Go Vap District, Ho Chi Minh City.
Ticket price: Free entrance.