Nha Trang: What to eat in Nha Trang?
During the time in Nha Trang, regional cuisine is an important point you cannot ignore. You can both eat right here and buy as meaningful gifts. Here are 5 delicious dishes in Nha Trang that everyone must try.
1. Seafood
The seafood here is plentiful as well as stable in quality, so the cook does not have to put many seasonings so that guests can feel the real taste of fresh seafood. Some special seafood you should not miss are pinches , shrimps, oysters, many kinds of fish, or more expensive are basil crabs, lobsters, …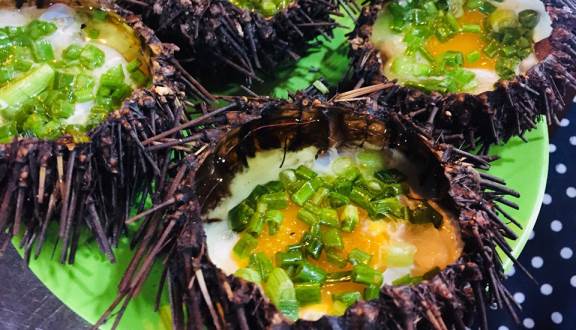 To enjoy fresh seafood cheap, please visit the Wind Sea restaurant – a sidewalk shop at 10 Pham Van Dong, passing Tran Phu bridge about 100m to the left. It will be interesting to enjoy seafood while watching the sea. Because this is one of the famous seafood purchasing clues in Nha Trang, the food here is quite cheap. The menu is varied and abundant, the price is from 100,000 VND – 500,000 VND / dish depending on the type, hotpot from 150,000 VND – 500,000 VND depending on the type. You can manually select and the chef will cook them.
2. Ninh Hoa Grilled sausage (nem nuong)
Thanks to the local private recipe and the distinctive flavor, Ninh Hoa grilled sausage has long been a trademark of this land that anyone who comes here has to try once and even bring back as gifts for relatives and friends. There are two types of grilled sausage that you can try are sour type and grilled type. Price fluctuates 30,000 VND – 40,000 VND /set, depending on restaurants.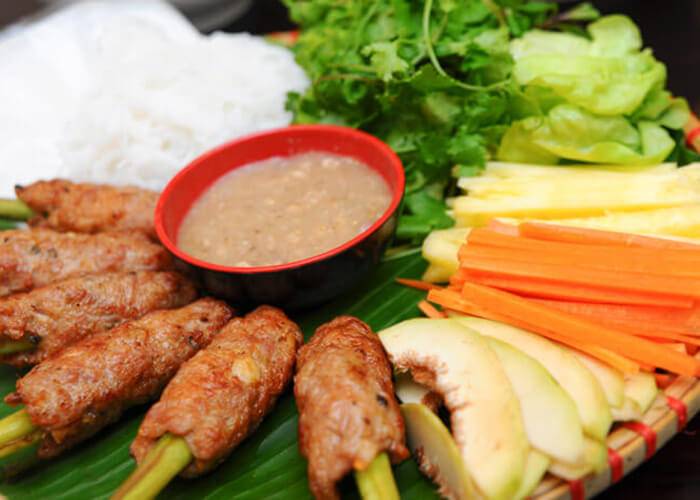 At present, in Nha Trang, there are many places selling this specialty, but for the true taste, you have to try in Vu Thanh An restaurant at 15 Le Loi (opposite to Dang Van Quyen restaurant) or Nguyen Thi Minh Khai and Hoang Van Thu restaurants. All shops serve from afternoon to evening with a large number of locals and tourists.
3. Lac Canh Beef BBQ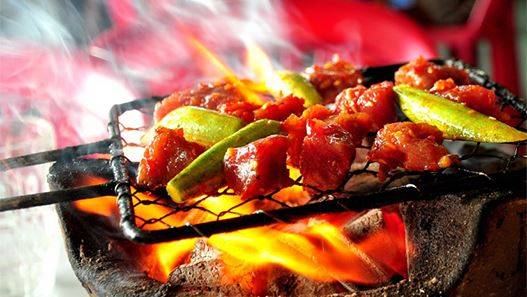 Lac Canh Beef BBQ is a specialty dish that you can't forget when you eat once. The secret to making this dish is in the seasoning with excellent spices. Beef is sliced into square pieces and marinated with honey along with more than 10 other spices. Guests grill the beef themselves on embers. Price fluctuates 85,000 VND – 140,000 VND /set.
You can go to Han Hon Minh restaurant at 44 Nguyen Binh Khiem to enjoy this wonderful taste with reasonable price and enthusiastic service.
4. Mango rice paper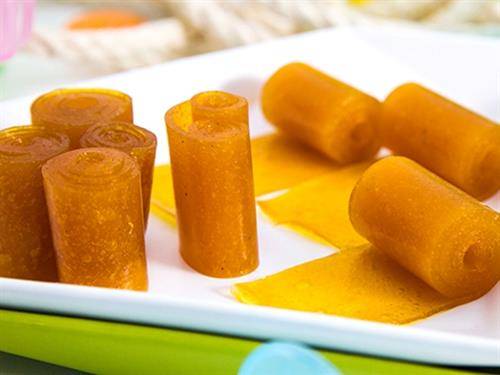 Mango rice paper is a delicious dish that you can only find right in Nha Trang. The rice paper is yellow, easy to tear and not too sweet. The average price of a kilo will be from 70,000 VND – 100,000 VND. You can find it at any grocery stores in Nha Trang.
5. Jellyfish noodle
This is a genuine specialty of Nha Trang. A bowl of jelly noodle with a clear, sweet broth made from fish with pieces of thick and crunchy white jellyfish served with fresh onion, boiled fish ball, chilly and local herbs will never disappoint you.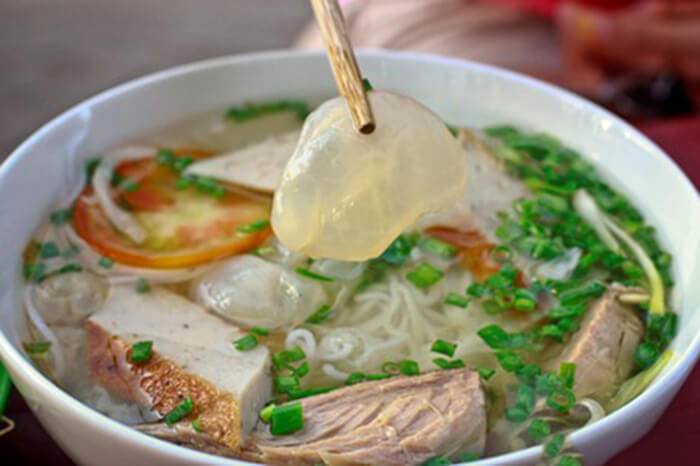 The address for you to eat yummy jellyfish noodle in Nha Trang is Bun Ca Ba Nam Beo at Apartments B2 Phan Boi Chau and 23 Yet Kieu. A bowl of noodle here ranges from 20,000 VND – 30,000 VND. Besides, you can try other fish noodle or beef noodle soup.
Arriving in Nha Trang, you have to stuff your stomach first with all delicious specialties and then you will have the strength to discover super beautiful spots!