Ninh Binh Tourism Week 2019 – Opportunity to admire the golden Tam Coc
Ninh Binh Tourism Week 2019 with the theme "Tam Coc Golden – Trang An", will be held from May 18 to May 25, 2019. It is an occasion for visitors to see the beauty of Tam Coc at the best time of the year and participate in many exciting activities in the event.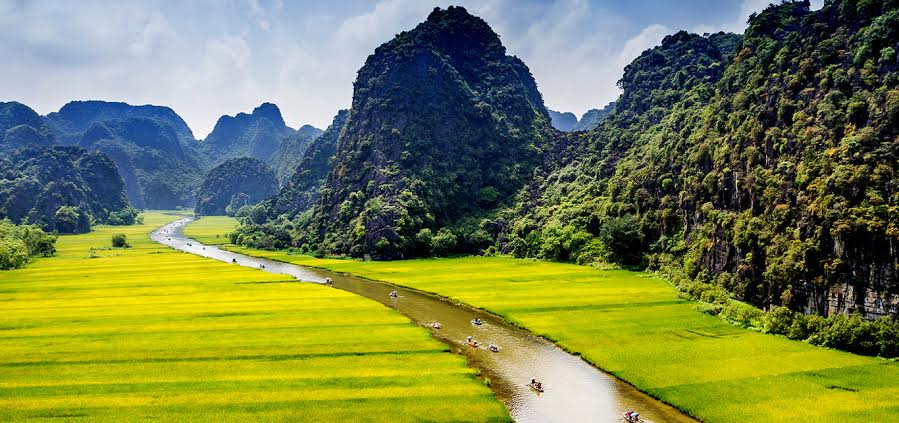 Ninh Binh is just about 90km from Hanoi to the South, so it is very convenient for tourists to travel there by private vehicles or buses. You can take a bus from Giap Bat bus station for only about VND 70,000 – 80,000 / ticket. In addition, taking a train is also an option. The unified North-South train runs through Ninh Binh, so you will buy tickets from Hang Co station to Ninh Binh station. The train ticket price will fluctuate from 80,000 VND to 130,000 VND / ticket, depending on the type of seat and your departure, but taking the train can make you a little reactive.
Ninh Binh tourism week makes the golden color of rice fields in Tam Coc – Trang An the event's theme to promote outstanding features and values of local tourism resources, especially the famous landscape of Trang An – the Cultural and Natural heritage of the world.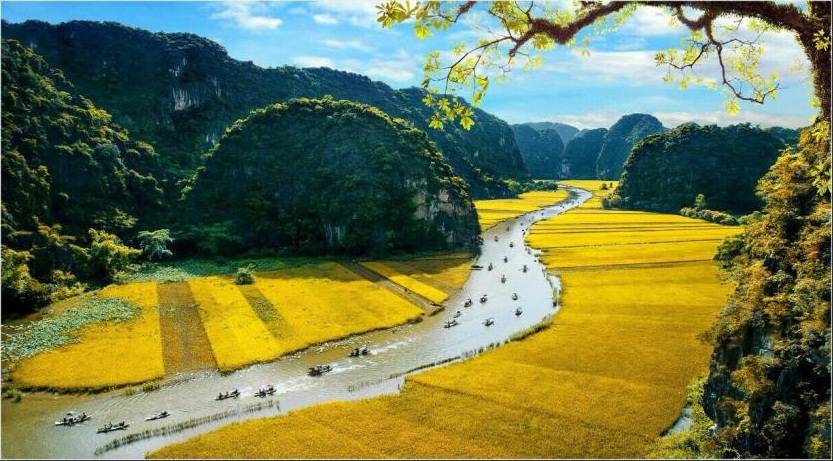 Joining Ninh Binh Tourism Culture Week, visitors can be both satisfied with Tam Coc's golden color and able to enjoy a special cultural program of local folk singing – a UNESCO Intangible Cultural Heritage of Humanity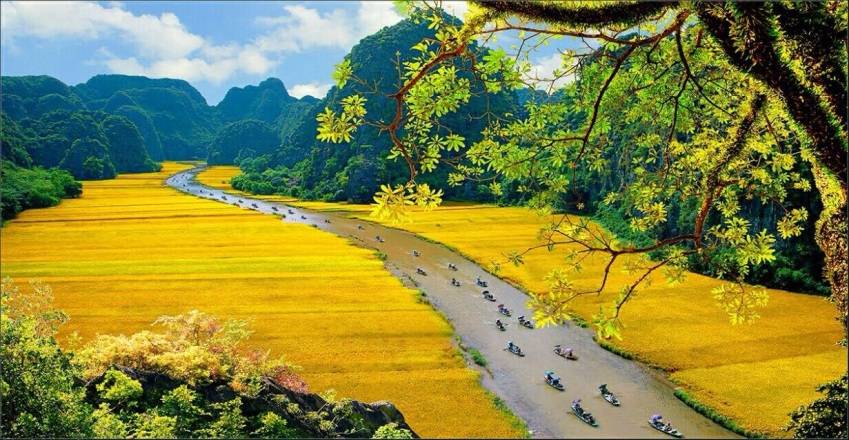 The highlight of this Tourism Week is the Walking street and Tam Coc food market. This promises to bring visitors an interesting and unforgettable experience about Ninh Binh's unique cuisine, as well as others' regions in the country. Along with that are performances of producing traditional handicraft products such as embroidering products from Van Lam village and others of Ninh Binh province.
This event is a chance for Ninh Binh Province to promote and introduce traditional culture, potentials and strengths of local tourism to domestic and foreign tourists.