Trang An: The tourist destination should not be missed when traveling in Northern Vietnam.
Besides Ha Long Bay, Trang An scenic landscape complex is also an integrated tourism area including UNESCO world cultural and natural heritages. Every year it attracts millions of visitors, especially foreign tourists. It can be seen that Trang An is the brightest gem in the series of landscapes in Ninh Binh.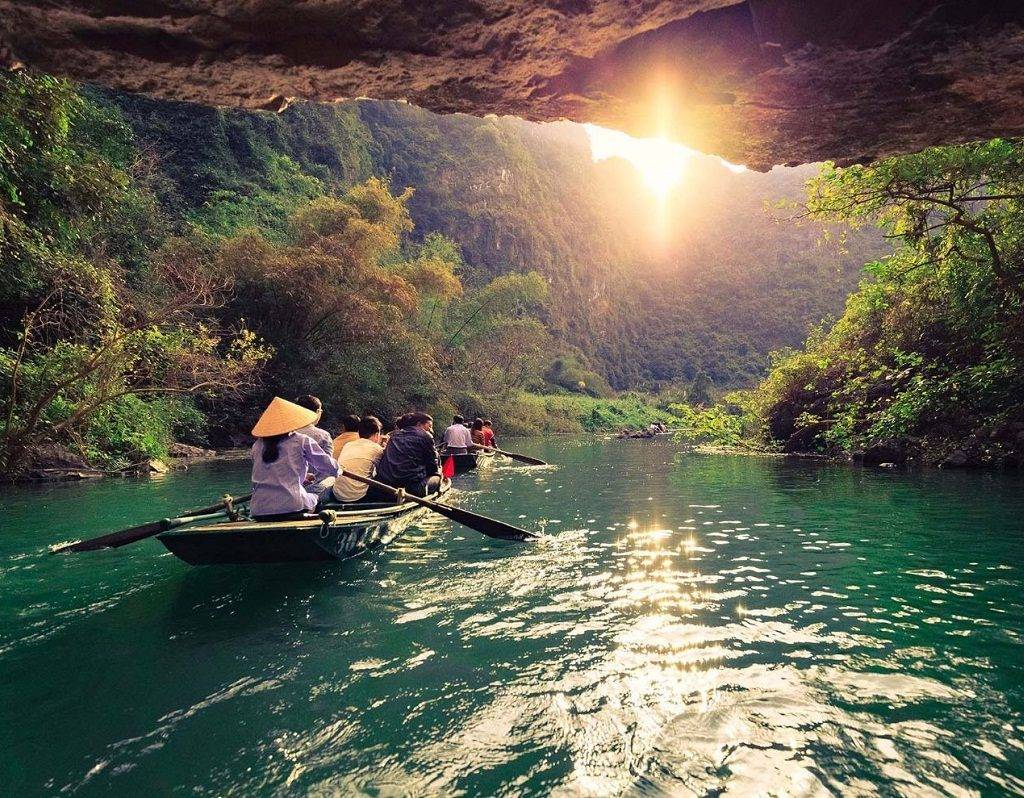 What is the best time to visit Trang An?
The perfect time is from January 1 to March 3 of the lunar calendar because the weather is not too cold. It is clear and cool, and there is no rain. For those who like to look at the golden rice fields, the period from July to September is appropriate.
In June, the weather is sultry and a little rainy.
However, in November and December, the weather is bad due to the rain, so you should avoid going at that time.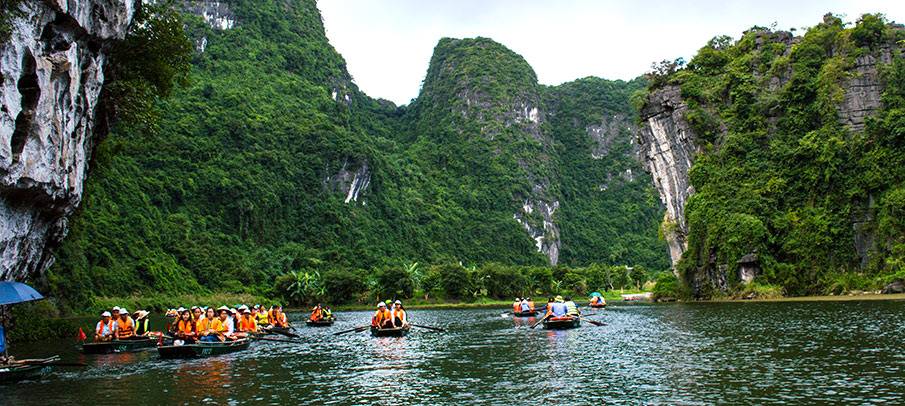 Places to travel in Trang An
The ticket price for Trang An is 200.000vnd for adults and 100.000vnd for children. Some attractions can be visited in Trang An are Trinh Temple, Tran Temple, Khong Palace, Dia Linh Cave, Nau Ruou Cave, Ba Giot Cave, etc. (Tip cost: 100,000 VND for the boat driver)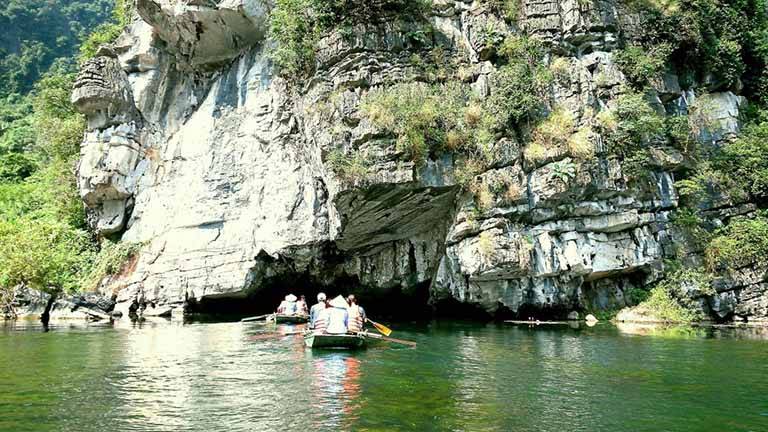 All the limestone mountains, spectacular caves, and beautiful valleys, as well as the intertwined river system, give this place a fairy and lyrical space.
Especially, Trang An has nearly 50 caves crossing rivers, which is like the trigrams. Trang An was also chosen as the set for the famous movie " Kong: Skull Island ". This is now considered a highlight to make this World Heritage become more and more appealing to domestic and foreign tourists.
Some pictures of Trang An: