HO CHI MINH AO DAI MUSEUM AS "MINIATURE HOI AN"
Ao Dai Museum is located in District 9 in Ho Chi Minh City. Visiting this place will make you feel like you are in Hoi An Ancient Town.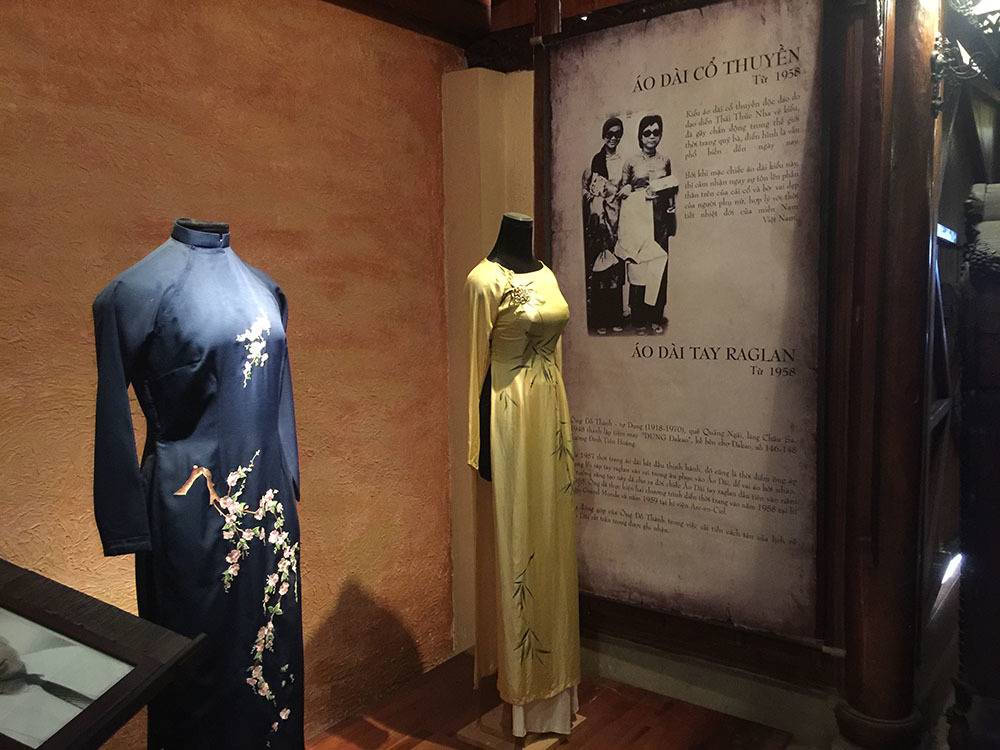 Ao Dai Museum appears from the original ideas and meticulous creations of artist and designer Sy Hoang for over 10 years on the basis of Long Thuan garden house. This is a private museum with traditional architecture and meditation – tranquil colors.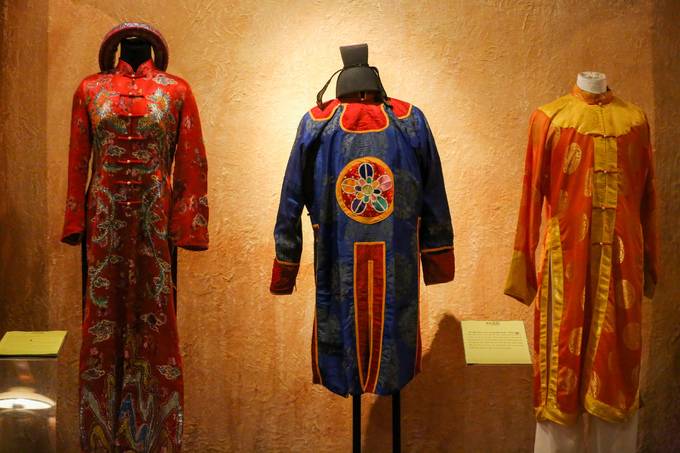 After 10 years of raising the idea, the painter – designer Sy Hoang built the Ao Dai museum with the desire to honor Vietnamese values. Also, he wants young people and tourists to have a more detailed view of Vietnam's national costume. He inaugurated the project on January 22, 2014. This is the 12th museum in the city and also one of the 2 private museums.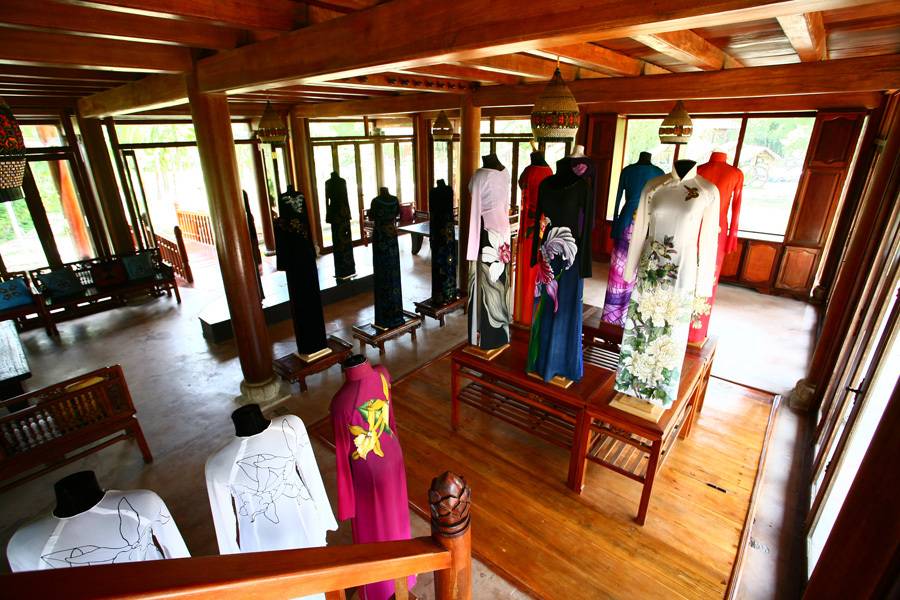 The museum is about 200 m2, designed in the style of a longhouse with wooden frames and yin-yang roof tiles. It displays about 150 samples of Ao Dai.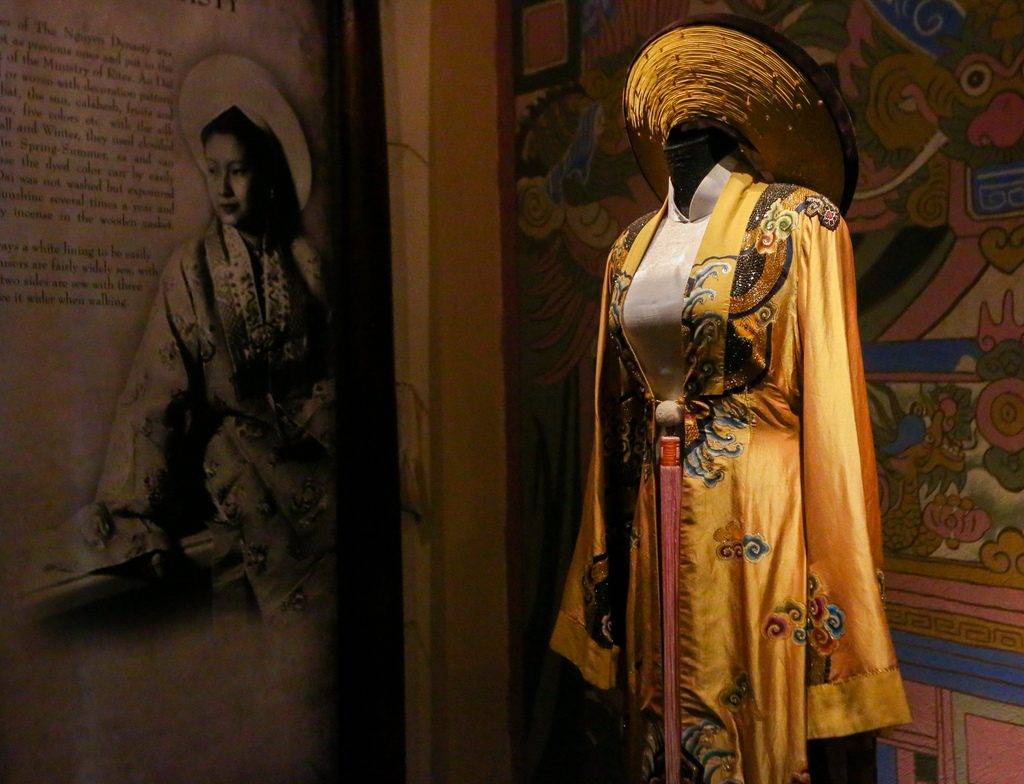 Visitors will have the opportunity to learn the origin and the development of the Ao Dai through each historical period. At the museum, the Ao Dai displays in chronological development order: the four-part Ao Dai in the seventeenth century, the five-body Ao Dai in the eighteenth century, the Ao Dai of the Nguyen Dynasty in the 19th century.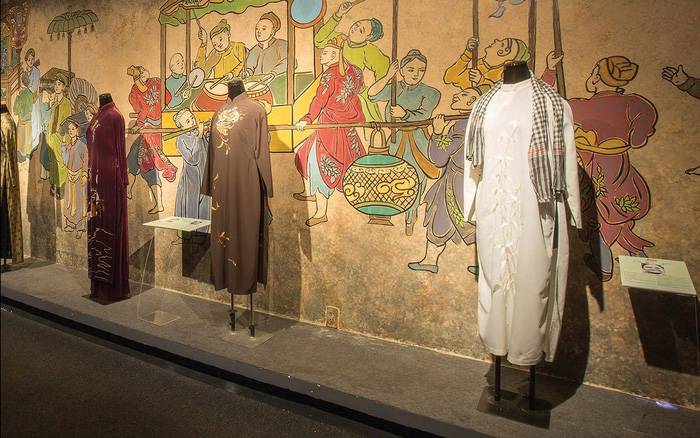 **The ticket price**
Adults: 50,000 VND (about 2.5 US dollars / 250 yen).
Student: 30,000 VND (about 1.5 US dollars / 150 yen). However, remember to bring your student card.