THE DO SON BUFFALO FIGHTING FESTIVAL
The Do Son buffalo fighting festival, also known as the bullfighting, is an old convention from ancient times of fishing villages in Do Son and Hai Phong. The festival takes place annually on the 9th of the Lunar August and officially became the national intangible cultural heritage of Vietnam in 2013.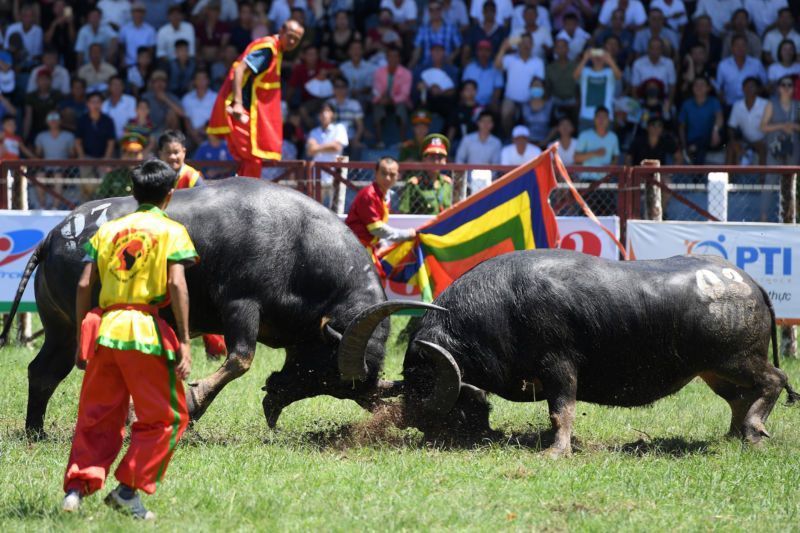 Buffalo fighting festival, as well as many other festivals, have two parts, the ceremony, and the activities.
All villages whose fighting buffaloes have to bring them to the ceremony. The fighting Buffalo after being worshiped will be called "Mr. Buffalo", a symbol of spirituality, belief, and desire of the people there. The procession of "Mr. Buffalo" happens with the palanquins, flags, and music full of Vietnamese national identity.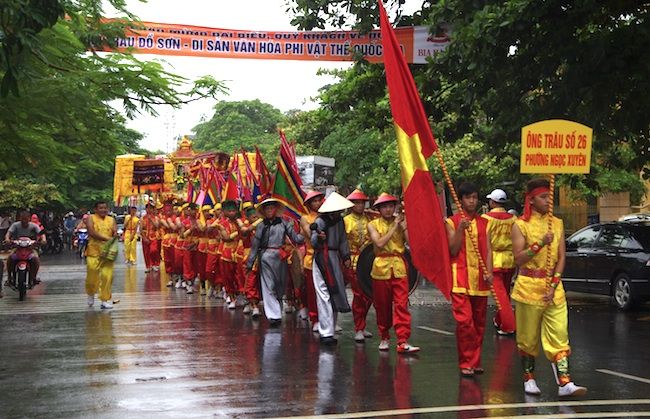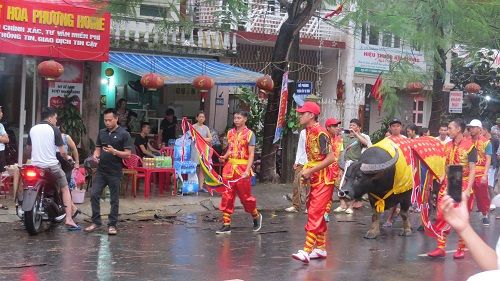 The activities begin with the dance performed by 24 men of the village. The drums and the trumpet sound create the atmosphere in the yard to urge the "buffalo" to compete more fiercely. In the flag dance, the flags are swung up and down strongly, rhythmically, sometimes intertwine like two armies fighting. All of this represents the bravery of people in front of the sea.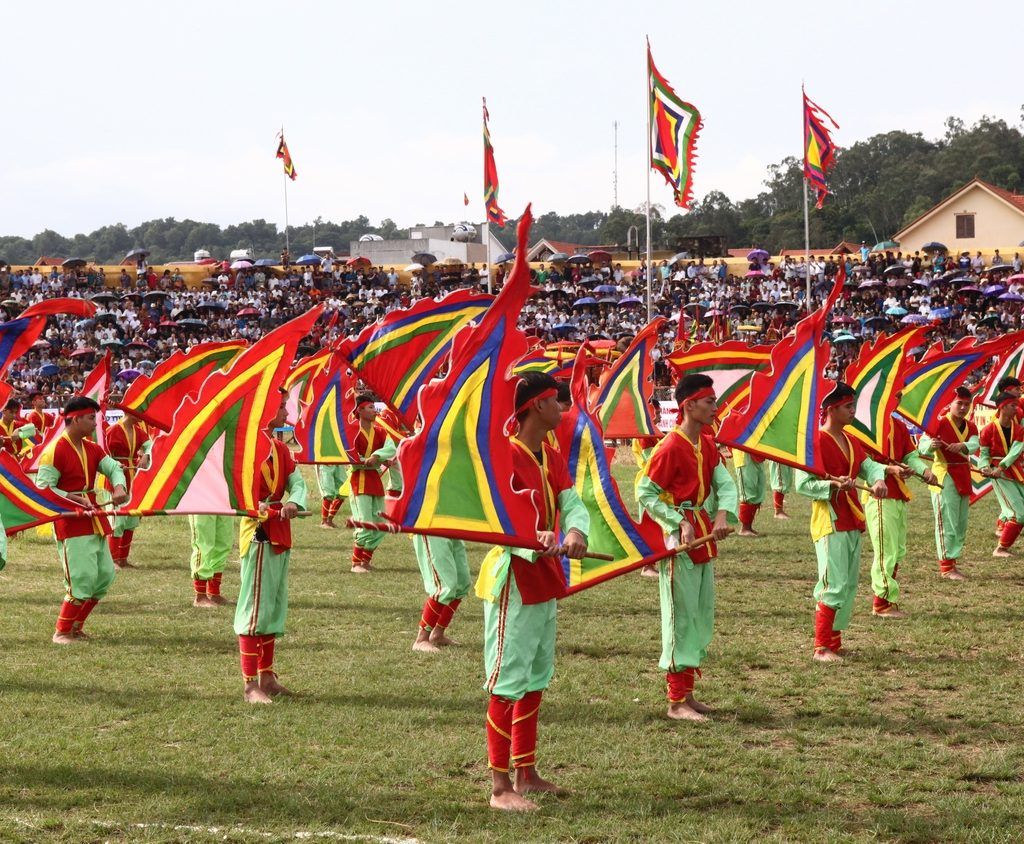 When the sound of gong starts, "Mr. Buffaloes" come into the battle. Two buffaloes immediately rushed to each other.
When the winner is finally defined, the scene of "collecting Buffalo" also takes place very attractively and those buffaloes will be ranked.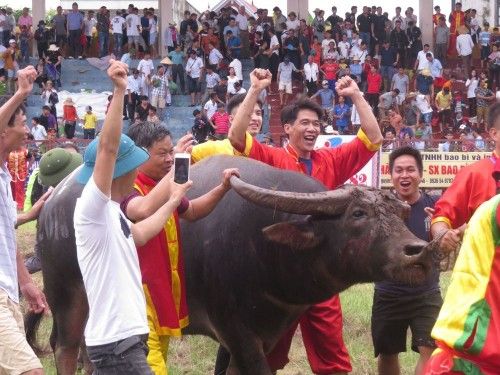 According to the ancient concept, if any village has the winning buffalo, that village will have lots of luck and peace in the year. Everyone is safe during the journey to the sea. And more specifically, whether winning or losing, after the festival, all buffaloes will be killed to sacrifice heaven as a pray for the next perfect harvest. It is also believed that if you eat buffalo meat at the festival, many luck will come to you.

The buffalo fighting festival brings the spiritual culture of the coastal people, contributing to creating a very unique style for a coastal area.

Let's join the Do Son buffalo fighting festival to learn more about the culture of Vietnam!