THE SPECIAL CAFÉ ON THE TREE IN CAN THO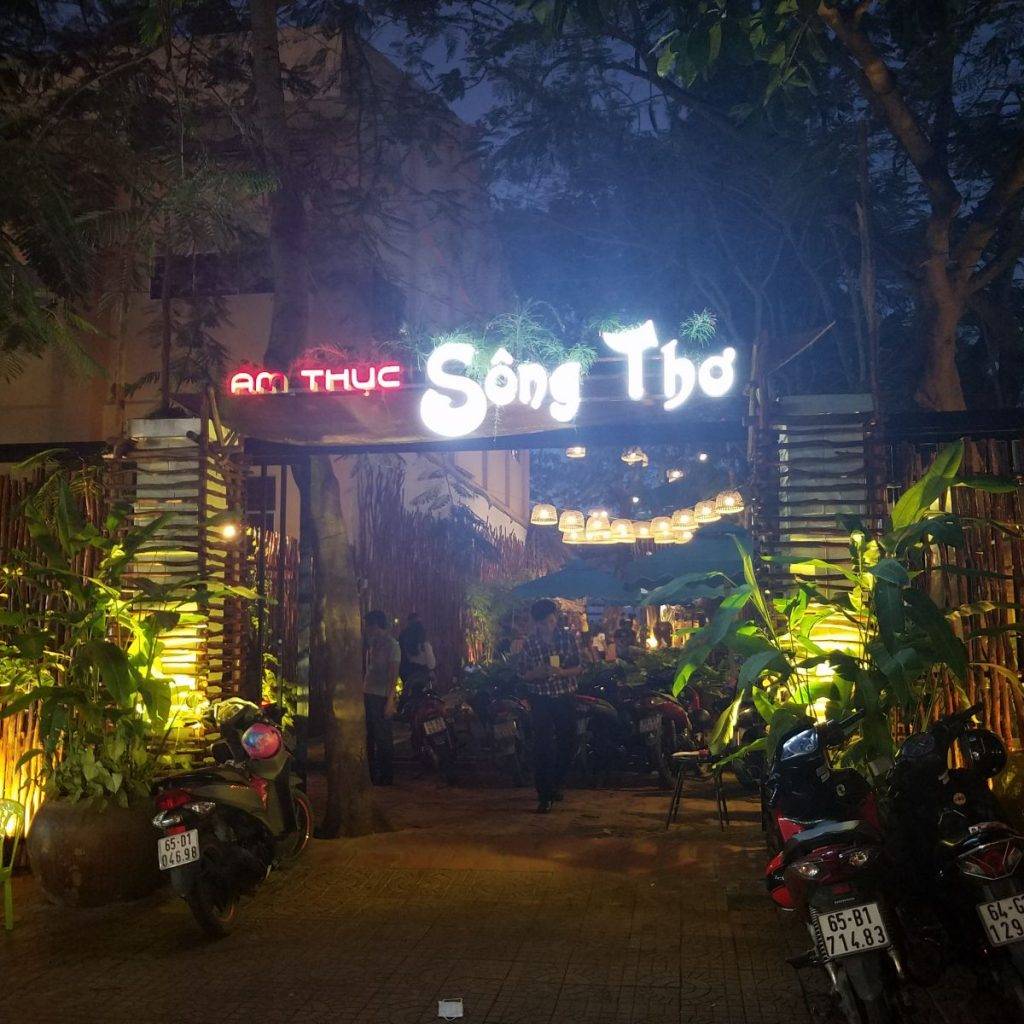 Song Tho cuisine in Ninh Kieu district is a new rendezvous for young people as well as tourists coming to Can Tho. Favorable location and unique design help this place attract customers.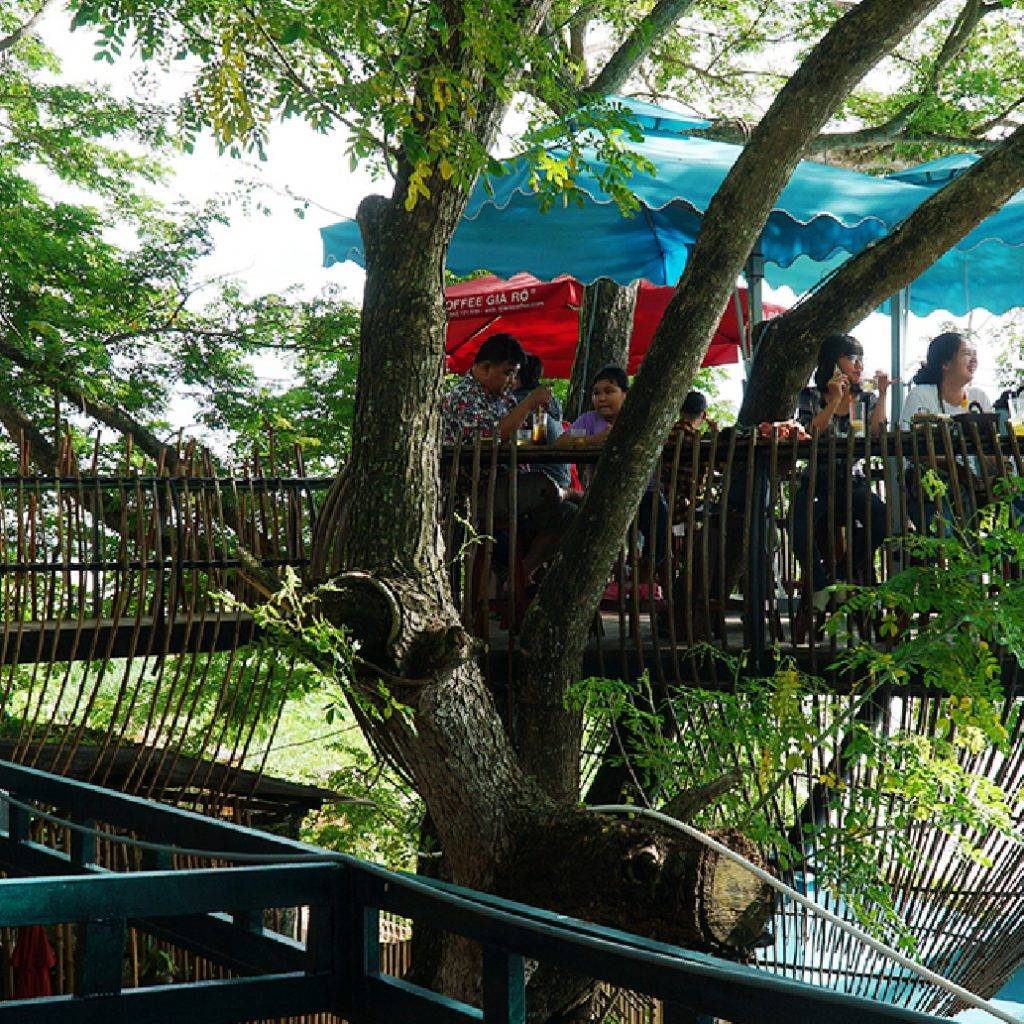 The shop, located in the cuisine area of ​​Song Hau Park, has long been considered as one of the ideal check-in places for tourists in the so-called area Tay Do. The coffee shop owns an airy space with an immense Hau river view. If you want to find peaceful scenery or relax with friends and relatives, then this place is for you.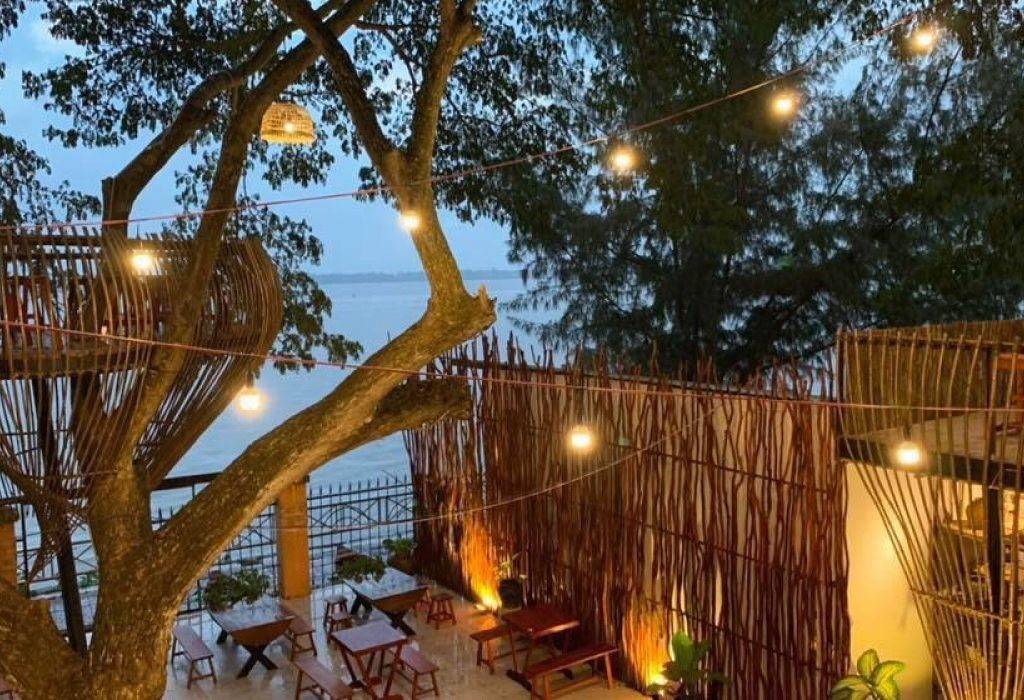 The highlight here is that the bamboo arches interwove like bird's nests among tree branches and foliages on the calm Hau river. Coming here, you do not have to worry about safety because the steel bearing frame completely supports this work on the tree. This is precisely the lush background of your valuable travel photos in Can Tho.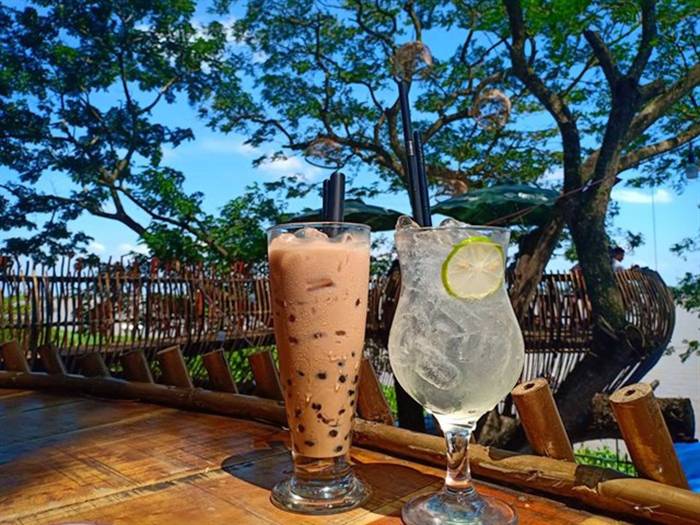 The menu is quite diverse, with many dishes and drinks from traditional to modern ones. You can find a relaxed breakfast here — the food at the shop costs from 20.000VND (about 1 US dollar / 100 Japanese Yen).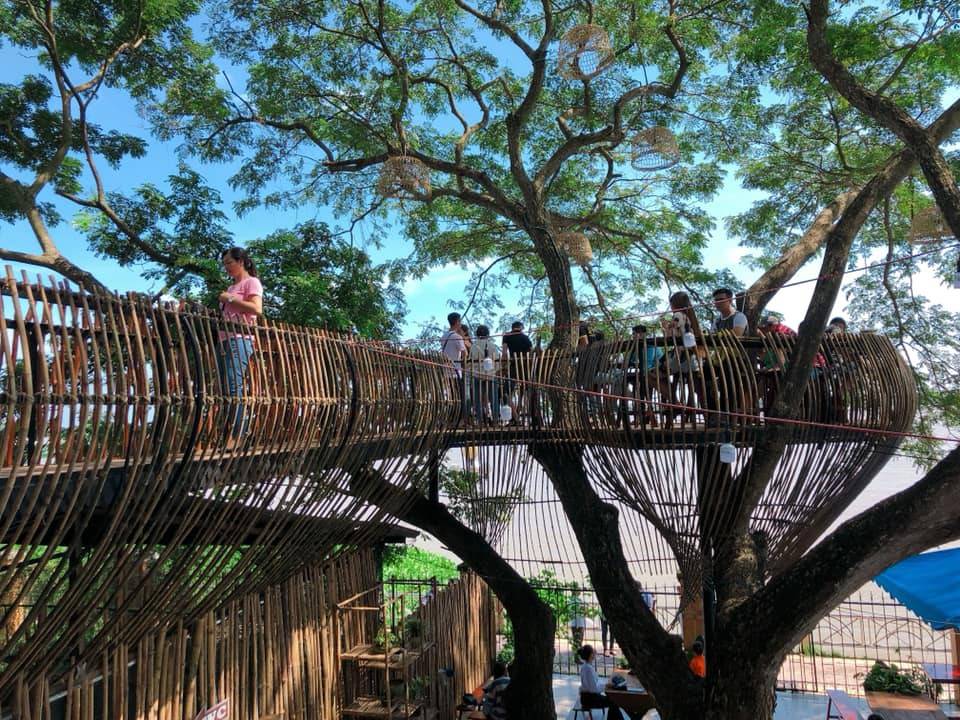 Besides the outstanding architecture, every corner of the shop can also become an ideal check-in point. Walkways, tables, chairs, and shelves are all made of bamboo and wood. Many visitors enjoy the unique tables simulating the image of a boat in river regions.