GOLDEN BRIDGE – A FLOATING SILK IN THE SKY OF DA NANG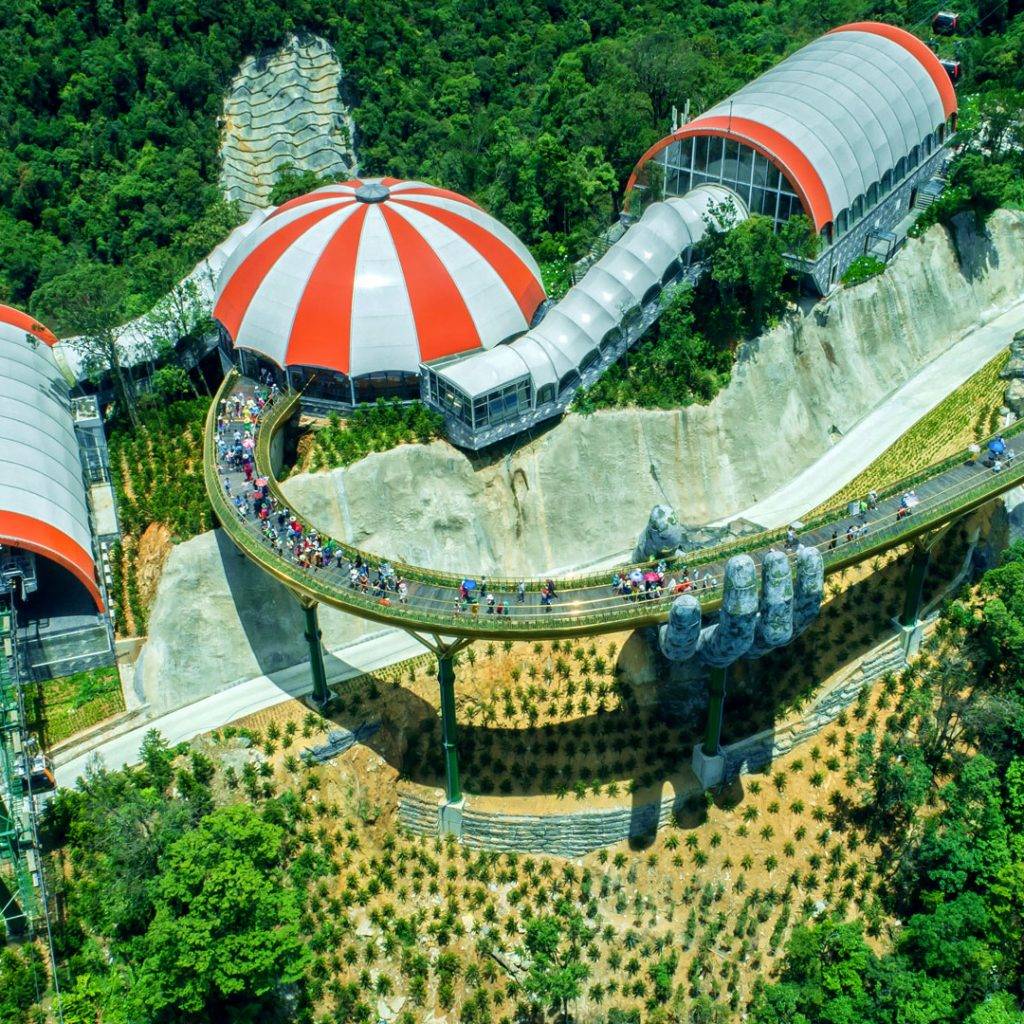 Having been famous for the beauty like a fairytale land, Ba Na Hills now causes a "fever" with the Golden Bridge supported by giant hands. This is a destination tourists should not miss when visiting Da Nang.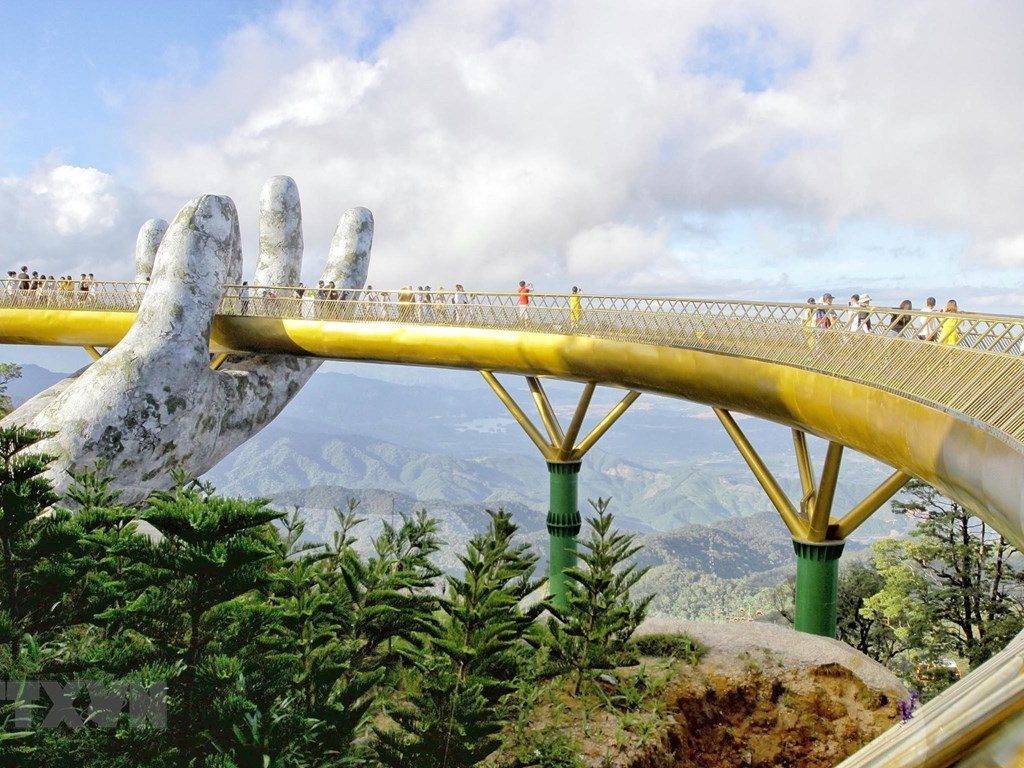 With a length of 150 meters and a height of 1414 meters above sea level, Golden Bridge creates a path in the middle of the sky among mountains. Standing on the giant mossy stone hands, visitors can admire the primeval forests stretching far away and the panoramic view of beautiful Da Nang.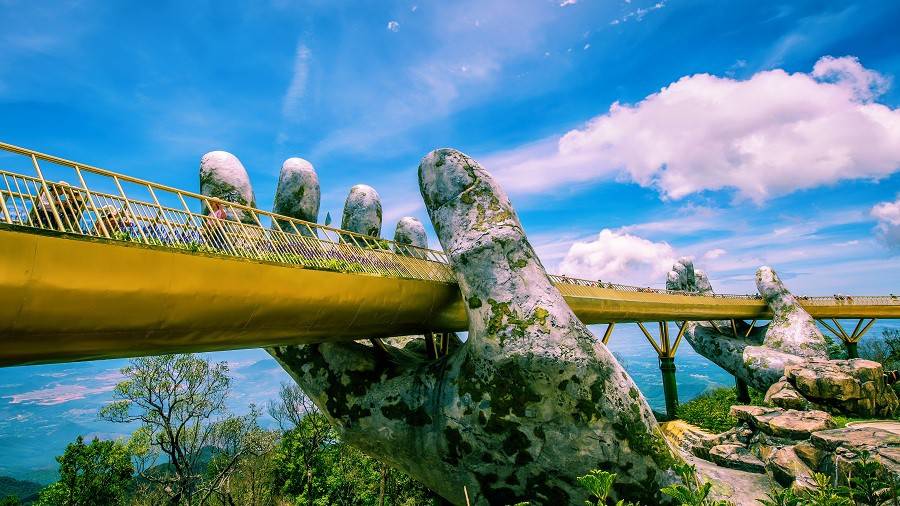 This majestic bridge was designed by TA Landscape Architecture. According to the representative of the company, the Golden Bridge was built for about one year. The frame of two giant hands was set up first, then covered with steel meshes before finally finished by fiberglass, and added the layer of moss to create the ancient look.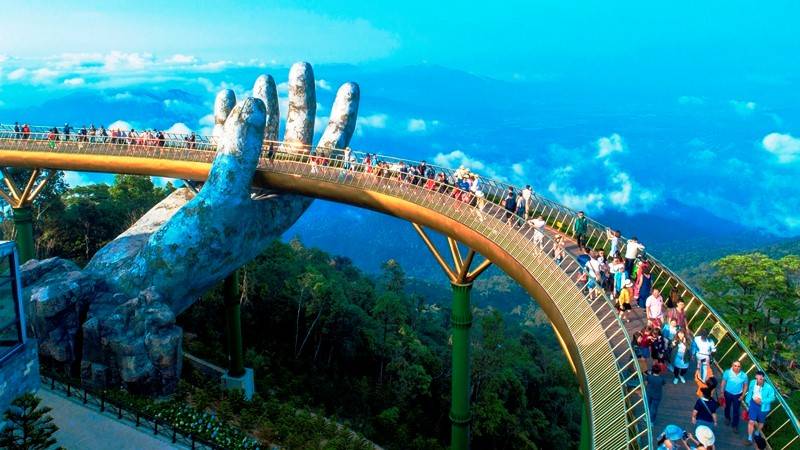 Nestled in the middle of the mountain, the Golden Bridge looks like soft golden silk suspended in the blue sky and white clouds. What makes the bridge even more special is the giant supported hands. As you stand on the bridge, a gorgeous natural scenery will appear before your eyes, including white clouds, stupendous green mountains with the cool breeze like blowing you to a peaceful and dreamy place.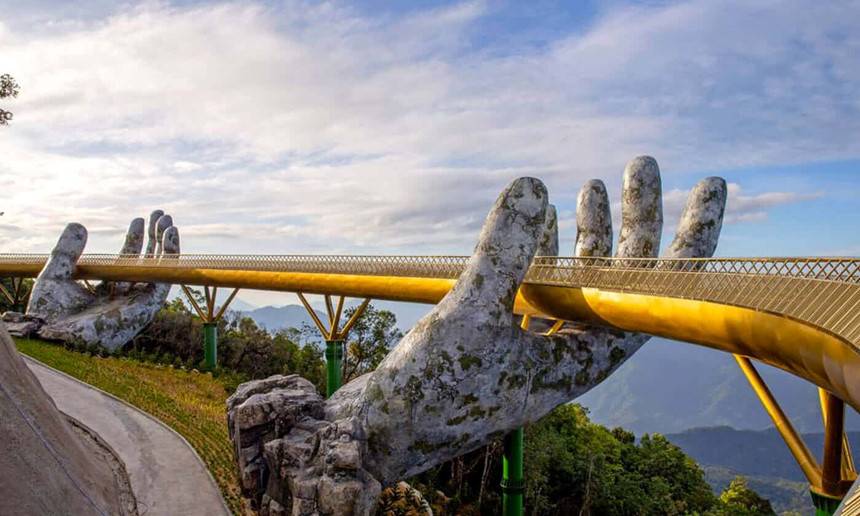 Although newly opened as a tourist area in June 2018, Golden Bridge has attracted a lot of visitors. This place is not only an ideal place to relax but also a paradise for young people to comfortably take great photos for life.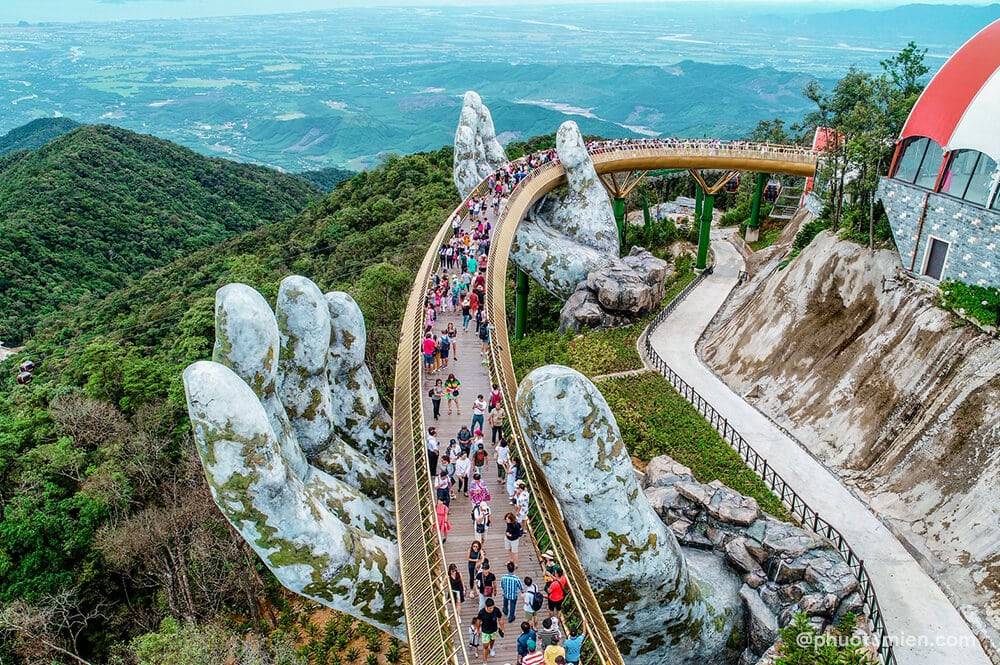 Golden Bridge is hugely an excellent highlight among the beautiful landscapes of Danang – the most livable city in Vietnam.