TRIP TO SOUTH PHU QUOC
South Phu Quoc (South Phu Quoc) is the southern part of Phu Quoc Island. Traveling to the South Phu Quoc Island on this summer day will be an appropriate choice for those who love sea activities.
1. How to get to South Phu Quoc?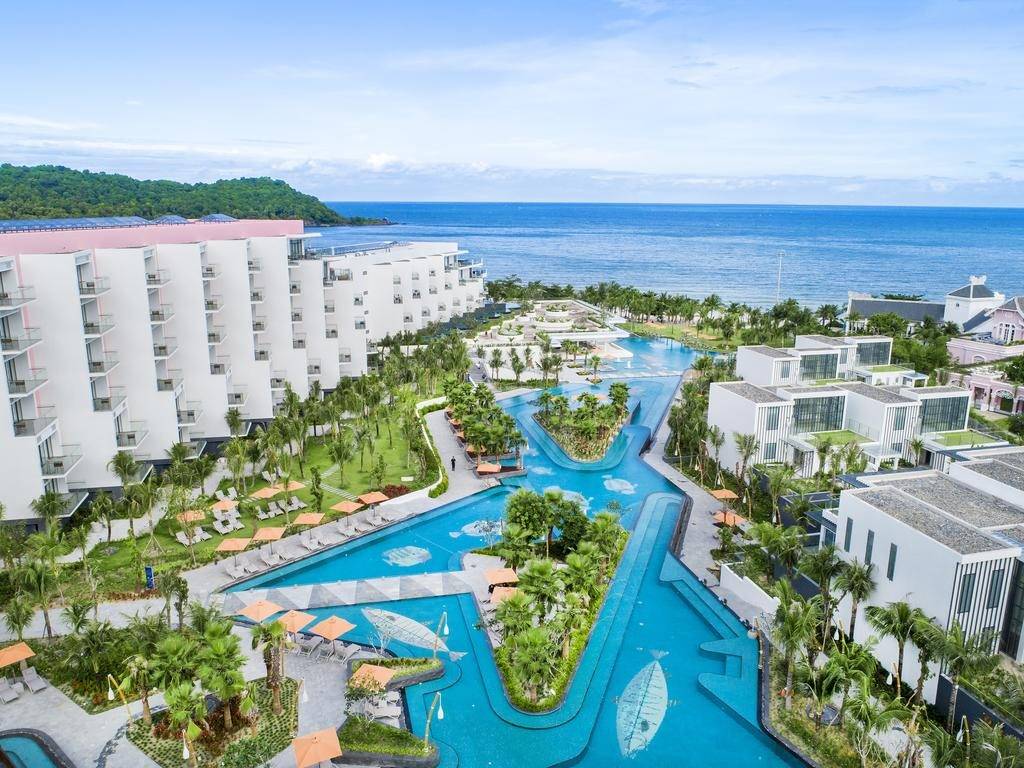 South Phu Quoc, with the capital of An Thoi town, is where there are many majestic beaches, such as Bai Kem, Bai Sao, etc., as well as pristine islands that when standing in front of its beauty, you are speechless. It makes you feel like heaven is ahead.
South Phu Quoc is also famous for its relics and spiritual destinations, such as the historical relics of Phu Quoc Prison, Truc Lam Ho Quoc Zen Monastery, Fairy Well – Throne King (Gieng Tien – Ngai Vua), etc.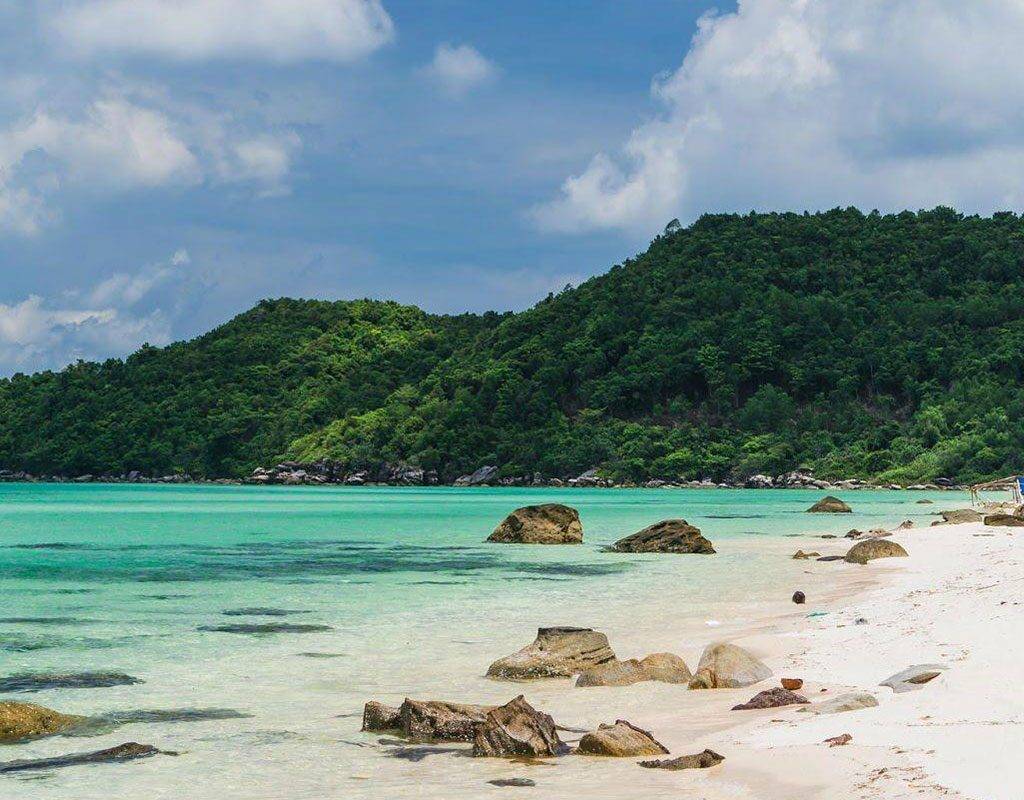 From Phu Quoc airport, visitors can catch a taxi, motorbike taxi, or rent a motorbike to drive to An Thoi town, where many hotels and restaurants are concentrated. If you take a taxi, it will only take you about 30 minutes to move with the cost of 320,000 – 350,000 VND (about 15-16 US dollars/ 1600-1750 yen), depending on the 4-seat or 7-seat vehicle.
2. When to go to South Phu Quoc?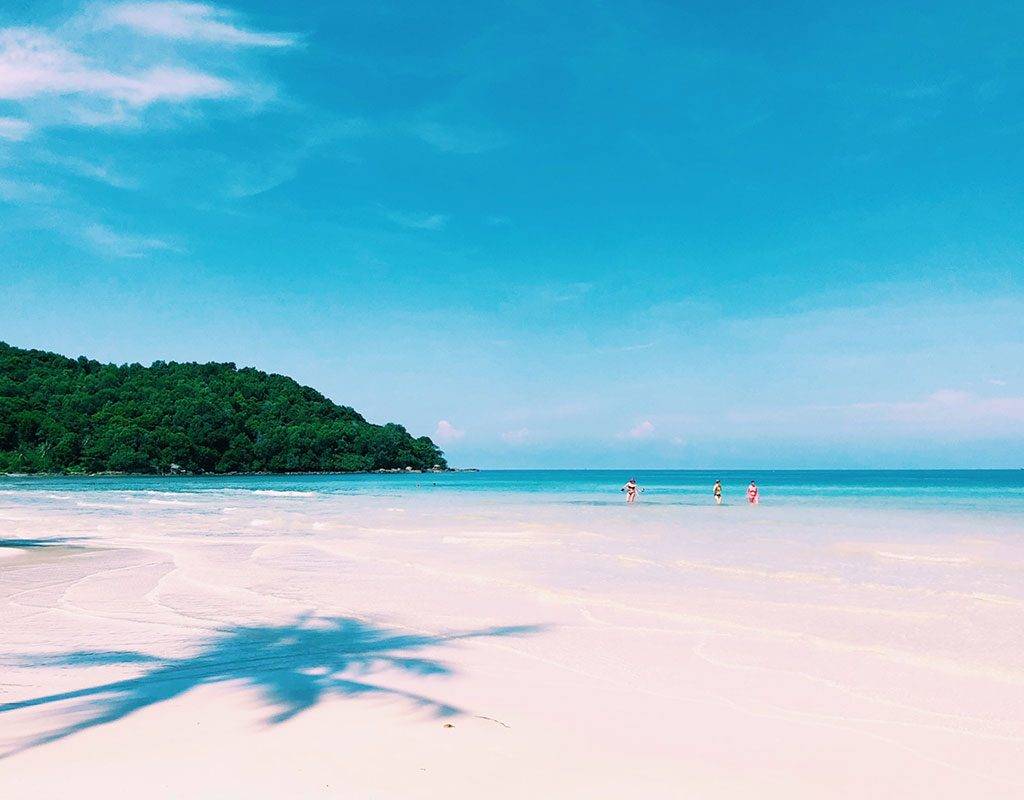 You can go to South Phu Quoc anytime you want, because the island is sunny all year round, and the weather in four seasons is clean. Summer travel time is from the end of May to October, which is also the rainy season. However, this is an ideal time for you to explore streams full of water, primeval forests with rich vegetation, abundant seafood at very affordable costs.
The most beautiful period to going to South Phu Quoc is from November to April. This is when the sky is clear, and the sea is calm, very suitable for scuba diving and canoeing/boat trips to explore the islands.
3. What to eat in South Phu Quoc?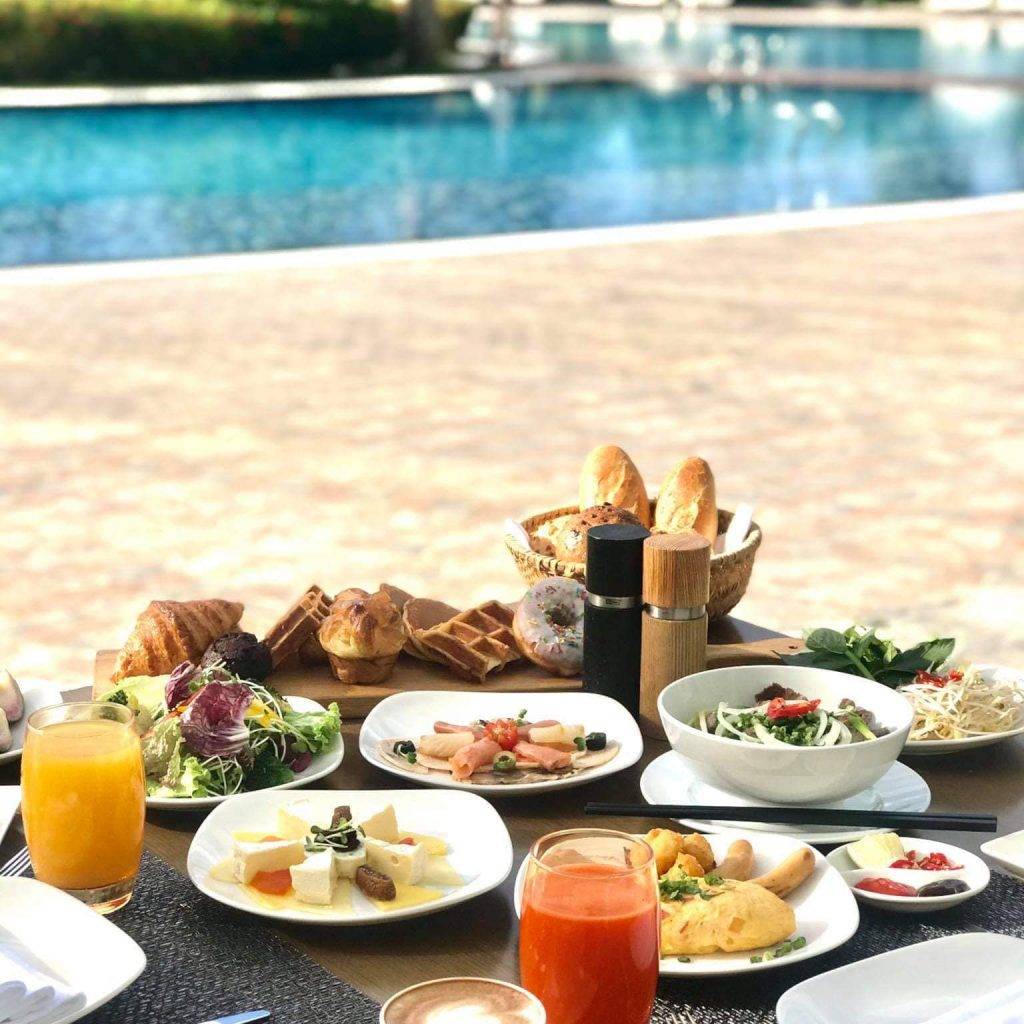 If you want to eat delicious but cheap food, you must go to South Phu Quoc. The must-try dishes here are herring salad, cobia – King of Oriental fish hotpot with the extremely affordable price.

In particular, the South Island has many famous goat meat shops, in which locals like De Ngon restaurant at 447 Nguyen Van Cu, Quarter 6, An Thoi, Phu Quoc. The average price per person is about 200,000 – 300,000 VND (about 10 – 15 US dollars/ 1000-1500 yen). More luxurious and professional is Phung Hung Restaurant (60 – 62 Nguyen Van Cu), serving from Eurasian food to a variety of drinks.
Some restaurants selling snacks are Ms. Loc eel porridge at 23 Chuong Duong (open from 5 pm to 12 pm) or Che Phuong restaurant (107 Nguyen Van Cu), also recommended by An Thoi people.
An Thoi Port is the seafood granary of the South Island, then whoever loves to go to the fish market early in the morning should come here to admire happily the small boats filled with fresh fish, crab, shrimp, etc. You can buy seafood here, then have the restaurants in the hotel cook for you. But tourists often like to go fishing port to buy seafood as a gift.
4. What to play in South Phu Quoc?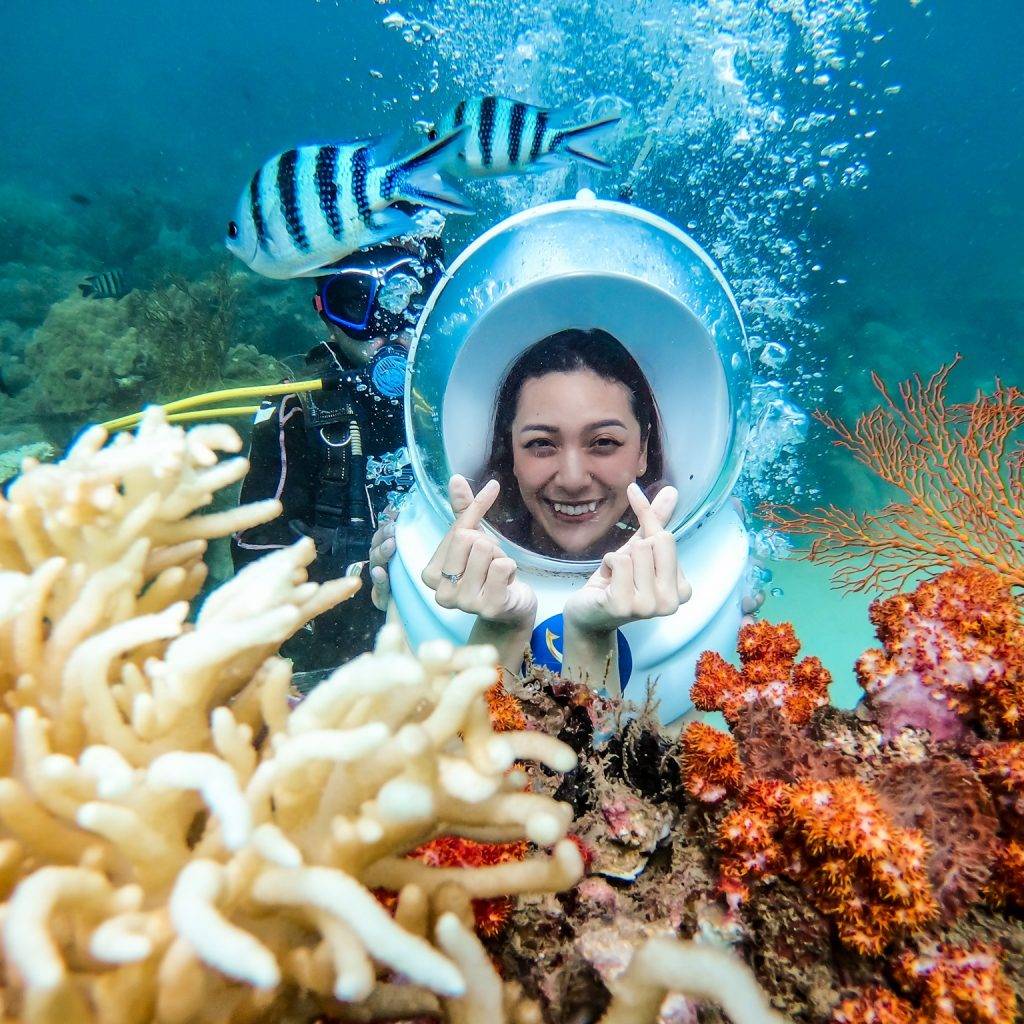 An Thoi archipelago attracts tourists with many small pristine islands and the emerald green water. Tourists can book a tour to travel to 3 or 4 islands by canoe or large boat with the cost ranging from 850,000 VND – 1,200,000 VND / person in groups (about 40 – 55 US dollars/ 4250 – 6000 yen).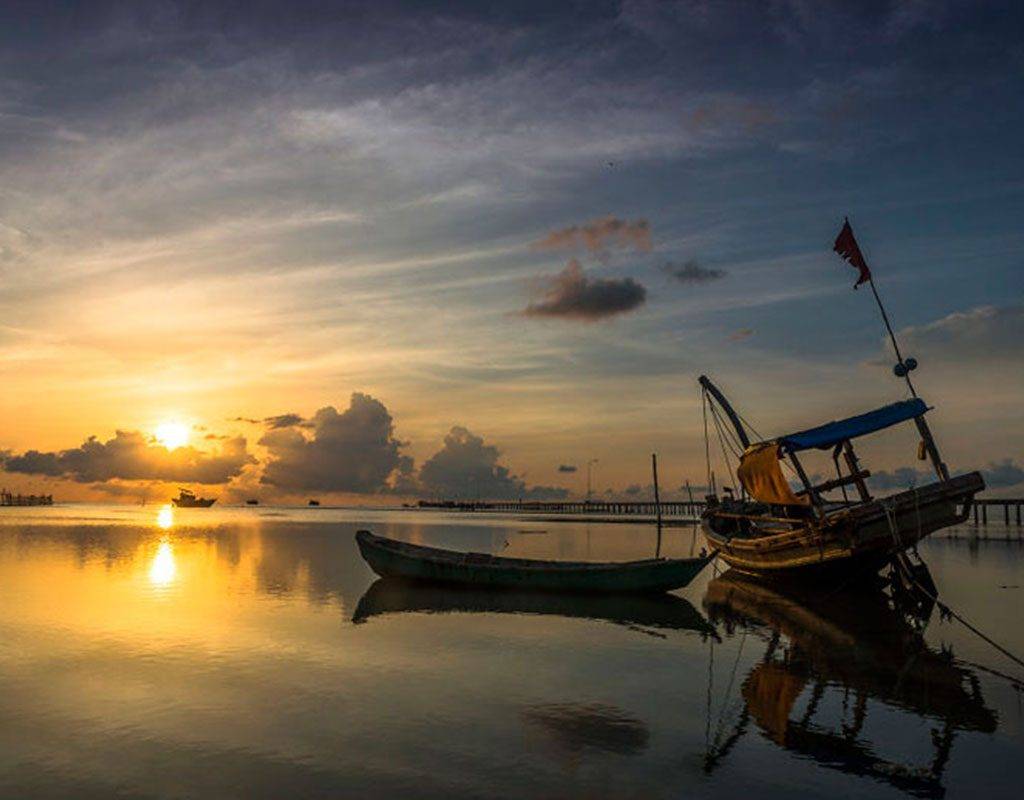 Tour itinerary includes sightseeing, swimming at Hon May Rut Trong, May Rut Ngoai, and Hon Mong Tay – one of the most beautiful beaches in Phu Quoc, snorkeling, and watching corals at Gam Ghi Island with abundant coral reefs and 17 species of hard and soft anemone. Tours usually depart from An Thoi port, and the tour will last for more than half a day.
Visitors can also experience the world-class cable car connecting An Thoi to Hon Thom and book a tour to discover the neighboring islands originating from Hon Thom.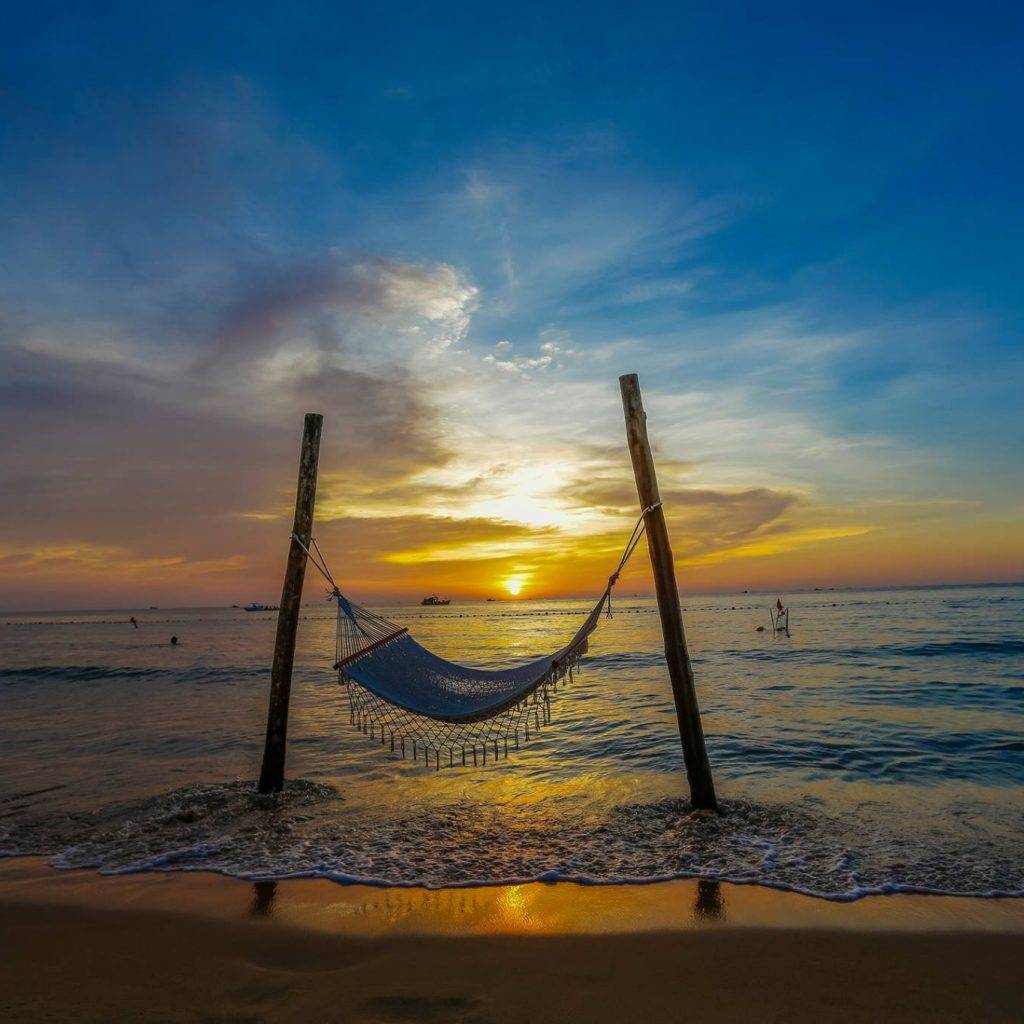 Taking the cable car to see Phu Quoc Island from above is now an experience that any tourist to Phu Quoc cannot miss. From above, we can see South Phu Quoc so beautiful and breath-taking that there is no Maldives or Bali that can compare with it.
Leaving the cable car, you can come to Sun World Hon Thom Nature Park with various new games on the beach, such as floating houses, kayaks, surfing, scuba diving, or simply swim in White Sand Beach with crystal clear water. That is enough for all day long.