10 EXCELLENT EXPERIENCES ONLY AT BA NA HILLS
Ba Na Hills is a resort complex combining the best entertaining location in Da Nang City. Endowed with majestic landscapes, a great climate, fresh atmosphere, Ba Na Hills is also known as the fairy-tale place of Vietnam where anyone wants to come at least once in a lifetime.
1. Experience the four-season climate in a day
Located at an altitude of 1,487 m above sea level, the fairy-tale Ba Na Hills has a cool climate all year round. Coming here, you can experience four seasons in just one day. The morning is gentle with the atmosphere like in spring; the afternoon is bright as the summer, the afternoon is chilly as the fall and the night is as cold as winter.
2. Enjoy Ba Na Hills landscape by the cable car with two world records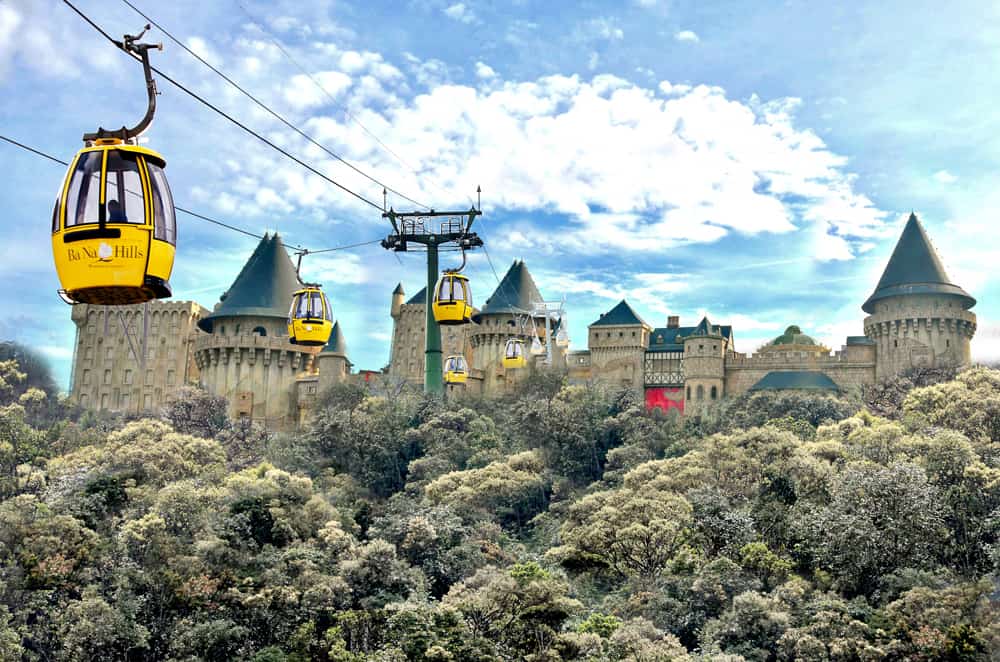 Ba Na Cable Car is one of the 10 most impressive cable cars in the world with 201 cabins. There are five cable car routes: Suoi Mo – Ba Na, Debay – Morin, Toc Tien Waterfall – L'Indochine, Hoi An – Marseille, Bordeaux – Louvre. In particular, the route Toc Tien – L'Indochine is the longest single cable car system in the world, also the cable car with the difference in height between departure and arrival stations in the world. The cabins are various in colors and spacious inside. From the cabin, you can admire the panoramic view of majestic, dreaming Ba Na Hills. You can also see the pristine forests and beautiful beaches of Da Nang city.

3. Check-in at Golden Bridge – the unique bridge in Vietnam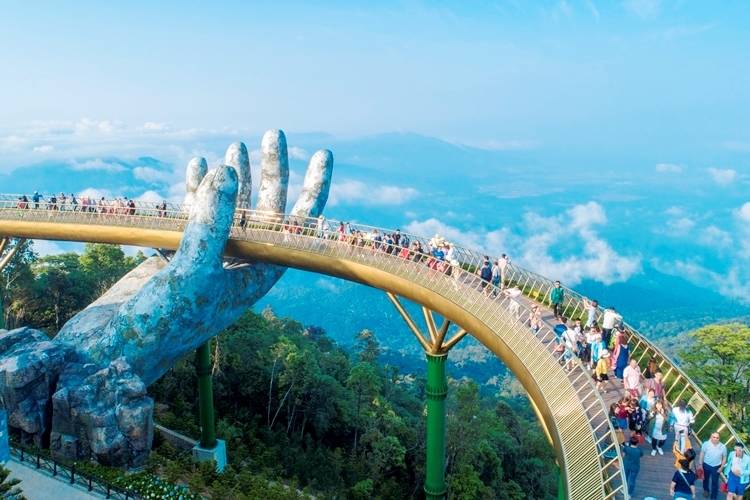 Golden Bridge is located at Thien Nhai garden with an elevation of 1,414m above sea level. The bridge is a connection between the Marseille and Bordeaux stations to take guests from the foothills, or the French village, to the flower garden. Golden Bridge is a new tourist symbol of Ba Na Hills, put into operation in June 2018. You will feel like you are walking among the clouds when you are on this bridge. Moreover, you can see the primeval forests stretching far away and the panoramic view of the beautiful Danang when standing on the Golden Bridge.
4. Have extreme experience at the largest indoor amusement park in Vietnam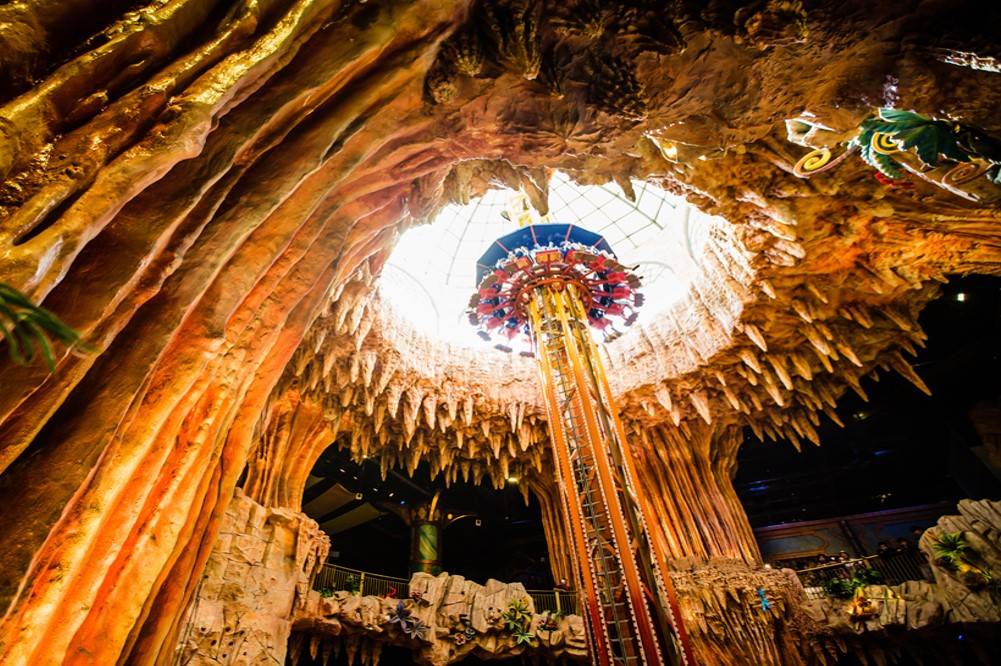 The Fantasy Park has a total area of ​​up to 21,000 m2, which is home to many thrilling games such as adventure climbing, sliding towers, century rotation, car crashing, ghost house, etc. This is an interesting spot for groups of friends. You will be spoiled with 105 the most attractive indoor games for many ages.
5. Discover the largest wax museum in Vietnam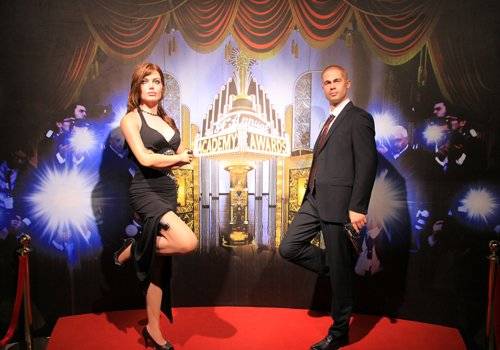 The wax museum in Ba Na Hills includes many famous wax figures around the world in different fields, such as cinema, music, politicians, and sports. All of the wax sculptures here are created by Italian artisans. They stimulate exactly the real persons. The ticket to visit the museum is 100,000 VND / person (about 4.5 US dollars/ 500 yen), and you will be free to take pictures with your favorite wax figures.
6. Visit "Europe village on top of Ba Na"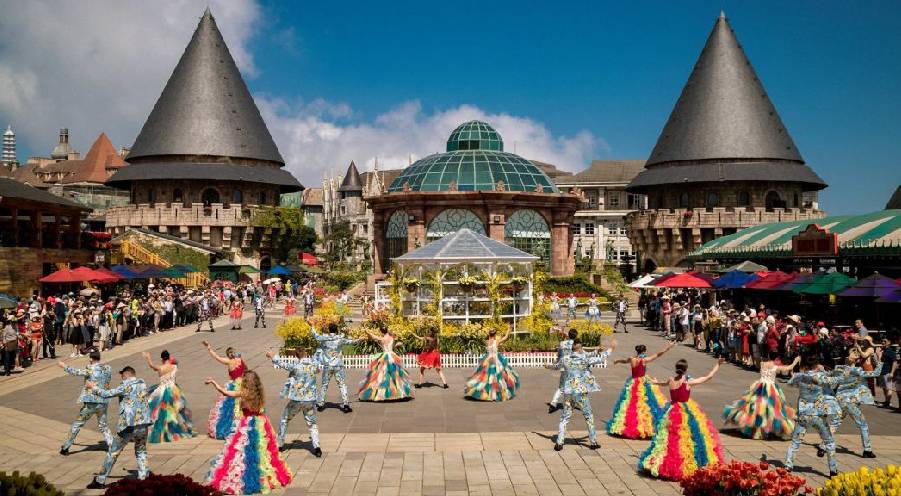 "Europe village on top of Ba Na" is the simile name of the French village – where every corner gives you the feeling of being lost in fairy tales. The French village has ancient buildings, magnificent castles, gothic iron fences, tiled roads, etc., designed by a famous French architect. This is an ideal location for couples to take pre-wedding pictures and also a lovely place for young people to "check-in."
7. Explore 9 gardens in the Le Jardin D'Amour flower garden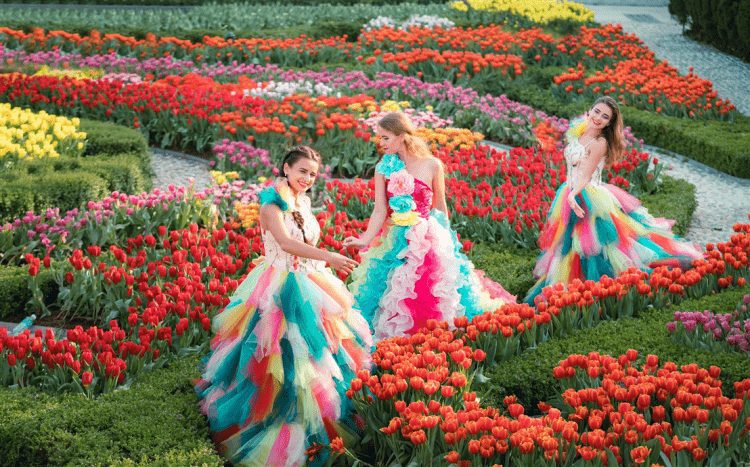 Le Jardin D'Amour has nine gardens associated with nine interesting stories and unique architectural styles. This is also ideal for taking pictures in Ba Na Hills. The nine gardens are: Dream Spring Garden with dreamy purple Arapang in harmony with the warm yellow daylily; Garden of Eden – a meeting point between Heaven and Earth; Mysterious gardens with the tallest tree wall in the world; delicate Uyen Garden; Brainstorming Garden; Mythological gardens associated with Greek gods; Memory garden; Scared Garden and Grape Garden.
8. Taste scrumptious wines in the old Debay cellar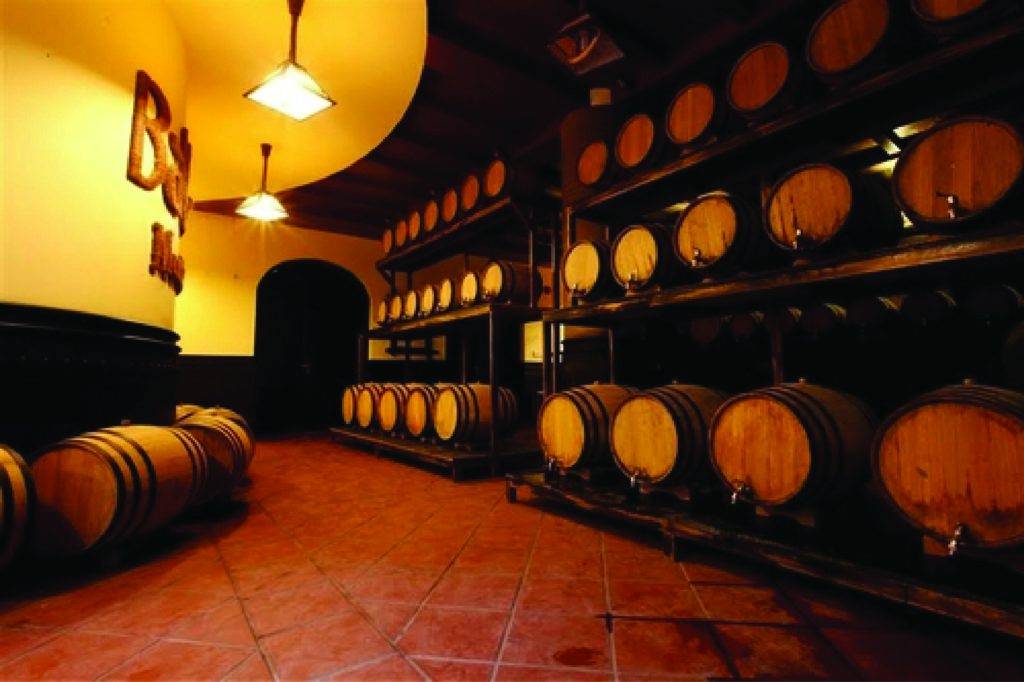 Debay wine cellar is a unique work built by the French in 1923 to store wines. This wine cellar is 100 m long and always kept at a temperature of 16-20 degrees Celsius. It is built of monolithic rock deep inside the cave. This is an exciting place to visit, where you learn about the best wines in the world. Do not forget to try the delicious wine in this cellar because the great taste will make your Ba Na Hills trip even more memorable.
9. Spiritual tourism attraction – Linh Ung Pagoda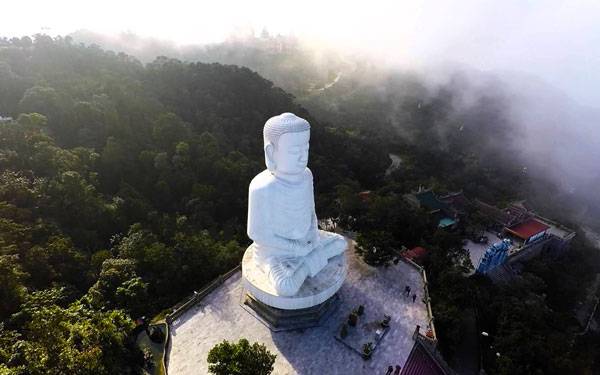 Besides those entertainment works, Ba Na Hills also has Linh Ung Pagoda – one of the three Danang famous pagodas with the same name (Linh Ung Ngu Hanh Son, Linh Ung Son Tra and Linh Ung Ba Na). The pagoda is located in a beautiful terrain at an altitude of nearly 1,500 meters above sea level. In front of the pagoda, there is a special three-leaf pine tree. This is a destination for many Buddhists and those who want to find shelter to calm their minds. Linh Ung Pagoda has a 27m high statue of Guru Shakyamuni meditating on a delicate lotus throne.
10. Try culinary specialties on Ba Na Hills
Enjoying cuisine is a necessary experience on every trip. Coming to Ba Na Hills, you can stop at one of the 4 most famous restaurants below to enjoy the delicious dishes prepared by top chefs.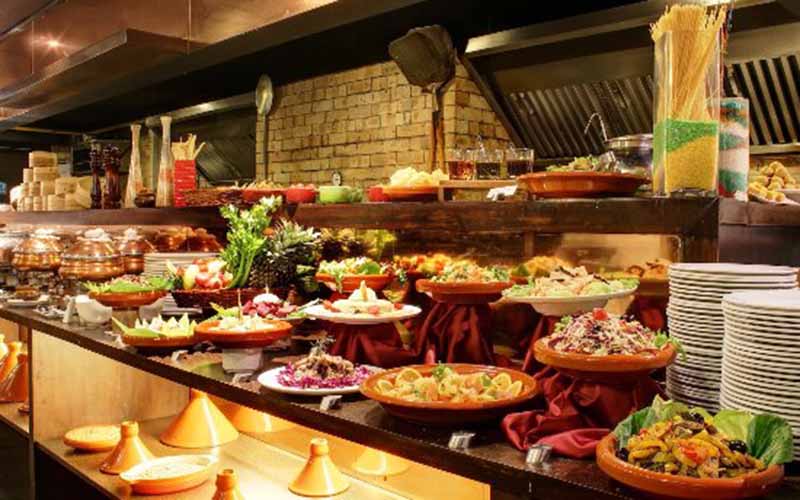 Le Jardin Restaurant specializes in serving buffet dishes with bold marks of the three regions, attractive BBQ parties, traditional dishes such as Hanoi Pho, spring rolls, Xeo cakes, etc. The price is from 225,000 VND/ person (about 10 US dollars/ 1125 yen).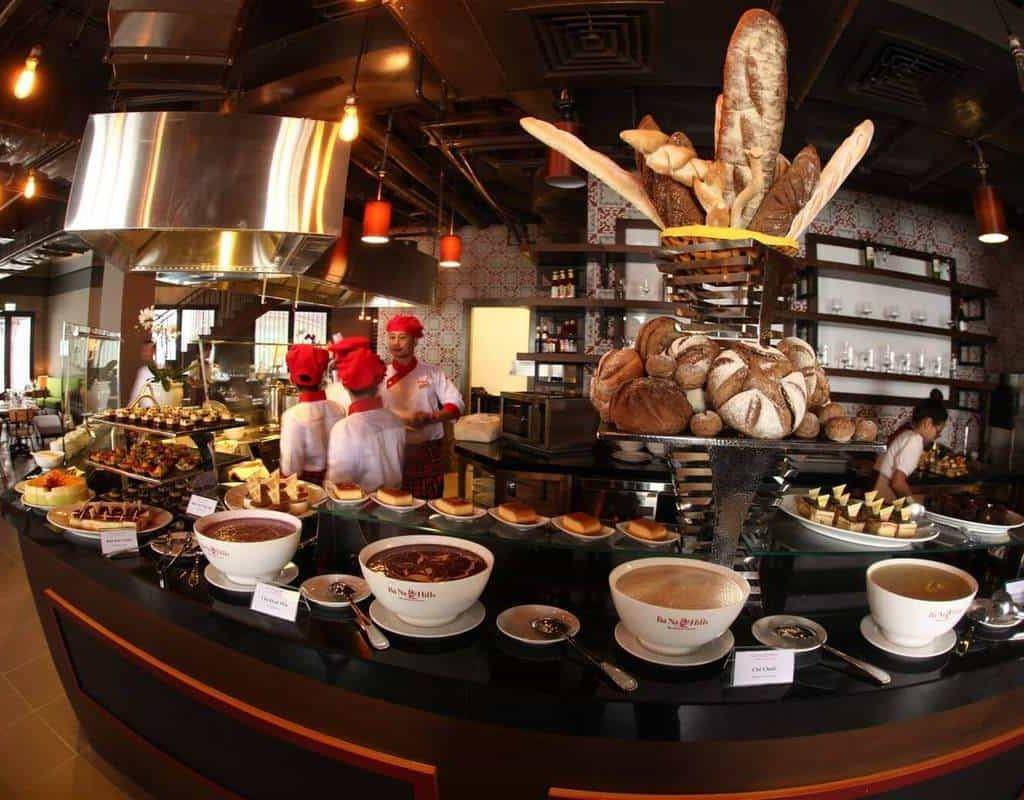 Brasserie Restaurant is a small, gentle, and elegant space with French nature. It specializes in Italian dishes such as pizza, pasta, unique vegetarian pizza, and delicious Korean barbecue taste. Brasserie is the perfect place for private appointments or warm family meals. The price is from 250,000 VND/person. (About 11 US dollars/ 1250 yen).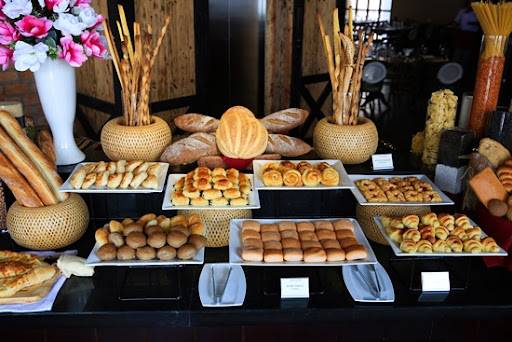 Le Lavande Restaurant has a cozy space, serving three regional specialties at reasonable prices, is a destination to help you feel relaxed after a day of strolling in Ba Na Hills. The price is from 150,000 VND / person (about 7 US dollars/ 750 yen).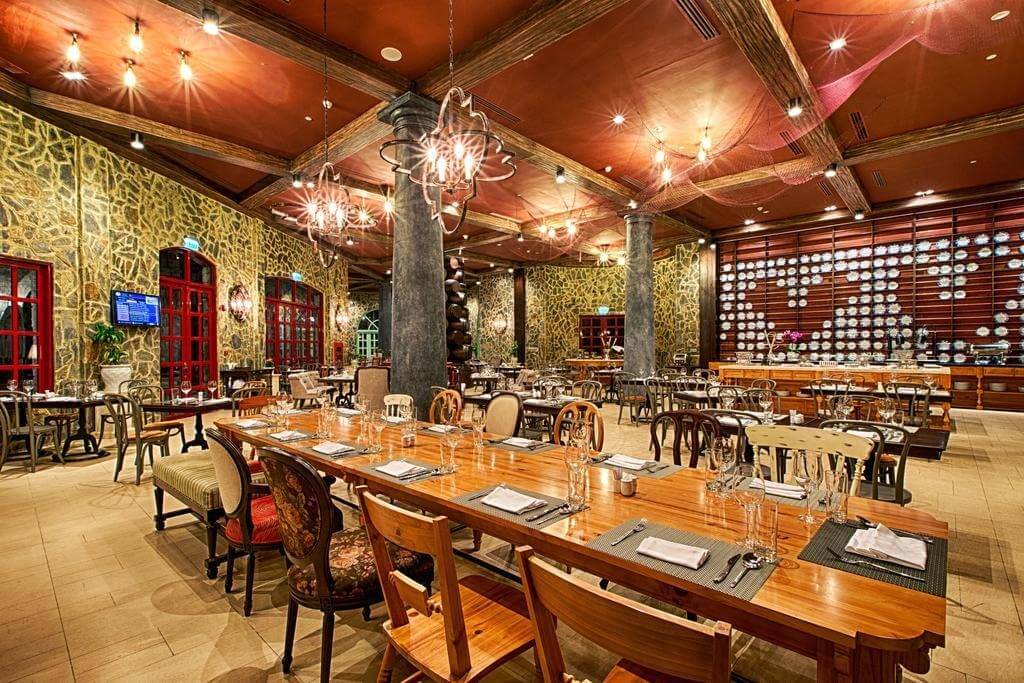 La Crique & Cafe Postal Restaurant's food exudes the taste of romantic Spain. The restaurant serves pizzas, sandwiches, and hamburgers at the cost of 250,000 VND/ person (about 11 US dollars/1250 yen).
In addition, Ba Na Hills is also a destination of countless festivals held throughout the year, such as masquerade, beer festivals, food festivals, etc. Besides, visitors coming here from time to time will also admire the extraordinary art performances, such as Western Radiant, Anh Duong Festival.
**Ticket price to visit Ba Na Hills 2019**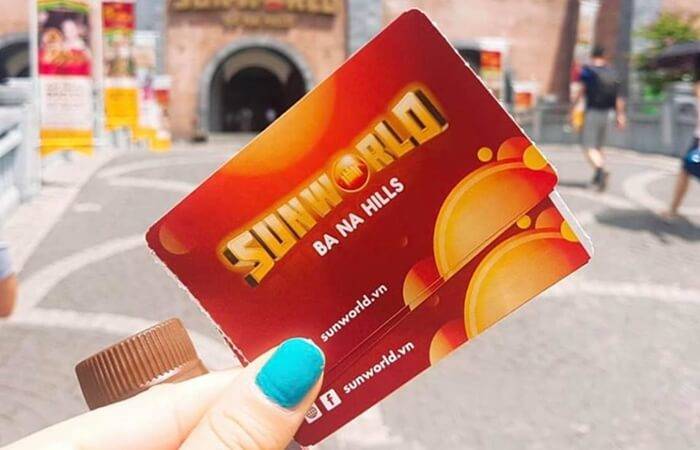 The cable car ticket is 750,000 VND / adult (about 33 US dollars/ 3750 yen), 600,000 VND / child (about 26 US dollars/ 3000 yen). The price already includes cable car tickets, the ticket to Fantasy Park: 105 games and the Legendary knight game (slide), and the train ticket for climbing mountains to visit Debay Wine Cellar, Le Jardin D'Amour Flower Garden, Golden Bridge, French village.
Note: Children over 1.4 m tall apply adult fare. Children under 1 meter tall are free of charge.
Ba Na Hills, "the top tourist destination in Vietnam for 5 consecutive years", promises to bring you wonderful experiences. Discover it now!