BEST PLACES TO SHOP IN HANOI
Buying something/souvenir home is always a right thing to do to complete a trip to new places. It's a good way to keep the memories we have in the new-explored regions. So, if you have a chance to come to Hanoi and want to purchase local gifts, VNITOURIST will recommend you best places to shop in Hanoi today!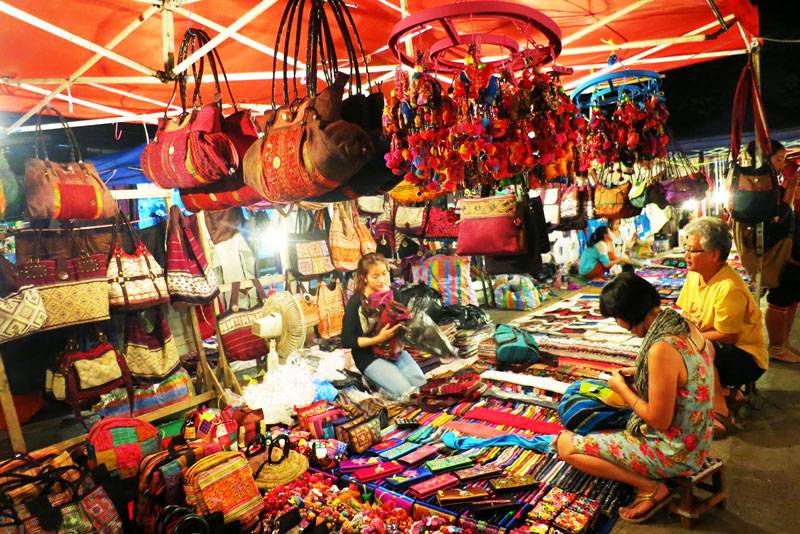 As the capital of Vietnam, Hanoi also has plenty of modern boutiques and crowded shops with diverse products. There are various things you can buy here, for example, green rice flakes, assorted dried fruits, lotus tea, Banh Cha, ceramics and potteries, silk clothing, lacquer paintings, and embroidered clothing. Below are top 5 destinations for you to shop those items.
1. Hang Gai Street (Silk Street)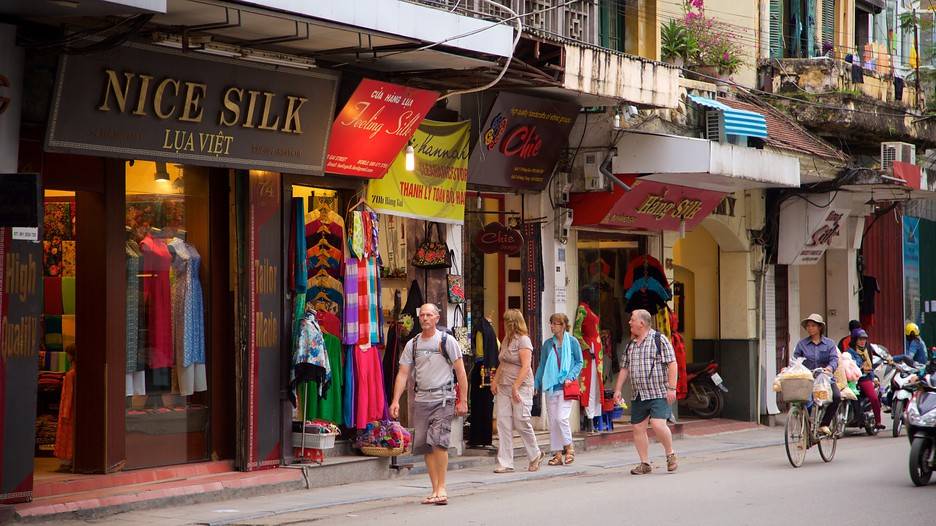 The first name of best places to shop in Hanoi is Hang Gai Street. Coming here, tourist can pick up high-quality, fashionable silk items, such as dresses, apparel and home furnishings, as well as other fashion items. Also known as Silk Street, the entirety of this busy 300 metre-long street is lined with boutiques, tailors and fashion stores. However, two of our absolute favourites on Hang Gai Street are the famous brand Khai Silk and the colourful Tan My Design both offering ready-to-wear fashion. Squeezed in between the high profile boutiques are narrow souvenir shops selling far cheaper – and lower quality – items and some excellent art galleries.
Opening Hours: Daily 09:00 – 20:00
Address: Hang Gai Street, Hoan Kiem District, Hanoi
2. Dong Xuan Market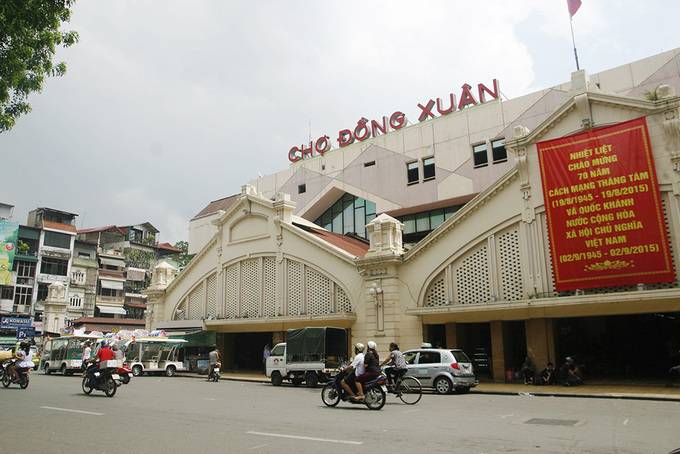 Dong Xuan Market is the largest market in Hanoi and has a wide array of products for sale over four floors. Located on the northern edge of the Old Quarter, it is an imposing Soviet-style building, surrounded on all sides by merchant shops and stalls. It is a rough-and-ready type of market, especially in the ground floor wet market area. However, the upstairs section is where you can find cheap printed tees, bolts of fabric and luggage sold at wholesale prices. It is quite an experience, even if you only leave with a pair of cheap sunglasses and a Vietnamese conical hat.
Opening Hours: Daily 06:00 – 19:00
Address: Dong Xuan Street, Old Quarter, Hoan Kiem District, Hanoi
3. Trang Tien Plaza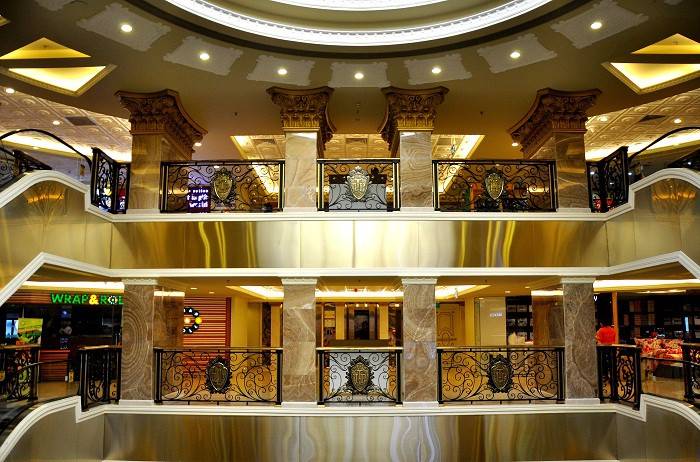 Trang Tien Plaza is where Hanoi's rich and famous come to shop for luxury items and international designer goods. This shopping mall is spread out over five floors with leading fashion brands such as Cartier, Burberry, Ermenegildo Zegna and Louis Vuitton occupying the ground floor, electronics and home furnishings spread out over the second and third floors and a supermarket on the fourth floor which stocks many international goods. There are some excellent international restaurants on the fifth floor. Trang Tien Plaza is located on Trang Tien Street at the beginning of the French Quarter.
Opening Hours: Monday – Friday 09:30 – 21:30, Saturday & Sunday 09:30 – 22:00
Address: 24 Hai Ba Trung, Trang Tien, Hoan Kiem District, Hanoi
4. Hang Da Shopping Mall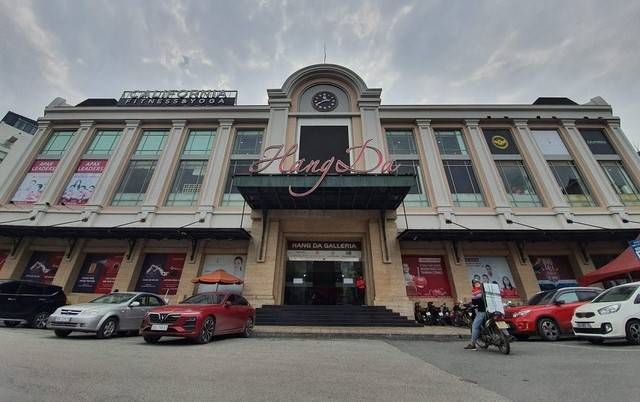 Hanoi Square is another name of Hang Da Shopping Mall which is considered one of the best shopping malls in Hanoi. The mall has a modern, well-established building where you can find a collection of a number of fashion stalls. These stalls sell all items at a cheap price, which include clothes, bags, shoes and accessories. If you are buying items in bulk, then there is a possibility of bargaining as well. This mall is most crowded during the weekend in comparison to weekdays. Even on most weekdays, Hang Da Shopping Mall remains vacant because only local customers visit during these days.
Opening Hours: 10:00 AM to 06:00 PM
Address: 1 Hang Da Street, Hoan Kiem District, Hanoi
5. Bat Trang Ceramic Village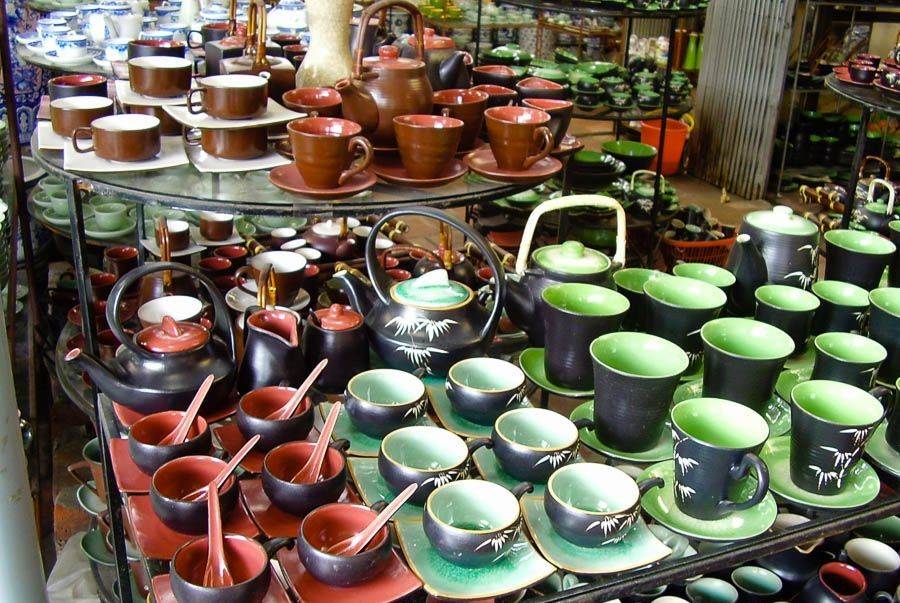 This spot if a bit diffrent from other places to shop in Hanoi. It is a paradise for the handicraft lovers as one can easily find the finest ceramic and pottery goods while roaming at this village. There a varied number of gift shops located around the village which is famous for the beautifully crafted tea sets. This local village has some of the best souvenir shops in Hanoi. So if you're looking out for some fancy and nice ceramic items then make sure to keep this place in your list while in Hanoi.
Opening Hours: 10:00 AM to 06:00 PM
Address: Bat Trang Commune, Gia Lam District, Hanoi,Vietnam
6. Hanoi Weekend Night Market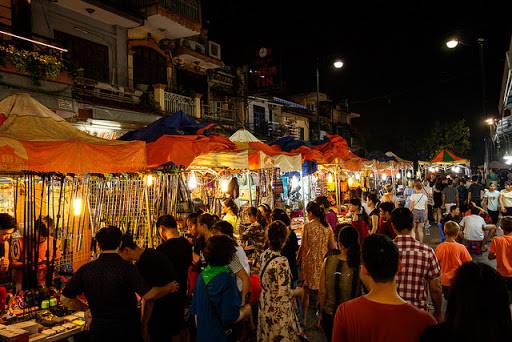 The Hanoi Weekend Night Market held during three days of every week, i.e. Friday, Saturday and Sunday. During these days, you can see the gathering of many stalls and food vendors, which are the main reasons for a huge crowd of tourist and locals in this market. The Old Quarter district is a place from where the market runs through on three days from 19:00 onwards. You can see the attractive view of this famous market at night. At this market, you will get a variety of products like clothes, accessories, shoes, sunglasses and an array of food items. Moreover, the environment of Hanoi Weekend Night Market is very lively and the infinite food sellers have exciting and interesting things to try. Here you can bargain while purchasing any item.
Opening Hours: 07:00 PM to 11:00 PM (Fri – Sun)
Address: Hang Dao Street, Old Quarter, Hanoi