FOUR CAFÉS WITH BEST EGG COFFEE IN HANOI
Vietnam is one of the countries famous for coffee. Among different types, egg coffee is something tourist cannot miss when visiting Vietnam. Hanoi egg coffee stands out with distinctive taste that can even please the pickiest customers. So, where in Hanoi can we find the best egg coffee? Let's find the answer in the following article of four coffee shops with VNITOURIST.
1. Giang Cafe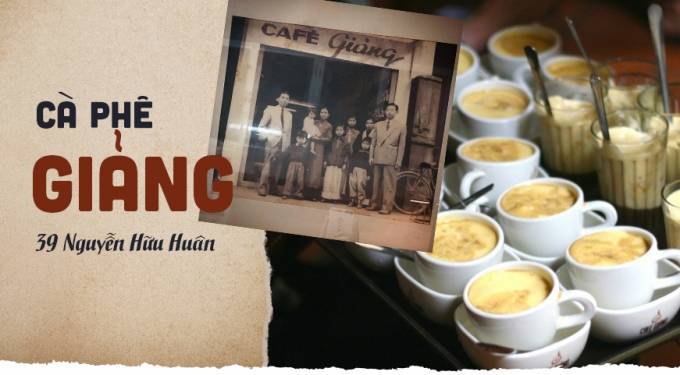 When mentioning this famous Vietnamese egg coffee, we cannot miss Giang Cafe. In fact, the first cup of Vietnamese egg coffee was invented in 1946 by Mr. Nguyen Van Giang (previously owner of Giang Cafe). This secret egg coffee recipe has been passed down for generations and is currently being served up at Giang Cafe (now owned by Mr. Nguyen Van Giang's son, Nguyen Van Dao).
Address: 39 Nguyen Huu Huan, Ly Thai To, Hoan Kiem
Opening Hours: Daily 7am—10pm
2. Cafe Lam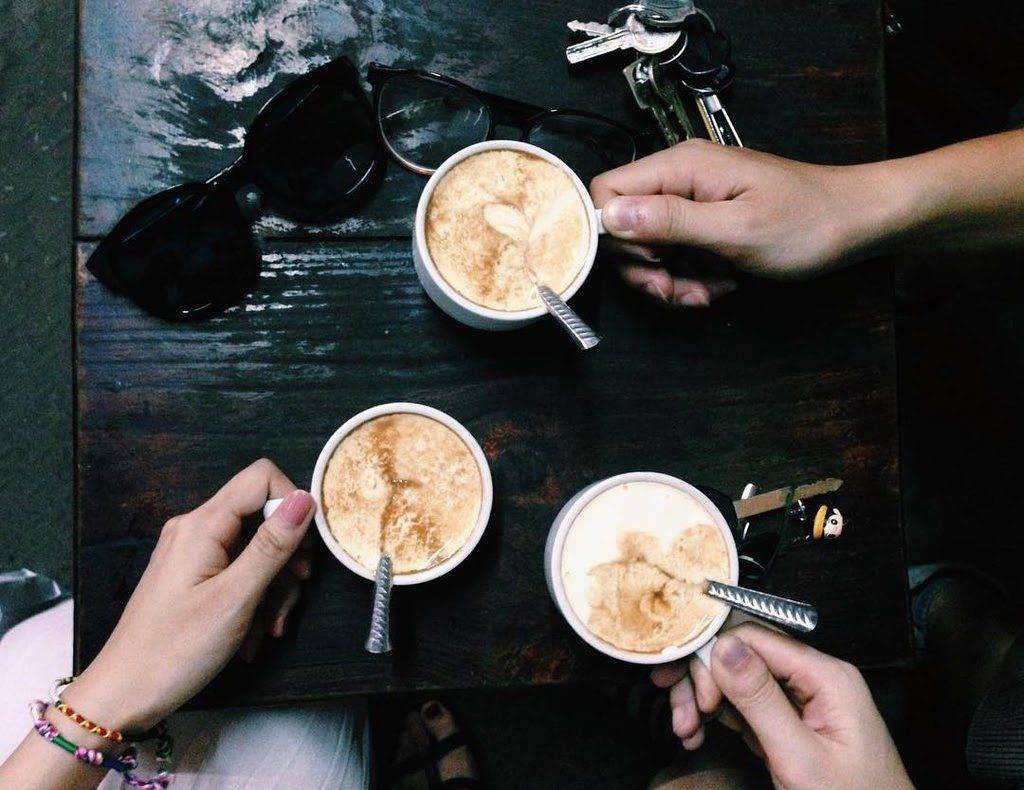 One of the oldest cafes in Hanoi, Cafe Lam serve delicious egg coffee. A small, unassuming cafe, here you will get an authentic Hanoi cafe experience. Besides, Cafe Lam also do great Vietnamese iced coffee, or ca phe sua da.
Address: 60 Nguyen Huu Huan, Hang Bac, Hoàn Kiếm
Opening Hours: Daily 7am—10pm
3. Dinh Café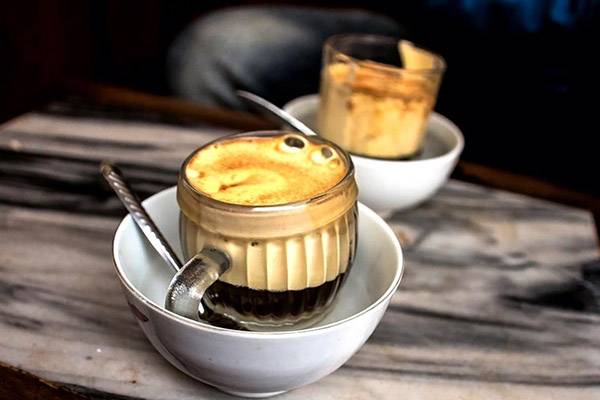 The owner of Dinh Café is Ms.Bich, the daughter of the original egg coffee extraordinaire, Nguyen Van Giang.
The hidden entrance, call as the "hole in the wall" by some funny travelers, might look a little sketchy at first. The egg coffee here is really delicious with just the right amount of "eggyness". With a favorable position, this store is suitable for those who want to enjoy the stunning scenery of Hoan Kiem Lake with a rich cup of egg coffee.
Address: The second floor, 13 Dinh Tien Hoang, Hang Bac, Hoan Kiem
Opening Hours: Daily 7am—10:30pm
4. Cafe Nang
There are a few Cafe Nang's in Hanoi, 2 of them being located relatively close to one another. My personal favorite location is situated at 45 Nguyen Huu Huan, Hang Bac District — this spot is incredibly cozy, charming & quiet. The second level offers a great view, so order your egg coffee downstairs and then head up the stairway for some amazing ambience while you sip that egg coffee!
Address: 45 Nguyen Huu Huan, Hang Bac District
Opening Hours: Daily 8am—11pm
Sitting with a cup of egg coffee in Hanoi and enjoying the spectacular sightseeing around is really a perfect experience for locals as well as foreign tourists. We hope you enjoy our top pick of the best egg coffee shops in Hanoi.