5 "unique" dishes in Sapa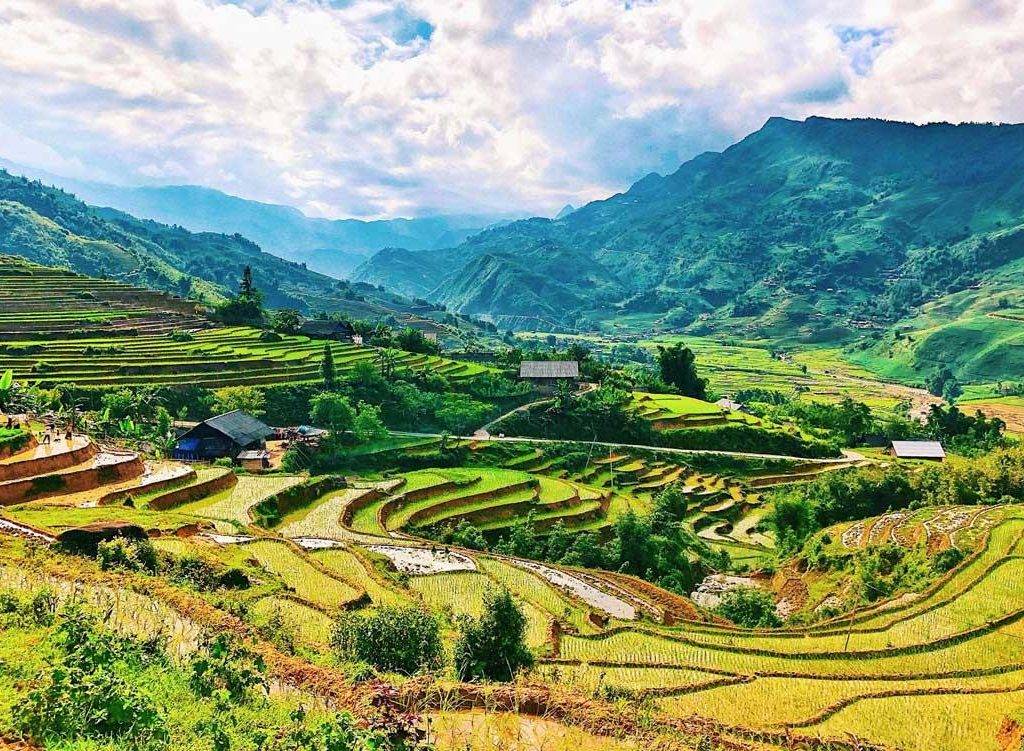 Sapa is an attractive tourist destination for those who want to explore the Northwestern Vietnam nature and experience the unique culture of local ethnic people. Sapa is not only famous for the beautiful scenery, cool climate, remarkable culture, but also Northwest specialties. Here are the top 5 "unique" dishes only available in Sapa.
1. Grilled black chicken with honey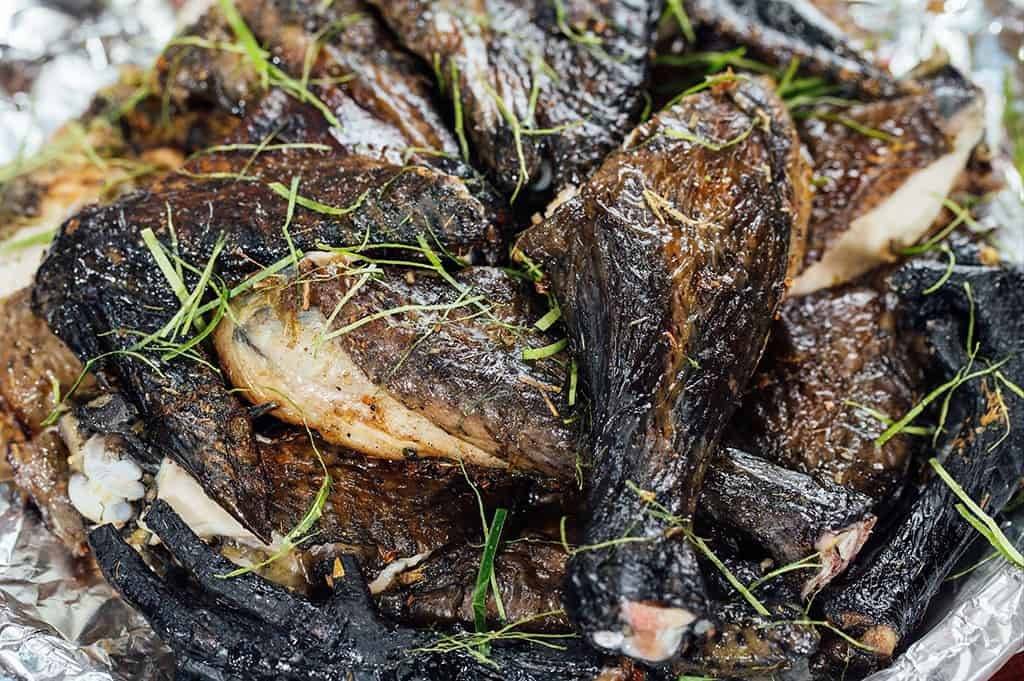 After washing, the chicken will be covered with a layer of honey outside, then grilled on a coal stove, turned steadily until it has a good smell. The baked black chicken is very firm and crispy. You can eat this dish in Sapa food court at a price of 120,000VND /plate.
2. Grilled pork skewer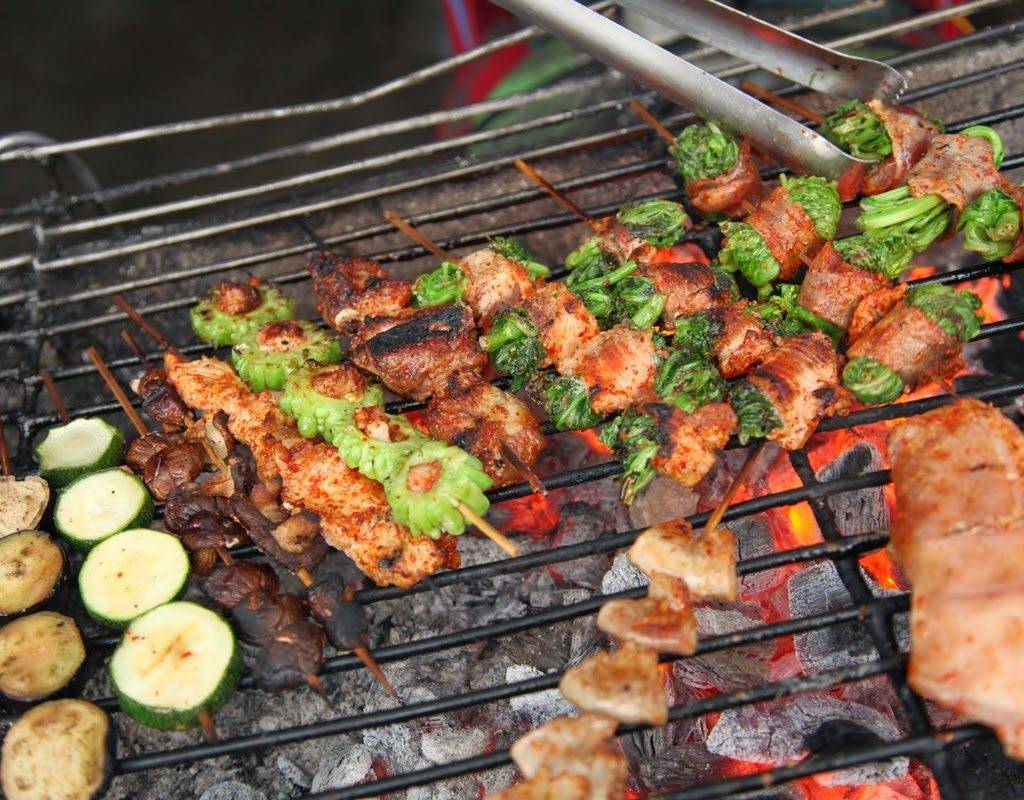 A village pig is about 7-10 kg. The H'Mong people feed those pig freely so that the meat is firm and lean. There are many attractive dishes from local porks such as grilled skewers, roasted pork, steamed pork, etc. They are served with green chili salt. The cost is from 80,000 VND/plate.
3. Barbecue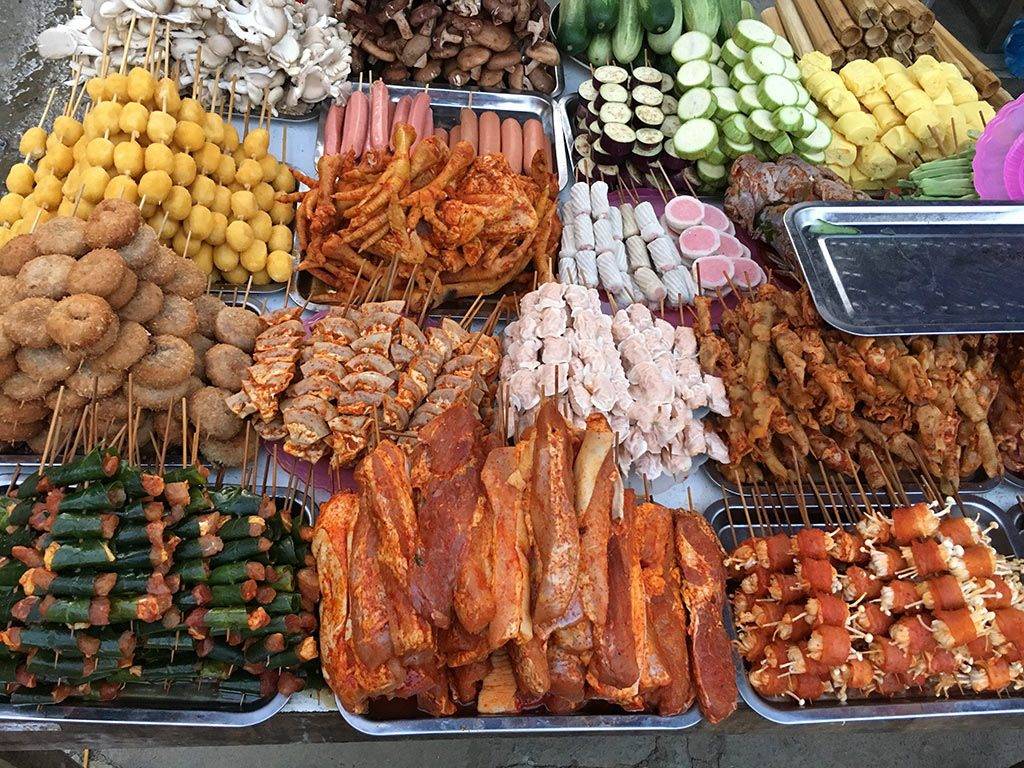 Arriving in Sapa without enjoying the barbecue in the cold weather among the night market will be a loss. In this cold area, every food can be baked and grilled: mushroom rolls with meat, chicken wings, eggs, sweet potatoes, etc. The price is from 10,000 VND.
4. Salmon hot pot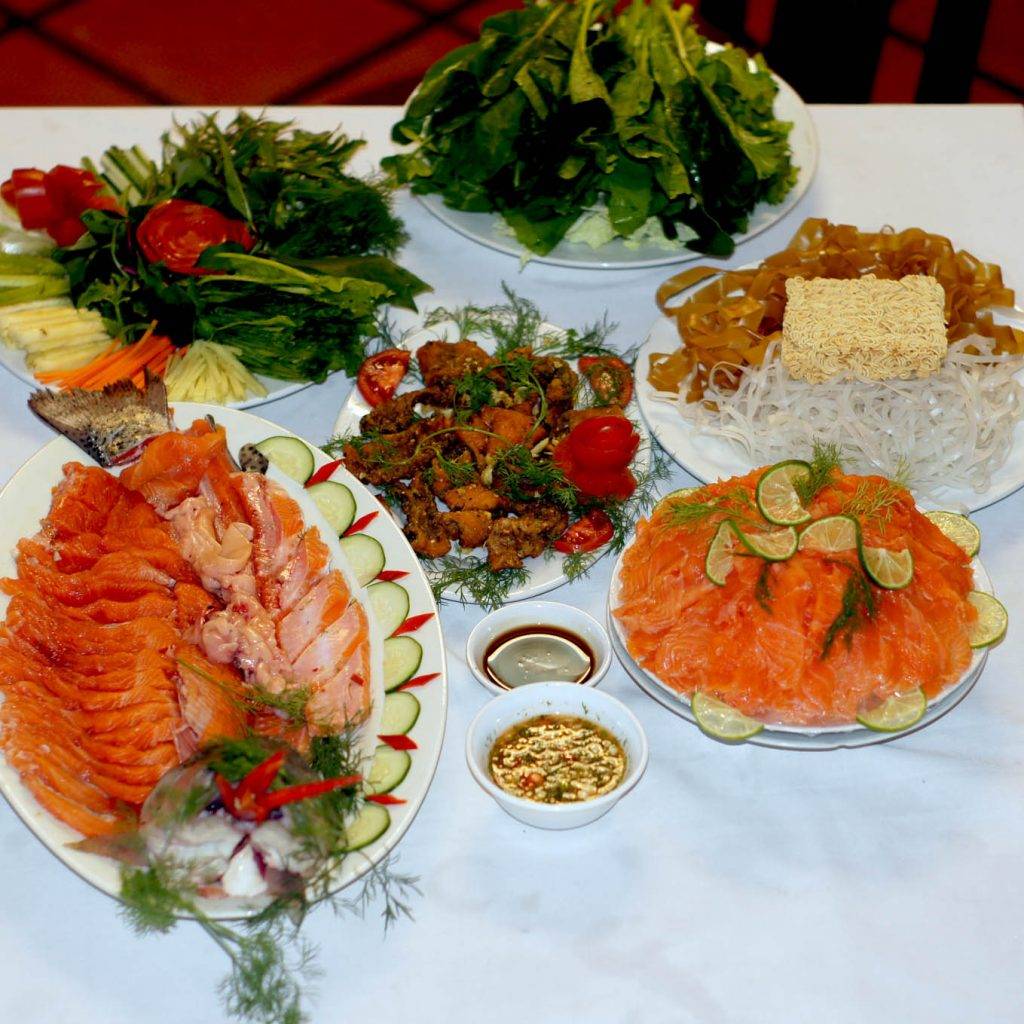 Salmon in cold water is less fat and highly nutritious. The hot pot has the rich broth stewed from salmon. We can put some extra food into the hot pot such as vegetables, fresh chayote. You can find this in many restaurants with the price of about 500,000 VND/a hotpot for 4 people.
5. Thang Co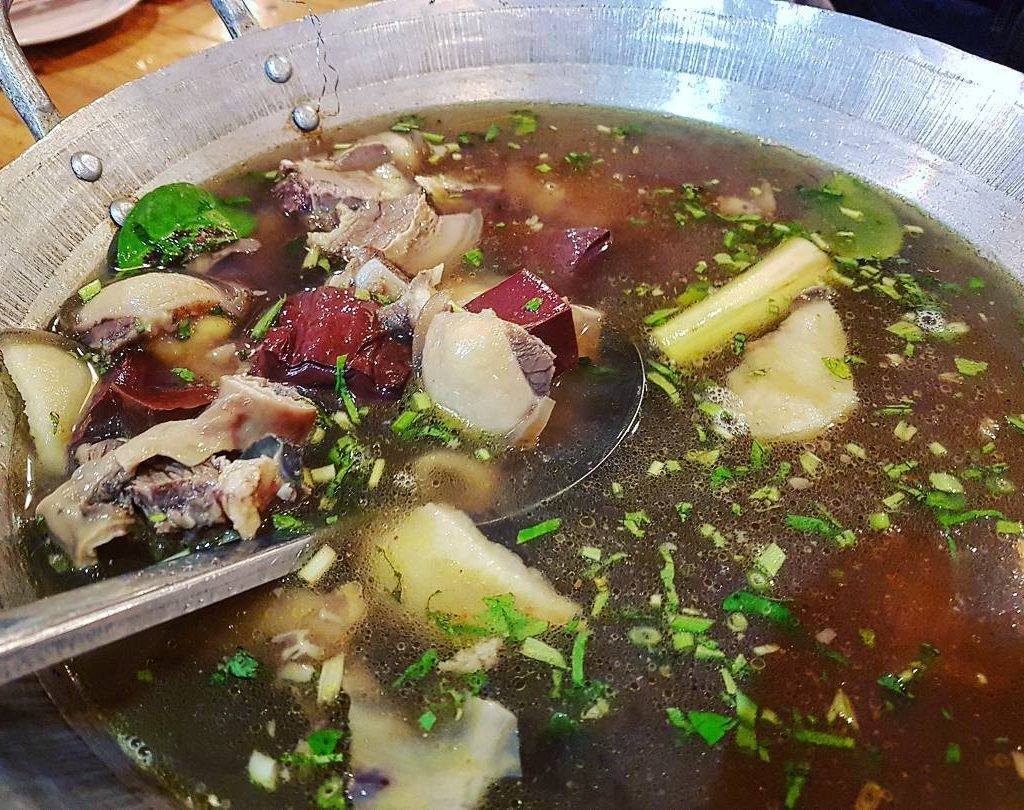 This dish is not easy to eat because of the complicated cooking style of the H'Mong people. Besides horse and cow organs, there are also 27 different spices such as cinnamon, anise, cardamom, local herbs, etc. In fair markets, Thang Co is cooked in a pot for several hours and served in small bowls. Thang Co in restaurants is somehow simpler and easier to eat. It costs about 30,000 VND/bowl.
Sapa captivates visitors with a magnificent landscape and unique culinary art. Let's come to Sapa to comfortably walk in the highlands, quietly watch the peaceful sky, enjoy irresistible dishes and feeling the warmth here. Do not forget a list of certain dishes to try when traveling to Sapa to get a complete trip.