HANOI BEER – THE CULTURAL BEAUTY OF THE CAPITAL
Hanoi beer is a familiar and indispensable drink in the daily life of the residents here. Especially, for foreign tourists, when they come to Hanoi, what they want to discover first is Hanoi Beer.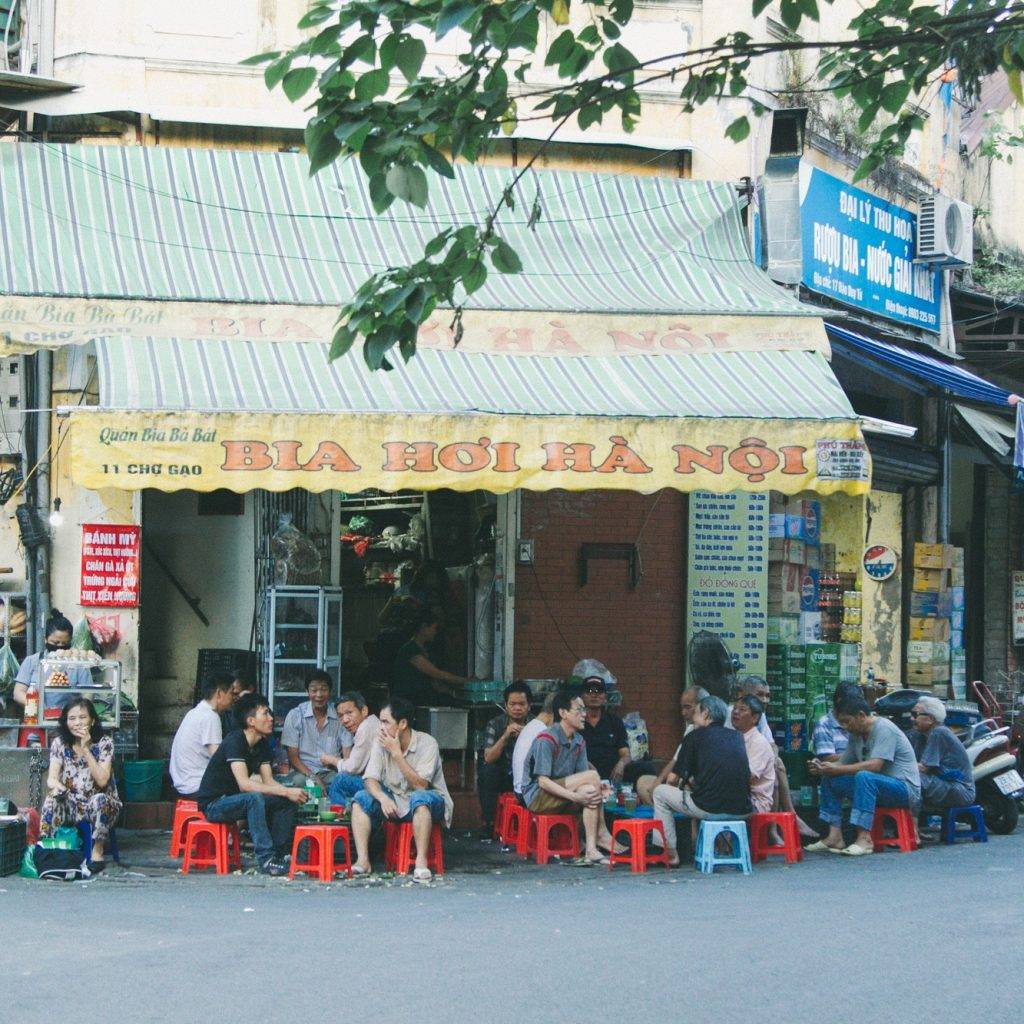 Hanoi Beer with the golden color like the sunlight and sweet, attractive foam has become a favorite summer drink or even daily beverage, serving everywhere. In the subsidy period, no matter how long it took to wait for a pint of beer, people were still happy, and nowadays, that joy is much more than that by the convenience and thoughtful service. Tourists often say that "If you have not yet enjoyed a glass of Hanoi Beer, you fail to explore the Capital." There is also a popular slogan in abroad media that many foreign tourists tell each other: "To understand Vietnamese culture, do not miss enjoying Hanoi beer."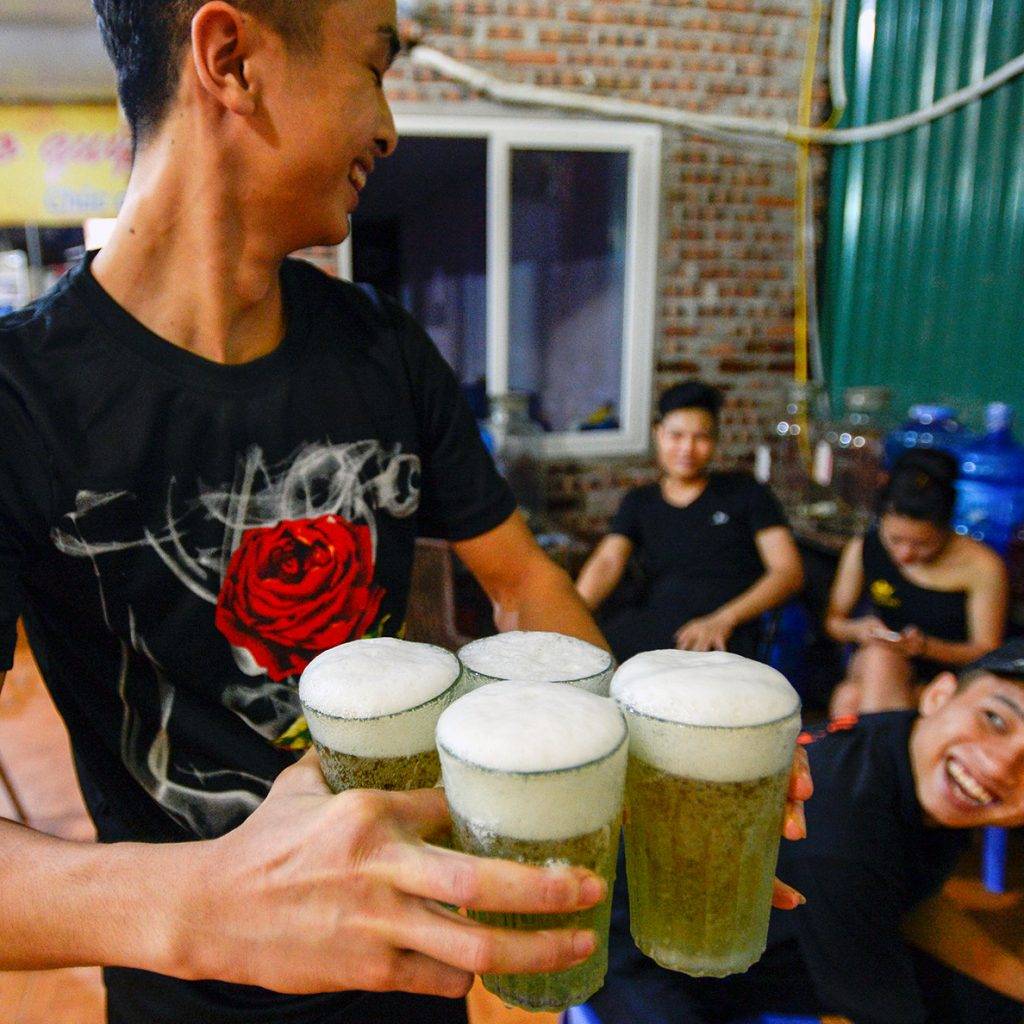 Sipping a bottle of Hanoi beer with friends, relatives on the busy streets, whether on a hot summer day or a cold winter day, has become a typical culture of the local people and also an experience that international tourists must try when coming to this city. Chatting while drinking makes people close to each other and share more things about the thousand-year civilization of Thang Long capital.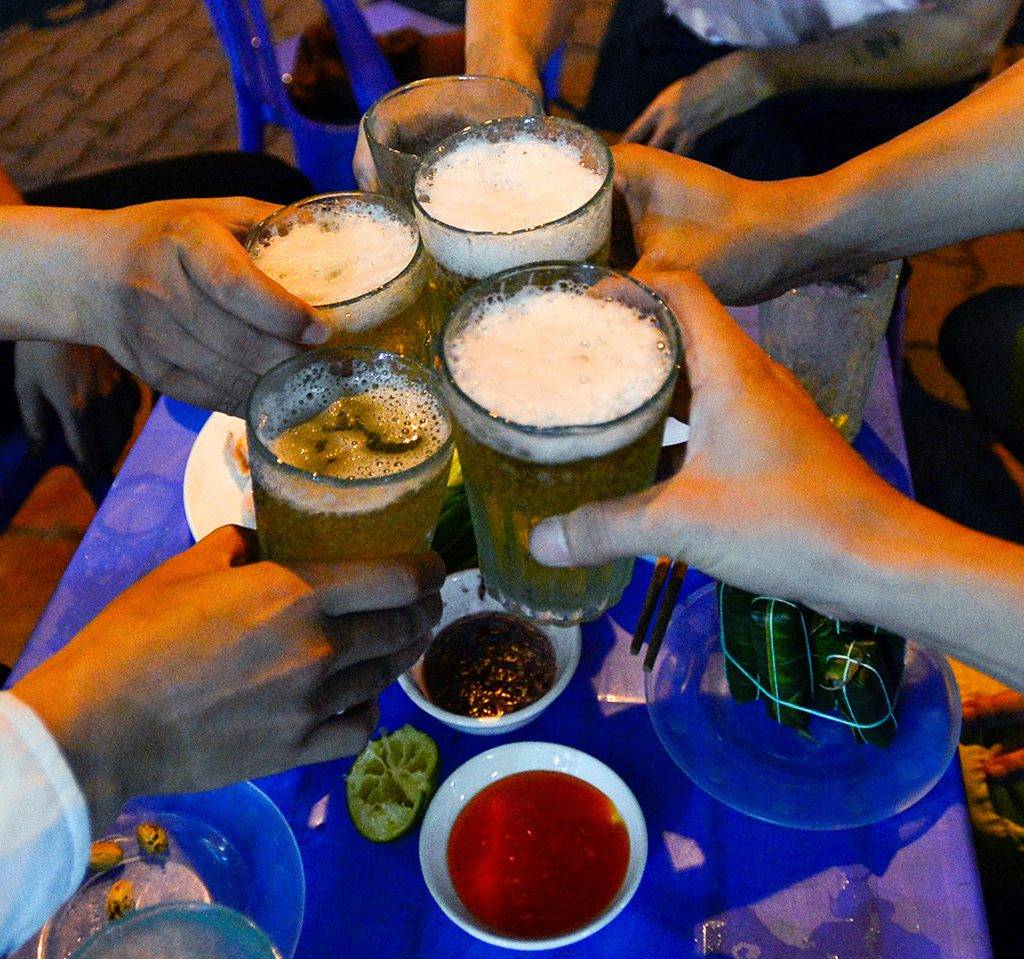 This beer contains barley, hops, and yeast selected from the best material supply areas. As a result, its special aromatic, as well as the cool flavor, has appealed numerous nationwide customers.
Here are the three famous places selling this typical beer in Hanoi:
1. Hai Xom Beer
– Address: 181 Giang Vo, Dong Da District, Hanoi
– Opening hours: 10:00 – 23:00
– Beer price: 10,000 VND / glass. Food: 30,000 VND or more.
2. Cuong Hoi Beer
– Address: 123 Nguyen Phong Sac – Cau Giay – Hanoi
– Opening hours: 10:00 – 22:00
– Beer price: 12,000 VND/ glass. Food: 30,000 VND or more.
3. Thu Hang Beer
– Address: 123 Nguyen Phong Sac
– Opening hours: 9:00 – 23:00
– Beer price: 10,000 VND / glass. Foo