6 RECOMMENED CHEAP DANANG SEAFOOD REASTAURANTS
Coming to Danang these days, after exploring and visiting the coastal city, remember to enjoy delicious seafood dishes. From restaurants along the coast to major seafood shops in the city, visitors can find them anywhere. Here is a summary of the Danang seafood restaurants at a cheap price you should take note.
1. Be Man Seafood Danang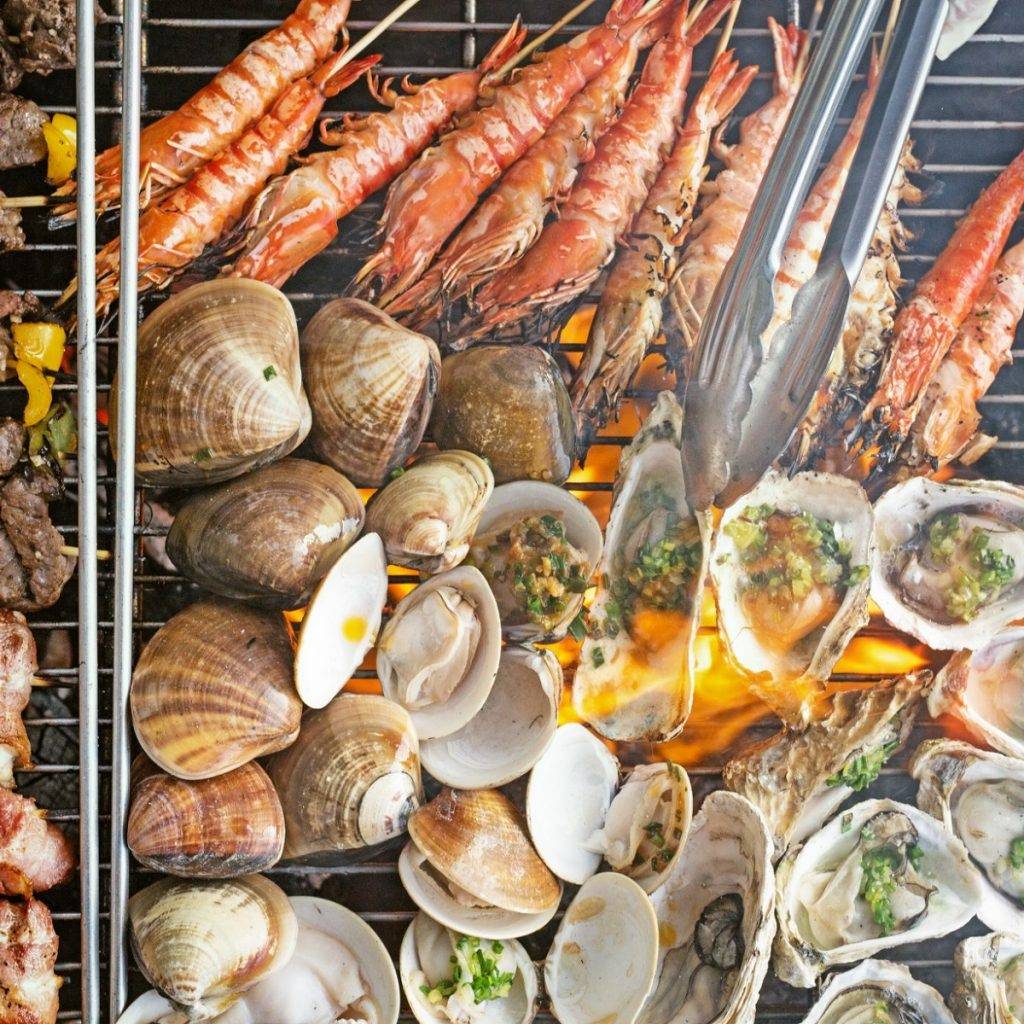 Located on Hoang Sa Street – a beautiful coastal path in Danang, Be Man restaurant is an ideal place to enjoy fresh seafood while admiring beautiful landscape at the same time. The food here is made in a special way bringing different flavor from elsewhere. Though this restaurant is always full of people, staff always gives tourists the best service.
Address: 14 Hoang Sa, Son Tra, Danang
Opening hour: 9 am – 11 pm
Price: 60 – 275,000 VND
2. Nam Danh Seafood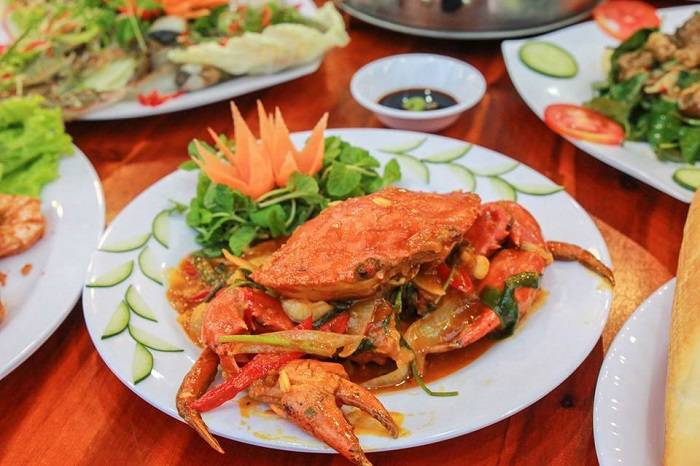 Hidden in a deep valley but it doesn't stop people from coming to this eatery. The menu includes seafood and vegetables, snail rice noodles, grilled sweet snail with citronella, steamed squid with celery, which are made in a simple way to retain the sweetness of seafood. Importantly, most of the dishes are offered at the same price – 60 thousand VND which is said to be cheaper than other places. If you are great into the simplicity of street foods, you should not miss this restaurant.
Address: K139/59/38 Tran Quang Khai St, Danang
Opening hour: 10 am – 4 pm
Price: 25 – 100,000 VND
3. Ba Thoi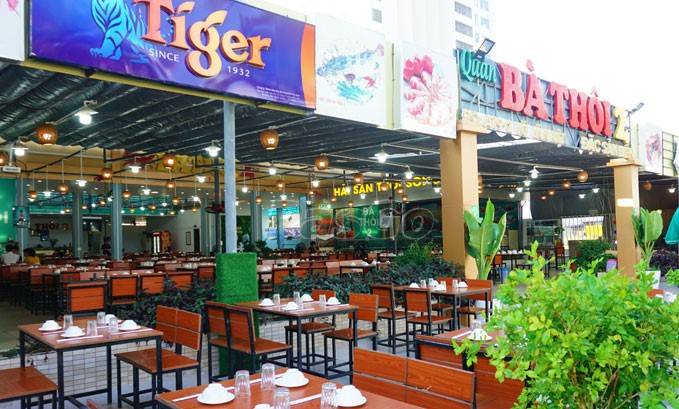 Speaking of the best seafood restaurants in Danang, we cannot forget to mention Ba Thoi restaurant. The restaurant offers different kinds of seafood including Thai-style hot pot, steamed crab, grilled oyster, hot sour fish soup,and so on. But the signature dish here is crab with tamarind. In addition, airy atmosphere and enthusiastic staff also contributes to satisfaction of tourists.
Address: 96-98-100 Le Dinh Duong St, Danang
Opening hour: 10 am – 10 pm
Price: 50-400,000 VND
4. Cua Bien Restaurant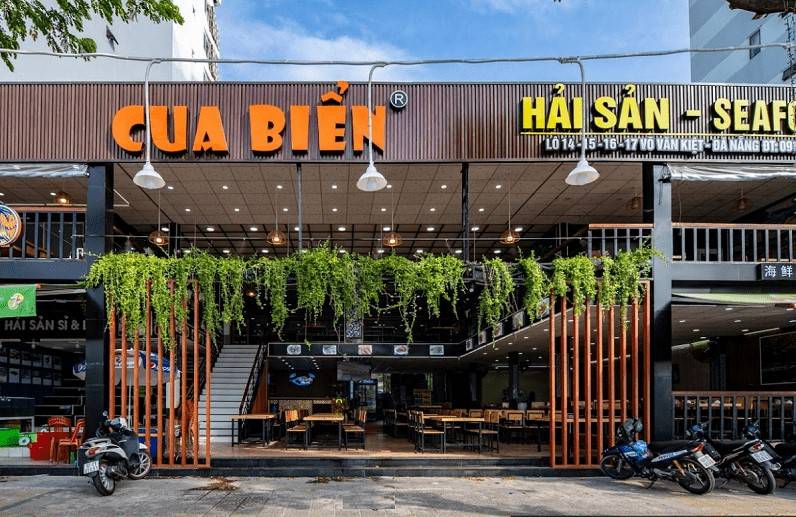 With a diverse menu set, the seafood here is processed with a variety of types. Diners come here freely to choose consciously. One more plus point is its location near the sea, so the space here is very airy, creating comfort for travelers.
Address: Lot 10, Vo Nguyen Giap, Son Tra, Danang
Opening hour: 10:00 am – 11:00 pm
Average price: 100,000 VND – 200,000 VND
5. Hau Sua Restaurant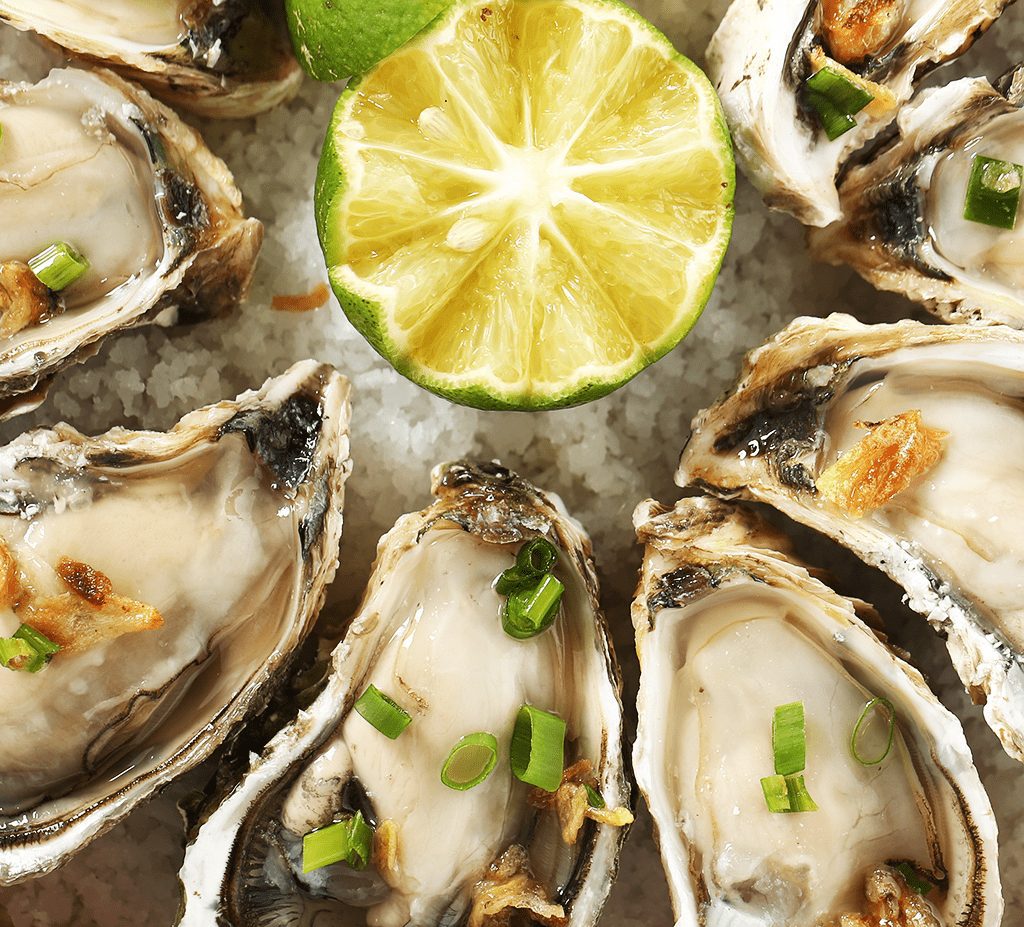 This is a paradise for those who like to eat oysters. As the name of the restaurant, Hau Sua specializes in fresh oyster dishes, such as oyster porridge or oyster soup. With attractive food and a large, cool space, Hau Sua is an ideal stop for those who love oyster dishes.

Address: Vo Nguyen Giap, Phuoc My, Son Tra and Da Nang
Opening hour: 9 am – 11 pm
Price: 60 – 275,000 VND
6. Ba Ro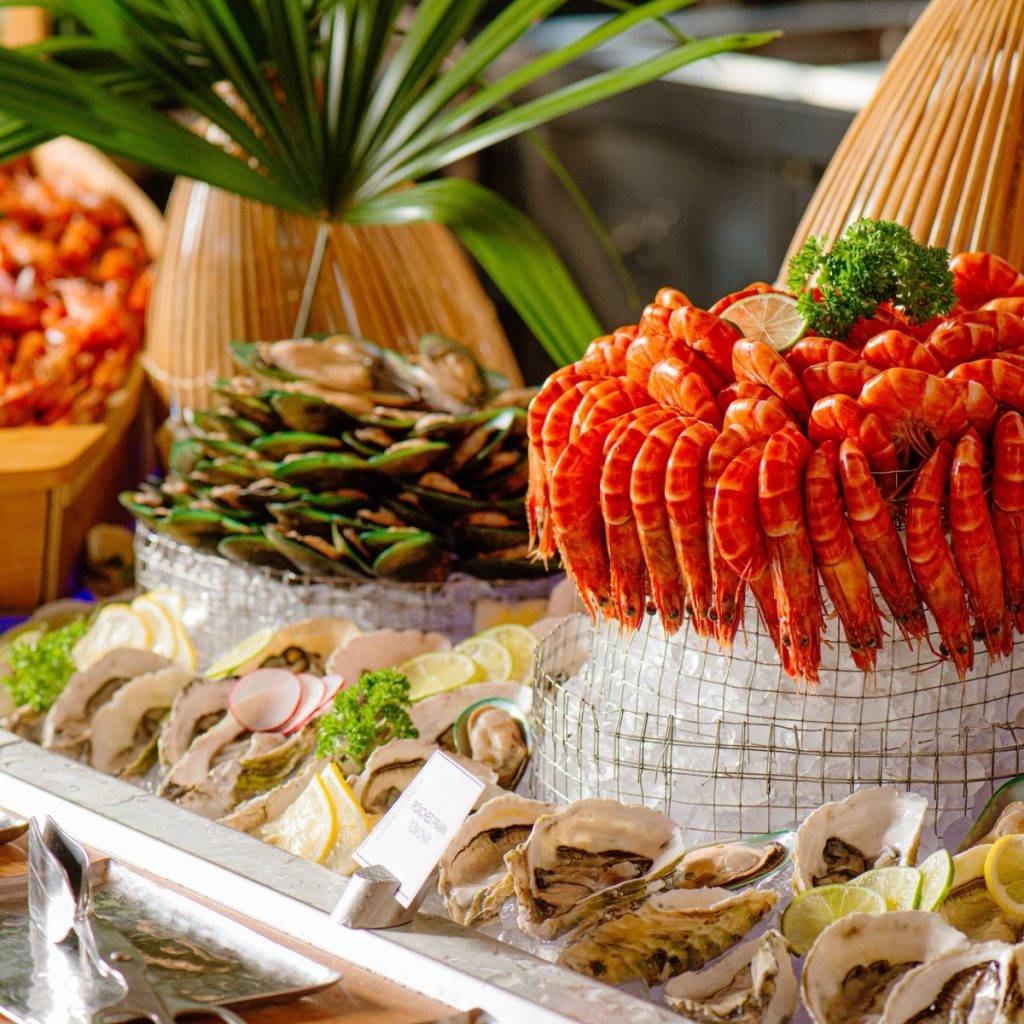 The most attractive thing about the restaurant is the fresh seafood that has been caught during the day. Visitors can see a variety of seafood, such as lobsters, rock crabs, abalone, marquis, etc. After a look delight, diners have the right to choose and pay for the seafood you want. Ba Ro restaurant serves the diverse needs of customers, from local guests to other provinces, even foreign tourists. Prices are reasonable, consistent with tastes from high-end to affordable. The seafood is collected by the owner at the port right after the ship has just arrived, so the seafood here is extremely fresh. You have hundreds of choices on the restaurant's menu, like seafood salads, grilled shrimp, sauteed chilli crabs, etc.
Address: 115 Ly Tu Tan, Tho Quang, Son Tra, Da Nang
Opening hour: 10:00 am – 10:00 pm
Price: 50,000 – 300,000 VND