BA VI NATIONAL PARK – THE RELAXING DESTINATION FOR FAMILY AT WEEKEND
Ba Vi National Park is a very famous tourist destination in Hanoi. This place has a tranquil nature and remarkable, beautiful landscapes. Therefore, it always welcomes a lot of tourists coming here every year, especially in the summer.
1. About Ba Vi National Park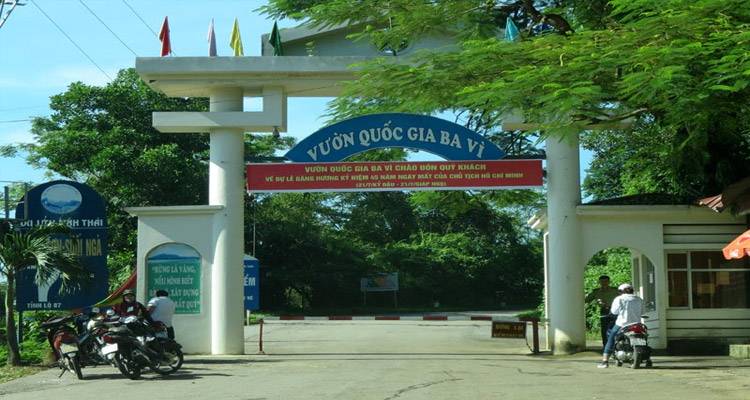 Less than 60km from the center of Hanoi, Ba Vi is well-known as an ideal destination for travelers who love the cool fresh air and the wild, majestic scenery of the mountain forests.

Standing out among the immense mountain forests, Ba Vi National Park appears with mysterious, magical beauty that is immersed in the fanciful mist. The place will definitely be an ideal location not to be missed when traveling Hanoi with those who love to explore.
2. The best time to come to Ba Vi
With a mild and cool climate all year round, Ba Vi is considered the second "Da Lat" of Vietnam. The weather here is relaxed all the time so you can come here to visit in any season.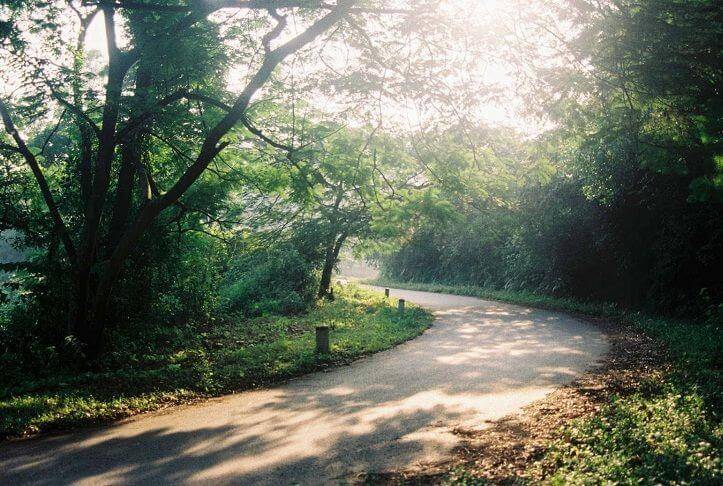 The time from April to October is also the best period of Ba Vi climate. If you want to explore Ba Vi, you should choose this time to organize sightseeing and picnics.
In addition, Another experience you should know that Ba Vi has an extremely excellent wildflower season of the year. This is also the time when tourists from all directions watch the blooming flowers. From mid-November to December is the time when wildflowers bloom most beautifully, suitable for sightseeing and taking photos.
3. Transportation to Ba Vi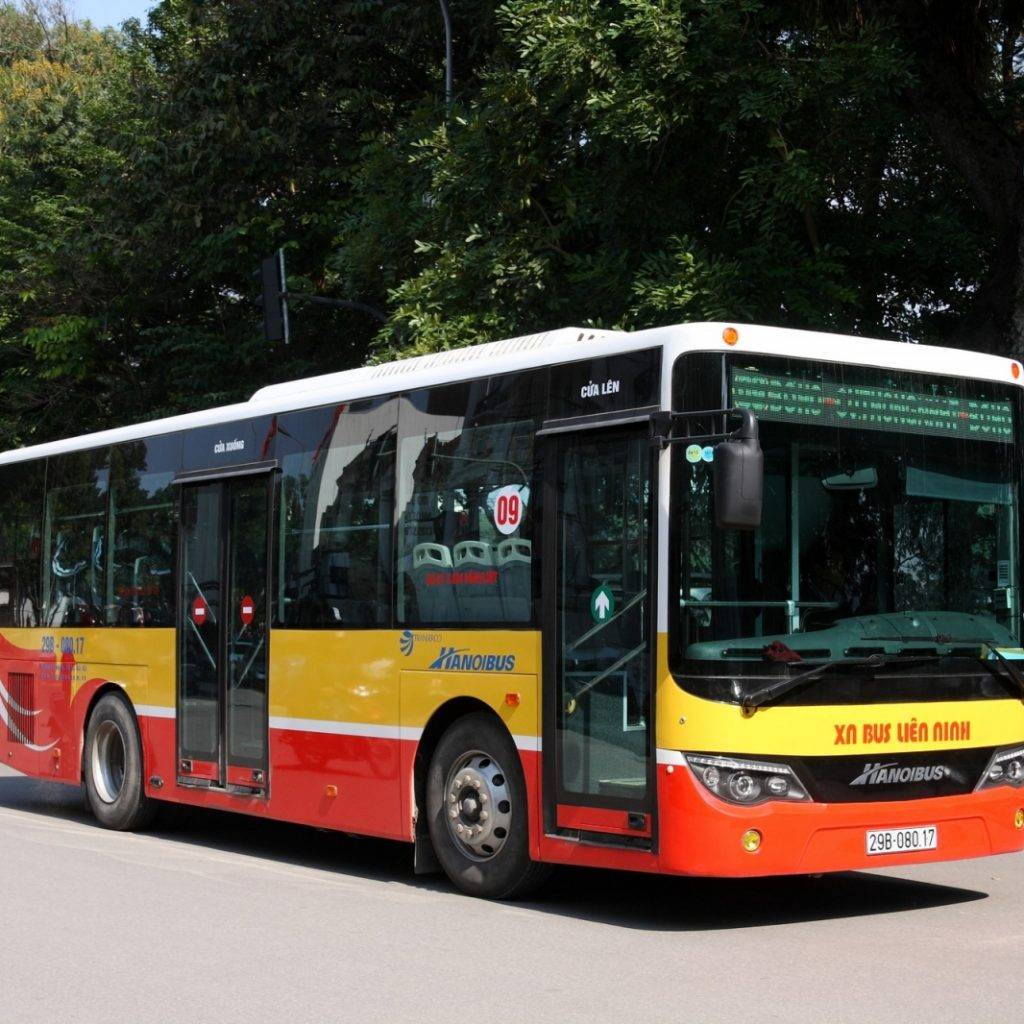 Ba Vi is one of the tourist destinations located in the outskirts of Hanoi. It is also often visited by tourists on weekends. If you travel from central Hanoi to Ba Vi, you can take a bus, motorbike, or car. You can choose the bus route 214, 71, 74 to Xuan Khanh, 5km from Ba Vi. Then, you can take a taxi or motorbike taxi to get to the destination.
4. Travel expenses in Ba Vi National Park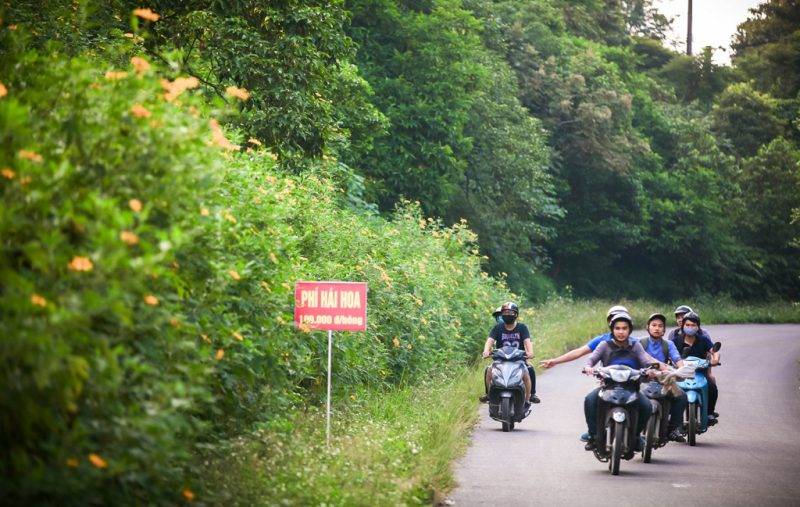 • Tickets to Ba Vi National Park: 40,000 VND (about 2 US dollars/ 200 yen)/ticket. For students: 20,000 VND (about 1 US dollar/ 100 yen) / ticket.
• Motorcycle parking ticket: 3,000 VND (about 15 yen)/vehicle/night
• Rental price:
+ Campfire: 1,000,000 – 1,500,000 VND (about 50-70 US dollars/ 5,000-7500 yen).
+ Tent: 150,000 – 200,000 VND (about 7-9 US dollars/750-1000 yen)/tent/4 people.
+ Speaker, light: 1,000,000 VND – 1,500,000 VND (about 50-70 US dollars/ 5,000-7500 yen)
• Entrance fee to Cactus Greenhouse: 10,000 VND (about 50 yen)/person.
• Suoi Hai Lake: 10,000 VND (about 50 yen)/people.
5. Places to visit in Ba Vi:
Ba Vi natural forest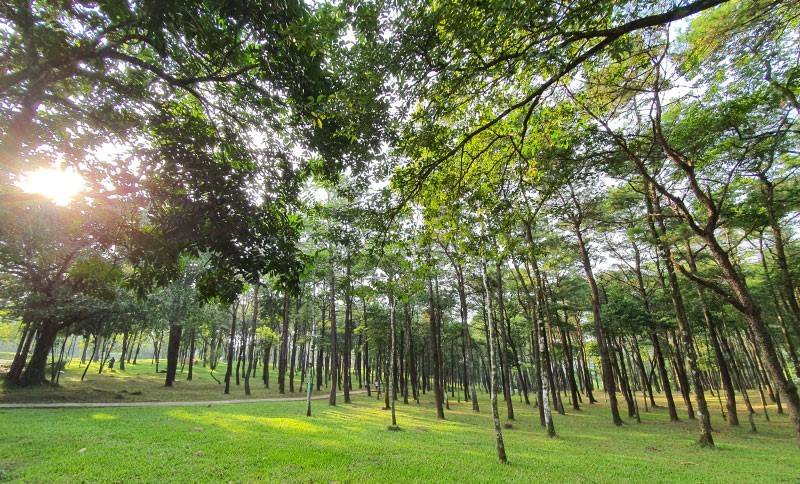 Stepping into Ba Vi National Park, you will first have the opportunity to explore the magical natural forest immersed in the mist. A whole pine forest towering with lush greenery will spoil you and your friends to take extremely vivid photos. In particular, in the autumn – the beautiful fall season, you will witness the whole forest in the yellow color of the leaves. Nothing is better than watching the falling leaves with your loved one.
Ba Vi ancient church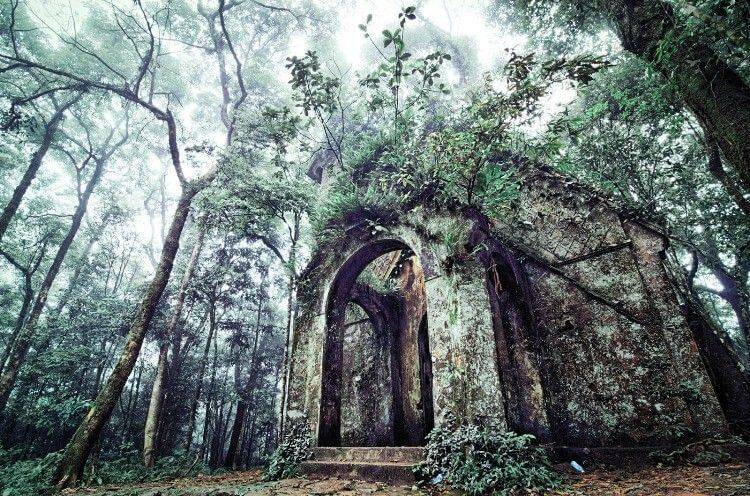 With ancient French architectural works, Ba Vi old church appears with a magical, full of mystery beauty while hidden in the thick smoke. If you are still a little afraid of the strange looks of the old house, stick with your friends to explore together. With the moss cling to the wall, Ba Vi ancient church is the ideal place for super artistic pictures. The site is also a feature of this famous national park.
Thien Son Suoi Nga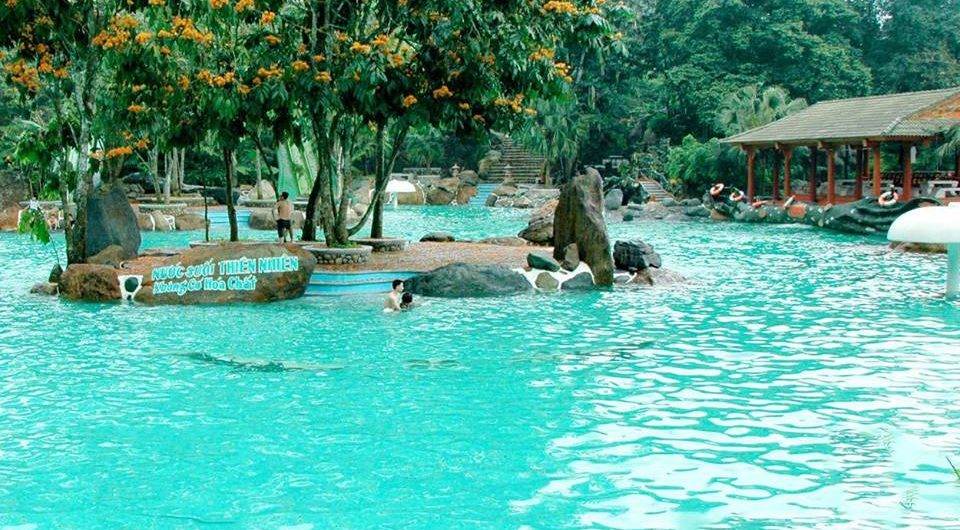 Go to the gate of Ba Vi National Park, turn left about 5km and you will reach Thien Son – Suoi Nga, the charm of Ba Vi as its name. Thien Son Suoi Nga is suitable for taking pictures and swimming with numerous attractive angles. The pure white water flowing down from the cliff will bring a refreshing feeling for visitors. The natural scenery of rivers, streams, and forests is exceptionally majestic and magnificent, far from the haze of the city.
Cactus greenhouse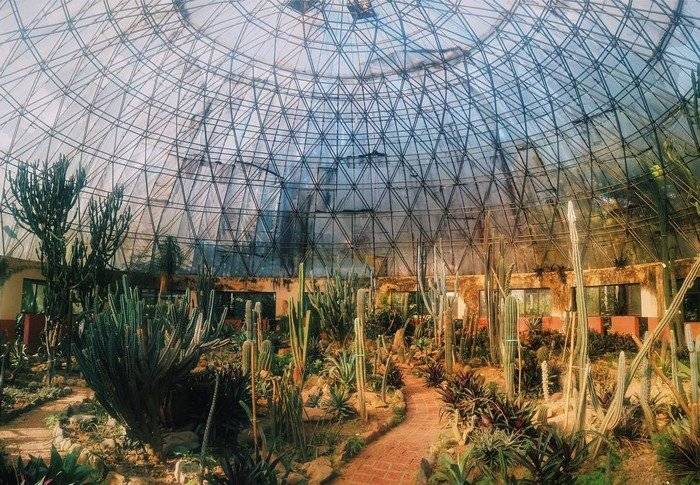 The destination that attracts the most visitors to check-in is the only cactus greenhouse in the Ba Vi tourist area. Cactus greenhouse is built as a cactus paradise full of unique and fancy, attracting every gaze of visitors. This is an interesting, one of a kind stop for young people to take a selfie with more than 1200 species of big cactus, full of thorns, strong but no less dreaming.
Ao Vua tourist area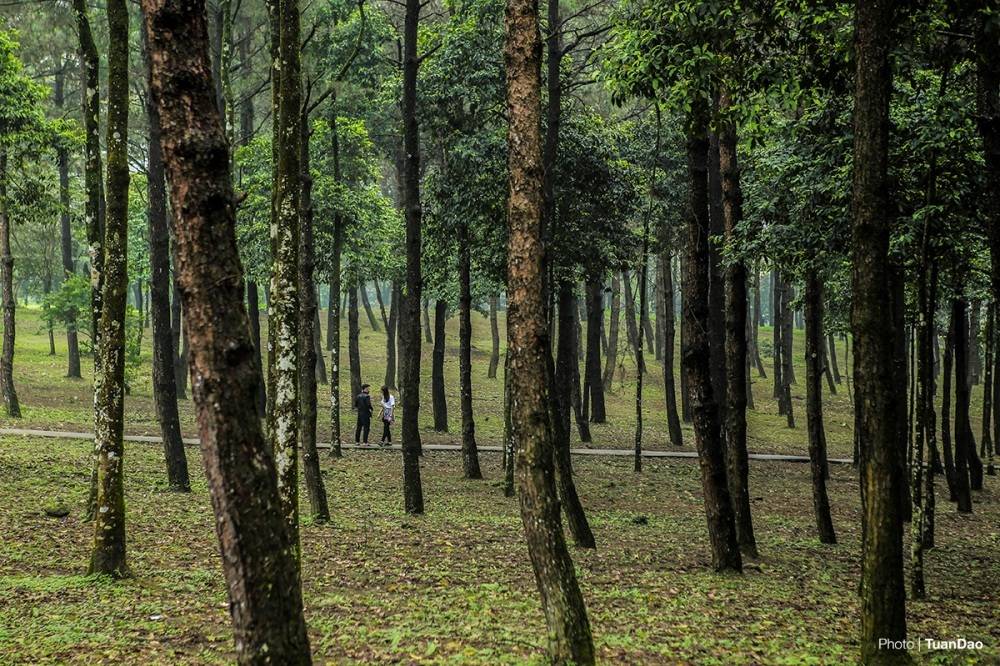 Right at the foot of Tan Vien Mountain, visitors can visit the Ao King tourist resort – a complex of entertainment and relaxation in the fresh space of Ba Vi. You can participate in many folk games, such as throwing darts, sailing, throwing rings, burning campfire as well as other exciting singing and dancing activities. Built and equipped with modern facilities, Ao Vua Ba Vi tourist resort with clear blue water and serene space is an ideal resort for visitors.