Bac Ha White Highlands Festival in 2019.
Bac Ha White Highland Festival in 2019 – the "White Horse Highland" event will be held from May 31 to June 9, 2019, in Bac Ha District (Lao Cai) with many unique and attractive programs which are full of the cultural identity of Northwest Vietnam.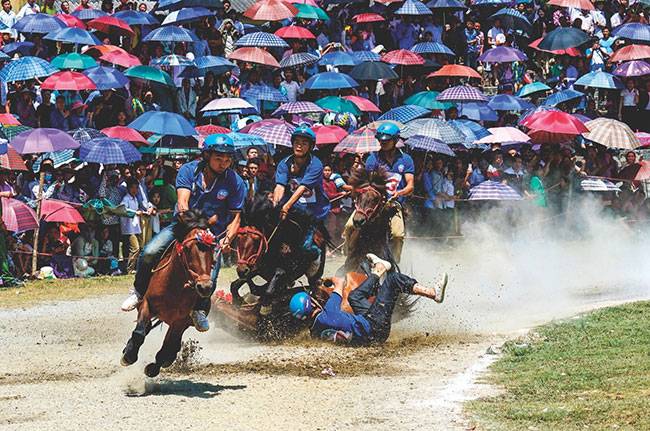 Bac Ha is famous for highland markets on Sundays, and the horse market is a part of the activities here. Bac Ha horse is famous as one of the most beautiful horse breeds in Vietnam. Like other Northwest highland markets, this place is not only for buying and selling but also for local people to meet and interact with each other. After a long absence, the traditional Bac Ha horse race (Lao Cai) was restored in 2007 to preserve and develop traditional sports, as well as to create a unique tourist attraction of this land. Throughout 12 seasons, the race has become a familiar competition for amateur riders and an attractive destination for tourism.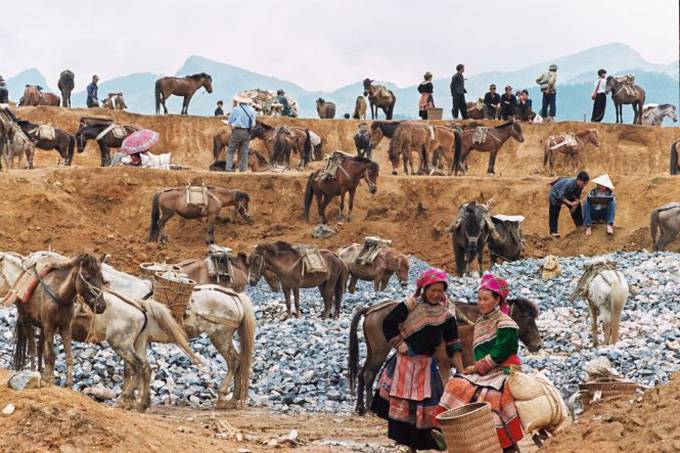 Bac Ha White Horse Highland Festival 2019 is an experimental activity to elevate the traditional horse racing tournament into a unique and colorful festival. Also, its aims are to build a brand, diversify tourism products, preserving and promoting the national cultural identity of this highland. 。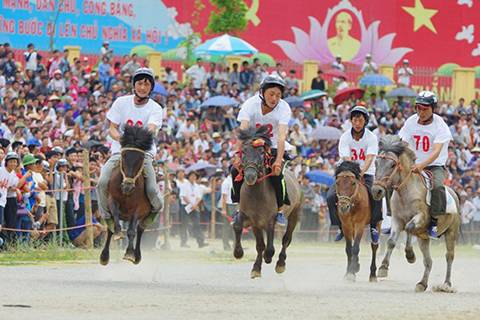 The opening ceremony of Bac Ha White Highlands Festival in 2019 associated with the Street Festival and the "White Horse Highland" program will be held on June 1, 2019, in front of the Square of Hoang A Tuong Palace (Bac Ha district, Lao Cai).
From June 01-09, 2019, Bac Ha plum festival will be held in Na Hoi, Ta Chai and Ban Pho communes to display the famous plums, along with many agricultural products. Especially, there is a program for visitors to explore plum gardens and experience picking plums, so that they can learn the culture and customs of the highland residents.
Visitors can take part in Rose Festival or experience wine and other activities at Hoang A Tuong Palace from May 31 to June 9. They can admire the space of roses here and take photos of flower miniatures and models. Visitors will be able to enjoy cultural shows, folk games and learn the local traditional crafts, as well as the wine cooking process, how to drink wine and corn wine of the Northwest people. In addition, visitors can join Bac Ha Flower Valley program and Km7- Rose Farm to explore the unique cultural activities, learn about roses, orchids,…,
Some pictures of Bac Ha White Highlands Festival: