BAT TRANG POTTERY VILLAGE – A UNIQUE TOURIST DESTINATION NEAR HANOI
Located on the left bank of the Red River, Bat Trang pottery village is more than 10km from Ha Noi to the East. This village has existed on the edge of Thang Long capital as a trade village for over 500 years. This is the ideal place for weekend excursions. You just need to sit on the bus for less than 30 minutes going through many beautiful green dikes to reach there. Bus ticket price is from 5,000 VND – 7,000 VND and the bus stops right at the village gate.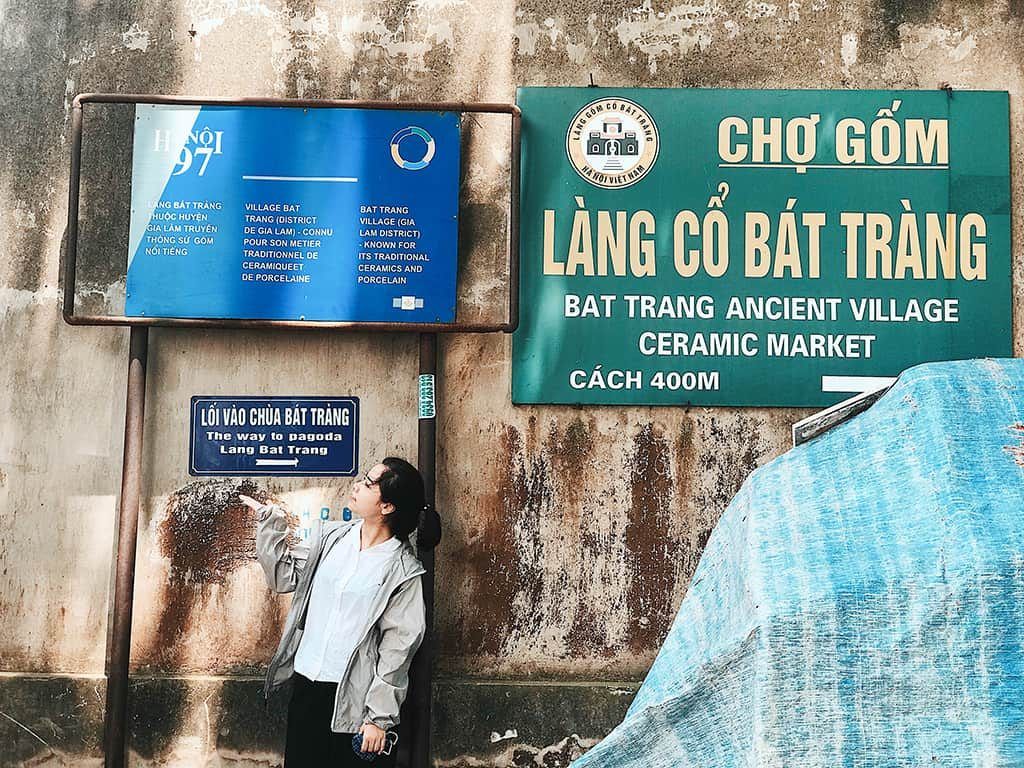 After getting off the bus or park motorbikes ( if travel by motorbike), you ask to hire a buffalo cart to go around the village. The price of each buffalo is VND 150,000 – VND 200,000 and each can carry about 10 people to every corner of the village. You can also visit Van Van's house – a small gallery of ceramics for ages, then sit and have a tea there while watching the displayed items.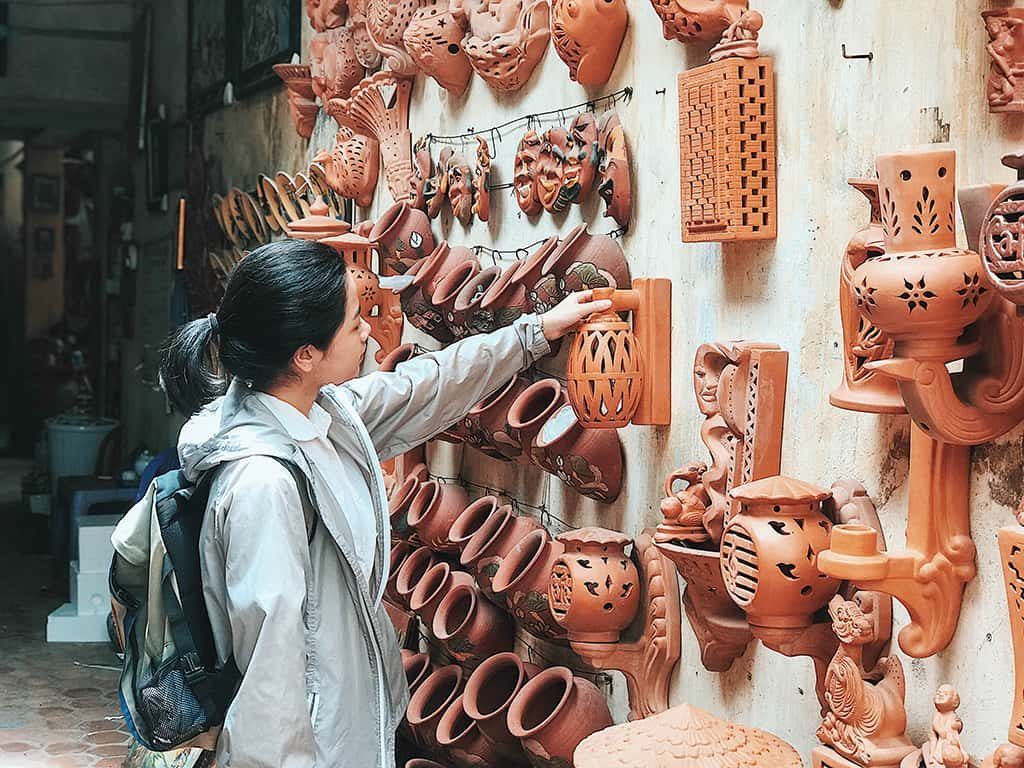 Along the way, you will easily find houses filled with ceramics. You can also shop at these stores. If seeking carefully, you will able to buy beautiful and exclusive items far cheaper than those ones in the market. However, you should pay much attention to avoid buying faulty products.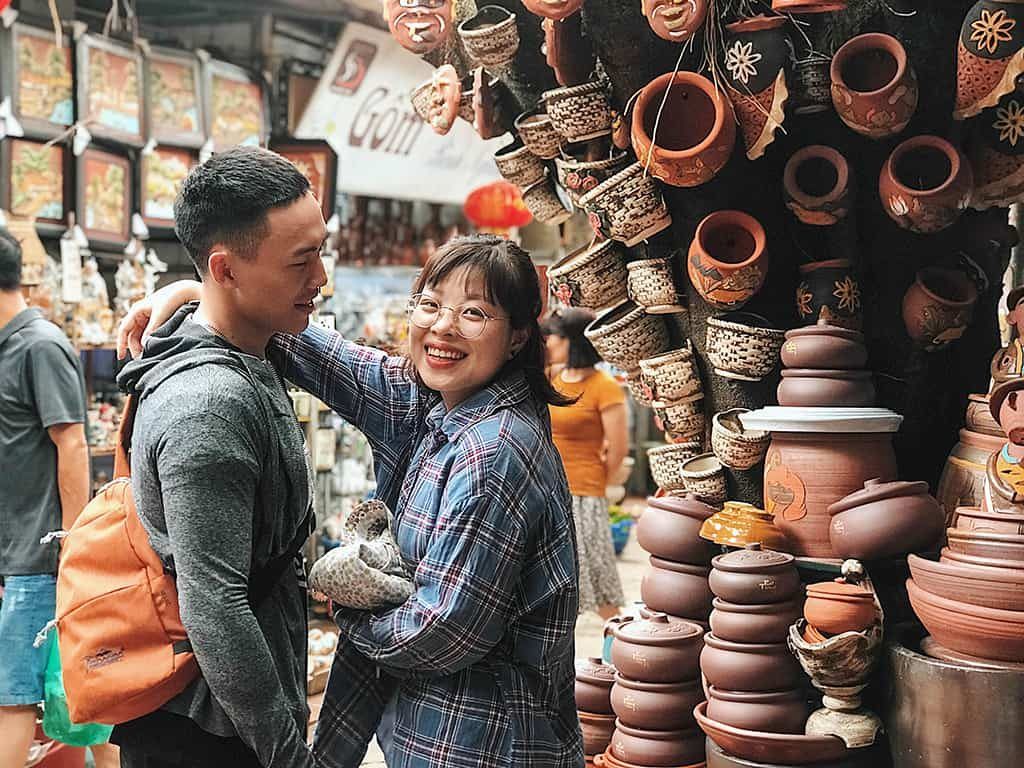 Then, you can visit the central market to shop various kinds of cups, wind chimes, paintings, colorful ceramics, accessories… Moreover, in Bat Trang market, you can take photos beside unique products freely without the intention of buying them, the owners are still willing.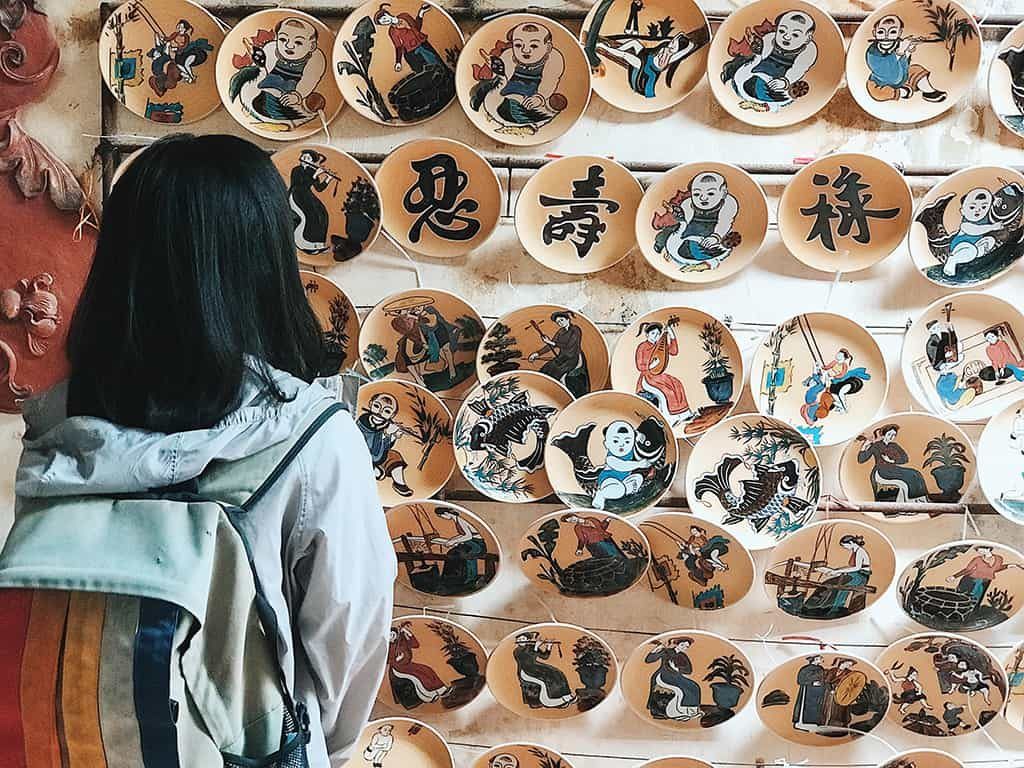 After going around and taking pictures, you can try to make pottery for a very cheap price, only 15,000 VND – 20,000 VND per person. The owners of the playground are always available at the gate to welcome visitors. In the playground, you play with the pottery wheels. No worries if you don't know how to use them, the potters here will guide you to shape and center the clay, and then, you can totally create any shape by your own. To bring home a ceramic work like that, you have to pay an additional charge from 20,000 – 25,000 VND. The products will be burned, so you can take it home.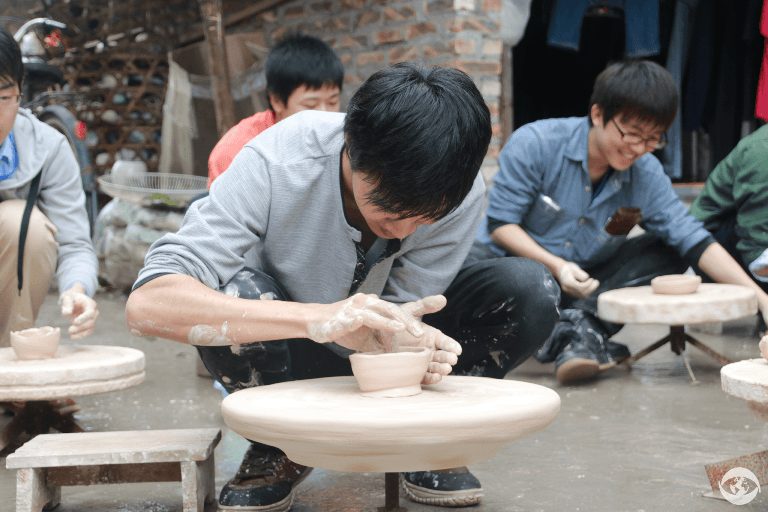 At the end of the journey, you can buy some Bat Trang porcelain gifts for your family and friends just to save a meaningful trip!
Some pictures of Bat Trang Pottery Village: