Hoi An Ancient Town – The Endless Beauty
Hoi An is an ancient town located in the estuary of Thu Bon River, along the coast of Quang Nam Province, about 30km South from Da Nang City.
In Hoi An, there are typically short and narrow roads, horizontal and vertical, making it easy for people to access each other.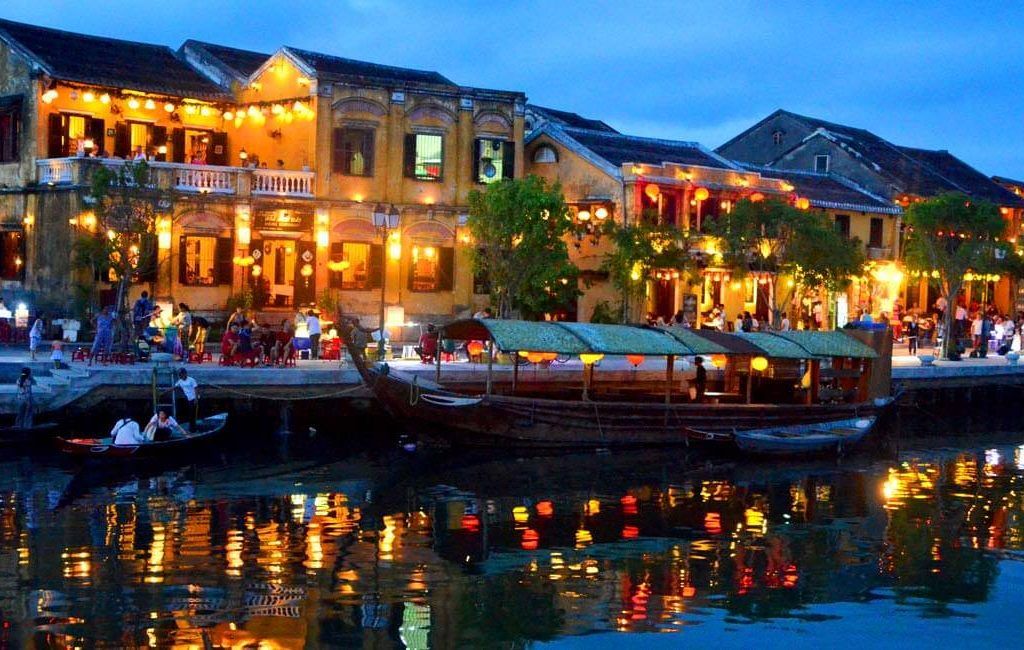 Hoi An has its own beauty during the day and night. Ancient features of the day suitable for those who love the nostalgia, romance. At night, the bright lights, crowded shops and street food seem ideal for those who love the bustle.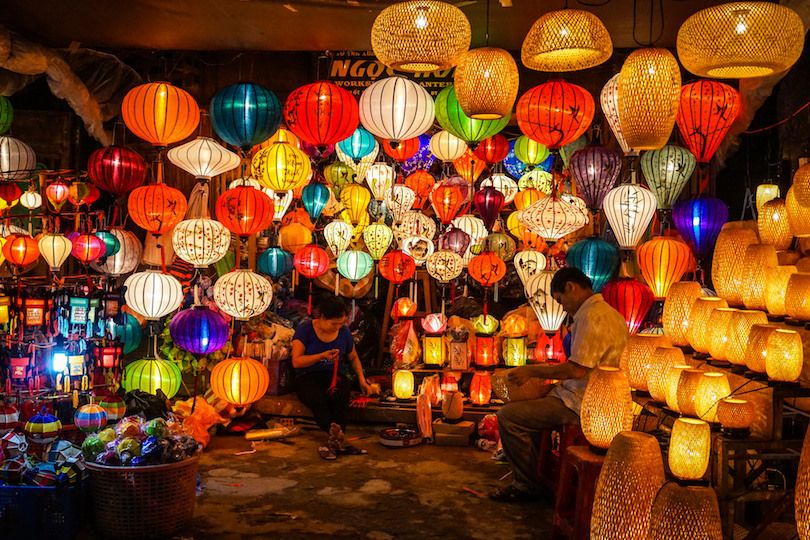 According to some accounts, there are 1360 relics including 1068 old houses, 11 ancient wells, 38 ancestral houses, 19 pagodas, 43 shrines of gods, 23 temples, 44 special ancient tombs and a bridge. Despite the passing of space and time, Hoi An still retains its long-lived beauty. It is like a place where one could find virtually intact relics, which makes Hoi An a unique place in modern life.
The best time to visit Hoi An is from February to April beacause the weather is pleasant, less rainy. Avoid going in the summer because of high temperatures and harsh weather. The rainy season from October to November is not ideal as well because heavy rain makes streets wet.
It's better to visit Hoi An on the lunar full moon 14th every month to see beautiful bright red lanterns hung over the streets – a typical scene of Hoi An on this occasion.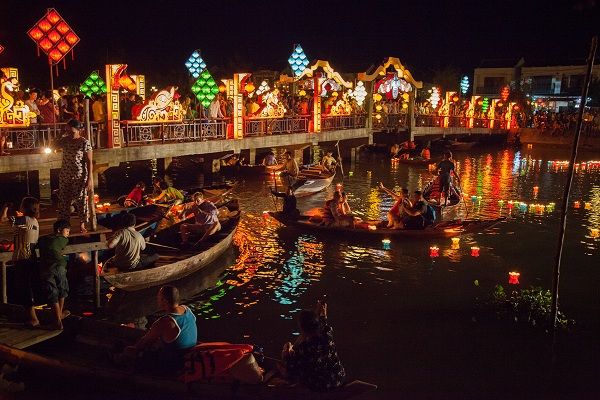 – Hoi An has a full range of transportation services such as bus, taxi, motorcycle taxi, cyclo.
– Motorbike rental price is from VND 120.000 – 150.000 / day.
– But most interestingly when visiting Hoi An is walking or riding bicycles around the neighborhood to enjoy its special features.. Renting a bike is about VND 30.000 / day
Some pictures of Hoi An: