BAY MAU COCONUT FOREST – THE "SOUTHWEST RIVER" IN HOI AN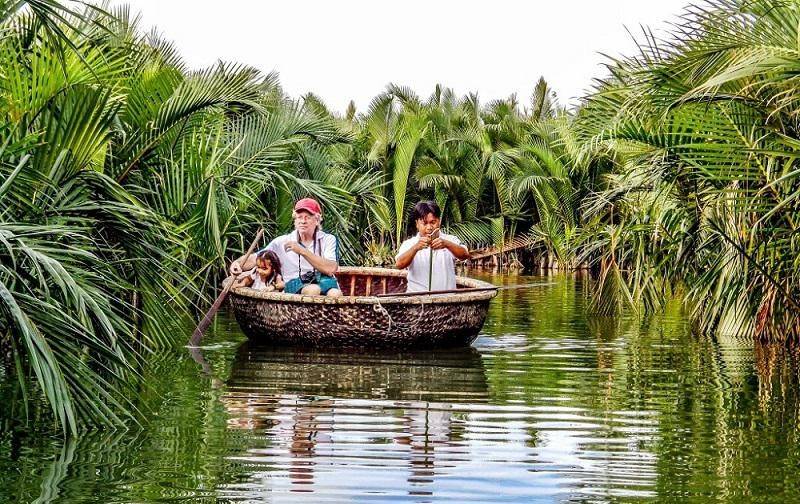 About 3 km from Hoi An Ancient Town, along the Hoai River in Cam Thanh commune, is the Bay Mau coconut forest of over a dozen hectares. This coconut forest is located adjacent to three rivers – De Vong, Thu Bon and Hoai River right in the Cua Dai area – pouring water into the sea. As a brackish water area, this place is extremely suitable for coconut to grow.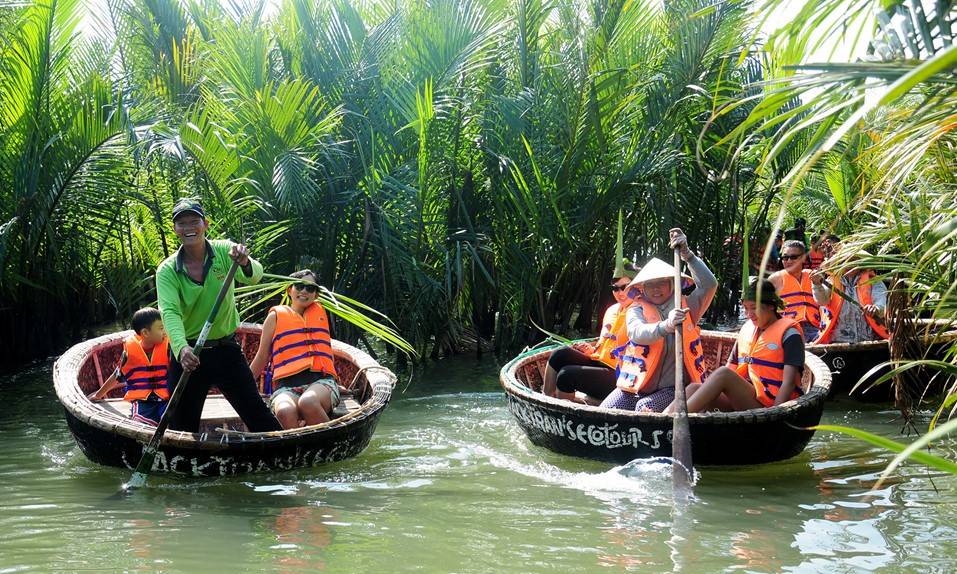 Bay Mau coconut forest was previously known as the revolutionary base of Vietnamese army during the resistance war. Thanks to the discreet terrain, since the French resistance, Vietnamese have organized many ambushes to defeat various enemy raids. Now, taking advantage of the beauty of the place, local people have created a completely new form of tourism. They will carry passengers by basket fishing boats, which makes everyone excited.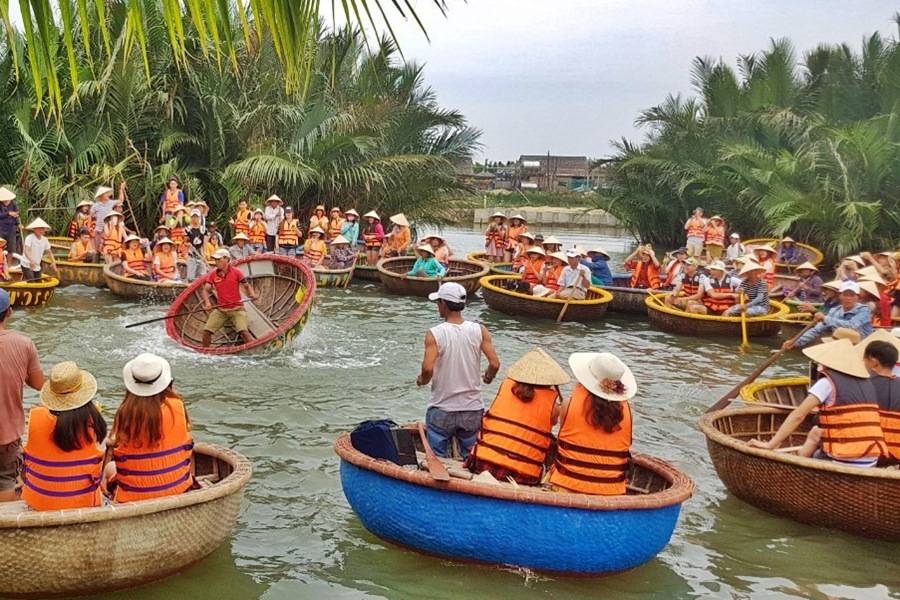 Basket boat services for tourists to visit coconut forest appeared in Cam Thanh a few years ago. They have become indispensable "specialties" when visitors to Bay Mau coconut forest. Each boat contains only two people. Tourists will pay 150,000 VND for a basket boat to wander through the creeks and the green coconut forest for about an hour.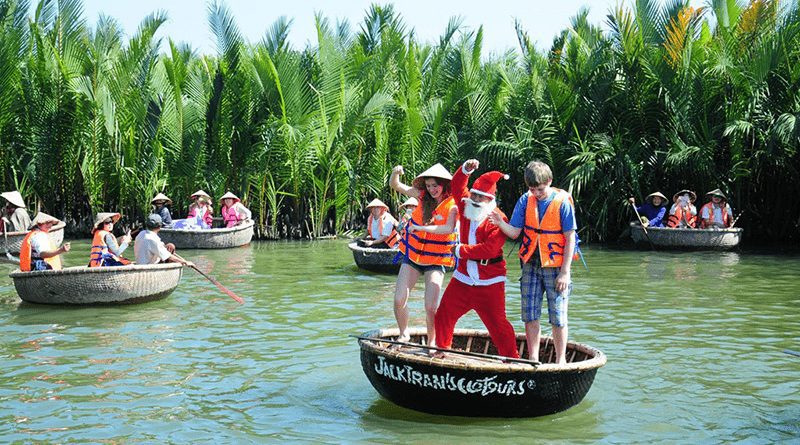 At weekends, Bay Mau coconut forest welcomes thousands of tourists. Besides, there is always a fishing rod on board for guests to experience crab fishing. Visitors who want to catch crabs must swim into the dense coconut palms, then use bait with meat, shrimp and wait patiently.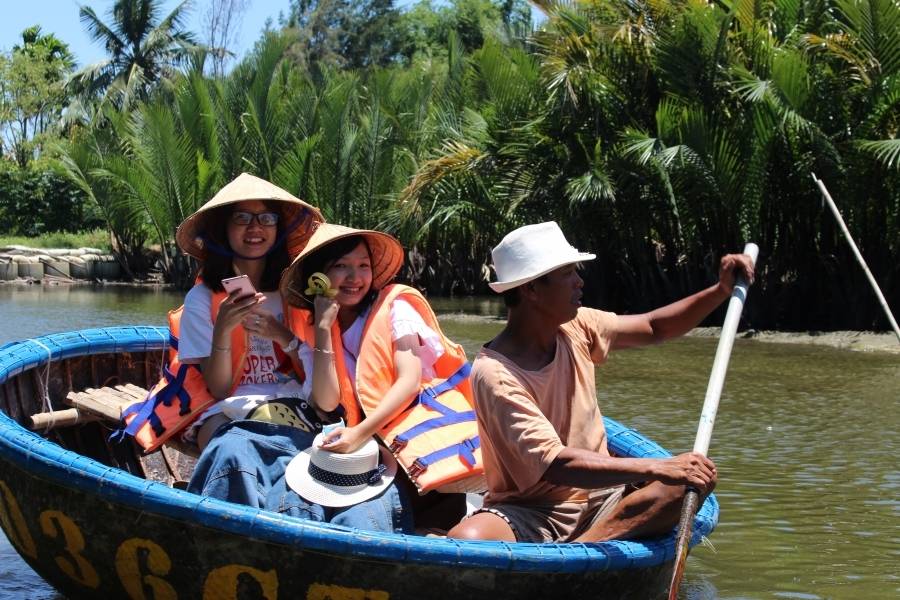 What makes guests admire most is the boat dance performances of skillful local rowers. Their moves create an amusing atmosphere throughout the river. Moreover, sometimes, the friendly local rowers give guests souvenirs made of water coconut leaves, such as rings, necklaces, roses or coconut-leaf hats.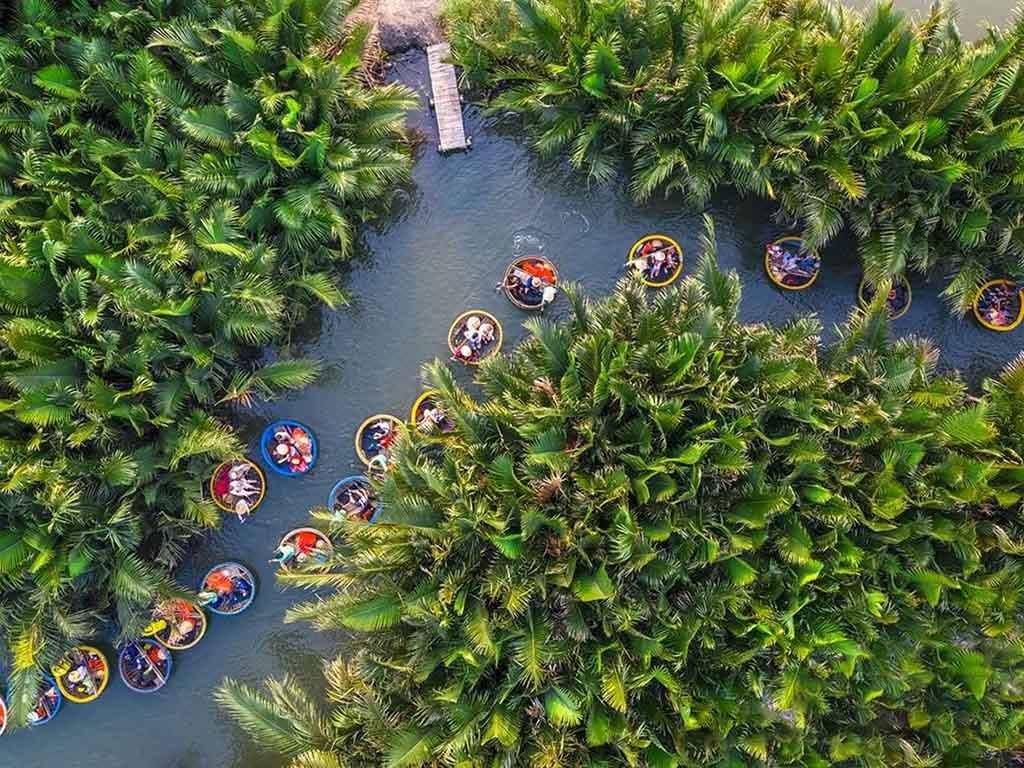 Visitors should go there in the morning or afternoon and avoid going at noon because it is extremely sunny. In the morning, you should go as early as possible. At this time, you will feel the cool air mixed in the warm rays of sunshine. This is also the time when we are always full of energy, promising to be a fun trip!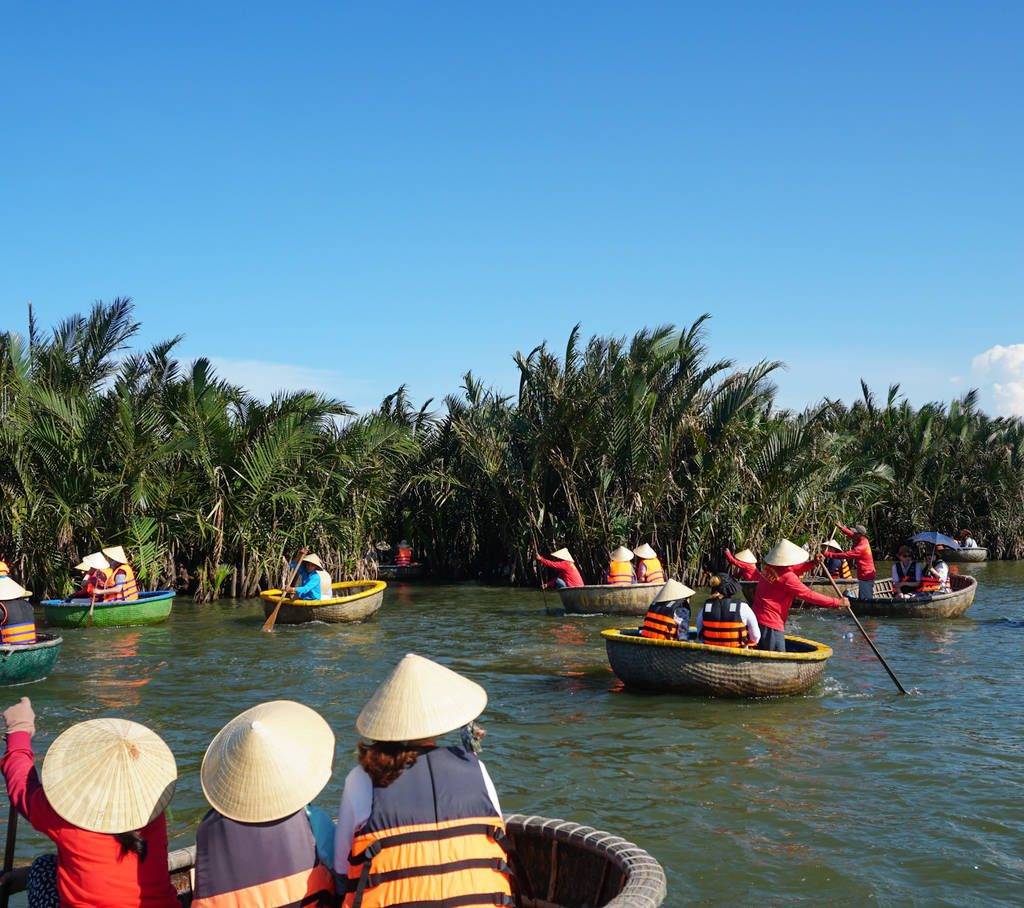 **Ticket price**
Admission fee: 30,000 VND / person
Basket boat rental: 150,000 VND / 2 pax