BEST PLACES TO SHOP IN SAIGON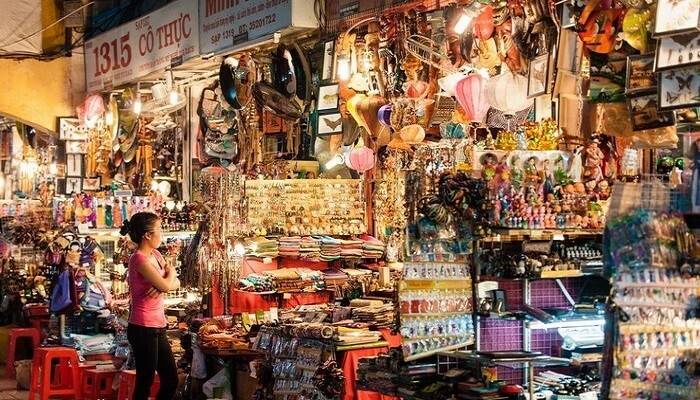 Saigon is not only the largest economic center in Vietnam but also the busiest "shopping paradise" in the country. You can comfortably go shopping and admire the spectacular space. In this article, VNITOURIST will show you best places to shop in Saigon, where you can buy from clothes, shoes, specialties to gifts and jewelry.
Ben Thanh Market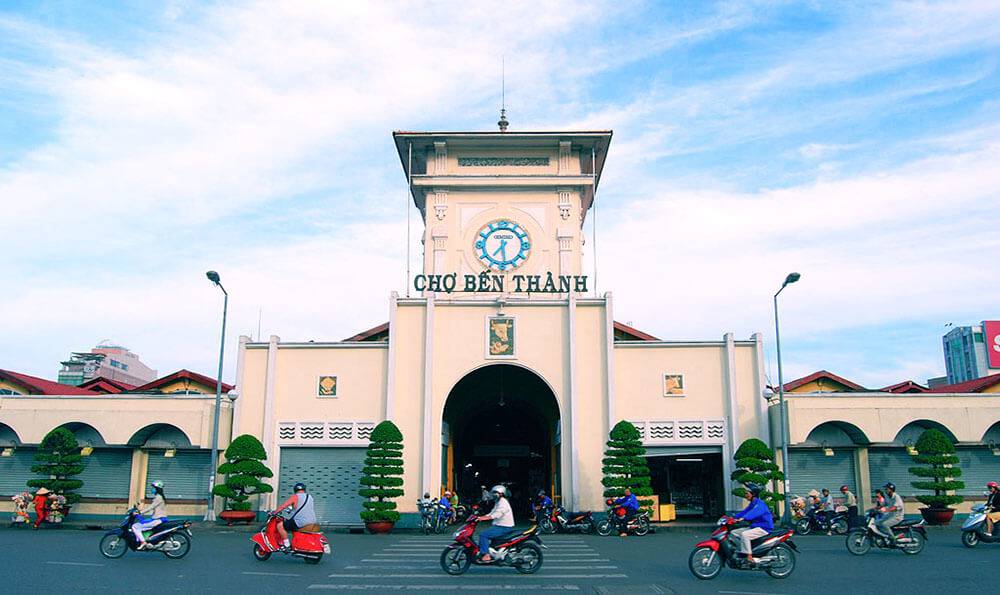 Ben Thanh market is a bustling market in Ho Chi Minh city with various goods such as clothes, shoes, food, souvenirs, etc. It attracts a large number of tourists from many different countries. This market is lively during day time as well as at night. In the morning, you can visit it early to collect some fresh products and there will be a crowded night market with a variety of goods and cuisine in the evening.
This market can be more expensive than other markets because of its central location. However, it will be quite cheap if you know how to bargain and how to identify the quality of products. One tip is that you should preview the market map to easily find where to buy the items you want.
Address: Cua Nam, Ben Thanh Ward, District 1
Opening hours: 4:00 am – 11:30 pm
An Dong Market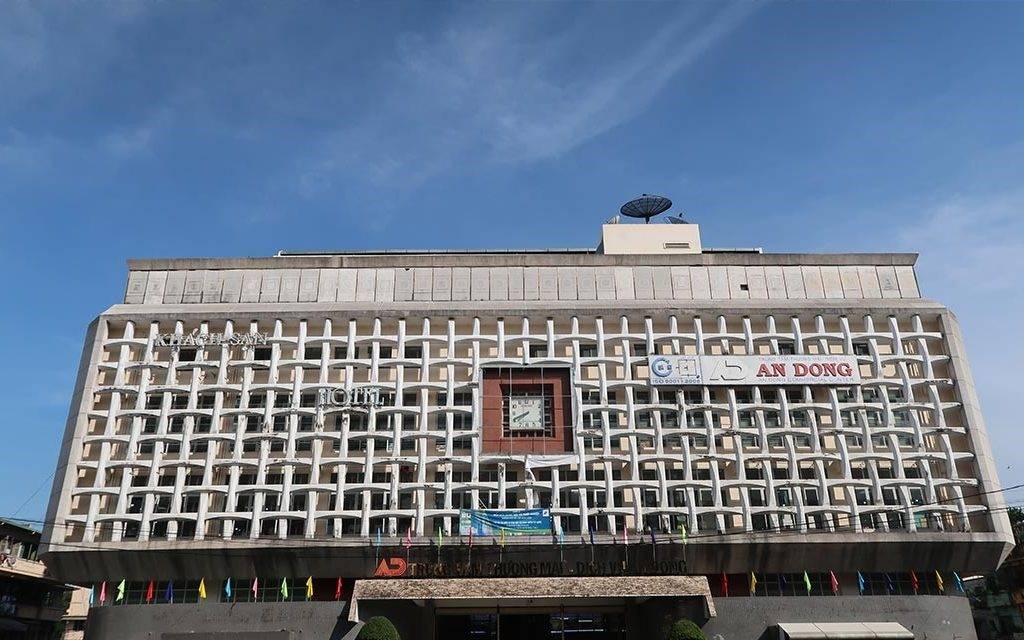 An Dong Market houses a variety of fashion wholesalers and handicrafts stalls. Located in District 5, this indoor market opens daily from 08:00 until 14:00. Divided into four levels, fashion enthusiasts can find an extensive collection of clothing, textiles, shoes, handbags, and accessories on the first two floors. There are quality handicrafts and trinkets made by skilled local artisans on the top floor.
Some of the most popular goods at An Dong Market include woodwork, lacquerware, and knitwear. You can also find jewellery made with gemstones such as amethyst and jade, but it can be hard to confirm its authenticity, so handicrafts are safer options if you're unsure.
Address: An Duong Vuong Street, District 5
Opening hours: Daily 08:00 am – 2:00 pm
Saigon Square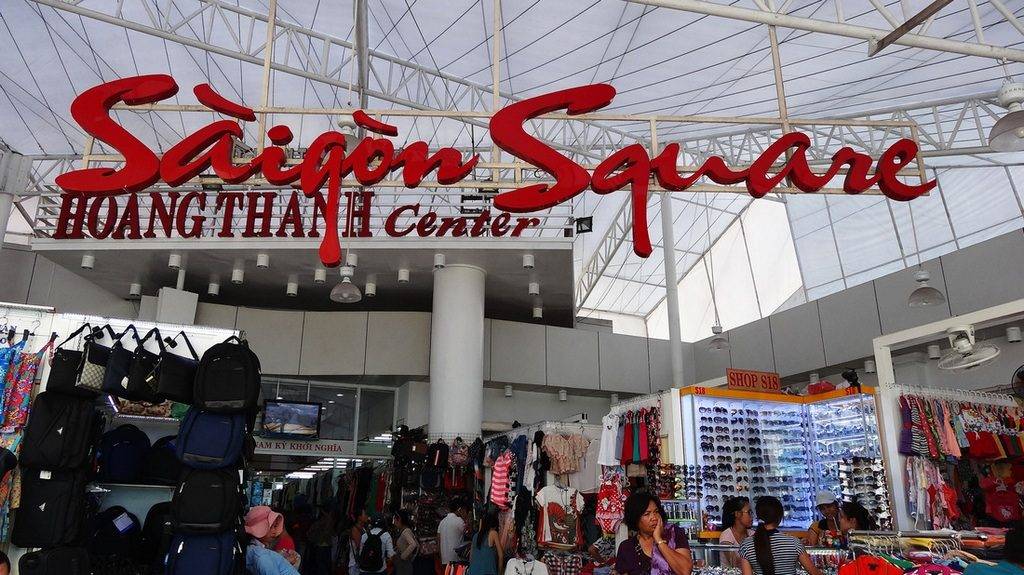 This famous spot is a key player in Ho Chi Minh City's top 10 places to shop in Saigon, and for good reason! This strange mix of shopping mall and traditional market is right in the city center. Saigon Square is also equipped with air conditioners and toilets. There are now three outlets, but the main one is at Nam Kỳ Khởi Nghĩa Street in District 1. Saigon Square is popular for its good prices and a far more pleasant browsing experience, for its wide range of merchandise and for the high quality of that merchandise.
Address: 77 Nam Ky Khoi Nghia, District 1
Opening hours: 8:00 am – 10:00 pm
Binh Tay Market (Cho Lon)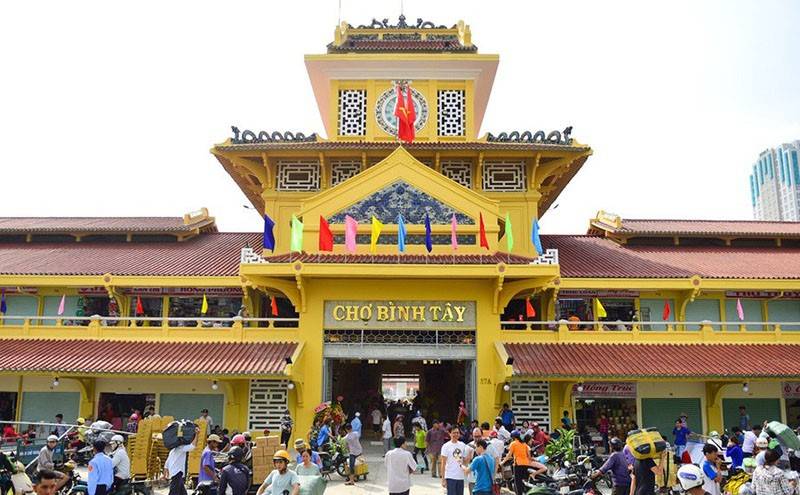 If you are a watch lover, whether you want to shop or not, you should go to Binh Tay market once to have the opportunity to see beautiful, quality and unique branded watch products. It is known as "the paradise of watches". Coming here, you can easily find and buy quality products at affordable prices without spending too much time.
Besides, with the main items as groceries, such as fabrics, aluminum plastic, baskets, souvenirs, dry food, Binh Tay market has supplied wholesale to most of the southern provinces and some countries in the region such as Cambodia, Laos and Thailand, etc.
Address: 57 Thap Muoi, District 6
Opening Hours: 07:00 am – 6:00 pm
Nguyen Trai Street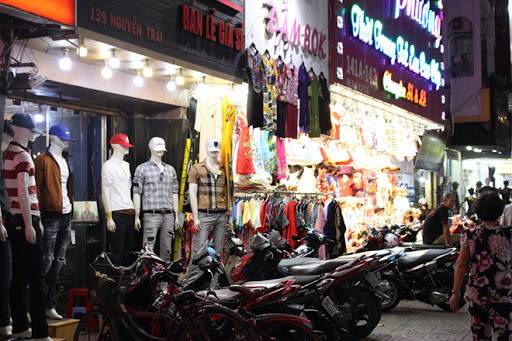 Nguyen Trai is a road connecting the two districts 1 and 5 in Saigon but it is a place selling famous fashion clothes for a long time. The street can be divided into 3 zones. The section of ward 15, district 5 is divided among visitors aged 15-20. The goods here are multi-categories from local, Thai, Chinese. The highlight feature here are the soft price, only 70,000-300,000 VND/item.
Meanwhile, the section from Nguyen Trai – Le Hong Phong intersection to Nguyen Trai – Ton That Tung intersection concentrates a number of prestigious Vietnamese brands for office fashion, such as Viet Thy, Viet Tien, Tay Do garment, etc. More classy is a number of stores located in the district 1 area. This street is only about 200m, but there are many high-end shops with a value of each product from 500,000 VND to several million VND.
Address: Nguyen Trai street, district 1-5
Opening hours: 8:00 – 11:00 pm
If you want to spend money on shopping a bit when traveling to this vibrant city, don't forget to check those 5 places to shop in Saigon! Wish you have a good experience!