BONJOUR CAFE THE ART – THE CAFÉ OF "MILLIONS OF FLOWERS," OR LITTLE FRANCE IN SAIGON.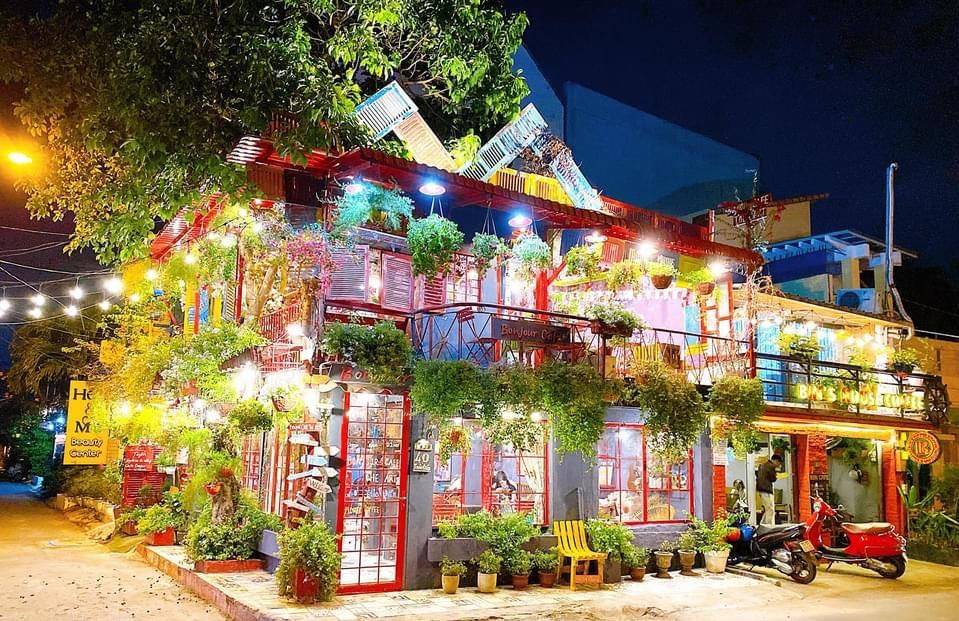 If you once wanted to visit romantic France to sit with your loved one at a pretty table and two small chairs among a scene full of fresh flowers. Now, here in Ho Chi Minh City, you can find such a little France corner like this in Bonjour Cafe The Art – the cafe of millions of flowers.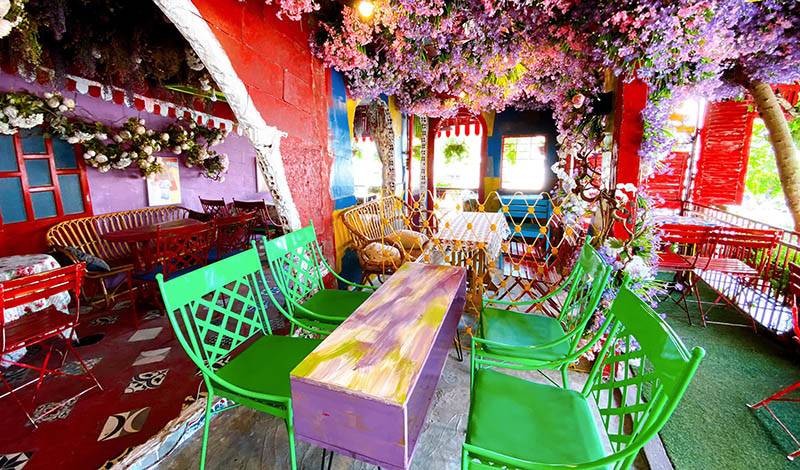 Located in a small street in Thao Dien, District 2 with outstanding red, the shop takes the theme of a small street corner in Paris, France. Bonjour Cafe The Art is full of art to make visitors lost in a fairy-filled world full of flowers.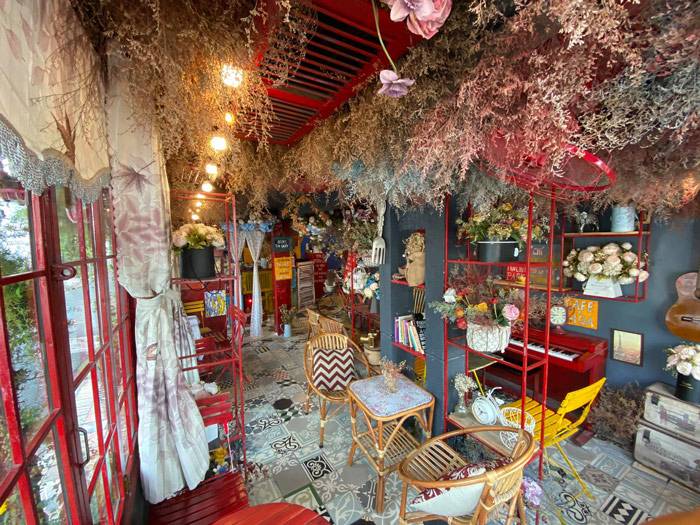 When opening the door, you will surely be mesmerized by the scent of flowers throughout the cool air-conditioned room in the hot Saigon summer. Not only flowers but all the interior of the restaurant are enough to satisfy diners when coming here. From unique red tables to chairs, mailboxes, menu boards, or swings, all give you dozens of "million-like" pictures.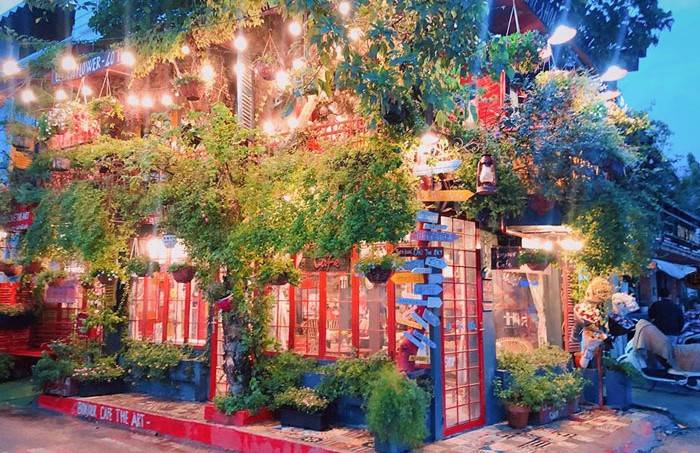 The drinks here are quite diverse, including coffee, tea, and soda fruits. The prices range from 35.000 ~ 75.000 VND (about 1.5 – 3.5 US dollars/ 175-375 yen). When coming to Bonjour Cafe The Art, you definitely have to try "Smoke Coffee"- the unique drink here. And if you want to try this drink, please visit Bonjour Cafe The Art on Saturday and Sunday.