Cafe Bệt – A unique cultural feature of Saigon
Saigon is a dynamic city with numerous special cultural features, and Cafe Bệt is one of them. Nobody knows how long Cafe Bệt has become familiar to Saigonese but they have considered it intimate as their breath. Gradually, this type of coffee enjoying way has become an interesting experience that any visitor to Saigon wants to try once.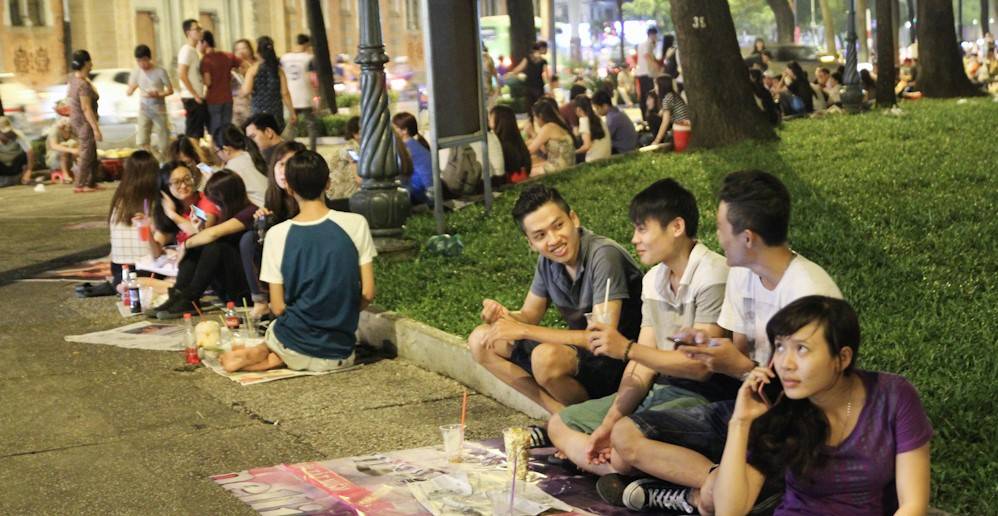 Saigon is the nursery for new and diverse styles of enjoying coffee since the cafe is indispensable to Saigonese's lifestyle. If in Hanoi, we have the culture of sipping lemon tea while chatting, then in Saigon, we have Cafe Bệt. Each place has its own characteristics, but both give people moments of relaxation.
Tourists walking around any street, or any big and small alley in Saigon will find countless cafes full of customers. As the name implies, Cafe Bệt is not something fussy or complicated, simply with small chairs as tables and sidewalk as chairs in the park, it is enough to have the best time enjoying a cup of Saigon coffee. The price of coffee and drinks at Cafe Bệt areas is only 15.000-25.000 VND/cup.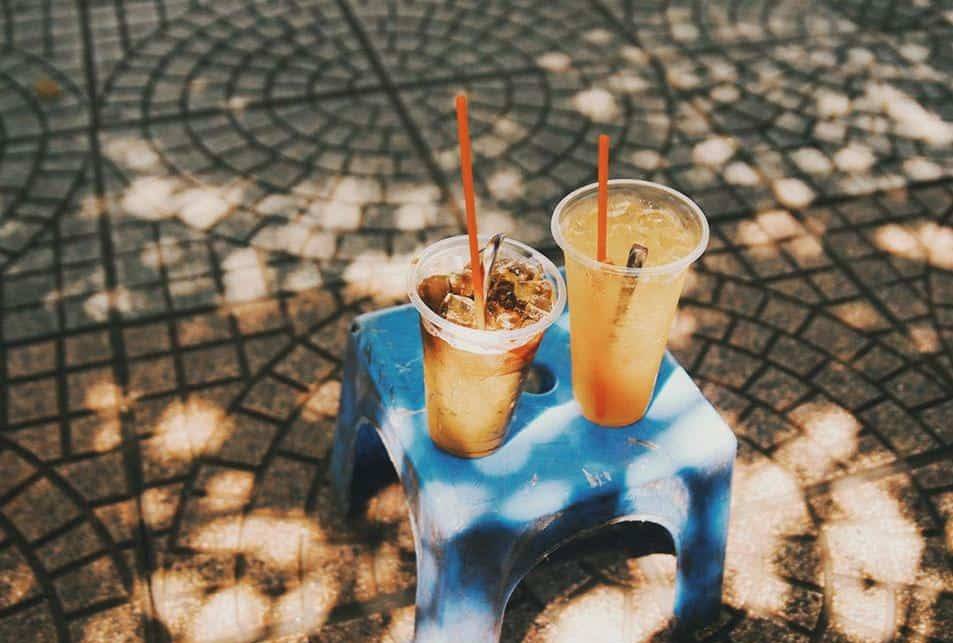 Everyday Saigonese leisurely sips a cup of coffee before work, while meeting customers, hanging out with friends after work…at any time, day or night as if they could not live without coffee a day.
Cafe Bệt is also a favorite gathering place for many groups of guitar players, photographers, skateboarding players, etc. If lucky, visitors will also have the opportunity to listen to music, watch magic shows or roller-skating performances here. In Cafe Bệt, we are not only enjoying coffee, but also feeling other tastes of life, which can be stories without beginning-ending, a few cheesy love moments, or some sort of chats between friends.
** Popular Cafe Bệt shops in Saigon
1. Cafe Bệt Han Thuyen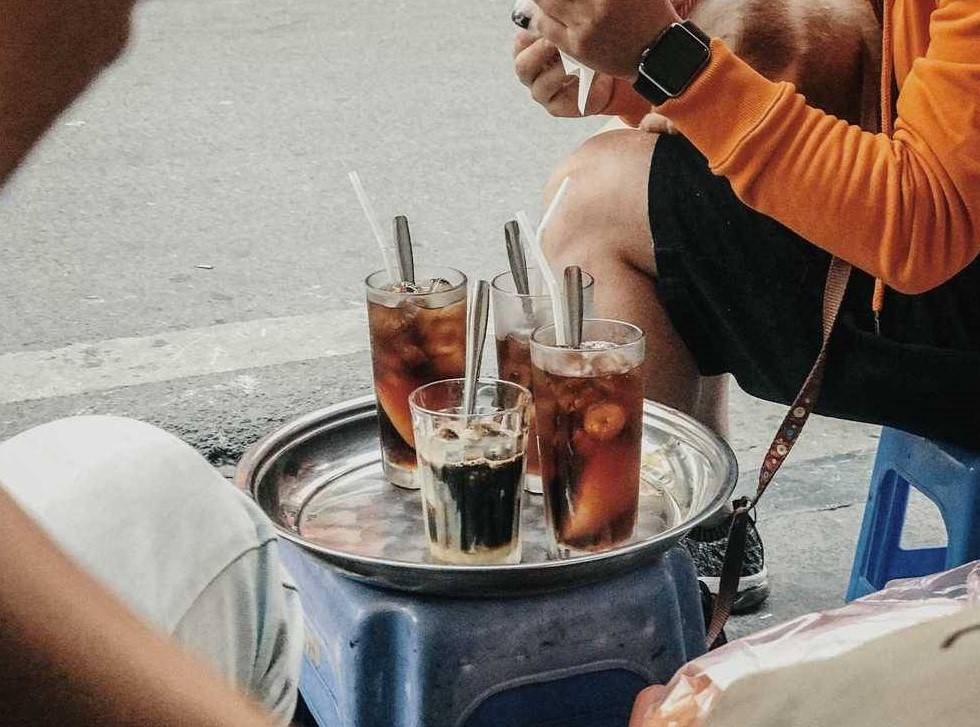 Cafe Bet Han Thuyen is located at 30/4 Park on the side of Han Thuyen Street, District 1. At any time of the day, this place is very bustling with groups of youngsters gathering. It is also home to various mini coffee and snack shops. Just walking in, there will be two or three people coming to give you newspapers to sit down and quickly offer you food and drinks. Besides coffee, you can have other options such as coconut water, kumquat water, passion fruit juice, bottled soft drinks, etc.
2. Cafe Bệt at Cathedral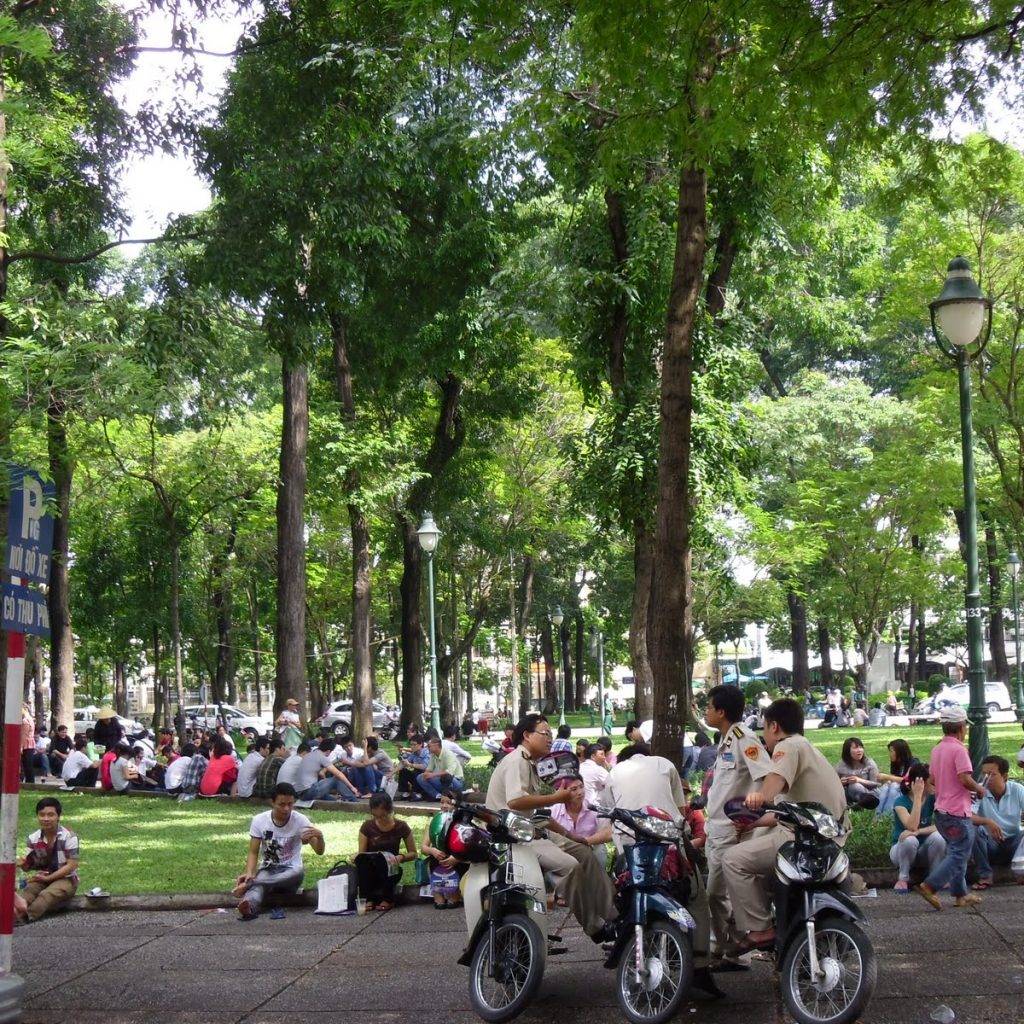 Facing the side of Notre Dame Cathedral is also a Cafe Bệt area, which is called Cafe Bệt at Cathedral. There are usually small decent tables and chairs, arranged neatly, suitable for office people. At night, the area is especially crowded thanks to its bright lights and busy street scenes. However, the shops here sell mainly coffee, not much junk food.
3. Cafe Bệt at Turtle Lake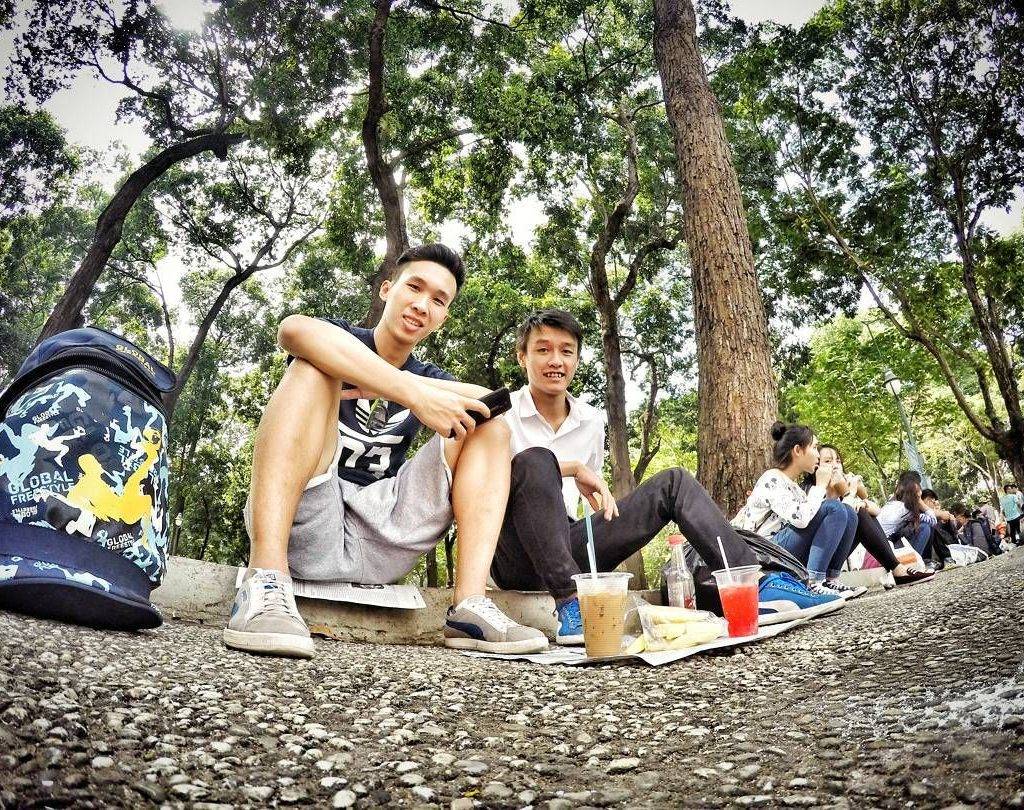 Cafe Bệt at Turtle Lake is an interesting place for both friend meetings and romantic dates. This corner is the most crowded at night with diverse snack shops selling fried corn, mixed rice paper, rolls, porridge, grilled corn, fried fish balls, grilled aloe vera; the drinks are also equally plentiful.
4. Cafe Bệt at Opera House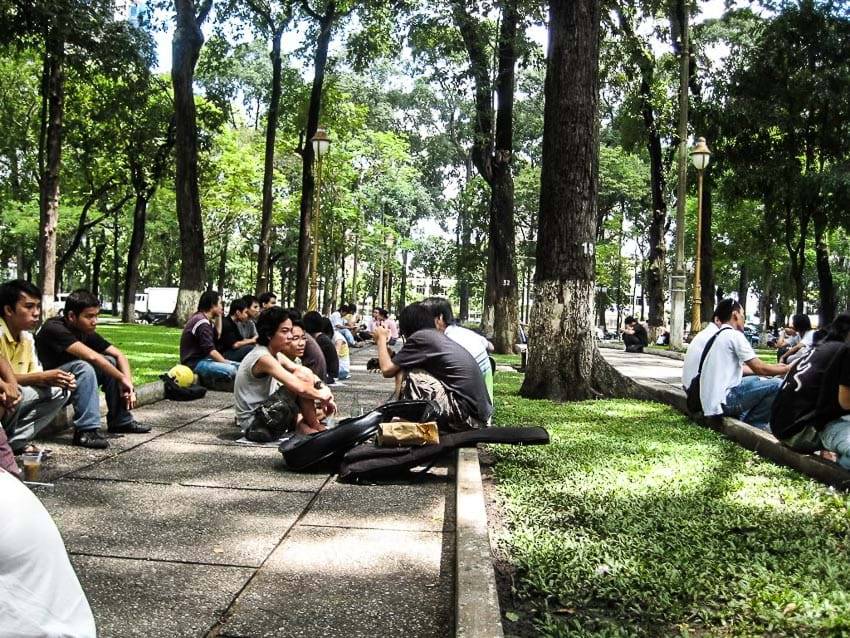 The Cafe Bệt area in the city theater is not too large, yet ideal for those who like to sit and sip a cup of coffee while watching the vibrant city by night. Sitting here, you can feel the captivating combination of luxury city scenery mixed with simple street styles of Saigon.
Visiting Cafe Bệt will make you feel that time is passing slower while watching bustling life around. Plain street corners, unobtrusive wooden tables and chairs, people sitting to look for peace in life – that is Saigon Cafe Bệt!