Sin Suoi Ho – The "stream of gold" village at Son Bac May Mountain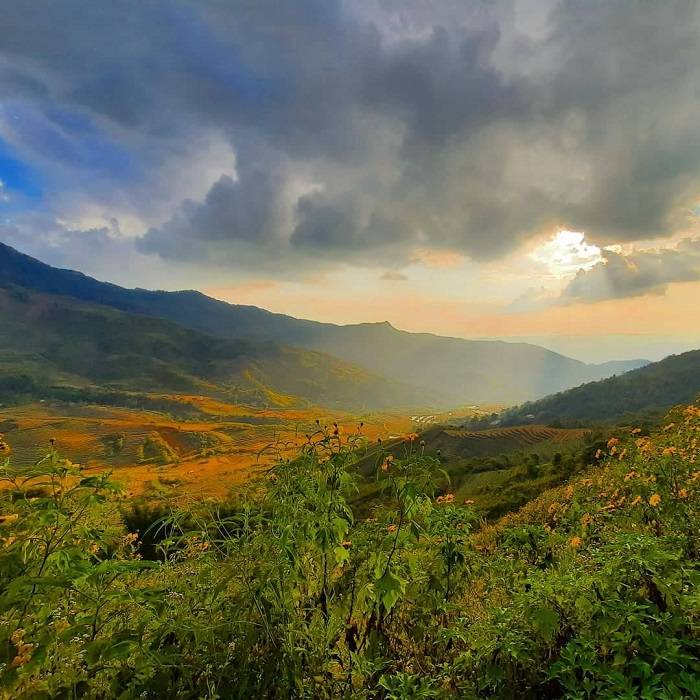 The mountainous north of Vietnam is always worth visiting for those who want to get off the beaten tracks of too touristy places to explore untouched tribal attractions.
Similar to Cat Cat Village in Sapa and Dong Van Karst Plateau in Ha Giang, Lai Chau's eco-friendly orchid village, Sin Suoi Ho, will also provide visitors with the most authentic cultural experiences of the Mong people through bustling traditional markets on weekends, dances under Khen sound by the fire in night music performances, and a retreat at unique bird-nest homestays above tree in the cool weather all year round here.
1. About Sin Suoi Ho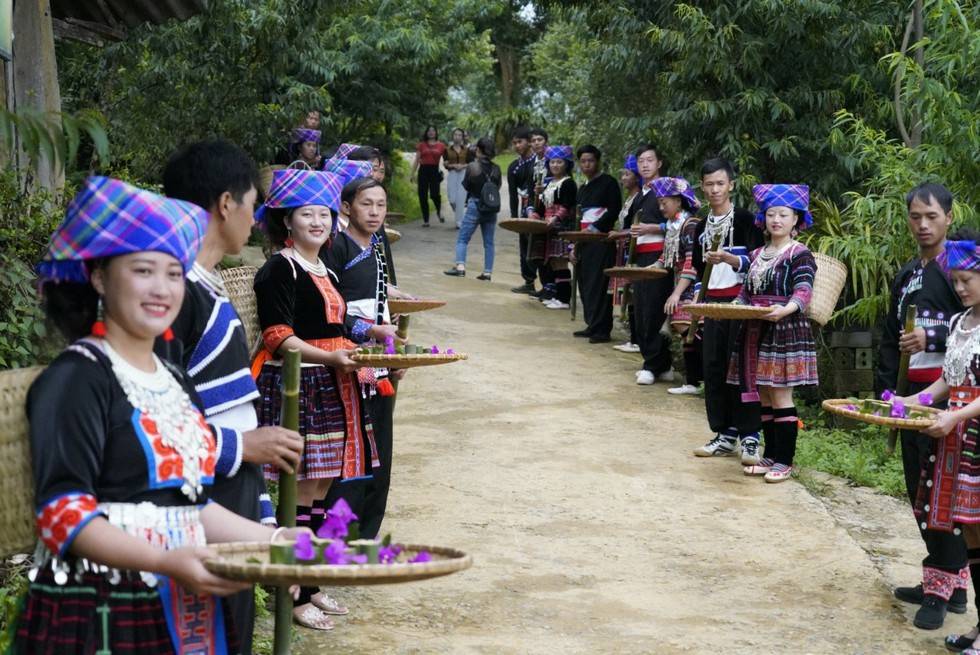 Sin Suoi Ho is a highland border district of Lai Chau province, about 60km west of Lai Chau city, 450 km from Hanoi. Sin Suoi Ho in Mong language means "stream of gold", with the expectation that this small village is always peaceful, full of crops and waterfalls, streams.
The area has a diversified network of rivers and streams, with two main rivers flowing through, namely Da River and Nam Na River. Moreover, the district has 08 communes located in the area of Son La hydropower reservoir. All the conditions of topography, climate, hydrology, rivers, and streams are favorable for the development of ecotourism.
– Community-based tourism (CBT)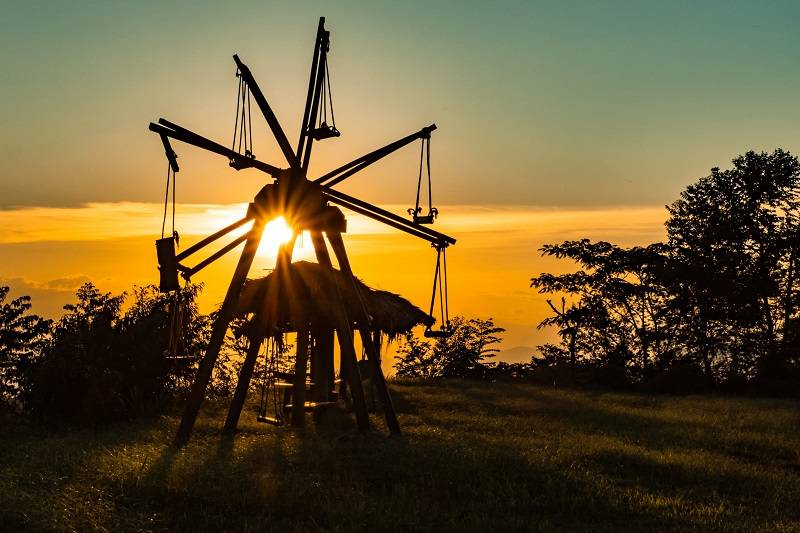 Sin Suoi Ho village is home to more than 100 H'Mong households living in traditional tile-roofed tinh truong houses. Each house is decorated in an individual look with greenery and colorful flowers.
At the entrance to the village, visitors will be warmly treated with a refreshing drink made from cardamom – a typical plant in Sin Suoi Ho.
What makes visitors surprised most is that the village is so clean that they can sit on the road without dust sticking to their clothes. To achieve this cleanliness, the villagers have made a convention of not littering indiscriminately and using bamboo baskets or banana leaves instead of plastic bags.
– Weekend fair markets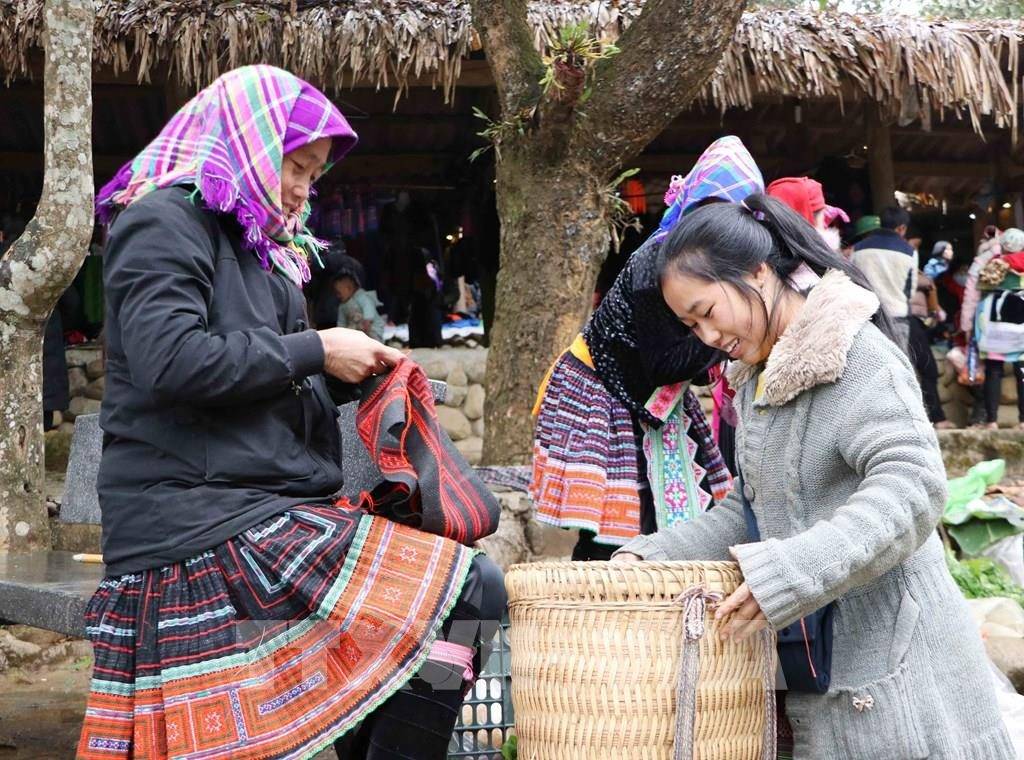 The fair is held every Saturday morning and a sub-market is on Wednesday. This space is not only for wholesale and exchange of goods but also for communicating among the inhabitants. In the market, tourists can easily find the specialties of this upland region, such as honey, dried bamboo shoots, wood ear, sticky rice, etc.; or hand-woven brocade fabrics and clothes.
Also, bargaining is a rare thing here; the sellers fix the price and will not change no matter what. This way of selling is derived from the honest and straightforward qualities of the Mong people.
– Local meals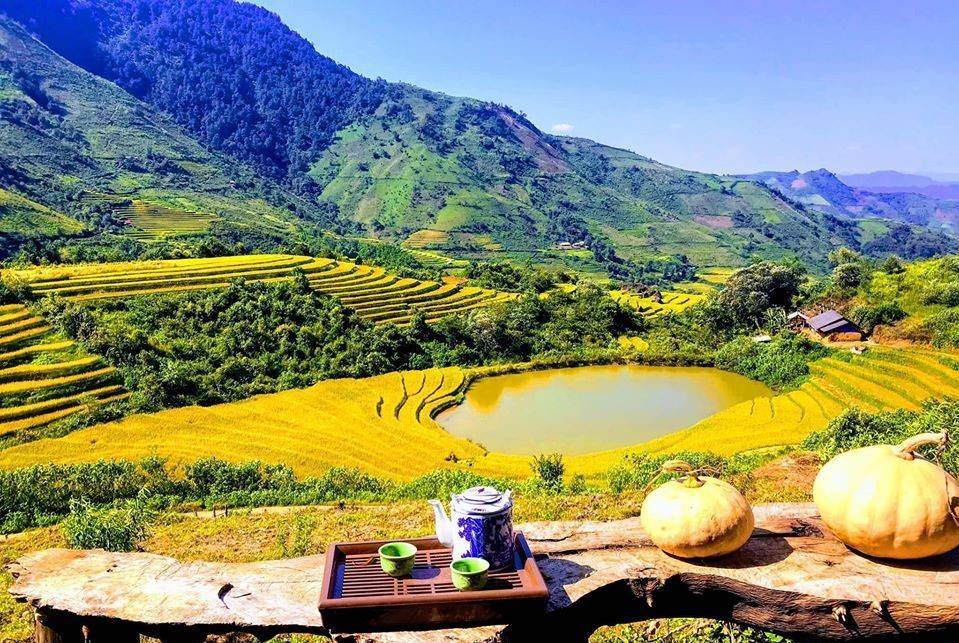 The food services here are all prepared by locals and available to 8-10 people, ranging from 1 million VND or more. Each meal includes dishes bearing bold identity and traditional flavors, such as smoked pork, stir-fried kale, honey-roasted chicken, banana flower salad, pumpkin soup, etc. All dishes are seasoned with cardamom, so if you are not familiar with this spice, just notify the owner in advance. The food source is fresh and safely grown by farmers in the village.
– Night music performances
In the evening, you will enjoy the cultural performances around the fire. Mong boys and girls put on their colorful brocade costumes, then sing, dance, and play traditional musical instruments with visitors.
– Heart waterfalls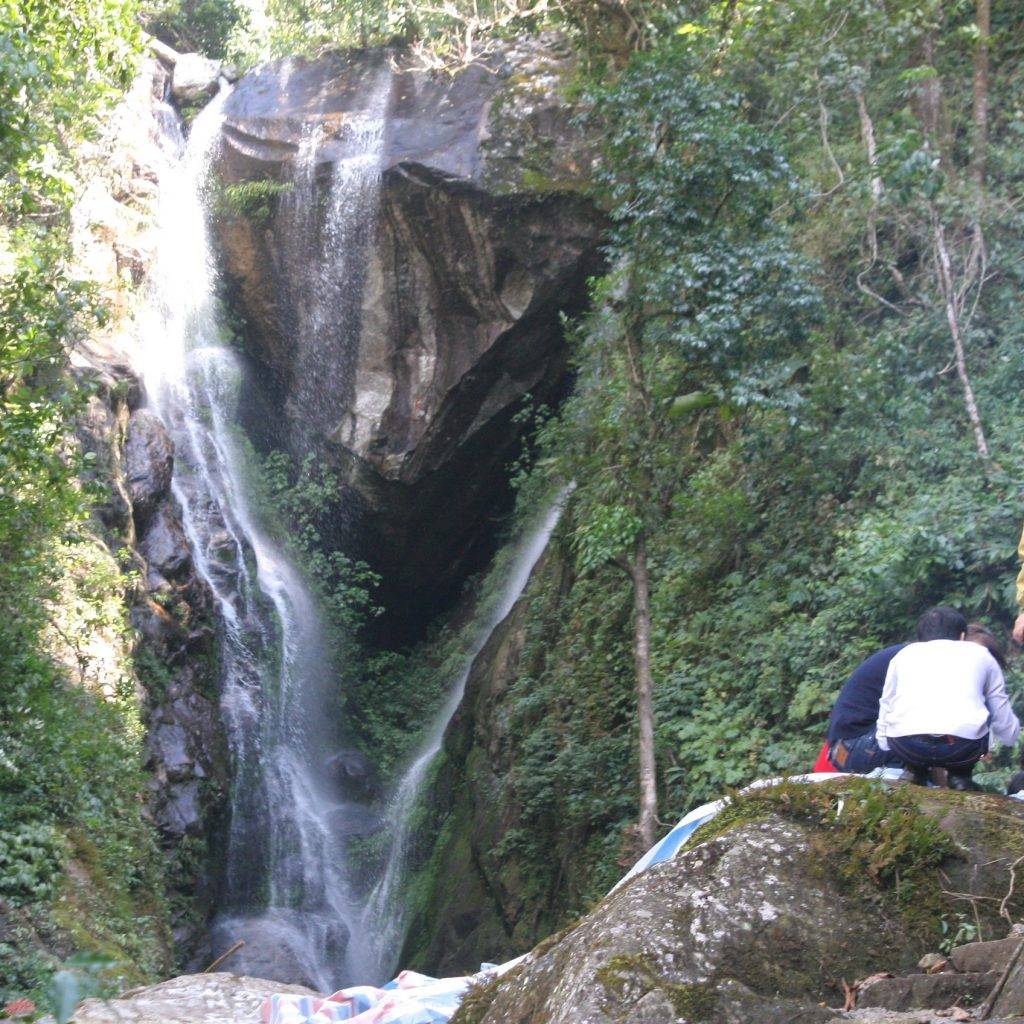 If you stay at the homestays, there is a chance hospitable hosts willingly take you to Heart Waterfall, which is only 1km from the village. You will need to cross the jungle trail for about 45 minutes to reach the waterfall, but don't worry, the road is quite easy, with beautiful views along the way.
The destination appears with two waterfalls flowing around a large heart-shaped rock. At the foot of the waterfall is a small lake, full of cool water all year round.
2. The best time to visit Sin Suoi Ho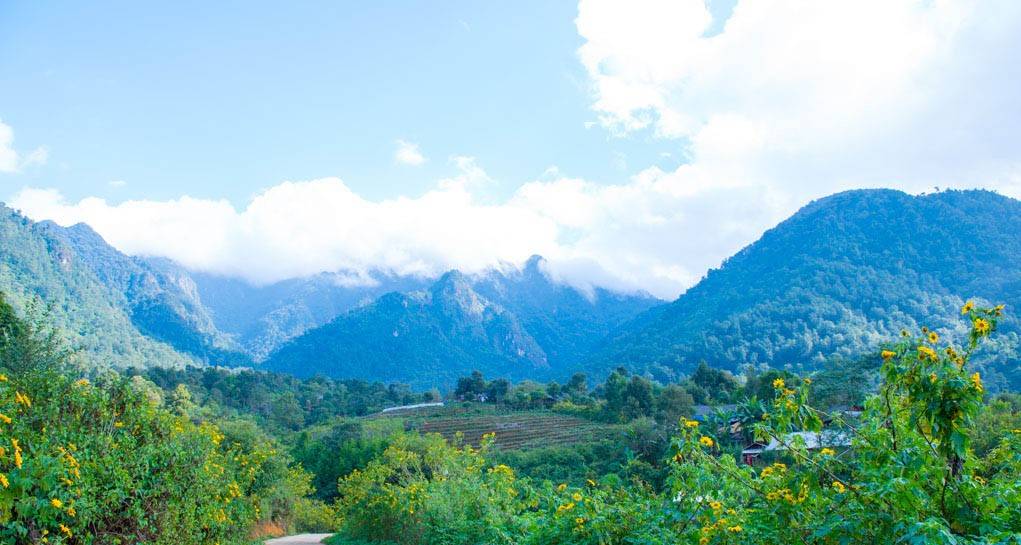 Sin Ho's climate is characterized by the Northwest mountainous tropical region, less affected by storms and cool all year round. The weather is divided into two distinct seasons; winter is super cold with little rain, while summer is hot and rainy. However, this is still an ideal place to visit at any time of the year.
In the hot summer, it is perfect for relaxing at homestays close to the natural landscape and exploring multiple interesting places around Sin Ho. When the weather is much colder, many visitors choose to come here to experience the Dao herb bath and attend the H'Mong's Gau Tao festival. Notely, at this point of time, the place can be freezing, so you need to pay attention to the weather to ensure your health.
3. How to get to Sin Ho
– From Hanoi to Sin Ho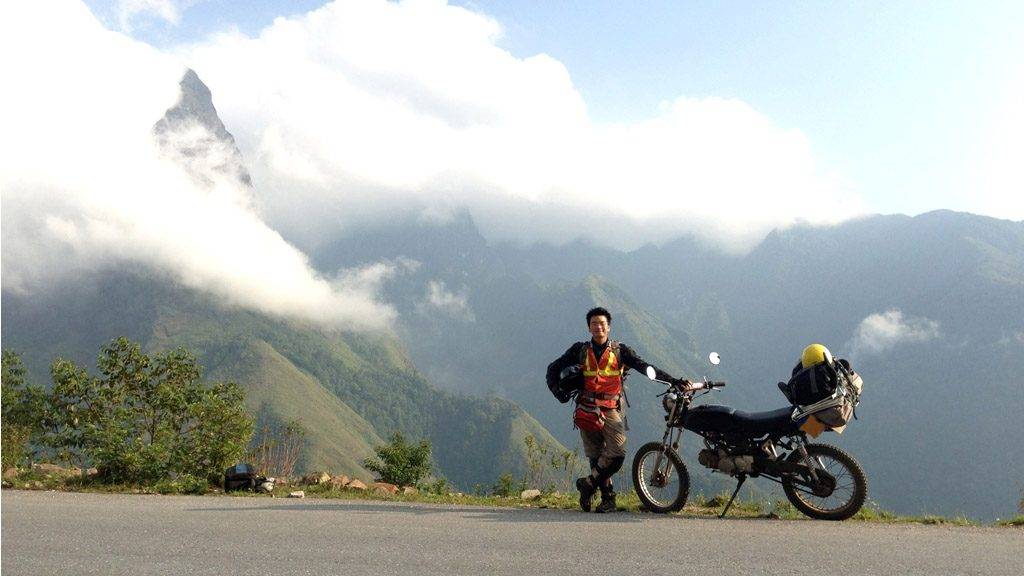 From Hanoi you can get to Lai Chau by car, motorbike or bus through two routes:
Go on Road 32 to Nghia Lo, Mu Cang Chai, Than Uyen and then to Lai Chau. This plan will help you explore Nghia Lo or watch the ripe rice season in Mu Cang Chai, but the distance will be further (about 420km).
Go on the highway Hanoi – Lao Cai, then go to Sapa and cross O Quy Ho pass to Lai Chau. The travel distance will be reduced by about 40-50km for only about 4 hours.
– From Lai Chau to Sin Ho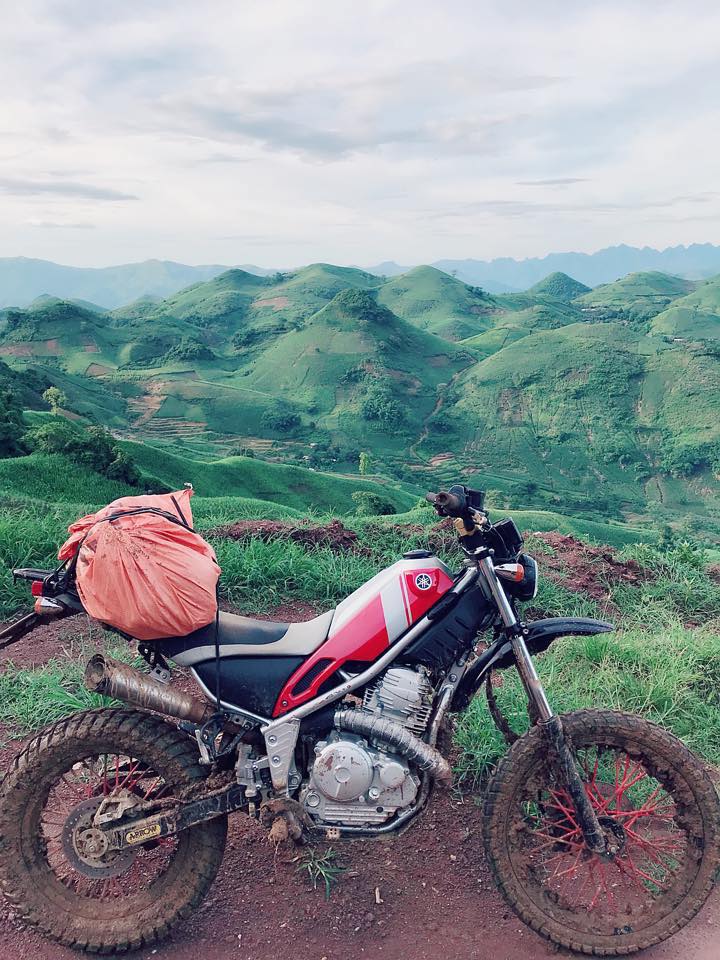 From Lai Chau city center, you find the way out to DT128. Then, move on this highway about 60 km to Sin Ho (2 hours). Or, you can use daily buses to Sin Ho. There are usually two bus trips departing from the central bus station of Lai Chau to this upland district at 6:00 and 13:30.
4. Accommodation in Sin Ho
Right in the center of Sin Ho, there are numerous budget hotels with medium quality. Although not so perfect, they still have a full range of minimum amenities to meet the basic needs of tourists.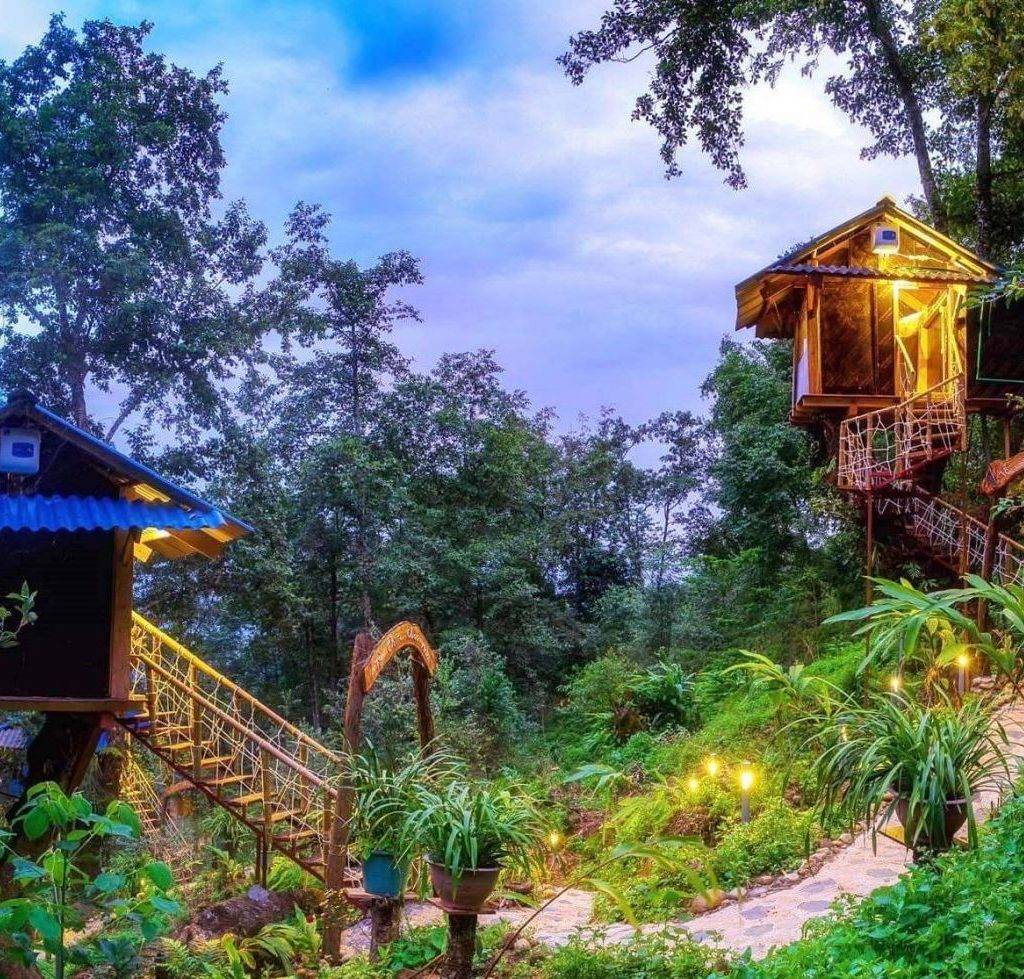 – You can refer to some hotels below:
Thanh Binh Hotel: 0231 3870366
Kieu Phuong Hotel: 0231 3870291
Hong Quang Hotel: 0231 3870342
Thanks to the promotion of CBT, various families in Sin Suoi Ho have turned their houses into homestays to serve tourists for 250,000 VND/person/night; each one has a welcome gate, wooden signboard with the words made from ropes or rattan writing phone numbers, the names of the owner, etc. Everything is friendly to nature.
– List of homestays in the village:
– Sung A Sinh Homestay 0915343201
– Vang A Chinh Homestay 0912019475
– Hoang A Sa Homestay 0947128875
– Chang A Chung Homestay 0356201939
– Homestay Chu Vang 0912827159
– Xa Cha Homestay 0981133975
– Homestay Chinh Ke 0982394333
– Homestay Chinh Ly 0984512986
Besides, travelers can also choose to stay in the unique "Bird's Nest" homestays, unique only in Sin Suoi Ho. These solid nests among foliage have an area of about 7m2, featuring a full and convenient personal space, heater and private wifi. Around the homestay is decorated with the typical orchid pots and green trees.
5. Notes when visiting Sin Suoi Ho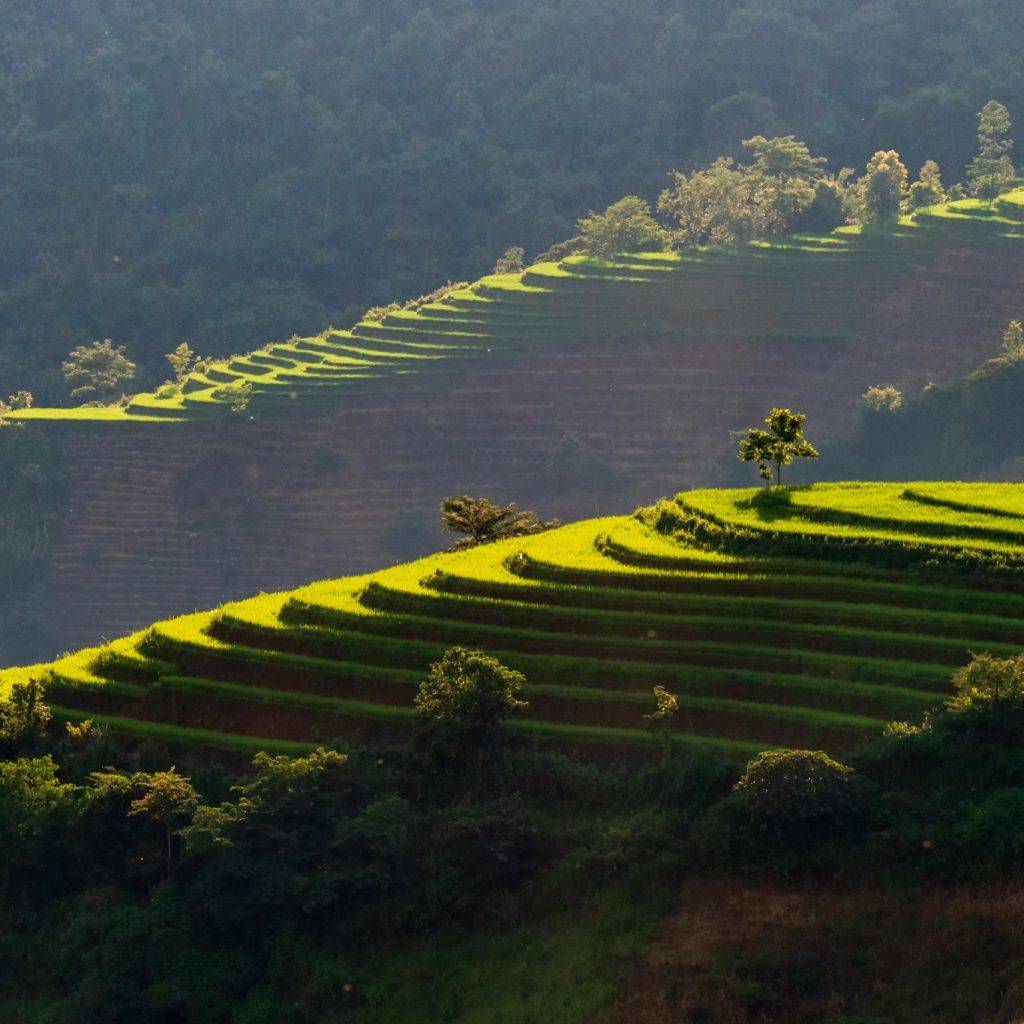 – Since this is a border commune, tourists need to notify the commune authority before entering the village. The People's Committee is right at the beginning of the village and the entrance procedure is also easy.
– For foreigners, you need to bring all necessary identification papers and a list of participants, if you are traveling in a group.
– The entry ticket price is 20,000 VND per person. The rental price of Mong clothes is from 50,000 VND/custom.
– A day at Sin Suoi Ho can go through four seasons, so you need to prepare a full range of suitable clothes and shoes. Even, you will probably need warm clothes in the summer.