COM VONG VILLAGE – AN RURAL AND ELEGANT DISH
Perhaps those who love Hanoi probably cannot ignore the special dish of Com Vong village (Green sticky rice). Just by the name, it is easy to think of young green sticky rice, wrapped with lotus leaves filled with a fragrant scent, then tied with a pair of dry straw.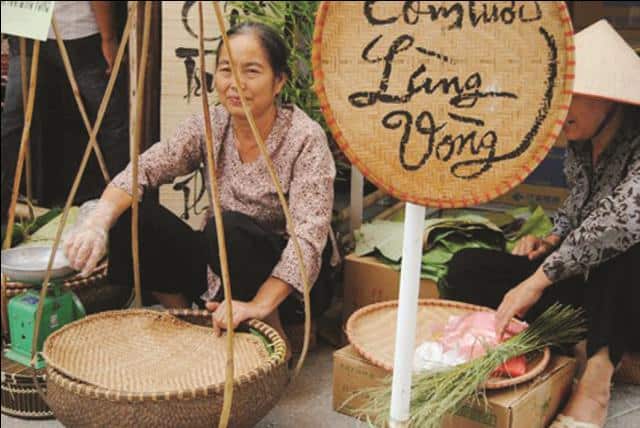 Com Vong Village is a culinary specialty of Vietnam in general and a famous specialty of Hanoi's first-class in particular. This is a typical product of Vong village, Dich Vong Hau Ward, Cau Giay district, Hanoi.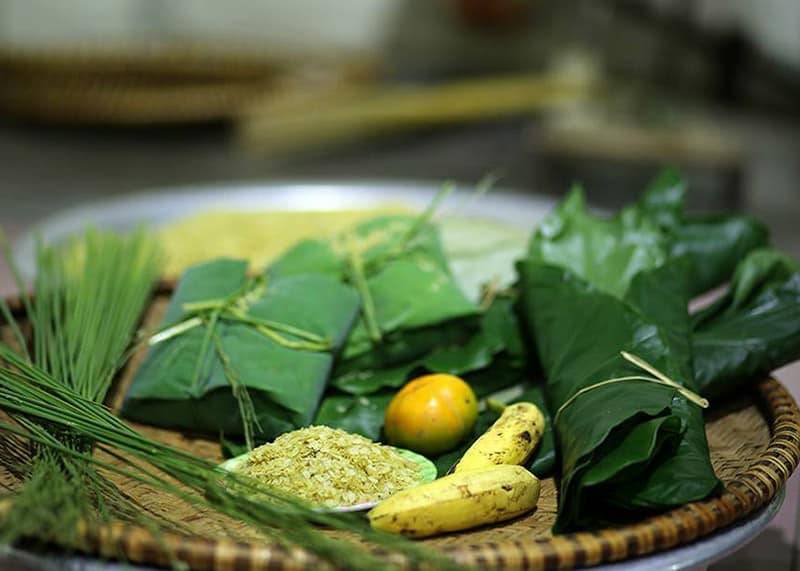 How to make Com:
To make the famous Com, Vong Village Artisans have to conduct a series of stages, like selecting the most delicious young glutinous rice in the immature fields (the selected ones must release milk drops inside green rice husk). The next step is to take the grain, pound the grain, and roast the grain so that the final product is a sticky plastic-like sticky rice containing so much respect and hard work of the makers.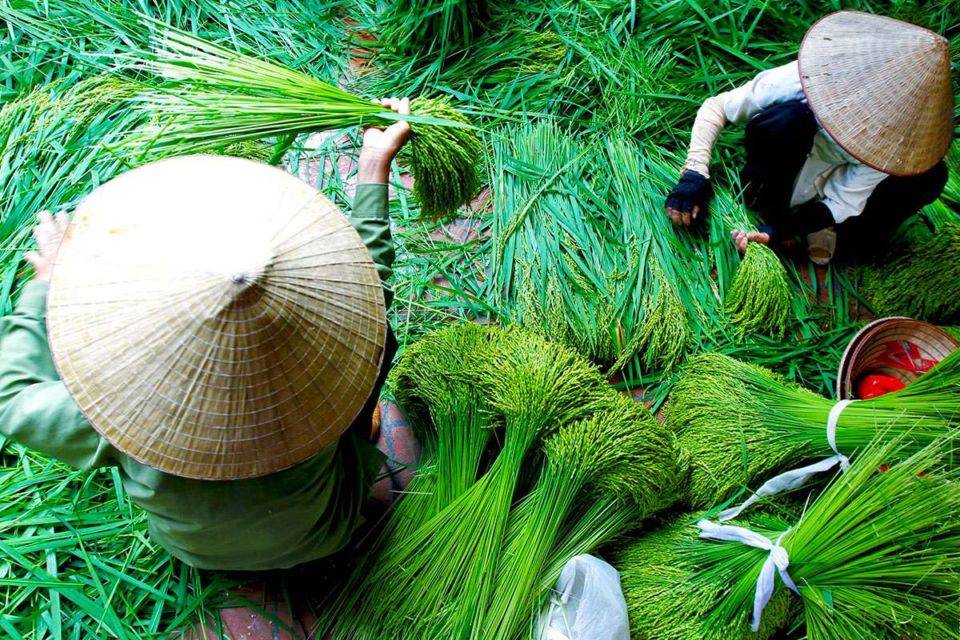 The finished product will be wrapped in two layers of leaves, and tied with green bamboo string before being delivered to consumers. The inner layer is a fresh and green leaf that keeps Com from drying and fading color; the outer layer is lotus leaf with a faint fragrance.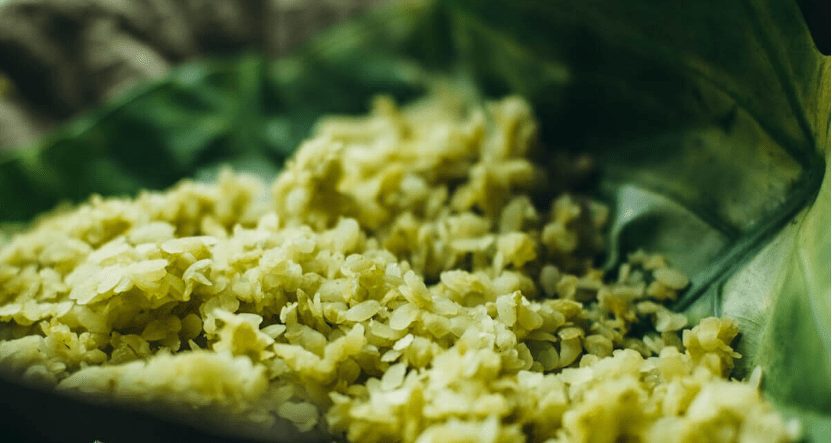 Many places produce Com nowaday; however, only the Com Vong village is the most delicious to be an elegant gift in Autumn. Vong village people have a secret to make the product especially fragrant, sweet, and colorful. Com Vong village, along with the scent of milk flowers, the wind, and the songs merge to make up a romantic Hanoi autumn or a culture that has been deeply engraved in the souls of the ancient and modern Hanoi people.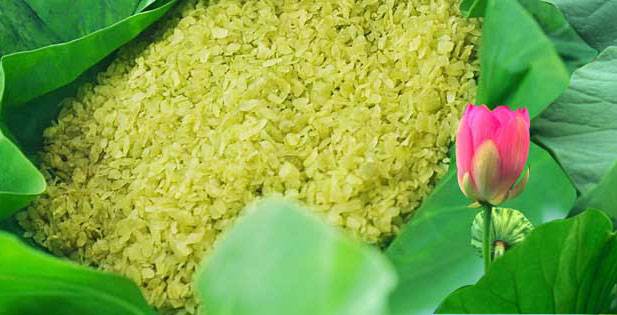 If you want to eat the delicious Com, wait until the harvest. The time from July to October lunar calendar – the fall season of Hanoi – is best to eat the fresh Com. When taken away, Com still remains the quality for a few days if carefully wrapped with two layers of leaves. You can store the dish at below 10 degrees Celsius, or use the freezer for unlimited storage time. The dish from the freezer should be put in front of a fan to defrost for 15 minutes before serving. By doing this, it will return to a fresh, soft, and tender state.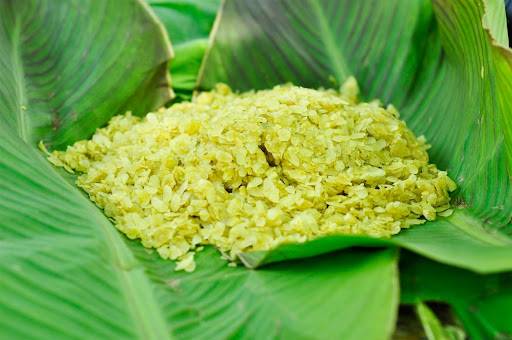 Besides serving with bananas or delicious tea, Com is also a raw material to make many dishes such as cake, sticky rice, tea, etc.