THE FRAGRANT LA VONG GRILLED FISH IN HANOI CAPITAL
Hanoi, with thirty-six streets, is always the must-visit destination for tourists. In this capital, a street has long been famous for its unique and exciting delicacies. The delicacy has become a culinary culture, a specialty that contains the essence of capital cuisine. It is La Vong grilled fish right on Cha Ca street – a familiar culinary brand of Hanoi people.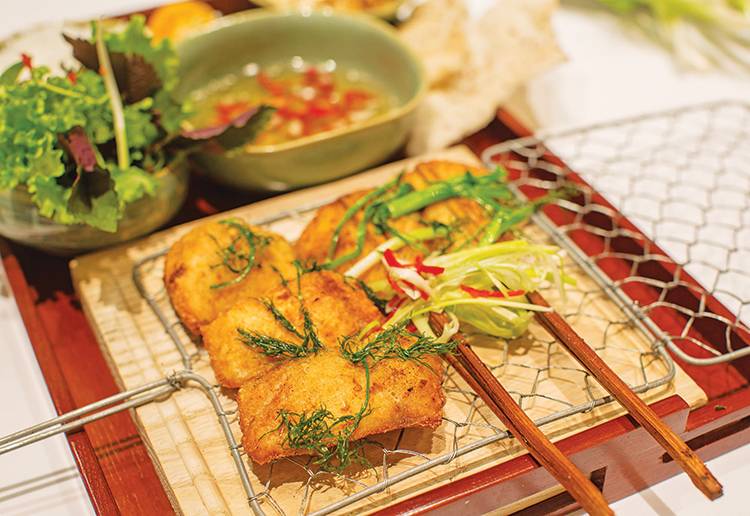 Speaking of La Vong grilled fish, surely the gourmets in Hanoi had once tasted this exciting delicacy. They are sliced fish pieces, marinated in spices, then grilled on charcoal, and fried. The finished product looks both eye-catching and delicious.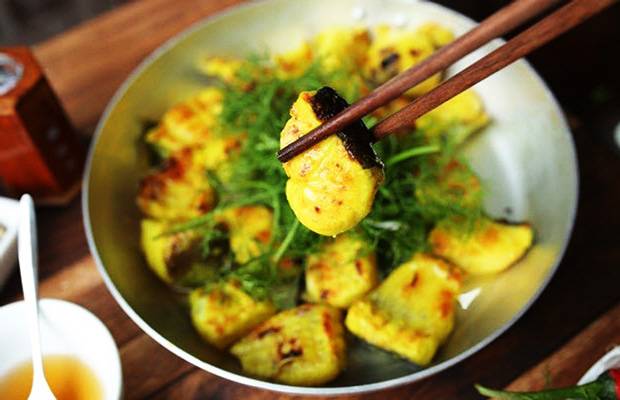 Because this is a delicacy, so it requires thoughtful, raw materials. The fish should be crystal-eyed catfish on Da river, or Semilabeo notabilis fish on Bach Hac river. Or, sometimes, people also use catfish. The grilled fish is fragrant but not greasy, with the sweet taste of fish meat and unforgettable dipping sauces.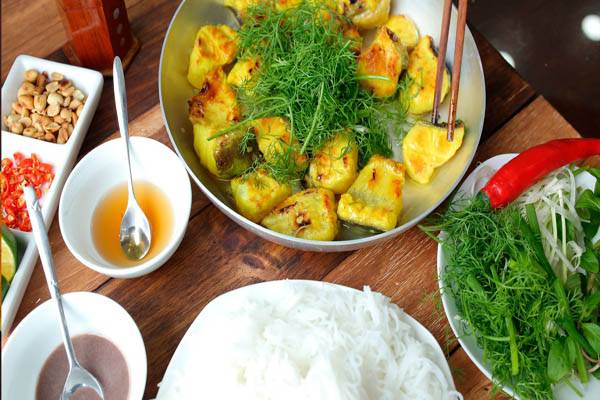 The elegance in Hanoi capital's cuisine appears in the fine accompanying spices, including turmeric, fat, fish sauce seasoned with sufficient quantities. The aromatic fish is soft, not fishy, but sweet and gently goes into the hearts of customers.
Eating grilled fish is a must to serve hot with baked rice paper, noodles, and some herbs. Especially shrimp paste with a little white wine cannot be missed.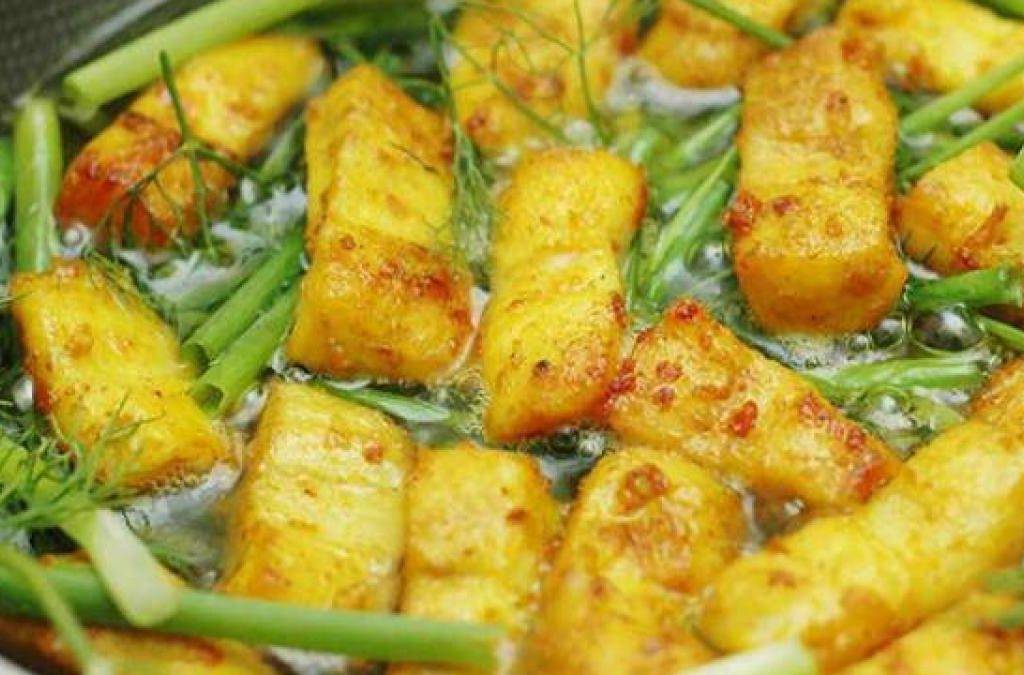 You can choose to enjoy the food in two ways. You can eat after putting fish in the pan of fat, then adding onions and eating with noodles, shrimp paste, or putting both onions and fish in the bowl, sprinkle with boiling broth and use immediately.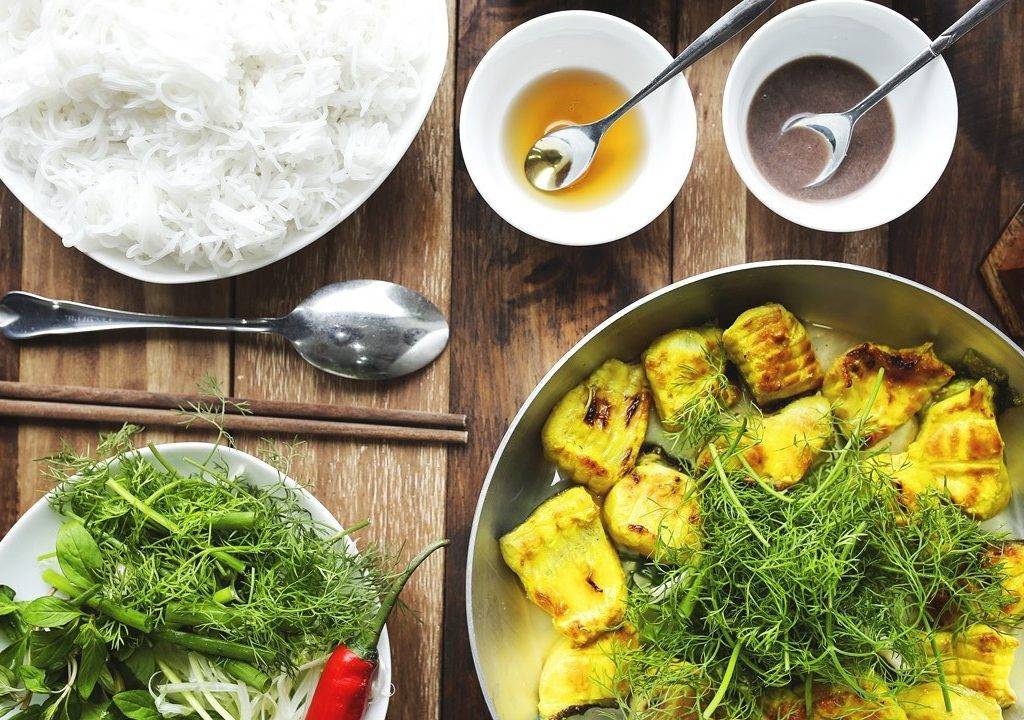 Regardless of how you enjoy it, La Vong grilled fish offers a unique feature that only presents in the capital. The dish is more delicious when served with small fresh onion stems soaked through diluted vinegar.
Where to eat the best La Vong grilled fish?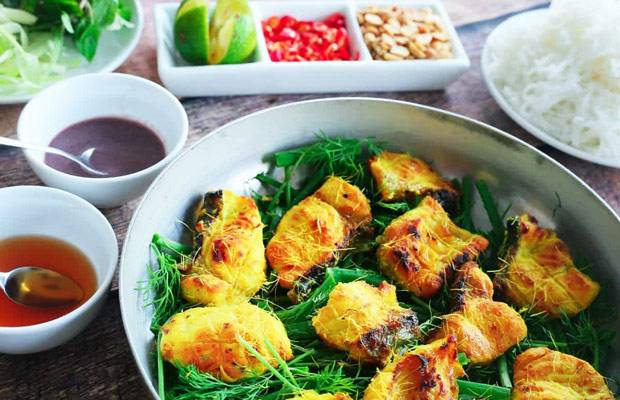 La Vong grilled fish – the essence of Hanoi cuisine that you can find anywhere. Guests can enjoy the grilled fish at 14 Cha Ca street. The restaurant has a seniority of more than 130 years, which is also the most famous one in Hanoi. The price is about 175,000 VND (about 7.5 US dollars/875 yen) / person.