Discover Ma Pi Leng Pass – The most worldwide adventurous rock in Ha Giang
Ma Pi Leng is known as the most famous pass in Ha Giang – Vietnam with its threatening curves and steep cliffs. In particular, there is a rocky cliff in the top 8 dangerous cliffs in the world, making any adventurous traveler want to conquer by himself.
1. About Ma Pi Leng Pass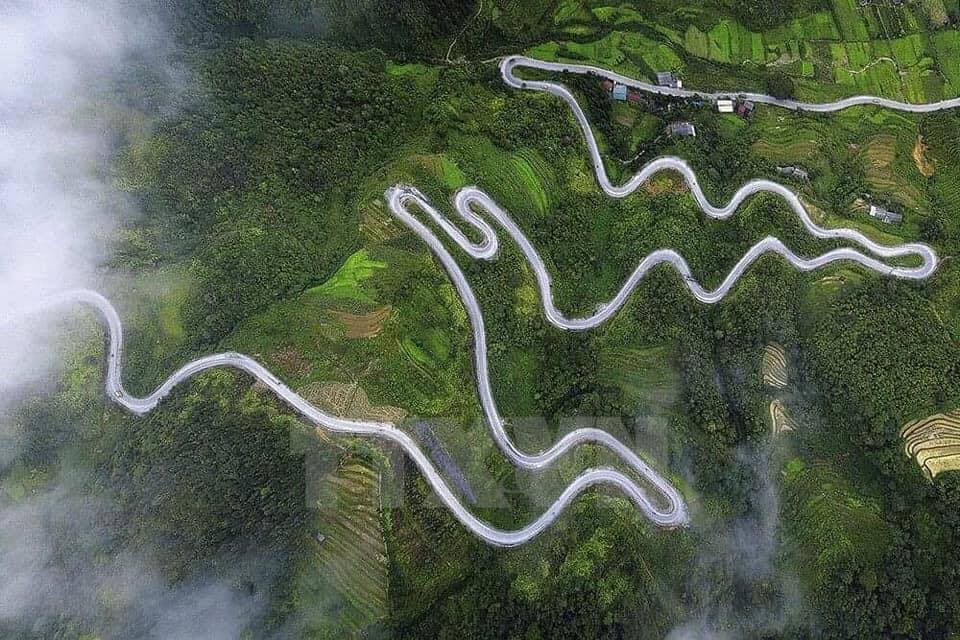 The rugged Ma Pi Leng pass is about 20 km long, passing through 3 communes of Meo Vac district, Ha Giang province, Vietnam. Ma Pi Leng Peak is located at an altitude of 1,200 meters in Dong Van Plateau on Hanh Phuc road connecting Ha Giang City with Dong Van and Meo Vac districts. The road was built in the 60s of the last century.
Ma Pi Leng becomes one of the historic passes due to its tough construction process. In fact, to build the pass connecting Ha Giang with these low-lying provinces, people have to work very hard for 6 years to build the road with primitive tools but not any support of modern machines. Sometimes they even face danger and death, but with high determination, the people here have successfully built the "Pyramid of the Meo people".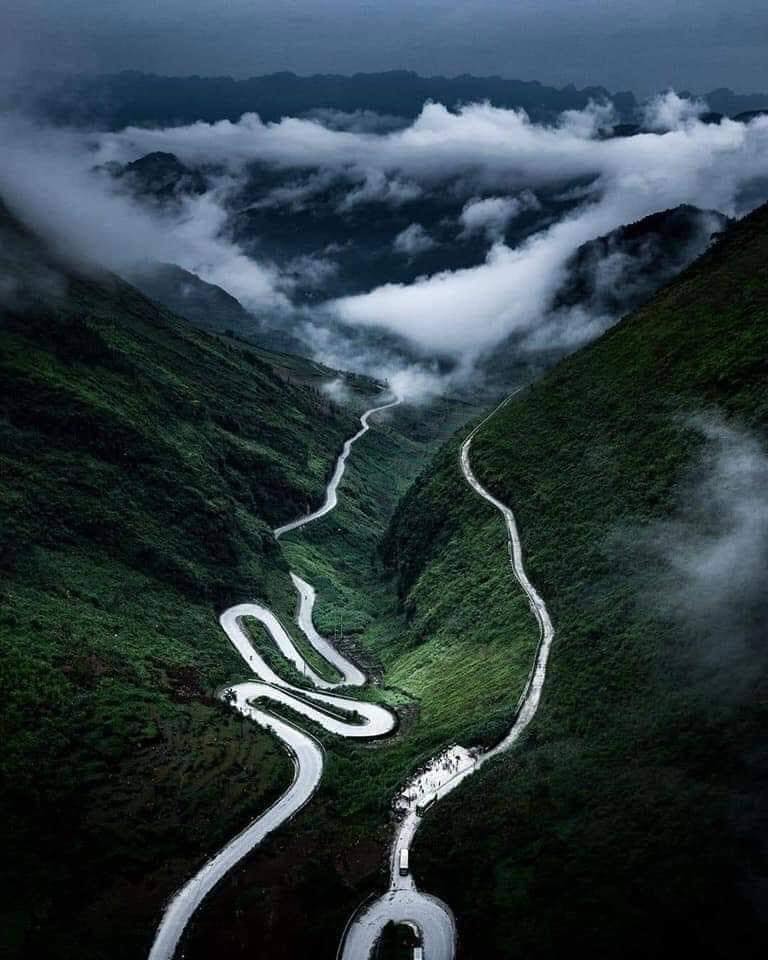 From the top of Ma Pi Leng, we can admire the majestic mountain scenery; one side is a steep cliff while the other side is the deep Nho Que River with emerald green water. In the North and Northeast pass, thousands of gray bare rocky mountains stretch out of sight, attracting tourists to come again and again to see at least one more time in their life.
2. The right time to explore Ma Pi Leng Pass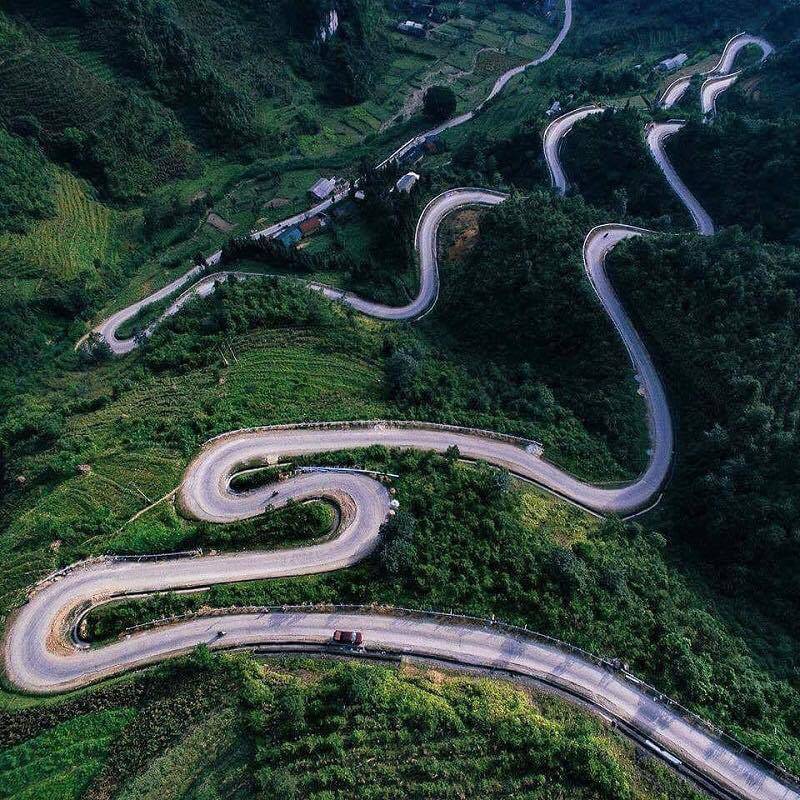 Tourists can visit Ma Pi Leng Pass at any time of the year. January to March is the time of brilliant flower seasons; April is well-known for the Khau Vai Love Fair; September attracts people with the ripe rice season on Hoang Su Phi; November is the Buckwheat flower season; and December is the time for yellow rapeseed flowers. If you are lucky enough, you will have the opportunity to see snowfall at this period.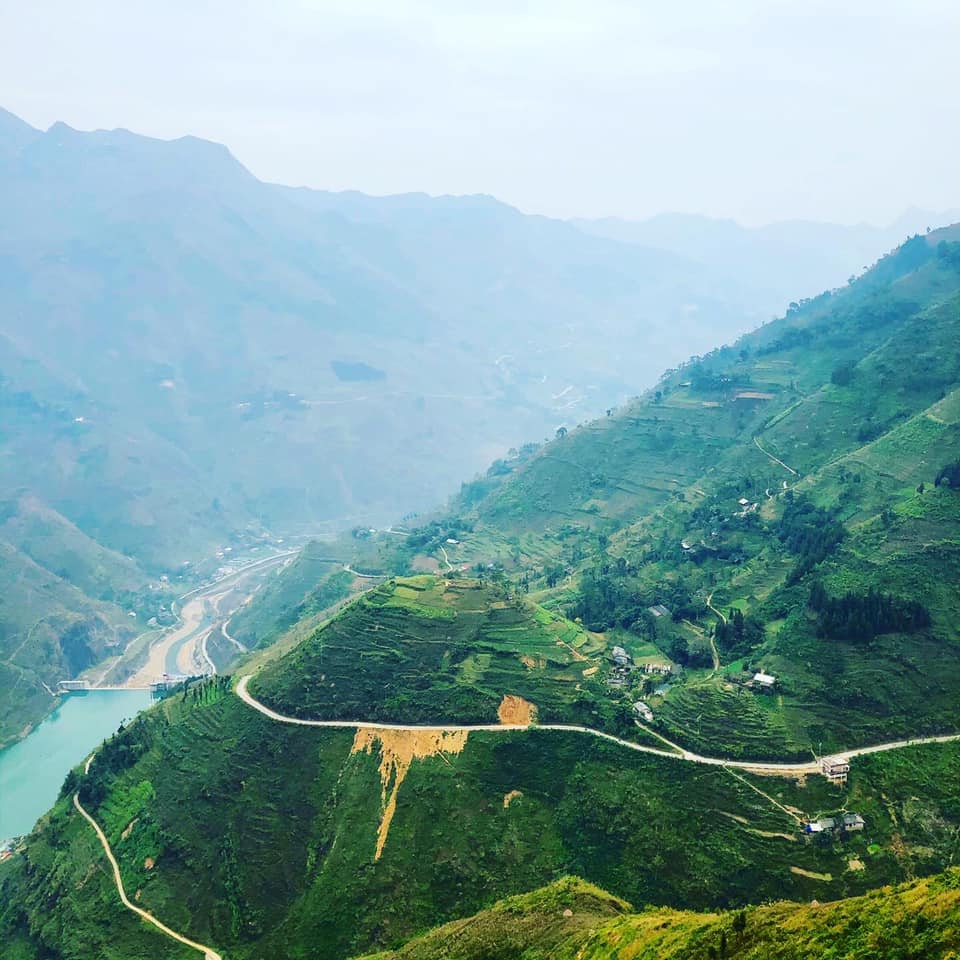 You should avoid coming here from June to August. Although the summer weather is quite beautiful, it is not suitable for tourists who want to travel by motorbike because sudden rains can make the road slippery and dangerous. Meanwhile, early in the morning and late afternoon, the fog is pretty thick. So, consider choosing for yourself the safest time!
3. How to move to Ma Pi Leng Pass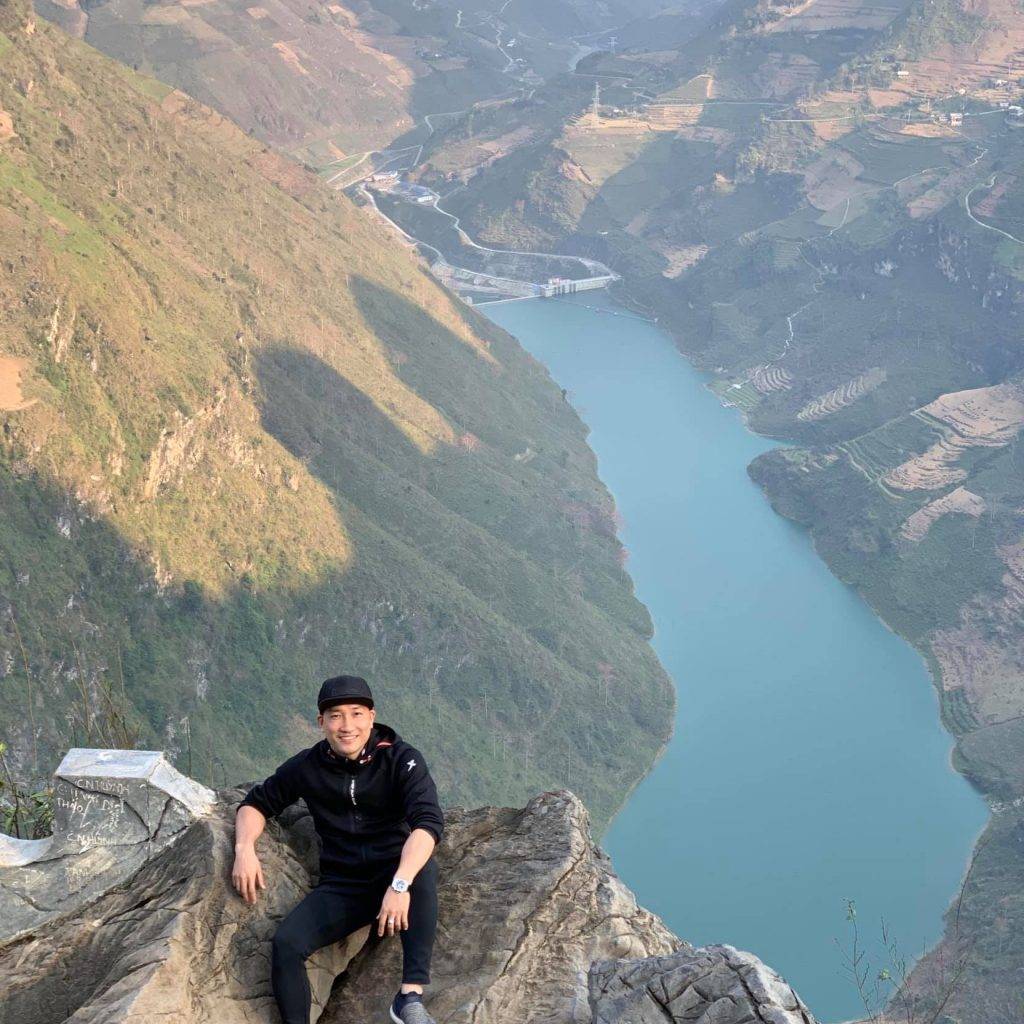 Visitors can choose either buses or motorbikes to get to Ma Pi Leng Pass.
– By bus: From Hanoi, you take a bus/coach to Ha Giang from different bus stations, like Bat Giap, Nuoc Ngam or Gia Lam, etc., from 5:00 am to 9:00 pm. With this flexible time frame, you are completely free to arrange the most suitable schedule. The bus fare ranges from 200.000-600.000 VND/person, depending on type.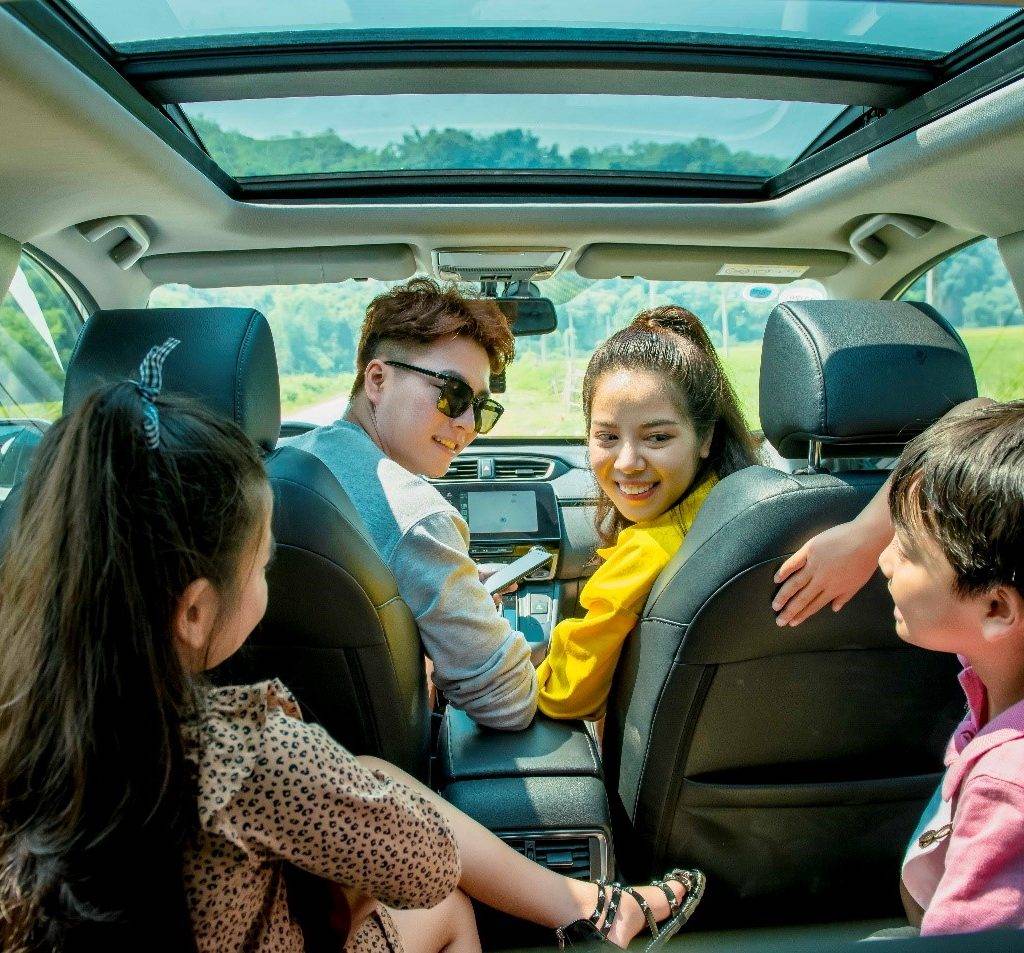 – By motorbike: If you want to adventure a bit, using motorbike will help you be more active in the trip. The motorbike rental price is from 80.000-200.000 VND/day, depending on type. There are two paths to follow:
+ From Hanoi, go towards Thang Long bridge, turn to Viet Tri, Phu Tho, and pass Tuyen Quang to reach Ha Giang.
+ From Hanoi to Son Tay, go straight to Trung Ha bridge. Keep going to Son Tay intersection, go straight through La Thanh – Co Tiet – Phong Chau bridge, then turn left along Thao River to Phu Tho town – Doan Hung, turn to Tuyen Quang and follow the direction of National Highway 2 to arrive at the destination.
4. Things to prepare for the Ma Pi Leng Pass trip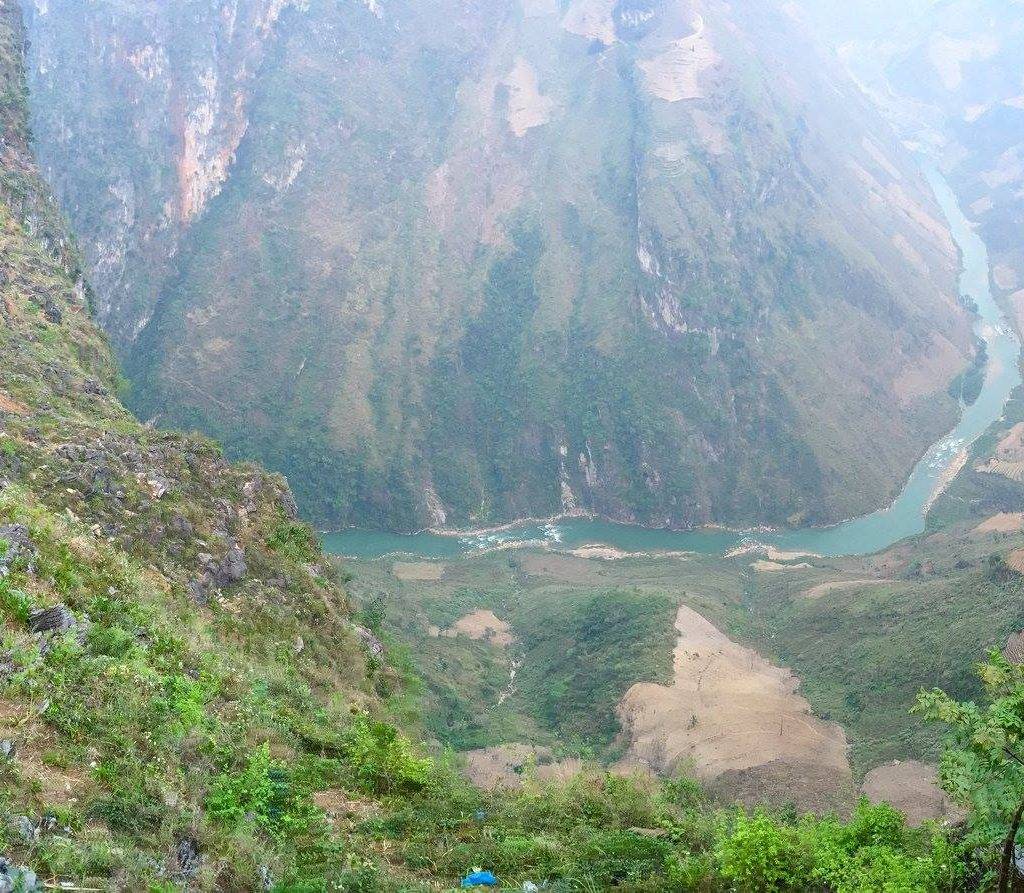 – In summer, you should wear cool, comfortable clothes. In winter, put on warm clothes, gloves, wool towels because the temperature on the mountain is often cold.
– Prepare climbing shoes with good anti-slippery properties and soft materials to avoid foot pain from constant moving.
– Bring fast food and drink since there are not many shops near Ma Pi Leng Pass area.
– Medicines (stomachache medicines, cold medicines, insect repellent, etc.) and medical bandages.
– If you travel by motorbike, do not forget to bring spare gasoline as well as repair equipment in case the vehicle has trouble and you cannot find a place to fix it.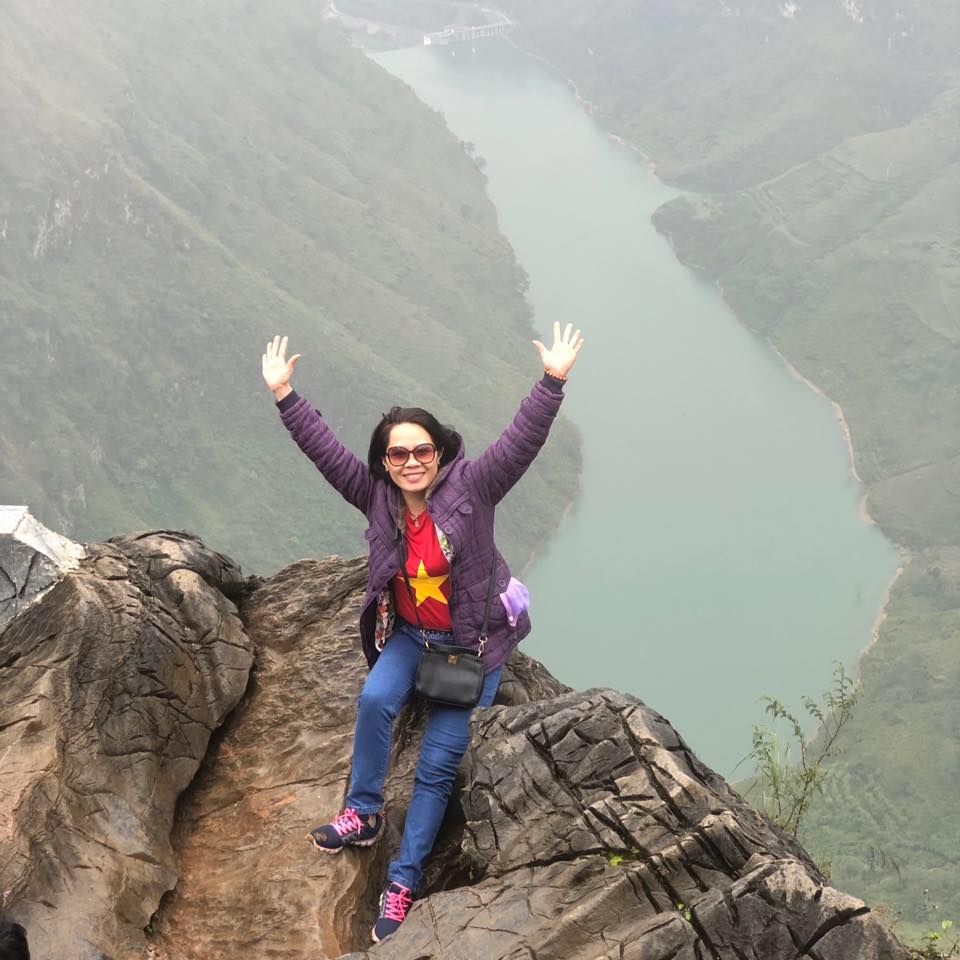 Specially, the cliff of Ma Pi Leng Pass is one of the most dangerous ones in the world where there have been unfortunate accidents, so if you want to climb out of the cliff to explore and take photos, you should have professional support and full protective equipment to ensure your own safety.
"Unique, dangerous but extremely wonderful, attractive, worth conquering at least once in a lifetime" are what people say about this legendary Ma Pi Leng Pass. If you are a fan of adventure travel, you definitely cannot ignore this appealing tourist destination.