DISCOVER THE BEAUTIFUL CAT BA ISLAND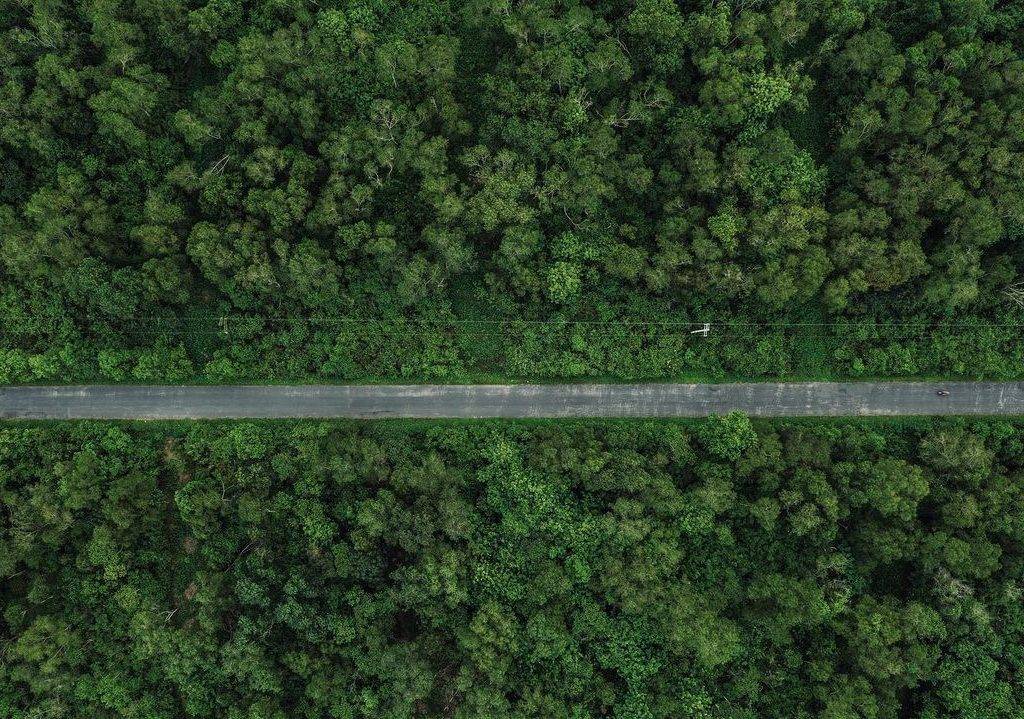 On the tourist map of the Northern provinces, Cat Ba stands out with its wild and majestic beauty as a "harmony" of forests and the sea. Located not far from Ha Long Bay, Cat Ba still retains the integrity of clear beaches, national green forests and engaging recreational activities on the island.
1. General introduction about Cat Ba Island
Cat Ba archipelago is a complex of 367 islands including Cat Ba Island in the south of Ha Long Bay, in the sea of Hai Phong and Quang Ninh province, about 30 km from Hai Phong city center, and about 25 km from Ha Long city.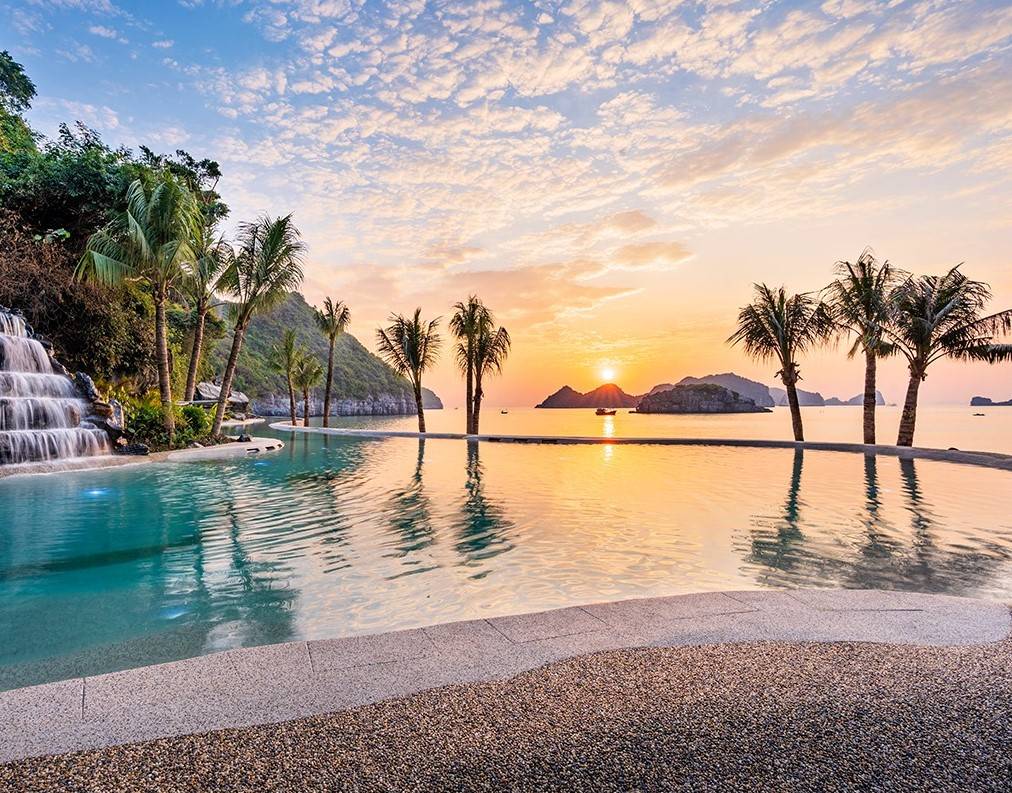 UNESCO has recognized cat Ba as a world biosphere reserve. Cat Ba archipelago is a system of coastal limestone islands formed by a long process of geological development, so the ecosystem in this area is extremely diverse with outstanding biological values, ​​such as pristine forests, limestone forests, coniferous forests, caves, mangroves, tidal flats, salt lakes, coral reefs, and rare animals.
2. When to go to Cat Ba?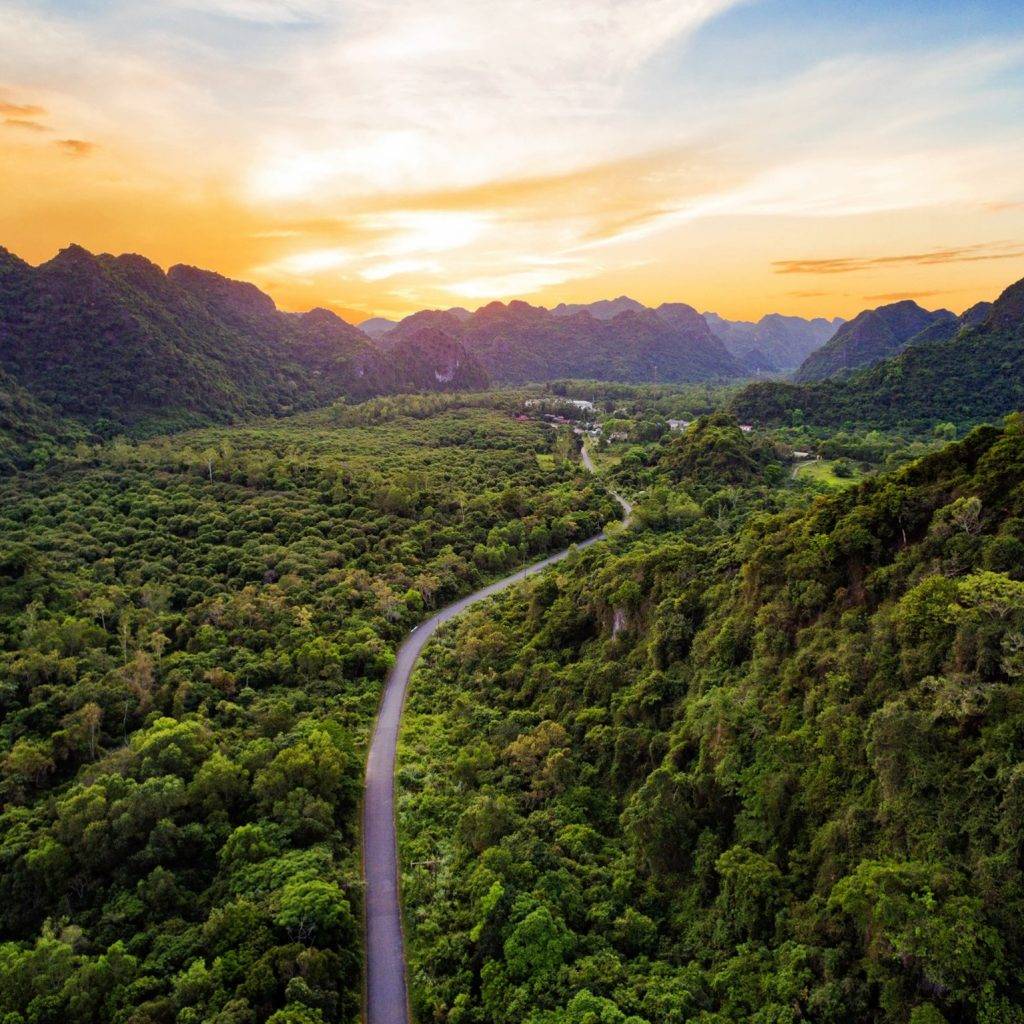 Tourists can travel to Cat Ba any time of the year because this place has a cool, fresh climate all year round. However, summer is always the paradise season for Cat Ba because visitors can unleash swimming in the clear water and feeling a green, relaxed nature.
3. How to move to Cat Ba from Hanoi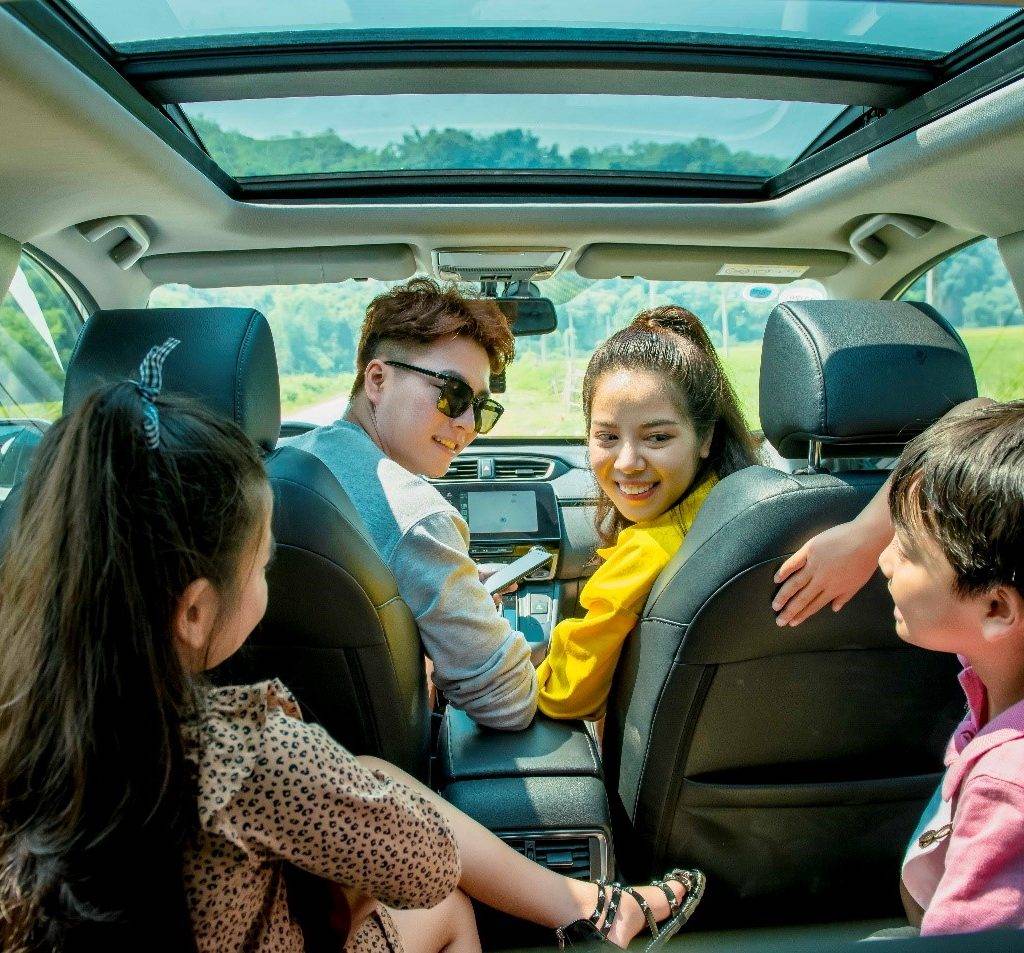 If you take a bus to Hai Phong city, the ticket price is about 100,000 VND / person about 4.5 US dollars/500 yen). The second way is you depart from Hanoi in the direction of Ha Long to Tuan Chau ferry). From here visitors have two options: take the hydrofoil to Cat Ba for 220,000 VND (about 10 US dollars/ 1100 yen) in 45 minutes, or take two ferries on the road with the cost of 11,000 dong (about 47 cent/ 55 yen) and 6,000 dong (about 26 cent/30 yen) respectively.
Or, you ride a motorbike from Hanoi to Hai Phong with a distance of 140km then continue taking two above ferries.
4. Tourist places in Cat Ba
– Lan Ha Bay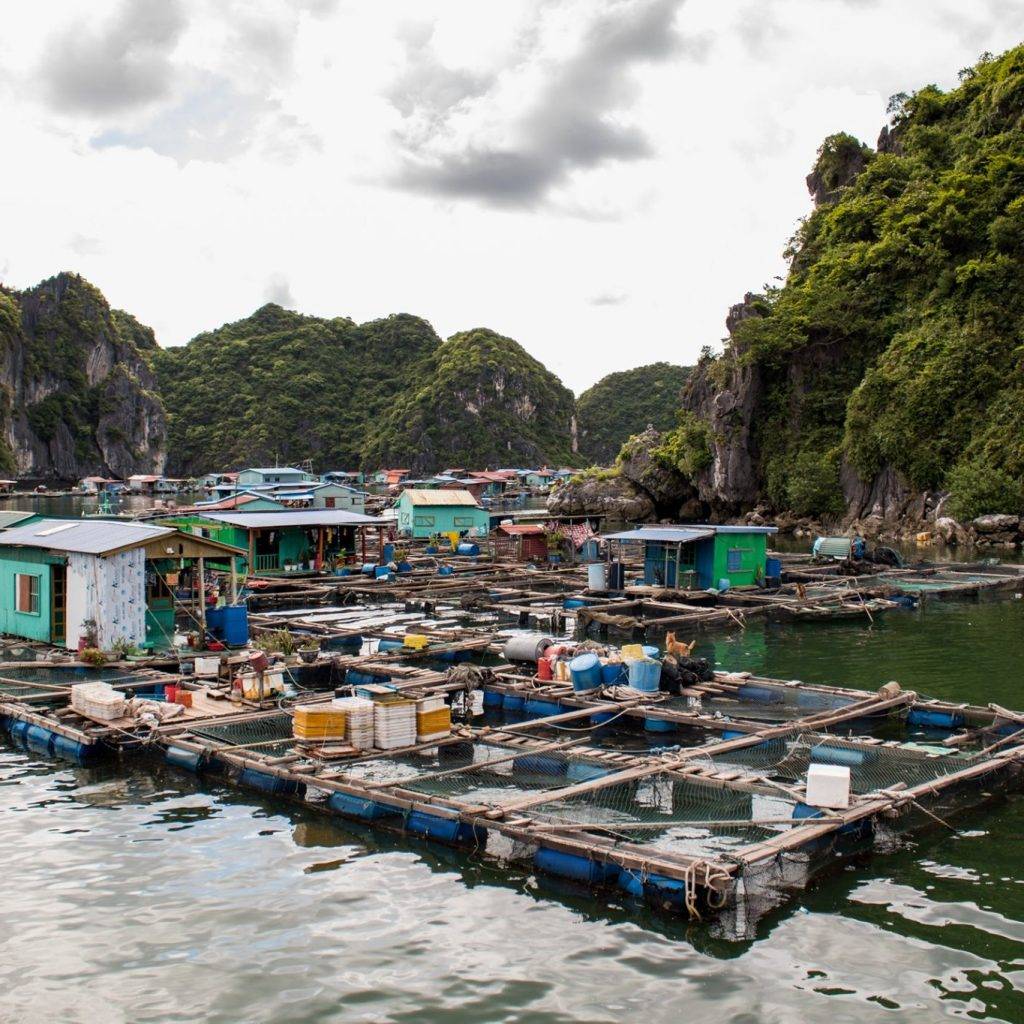 Lan Ha Bay, close to Ha Long Bay, in the east of Cat Ba Island, has an arc shape with more than 400 large and small islands covered with green leaves. Not many people know it, so this is a plus point because Lan Ha Bay is quiet compared to many other famous tourist destinations.
Admission fee to Lan Ha Bay: 20,000 VND / person (About 1 US dollars/ 100 yen). Boat rental fee to Lan Ha Bay is about 1,500,000 – 2,000,000 VND / boat (about 70-95 US dollars/ 7500 – 10,000 yen).
– Monkey Island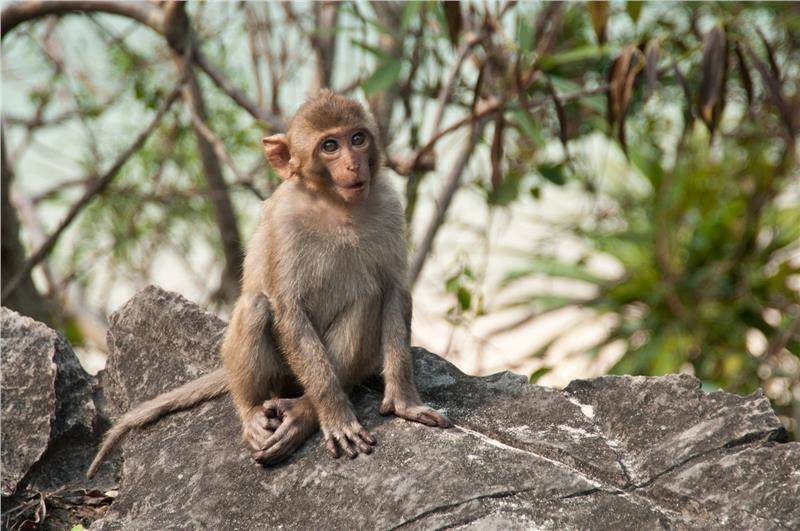 Many people still know it as Cat Dua Island because, in the past, there were many wild pineapple plants. Later, the island rangers brought a few small monkeys to raise naturally here, and those animals gradually developed into a smart swarm of smart monkeys who were quite brave with people. From then on, people call this place Monkey Island.
Monkey Island in Cat Ba has a circumference of only about 3 km, with the structure of the mountain rises in the middle of the bay, covered by green trees, as well as rustic stilt houses. On Monkey Island, there are 2 pretty arc-shaped beaches with smooth white sand hugging the clear water. They are Cat Dua Beach 1 and Cat Dua Beach 2. Note: The ticket to Monkey Island is 10,000 VND / person (about 43 cent/50 yen ).
– Cat Ba National Park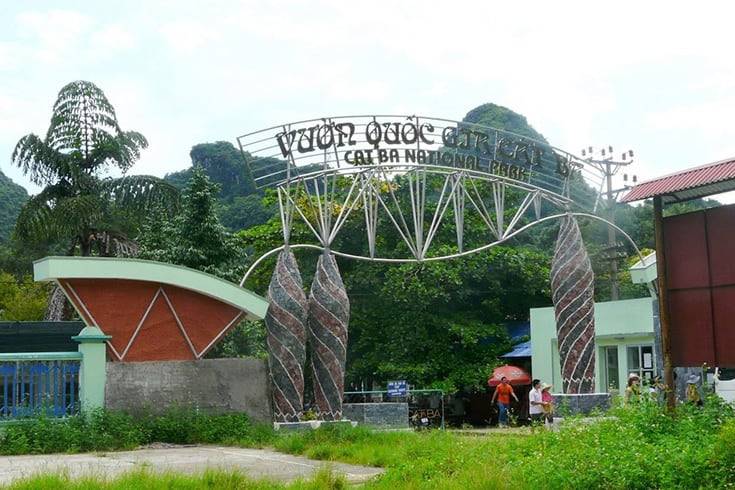 This is a world biosphere reserve with a genuinely diverse ecosystem with about 741 different plant species, including many rare species. Therefore, this place is also one of the attractions of many tourists. With the ticket price of about 15,000 VND / person (about 65 cent/ 75 yen), you will be able to visit the eco-tourism, landscapes inside the national park, such as Doi cave, Trang Trung cave, and some other famous caves.
– Cat Co Beach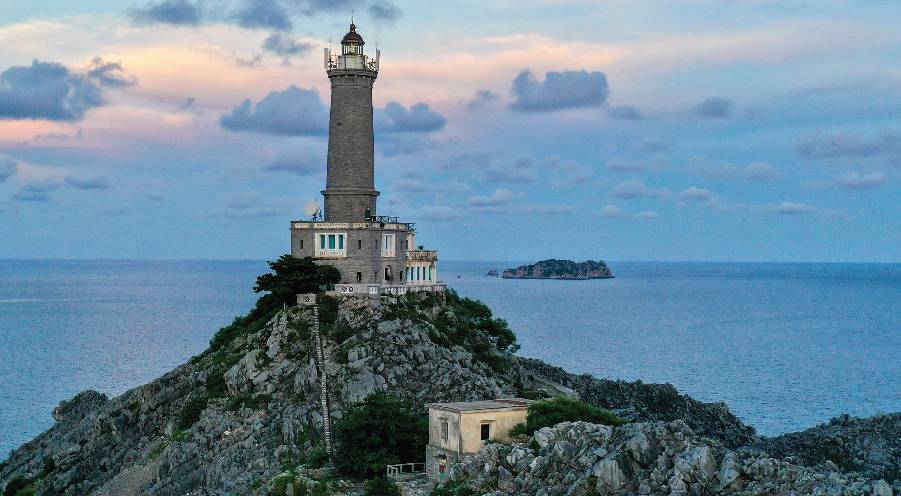 In Cat Ba, there are 3 beaches: Cat Co 1, 2, and 3. The water there is clear and located near the center of town, so these 3 beaches are very crowded with tourists. In particular, Cat Co 1 beach is wider, with three sides almost surrounded by rocky mountains. Cat Co 2 and 3 beaches are smaller but quite peaceful, suitable for those who want to find a less crowded and wild place. A short path along the mountainside connects the beaches.
From the town center, tourists can walk or rent a motorbike taxi or tram to one of these three beaches. A small note that you should land before 18:30 because the tide is high and the waves are strong.
– Cannon Fort
The Cannon Fort is located at an altitude of 177 meters, which is a historical site built by the Vietnamese army from the 40s of the 20th century. This place still holds two large cannons, each weighing up to dozens of tons. The view from this Cannon Fort may make you marvel at the beauty that nature has bestowed on our country. The price of a motorbike taxi to the top of the pass is about 15,000 VND / person (about 65 cent/ 75 yen), and the fare for visiting this place is 60,000 VND / person (about 3 US dollars/300 yen).
5. The Cat Ba cuisine
– Roasted salt mantis shrimp
The mantis shrimp in Cat Ba is quite big, shiny, and plump. Roasted salt mantis shrimp is a typical delicacy, made from live ones. After processing, the meat is intact, not crushed, fragrant, and crunchy.
– Geoduck
The geoduck is an exceptional seafood with high nutritional value. It is not popular like clams, oysters, snails, but if anyone has ever enjoyed it, they will never forget this unique flavor.
– Roasted horseshoe crab with egg
The horseshoe crab is considered the most typical dish here. They are processed in many different ways to create vibrant flavors, such as stir-fried with lemongrass, roasted, steamed, fried sweet and sour horseshoe crab legs, etc.
– Green crab
As a food of many regions across the country, some of Cat Ba's green crabs are caught naturally, and some are raised in brackish lagoons with many other kinds of seafood.
Read more: Ha Long tourism by yacht – Interesting and memorable experience